Are 'Love & Hip Hop: Atlanta' Alum Stevie J and Faith Evans Really Getting a Divorce?
Amid reports of Faith Evans and Stevie J's divorce, it appears that the hitmaker is requesting spousal support. What is the timeline of their relationship?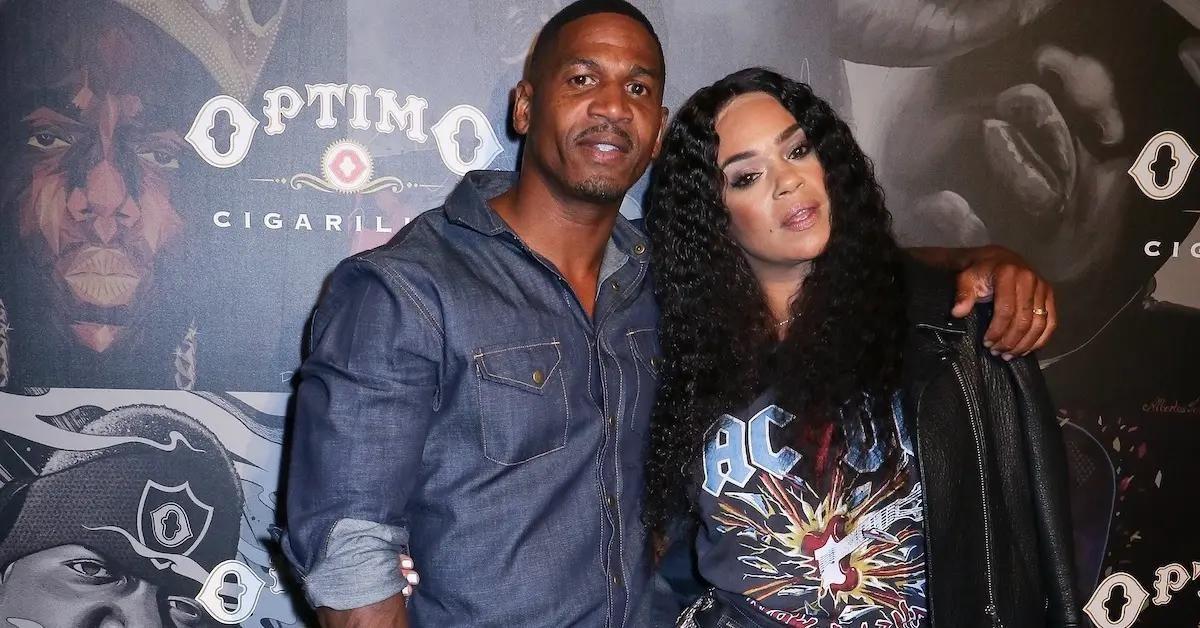 Viewers of VH1's Love & Hip Hop franchise would agree that the reality show takes a toll on relationships. From Kirk and Rasheeda Frost's marriage to the love triangle between Peter Gunz, Amina Buddafly, and Tara Wallace, healthy relationships are few and far in between on the show.
But with Love & Hip Hop: Atlanta's Stevie J jumping the broom with legendary singer Faith Evans, fans were hopeful that they would go the distance. However, it appears that their marriage has crashed and burned.
Article continues below advertisement
TMZ reports that Stevie officially filed for divorce from Faith on Nov. 8, 2021, after three years of marriage. However, recent developments reveal that the pair may call off the dissolution of their marriage too, which falls right in line with their history of breakups and makeups.
The latest? Cheating accusations have come to light, along with spousal support requests.
So, what is their relationship timeline? Here's everything we know.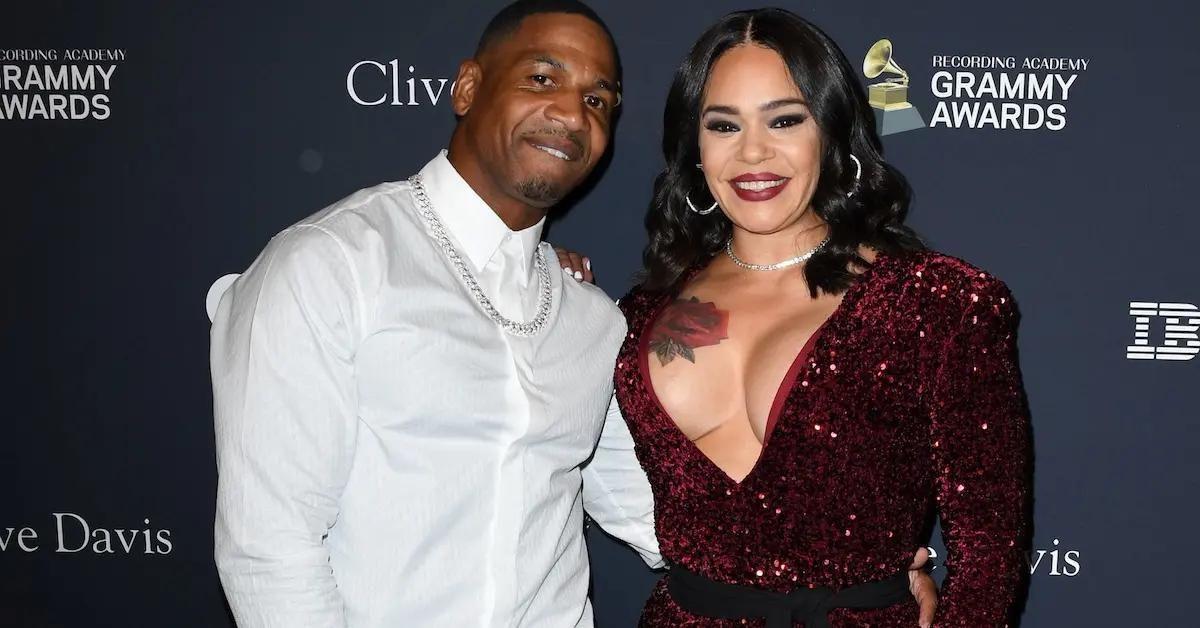 Article continues below advertisement
Faith Evans and Stevie J opened up about their relationship in 2016 and 2017.
In case you've been MIA, Faith and Stevie have been friends for years. Thanks to Stevie's work as a record producer, he's had a long-running relationship with the Bad Boy record label, including with the late Notorious B.I.G. And of course, that forged a friendship with Biggie's wife at the time, Faith.
In a December 2016 interview with The Breakfast Club, Stevie told hosts Angela Yee, Charlamagne Tha God, and DJ Envy that he and Faith were officially an item.
"I've known her for like 25 years," Stevie told the hosts. "We were like family and then as years progressed, we just began to hang out more [and] talk more."
Article continues below advertisement
Although things appeared to be smooth-sailing with the couple, Faith revealed in a March 2017 interview with The Breakfast Club that she and Stevie had called it quits on their relationship.
"I'm not sure that [Stevie] is really ready," Faith told the hosts. "And I was mature enough going into it that there is a 50/50 chance that it may not work out. I'm also smart enough to see when it's time for me to fall back and I did."
Article continues below advertisement
Article continues below advertisement
Faith and Stevie shocked friends and family by reuniting in 2018.
Stevie and Faith stirred up dating rumors in July 2018, after the hitmaker shared a flirty video featuring him and Faith on Instagram to promote their song, "A Minute."
The pair then decided to take things to the next level.
Per TMZ, Faith and Stevie applied for a marriage license on July 18, 2018. And hours later, the pair jumped the broom in a small ceremony in their Las Vegas hotel room.
Faith went on to join Stevie on Season 8 of LHHATL. She also appeared on Stevie's spinoff series, Leave It to Stevie, which showcased his children and work life.
Article continues below advertisement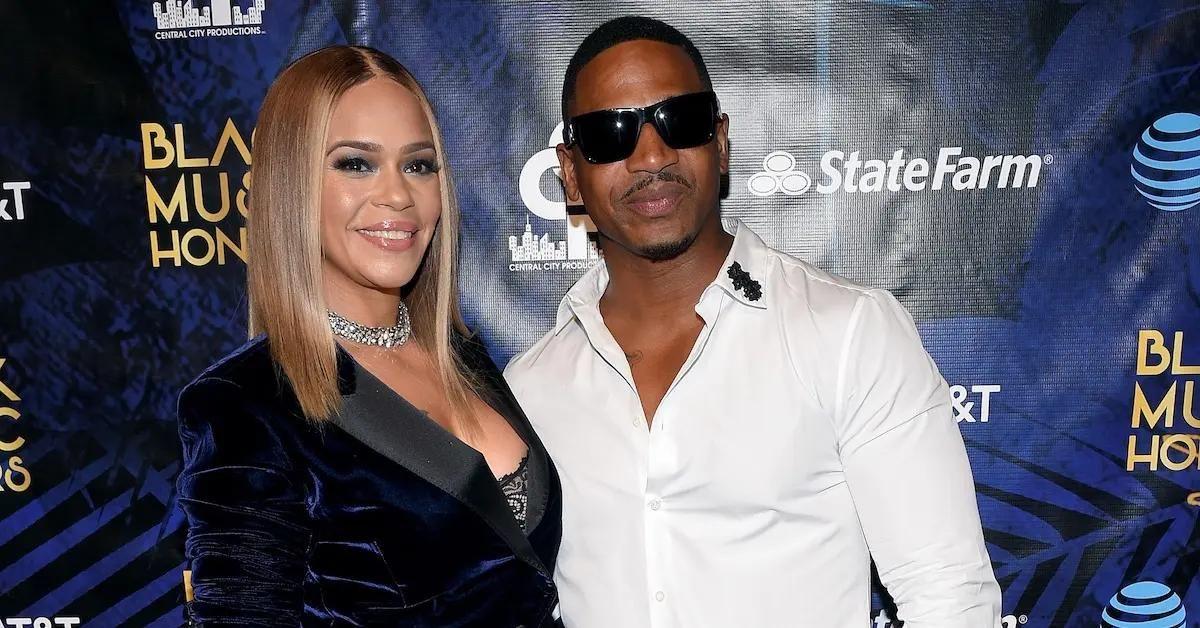 Faith and Stevie's relationship took a turn for the worse.
On May 31, 2020, Faith was arrested for felony domestic assault after cops responded to a 911 call from their home, according to TMZ. Sources, per the outlet, revealed that cops found visible marks and scratches on Stevie's face, which led to Faith being taken into custody. Faith was able to post bond that day and the charges were eventually dropped.
Article continues below advertisement
Fans were convinced that Stevie and Faith would call it quits on their marriage, but in a June 2020 interview with The Shade Room, he shared that leaving the relationship was not an option.
"That's my wife and I love her!" Stevie told the outlet. "I'm not going anywhere! God's got us."
Then, on Nov. 8, 2021, the award-winning producer filed for divorce.
Article continues below advertisement
But Faith and Stevie appeared to be taking steps to repair their relationship.
Once the news of a celebrity divorce comes to light, fans usually speculate about the chances of their pair rekindling their romance. In some instances, the damage is too severe to work with, while other relationships have a chance of being saved. And it appears that Faith and Stevie's relationship falls in the latter category.
Article continues below advertisement
On Nov. 15, 2021, Faith took to Instagram to post a series of video of herself and Stevie enjoying some private time at the beach. Stevie can be seen doing cartwheels as Faith can be seen slapping her hands and smiling at the camera. The caption reads: "Get us free, bruh! @hitmansteviej_1," which appears to be an inside joke between the pair.
Fans noticed that Faith made it a point to not speak on or allude to their divorce. So, many people have tookthat as confirmation that the couple was attempting to iron out their differences in hopes of saving their marriage.
Article continues below advertisement
Amid rumors of reconciliation, a video surfaced of Faith and Stevie J arguing about cheating accusations.
It's not news that cheating rumors surrounding the couple have been running rampant on social media. And thanks to blogger Tasha K., it appears that there may be some truth to the gossip.
Article continues below advertisement
On Nov. 17, 2021, Tasha K. posted a video that shows Faith telling Stevie J how much she hates him while he eviscerates her for cheating on him.
"I hate you too," Stevie says to Faith. "You f---ked this [n-word] in my own house. B---h, f--k you."
Stevie went on to taunt Faith for her indiscretion while also asking why she stepped out on their marriage.
"All I did was love you, how could you do that to me?" Stevie asks Faith, who is lying in their bed.
Article continues below advertisement
While fans are not surprised that Faith and Stevie have been going at it, many people believe that this is the producer's karma. In case you've been out of the loop, Stevie has a reputation of being a serial cheater. On LHHATL, he cheated on his baby mamas Mimi Faust and Joseline Hernandez. As a result, fans are not sympathetic toward him.
"Lawd Stebbie got a taste of his own medicine, chile," one fan commented on Tasha K.'s post.
"I hope Faith did everything to him that he did to Mimi," added another fan.
Article continues below advertisement
Article continues below advertisement
Stevie J is reportedly asked for spousal support in his divorce from Faith Evans.
Talk about men resting in their femininity! According to The Blast, Stevie asked the court to grant spousal support in his favor, while also asking for Faith not to be allowed to collect anything from him.
According to documents obtained by the outlet, Stevie checked a box on the document that says "spousal or domestic partner support payable" to him. He also marked the box asking to "terminate the court's ability to award support to (Faith)." Making matters even worse, Stevie is asking the court to force Faith to pay the attorney fees for both parties. Yikes!
Article continues below advertisement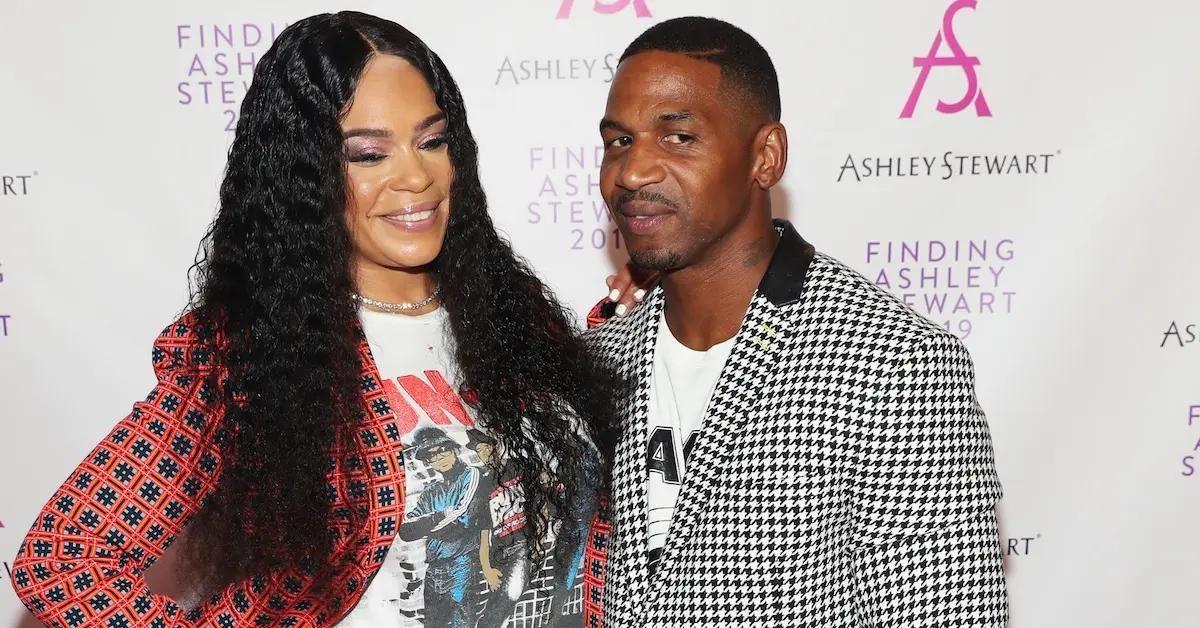 Faith and Steve J have apparently settled the terms of their divorce.
Documents were obtained by RadarOnline which show that Faith "entered into a written agreement regarding their property and their marriage or domestic support partnership rights, including support."
While we still don't know the exact terms, it apparently does cover that spousal support plus attorney fees.