Did 'RHOBH' Star Kyle Richards' Daughter, Farrah Aldjufrie, Get Married?
During the 'RHOBH' Season 12 finale, Kyle Richards said that she wanted to be on good terms with sister Kathy Hilton ahead of her daughter, Farrah Aldjufrie's, wedding.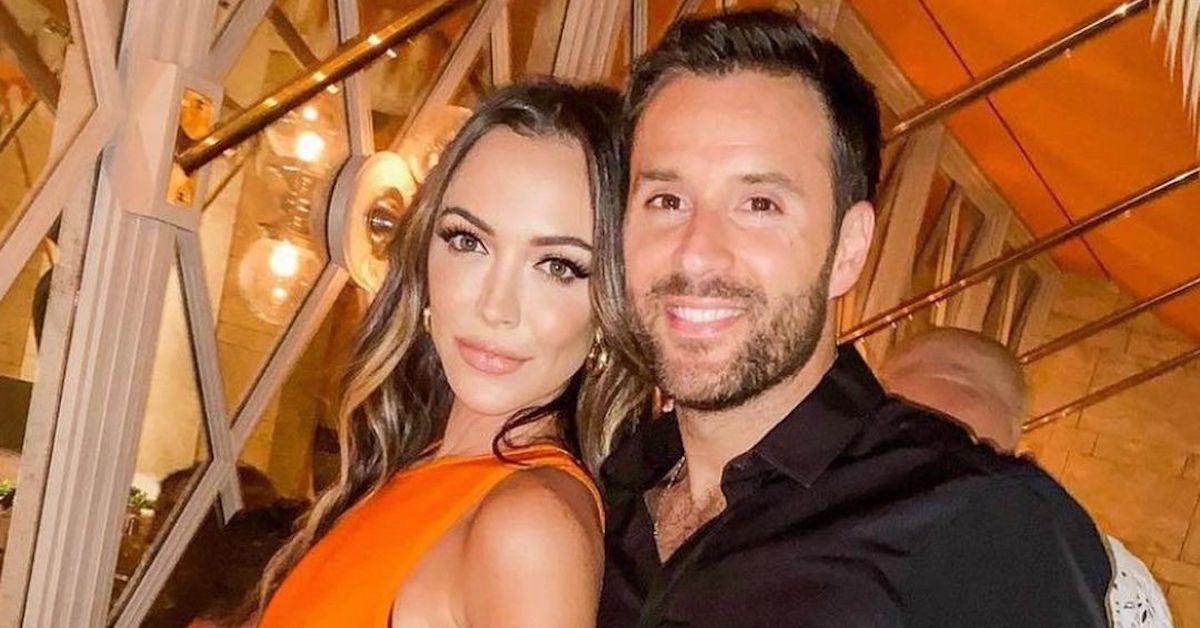 Spoiler Alert: This article contains spoilers for Season 12 of The Real Housewives of Beverly Hills.
The Aspen trip wrapped up on The Real Housewives of Beverly Hills long before the Oct. 5 finale, but the fallout from the group vacation is far from over.
On the last night of the vacation, Kathy Hilton lost her temper at her sister, Kyle Richards. Lisa Rinna was the only cast member to witness what transpired once the two made it back to Kyle's Aspen home.
Article continues below advertisement
After the trip concluded, Lisa wanted to discuss what happened with the rest of the group. Kyle, on the other hand, wanted to move on so she could keep her relationship with Kathy on the right track.
One of the main reasons why Kyle wanted to quash the matter quickly was because, when the sisters aren't on speaking terms, it affects the rest of her family members.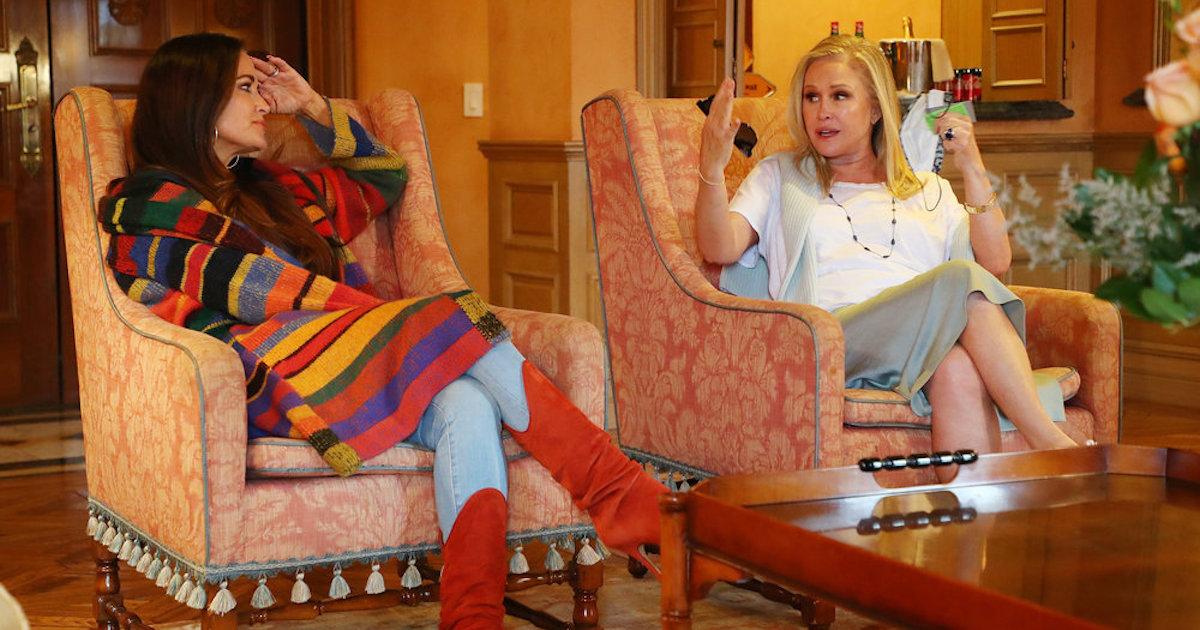 Article continues below advertisement
As flashbacks from past seasons showed, Kyle's prior disagreement with Kathy meant that she wasn't invited to Nicky Hilton Rothschild's 2015 wedding to James Rothschild, nor were two of her daughters.
Because Kyle's eldest daughter, Farrah Aldjufrie (who goes by Farrah Brittany on Instagram) is currently engaged to Alex Manos, Kyle wanted to make sure that she was on good terms with Kathy so Kathy's family will attend the upcoming nuptials.
"My daughter's getting married. I want everyone at the wedding," Kyle told co-star Garcelle Beauvais at her Birkins and Bubbles party.
Since Kyle brought up Farrah's wedding and the potential issue with the guest list, some RHOBH fans may be wondering if the reality star's daughter tied the knot in the months following filming.
Article continues below advertisement
When is Farrah Aldjufrie's wedding?
When viewers first met Farrah (who is Kyle's only daughter from her marriage to Guraish Aldjufrie) on Season 1 of RHOBH, she was celebrating her graduation from the University of Southern California.
In the decade-plus since fans first got to know Farrah, Kyle's eldest has become a real estate agent who works at The Agency, and she's now set to wed Beverly Hills businessman Alex Manos.
Article continues below advertisement
The pair announced their engagement shortly after Thanksgiving Day (and right after her cousin, Paris Hilton, wed Carter Reum) in 2021.
Farrah's mom did discuss the upcoming nuptials on Season 12 of RHOBH, but Farrah has yet to officially tie the knot. She also has not publicly shared her wedding date.
Though RHOBH fans will have to wait a little bit longer before Farrah walks down the aisle, the agent did celebrate her engagement with a party at Paris and Carter's Malibu house in February of 2022.
Farrah will soon be starring on the Netflix real estate reality series, 'Buying Beverly Hills.'
Before Farrah officially ties the knot, she'll be starring alongside a few of her famous family members (and her work colleagues) on the debut season of the Netflix original, Buying Beverly Hills.
The reality series will highlight the real estate agents who sell luxury properties in the greater Los Angeles area on behalf of The Agency brokerage. Kyle Richards' husband (and Farrah's stepdad) Mauricio Umansky, founded the brokerage.
Article continues below advertisement
Farrah and her younger sister, Alexia Umansky, will appear alongside Mauricio on the program. Other Agency agents like Santiago Arana, Joey Ben-Zvi, Jon Grauman, Brandon Graves, Allie Lutz Rosenberger, Melissa Platt, Sonika Vaid, and Ben Belack will be featured on the show as well.
The show is slated to premiere at some point in the fall of 2022, though an exact release date has not yet been announced.
Will Farrah highlight her wedding plans on the Netflix series? You'll have to tune in to find out.
New episodes of The Real Housewives of Beverly Hills air on Wednesdays at 8 p.m. ET on Bravo. You can also stream the season (and all 11 previous seasons!) on Peacock now.