Travel Agent Discovers Hotel Offering a "Fart" Perk — and the Internet Has a Blast With It
Some things shouldn't be considered a perk but a necessity. One woman noticed a French hotel seemingly put a price on a biological activity: farting.
One of the best parts about traveling is taking advantage of your hotel, Airbnb, or similar service perks. There's nothing like having room service at a hotel or when the house you booked for a vacation has a pool or jacuzzi to enjoy for as long as you desire.
Article continues below advertisement
While an unlimited pool and getting meals at your doorstep are popular perks, one woman discovered a hotel she wanted to book for a client with an accommodation she had never seen before — a fart perk. No, seriously!
Keep reading for the whole stinkin' story.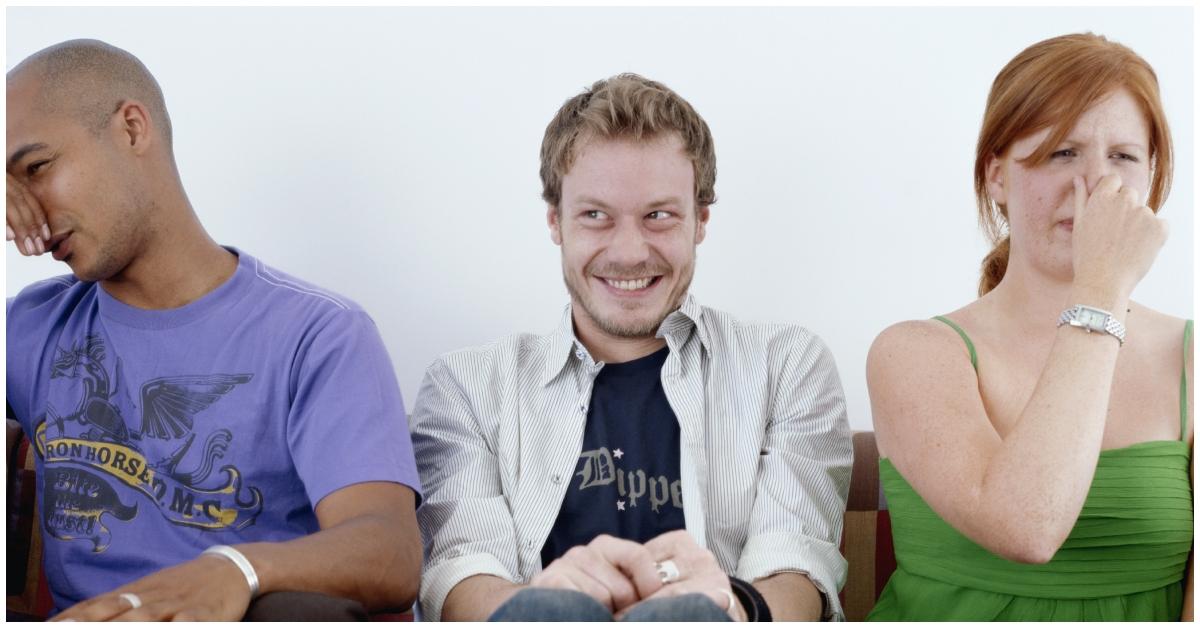 Article continues below advertisement
A travel agent shared a hotel's "fart perk" and wondered if she should still book the hotel.
When you think about it, being a travel agent can be a daunting task. The agents are responsible for making their client's trips enjoyable and convenient for them as they're on a work or personal trip.
On TikTok, many travel agents use their platforms to share what a day in their world is like on a day-to-day basis. In July 2023, one TikToker, Jaclyn D'Esposito, who owns a travel agency, Heartfelt Travel (@heartfelttravel), discussed one of her more eccentric hotels she stumbled upon while booking a trip to France for a client.
Article continues below advertisement
Jaclyn told her followers in her 44-second TikTok that she "thought I was seeing things" when she reached the payment part of booking the client's stay at Les Bords de Mer in Marseille, France. As she passed the "normal" perks like a bottle of wine or a relaxing massage, Jaclyn zoomed in on one titled "fart" with a photo of a dog relaxing.
"Fart … what is fart?" Jaclyn asked slowly. "For FREE??"
Jaclyn clicked for more details and learned that the fart rate was free and could be applied "per day." Good to know there's still no such thing as flatulence police.
Article continues below advertisement
Jaclyn ended the TikTok by asking her followers if she should still book with the fart-friendly facility or try to get her client booked elsewhere. Following her video, she received over 1 million views and multiple comments from users who thought she should definitely "book the fart" and could even use the experience to rebrand herself.
Article continues below advertisement
"You could've become the fartfelt travel account," one user joked.
"Book it, then call the front desk an hour later to check your order status," another suggested.
Article continues below advertisement
The TikToker gave an update on whether or not she chose the free farts.
In addition to fellow TikTokers demanding Jaclyn book a fart perk for her client, many people familiar with website development said that whoever created the page didn't mean to keep the word "fart" in the site's language.
"Me, a website designer, doing this very thing for placeholders, lol," one commenter admitted. "You have to make your own fun sometimes, lol."
"As a website designer, I fully know and understand how this happened," explained another.
Other users informed Jaclyn that "fart" is a French slang term for "pet."
Article continues below advertisement
In her update "live from FartFelt Travel" (thanks TikTok), Jaclyn confirmed the users who said fart was slang for a pet were "correct," and Le Bords meant to switch it to "pet" before posting to the site.
However, they have since changed it after going viral.
Article continues below advertisement
Jaclyn also mentioned she "did not book the fart" and regrets not doing so. She then thanked her TikTok community for "making my week" and described the situation as "hysterical" — we have no choice but to agree!