FedEx Employee Reveals Black Friday Aftermath, Urges Against Online Shopping
A FedEx driver ruffled feathers online after cursing out customers for the vast amount of deliveries they were forced to do after Black Friday.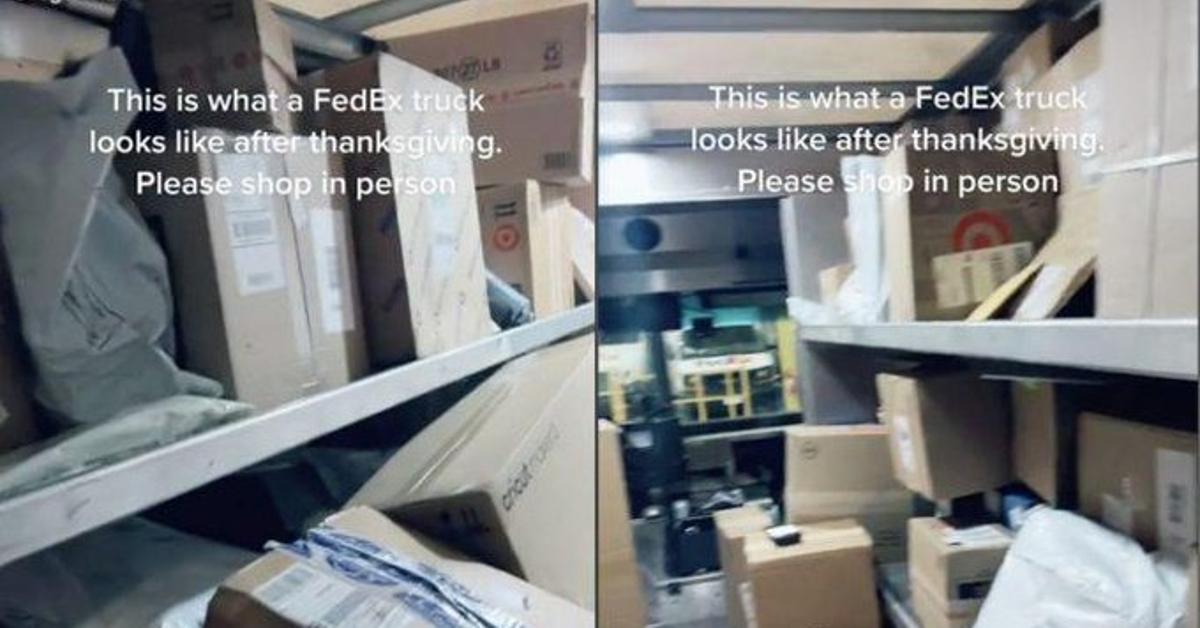 The holiday season can be an exceptionally stressful time. Sure, it's supposed to be a time of reflection and laughter and love between your family, friends, and those you hold dear. Maybe it's a time to make amends with lifelong enemies like that lame neighbor who calls the cops on you for letting your guests park their cars on your lawn. All right, maybe that's a little too much to ask for.
Article continues below advertisement
And while all of that feel-good, cheesy stuff that we secretly wish and fight to honestly believe deep down inside is the stuff that truly makes living worthwhile, you can always count on our species' disgusting ability to pollute whatever good we create.
When it comes to the holidays, there sure are a lot of socio-cultural mores and consumerist tricks to make you feel like you're not celebrating properly unless you're dropping a wad of cash.
Or maybe you're a more "frugal" shopper and wait for this time of the year to find crazy sales online so you can fill your home up with as many items as you can to stave off existential dread or cover up the fact that you've been too cowardly to truly go after love, whether it's in your career or a relationship.
Or maybe you know, you just need a bunch of stuff and you want to be fiscally responsible, that works too. Whatever the case may be, this FedEx driver really wishes you didn't order stuff online around Black Friday.
Article continues below advertisement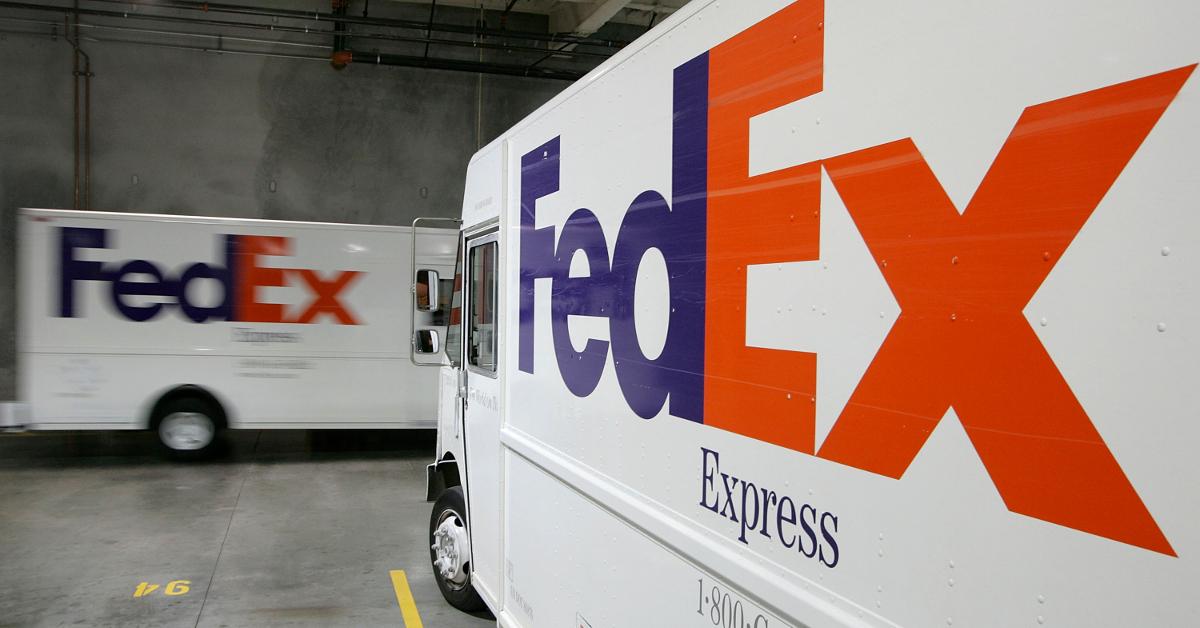 TikTok user and FedEx employee @RogerRuiz24 caused quite the stir on the platform after his now-deleted post went viral. In the post, he showed the back of his FedEx truck highlighting all of the deliveries he had to make the day after Black Friday.
Article continues below advertisement
The day after Thanksgiving sale has become synonymous with just about the worst in human behavior: there are reports of people getting into fist-fights, folks getting trampled, others getting stabbed, just because someone wants to save $50 on a floor model TV set or get a pack of artificially marked down HDMI cables on sale.
Article continues below advertisement
So to avoid all of this craziness, many people opt to just do all of their Black Friday/Cyber Monday shopping online. No sweat off of the consumer's back, right? They can order what they want off of their smartphone off of the comfort of their own toilet seat, and go on their merry way.
But it is people's jobs to deliver these packages, and if you've ever planned on exclusively shopping for the Holidays online, well, then you know you need to get your orders in several weeks early because delays are just par the course during the busiest time of the year for commerce.
Article continues below advertisement
Roger captioned in his post, "This is what a FedEx truck looks like after Thanksgiving. Please shop in person," while showing the number of packages he has in the back of his delivery truck.
Some folks commented that his workload didn't look as bad as he made it out to be, while others simply stated that it was "his job."
Article continues below advertisement
"That's what you get paid for; you think this is a free money trip?"
"That's not eve[n] bad at all," another commenter quipped.
But there were also tons of TikTok-ers who sympathized with Roger, and that he has free reign to vent about the daily struggles of his job online.
Article continues below advertisement
"People are mad in the comments because someone expresses a little bit of stress? It's a hell of a lot of work, and it's tiresome," one person commented.
Another commenter stated, "We appreciate you."
Roger responded to those who supported his venting clip, "Thank you. And for real, they're pressed, but I'm still working … but this is the world we live in."
Many folks took umbrage with one part of the video, where Roger wrote, "F*** work but i'll see y'all tomorrow."
Newsweek contacted FedEx and asked them about the TikTok, and received the following response: "The sentiments expressed in this video are inconsistent with the professionalism FedEx team members and service providers demonstrate every day in safely and securely delivering millions of packages to our customers."
Article continues below advertisement
The statement continued, "Throughout the robust FedEx global network, our 560,000 team members are currently delivering for the holidays during our peak shipping season, which runs from Black Friday to Christmas Eve. We have been working with our largest customers to shift volume to earlier in the season, and are encouraging all customers to shop and ship early."