There's a Scam That Involves Fake FedEx Tracking Numbers and I Learned About It the Hard Way
Ordering from online retailers is often safe, but there is a FedEx scam involving tracking numbers that might make you think twice about certain sellers.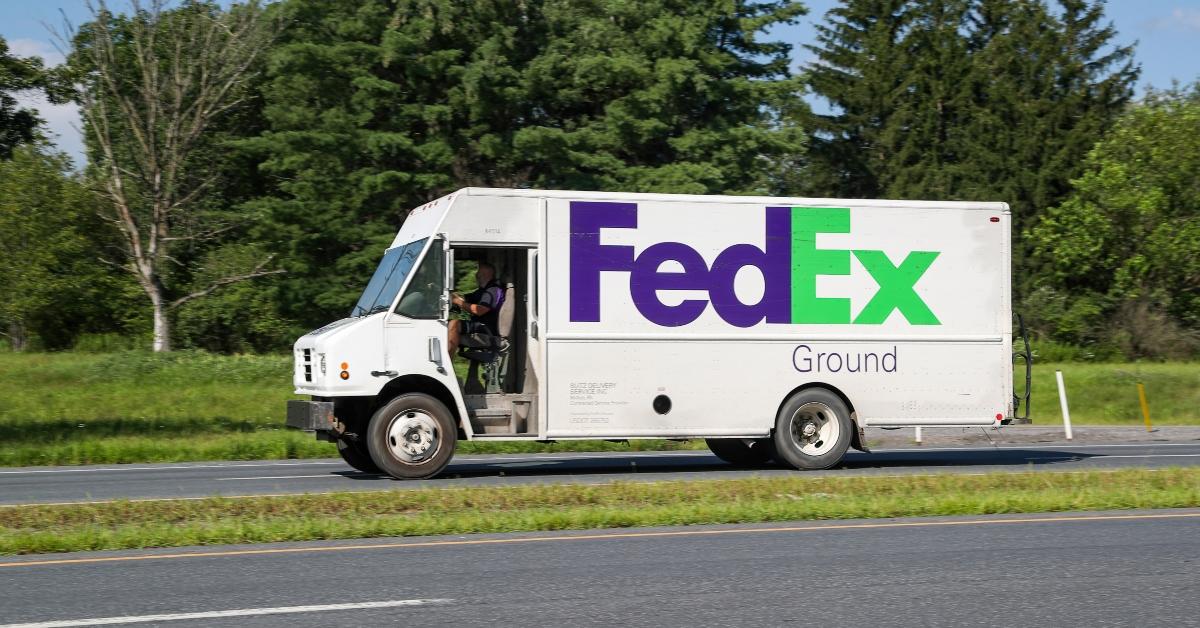 For me, it all started with a Five Nights at Freddy's cosplay outfit for my son's tenth birthday. Sounds innocent enough, right? Unfortunately, that's not the case. Because after I purchased said outfit on Etsy as a birthday surprise for my kid, I was given two FedEx tracking numbers that both proved to be false. And from there, I was introduced to what is apparently a FedEx tracking number scam, of which I am not the first victim.
Article continues below advertisement
The tracking numbers were real. However, they had nothing to do with my purchase. In fact, the address on file with both tracking numbers wasn't even my address. Instead, the packages were sent to two separate addresses in my city. And neither package contained part of the cosplay outfit I spent more than $100 on. If you're confused, just stick with me here, because this is a doozy.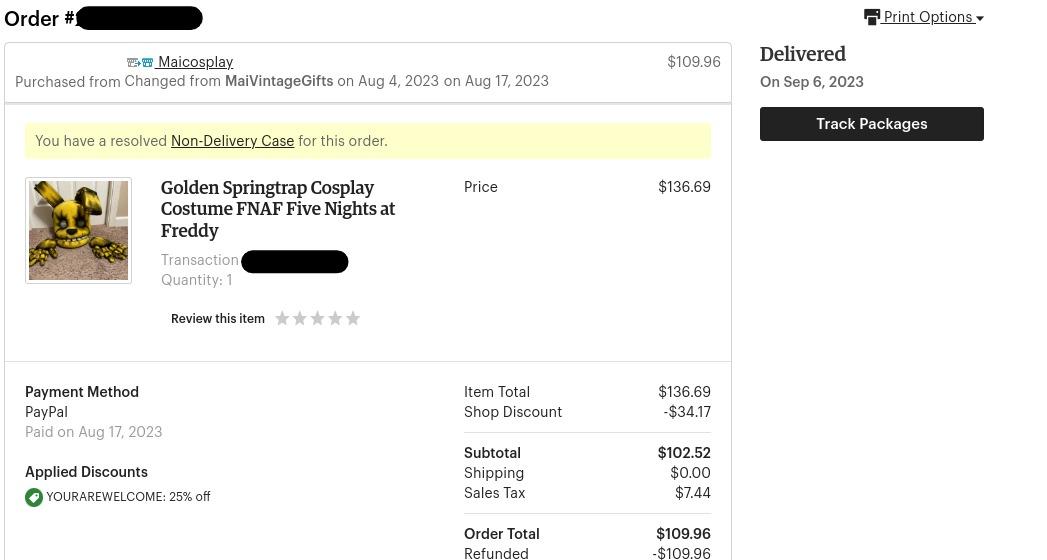 Article continues below advertisement
What is the FedEx tracking scam?
After I was notified that the packages with the tracking numbers for the cosplay outfit arrived at my home, I was surprised to see that there were no packages on my front porch. Or my back patio. Or my side lawn, bushes, or curb. You get the idea. Then, when I saw that the photos provided by FedEx tracking were areas that didn't even look like my property, I was further confused.
It wasn't until I did a little research myself that I found the FedEx tracking number scam, which is a thing that has affected plenty of other online shoppers. Apparently, sellers can buy active tracking numbers that belong to packages set to arrive in the general vicinity of someone's home. And the sellers use those numbers to claim that they sent the package to their customers who live in those same cities.
Article continues below advertisement
It's not totally clear how sellers get their hands on these tracking numbers. But according to some online forums, this happens. And it took me a little while after not receiving my packages to understand that no package was ever even sent to my home in the first place. When I tried to open a case with FedEx regarding my missing packages, I was prompted to put in an address. When I entered my own, I was notified that it wasn't the correct address with either package's tracking number.
Article continues below advertisement
Hindsight is 20/20 of course, but after I realized that I was scammed, I opened a case on Etsy. I was immediately refunded my money, though the product is one that I will never be able to purchase apparently, for my Five Nights at Freddy's-obsessed kid for his birthday. I then went to the review page of the seller. I found a notification that the seller is "taking a break" as well as a few recent reviews from buyers with my same issue.
Article continues below advertisement
This could have been a lot worse and I could be out a one-of-a-kind gift and my money. But telling my son not to expect the thing he wanted most on his birthday because someone online scammed me was not something I wanted to have to do. And hopefully, commerce websites like Etsy can crack down harder on sellers who are accused of scams like this.
How can you protect yourself against the FedEx tracking scam online?
It should probably go without saying, but double and even triple checking a seller's reviews is important. When I made my Etsy purchase I saw there were a couple of positive reviews and I barely read them because I was so anxious to get the alleged "last remaining" cosplay outfit in stock.
Article continues below advertisement
Had I looked a little deeper, I might have seen that the few reviews that were there before my purchase are admittedly a little suspect.
It also may be a good idea to ensure that the item you are going to purchase is going to be sent through USPS, which could add another layer of protection as far as tracking numbers go.
Whenever you buy something online from a private seller, you run the risk of a scam of some kind. Thanks to purchasing things through websites like Etsy and eBay with modes like PayPal, there are certain levels of protection in place to at least help you get a refund, should something like this happen to you. It's never fun to have to learn about it the hard way.