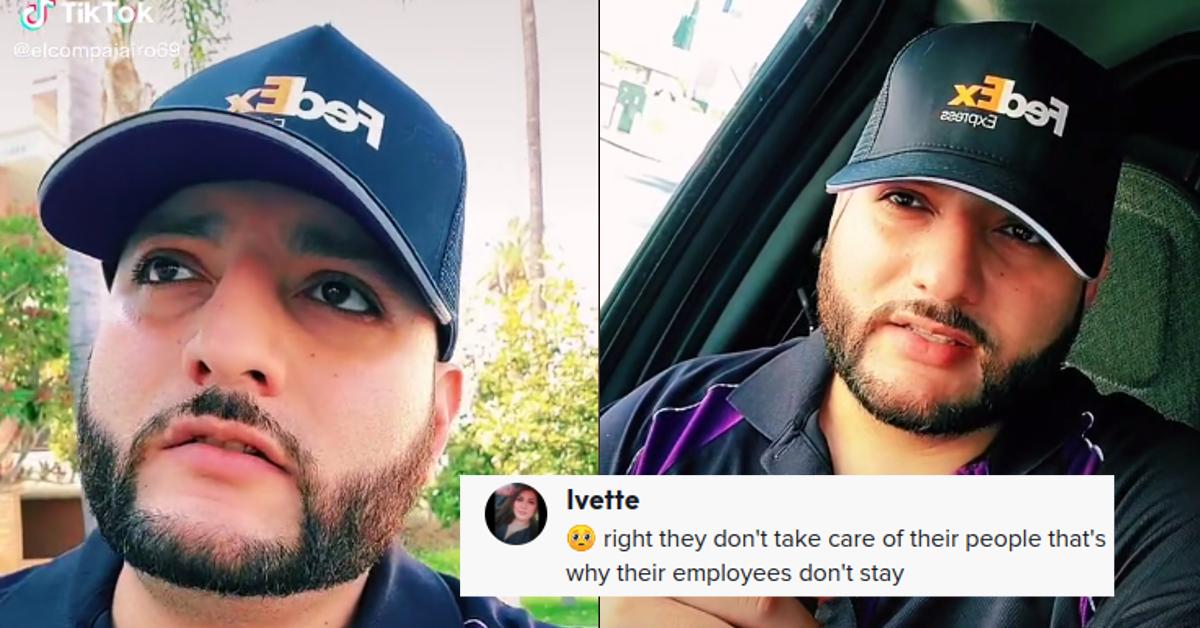 FedEx Worker Slams Amazon After Delivery Driver Asks Him for $2 to Buy an Iced Tea
A FedEx worker went viral on TikTok after sharing an interaction he had with an Amazon delivery driver who asked him for $2 to buy an iced tea while he was working his route.
The delivery driver, who goes by Jairo on TikTok and posts under the handle @elcompajairo69 hashtagged "#amazon #amazonprime #amazonemployee #fedex #fedexemployees #fypシ #fyp #helping #helpinghand" in the caption for his now-viral clip.
Article continues below advertisement
In it, he shares his "frustration" at seeing how hard the worker was hustling just to make ends meet and how he didn't have enough money to afford a drink for himself while making deliveries on an especially hot Los Angeles day.
"So I didn't want to make this video, due to the fact that I didn't just want to put on Amazon out there like that or their employees. But, I just went through something real sad right now where I was like, you know what, I need to be them out on blast."
Article continues below advertisement
"I felt bad. So I had one of their Amazon delivery employees come up to me while I was making a delivery and he goes hey man, he goes I'm sorry to bug but you know is there any way you can spot me with two dollars 'cuz I'm thirsty. You know, get me like an iced tea or something. And I was like what? And it's hot out here, we're in LA. So it's like real hot out here so I felt bad for the dude you know and right away I'm like yeah man I got you don't even worry about it."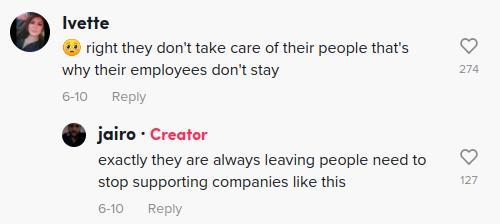 Article continues below advertisement
"I know how it feels like to be super thirsty and having to go somewhere to grab some water and not have money on you. I've been through that. So I gave him $10 the last $10 I had in my wallet and he was like nah man that's too much man and I'm like nah man don't even worry about it. I was like you know what I been through it, I feel your pain don't worry about it."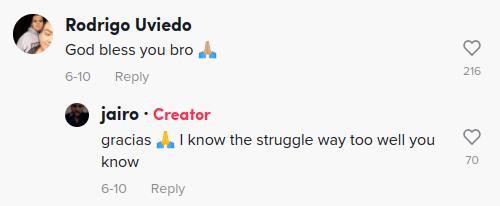 Article continues below advertisement
"So he was like man you know what can I give you a hug, like is it cool if I give you a hug? And I was like yeah sure and I gave him a hug. You know and he was just telling me you know that he drives far to go to work and all that and it sucks 'cuz all his money goes to gas right now. And I'm just like wow you know I'm just tripping out."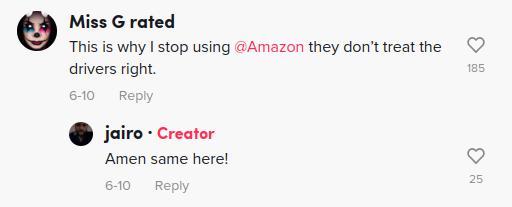 Article continues below advertisement
"So then he asks how much I make an hour I told him what I made an hour and he couldn't believe it and he was like whoa how long you been with FedEx? And I told him you know about a year and a half, not even two years. And he's like man I've been with Amazon for way longer than you and I don't even get paid that. So it just got me like, you know it just got me frustrated because man like, what kind of company is that?"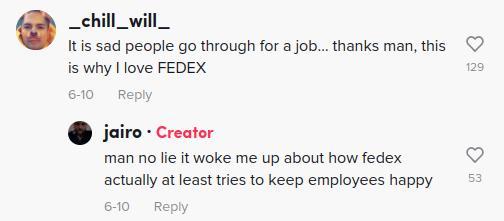 Article continues below advertisement
He continued, "You guys make like so much money so much money. You know, you guys have so many employees but then you got all these CEOs and all these corporate guys making way more money and then you got everyone else out there hustling for you guys while you guys get to sleep in your mansions and you know not worrying about having to have two dollars to be able to buy a water bottle when it's super hot outside when you're delivering."

Article continues below advertisement
"Like that's sad, so I just had to go on a rant right now and it's crazy and right now, I'm even loving FedEx for that and you know they [Amazon] make them work way harder than we do. He was telling me how many stops he had cuz I was telling him how many stops I had and he was just amazed and he was like man I need to go to FedEx and I was like yes you do. Yes you do. So that's it."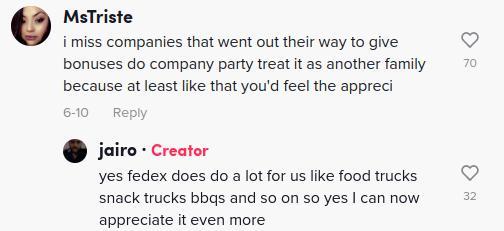 Article continues below advertisement
Commenters applauded Jairo for his kindness in helping out the delivery driver, but they also gave props to FedEx as a company. The TikToker echoed their sentiments saying that he was much more appreciative of FedEx after his interaction with the Amazon delivery driver.

Indeed reports that Amazon Delivery Drivers have, on average, a 3.5 out of 5 employee satisfaction rating from 84,415 reviews on the platform.
One Redditor also delineated their experience for the company and why they ultimately decided to quit here.