Does Jules and Cal's Love Survive in the 'First Kill' Season Finale? The Ending, Explained
There was a lot of drama that unfolded in the 'First Kill' season finale on Netflix. We'll explain what happened and unpack Juliette and Cal's ending.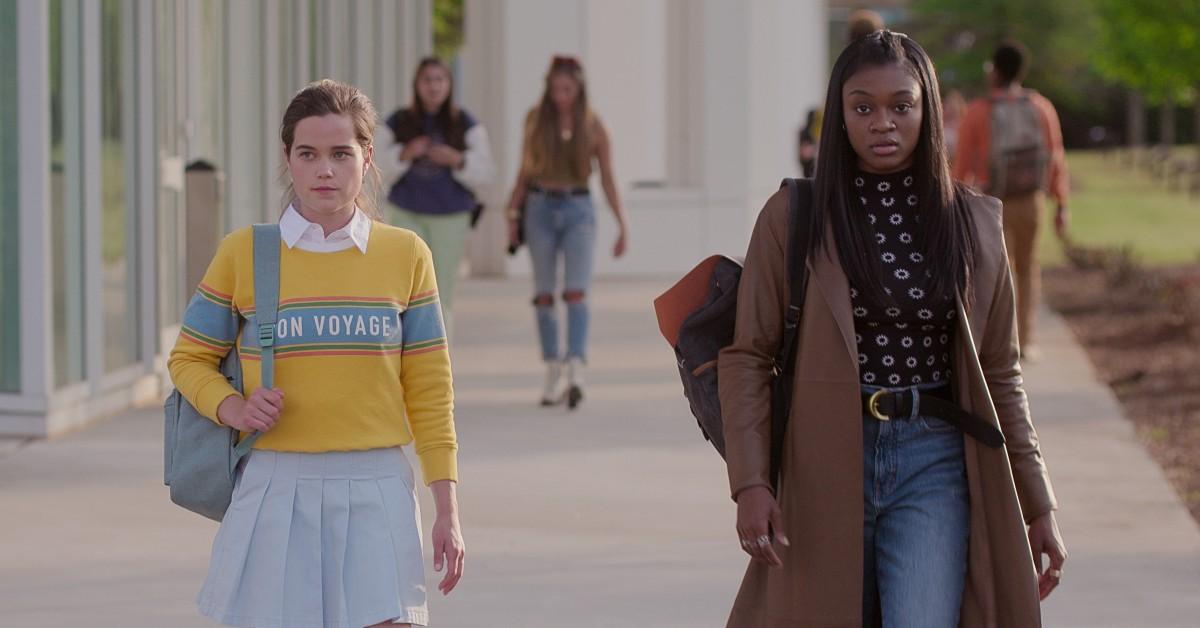 Warning: The following article contains spoilers for Season 1 of First Kill on Netflix.
Eat your heart out Twilight — the season finale of First Kill demonstrated how a star-crossed vampire romance should be done! First Kill is the story of a young vampire named Juliette Fairmont (Sarah Catherine Hook) who falls in love with a mysterious woman named Calliope Burns (Imani Lewis).
The catch? Calliope is a vampire/monster hunter!
Article continues below advertisement
As Calliope and Juliette succumb to their feelings for one another, their families continue to wage war — Montague and Capulet style.
Things really take a turn for the worse for Calliope and Juliette's romance when Calliope's brother Theo (Phillip Mullings Jr.) is turned into a vampire. Let's break down the rest of the action-packed First Kill season finale.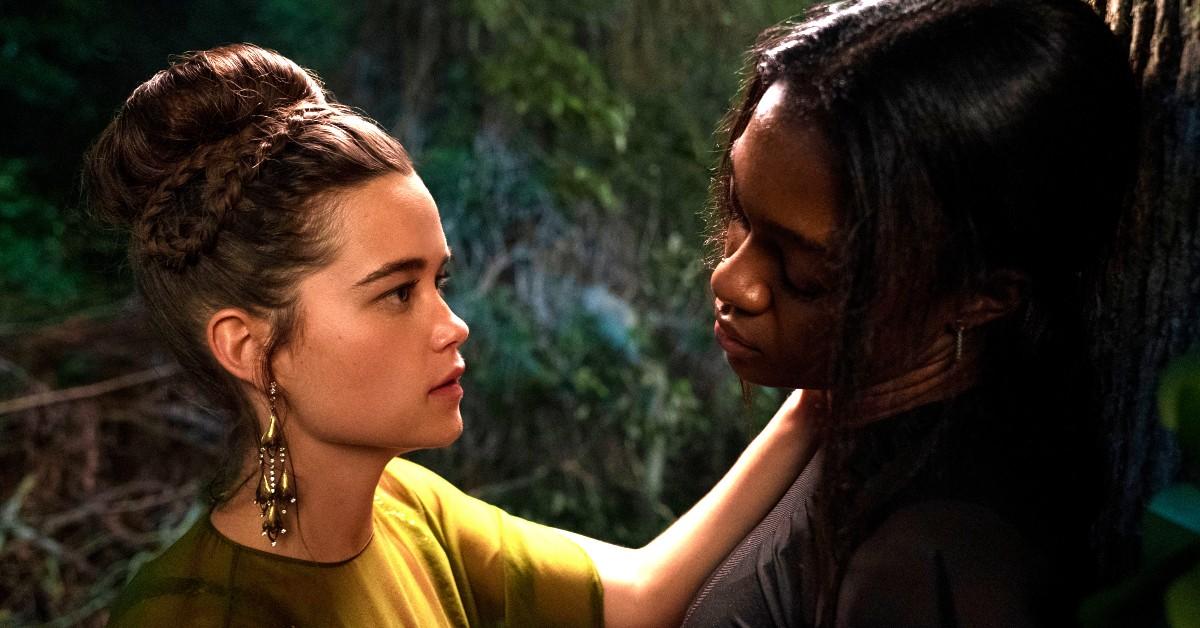 Article continues below advertisement
The 'First Kill' season finale, explained.
Calliope is horrified to find her brother Apollo (Dominic Goodman) clutching a lifeless Theo in the opening of the First Kill season finale. Apollo has no memory of what caused Theo's death. Juliette offers to stay behind and clean up Theo's blood.
Calliope and Apollo prepare to tell their mom Talia (Aubin Wise) and father Jack (Jason R. Moore), about Theo's death — only to walk in on him eating a meal with their parents as if nothing happened!
Meanwhile, Juliette quickly realizes her sister Elinor (Gracie Dzienny) had something to do with Theo's (sorta) death. Elinor wants the Emerald Malkia, the serpent responsible for the creation of vampires. In Elinor's eyes, Juliette is a lost cause.
Turns out the feeling is mutual! Juliette calls Elinor a soulless murderer and declares that she's done with her. Elinor retaliates and says none of their family misfortunes would've occurred if Juliette had just drank Calliope's blood.
Article continues below advertisement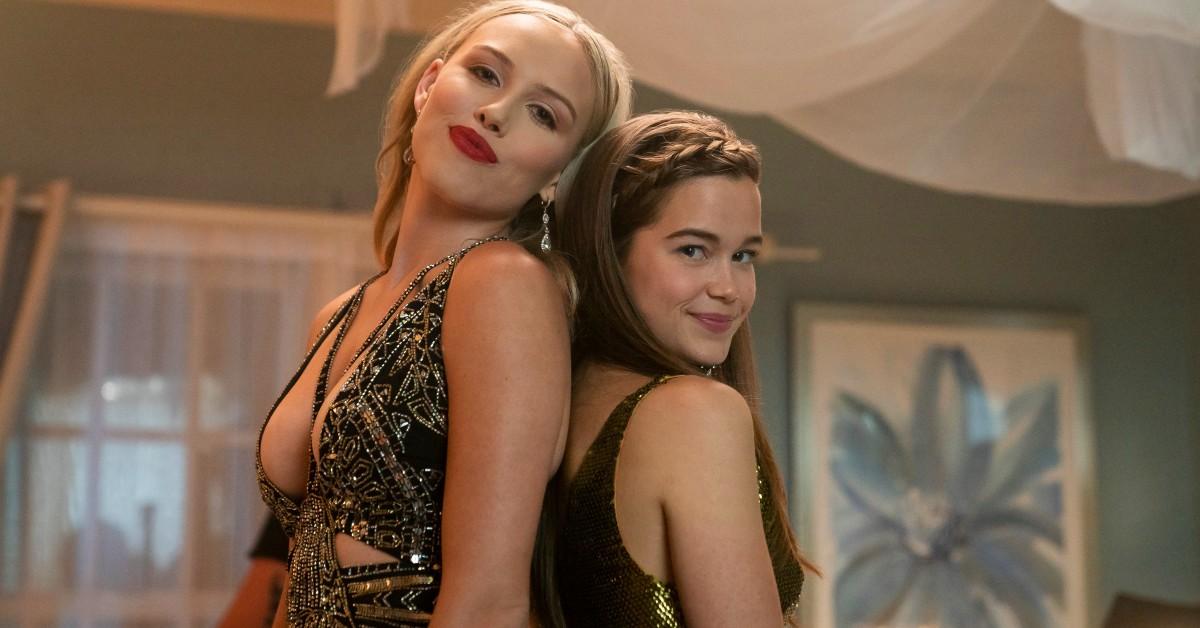 The family fight ramps up exponentially in the Burns household. Talia and Jack are horrified to discover that Theo had been turned into a vampire.
Jack is resolute that Theo must be killed, but Talia disagrees. Juliette calls the cops on Elinor. It was easy, given that Juliette knew where Elinor kept the key to her murder locker. Juliette and Elinor's brother Oliver (Dylan McNamara) calls Elinor out in jail for being more sadistic than he ever was.
He says, "I'm really going to love watching you burn."
Article continues below advertisement
Meanwhile, Theo struggles with his transformation into a full-fledged vampire. Juliette arrives as Apollo struggles to restrain Theo. She knows exactly how to make Theo feel better.
He needs to drink the blood of the vampire who turned him in the first place.
Article continues below advertisement
Calliope is flabbergasted that her girlfriend turned her brother into a vampire. Juliette apologizes. When she stayed behind to clean up the blood around Theo's body, he begged for help. Shocked that he was still alive, Juliette fed on his blood.
She didn't know what else to do. Calliope doesn't buy it. She calls Juliette out for not thinking of the risks. Juliette admits she knew there was a possibility drinking Theo's blood would turn him. However, it wasn't her intent.
Juliette thought he just wanted someone to end his suffering — unfortunately, she ended up prolonging it. Calliope breaks up with Juliette on the spot. The couple goes their separate ways in a heartbreaking montage of memories.
Although our resident couple broke apart, Talia's determination to save Theo never wavered. She sneaks him out of the Burns household before Jack can finish him off.
Article continues below advertisement
Talia drops Theo off — at Oliver's house! He admits to Theo that he has been the one unleashing the monsters in town. He's dedicated to making life hell for those who scorned him. Can you say cliffhanger?
Let's just say we need a second season of First Kill immediately! You can stream Season 1 of First Kill now on Netflix.