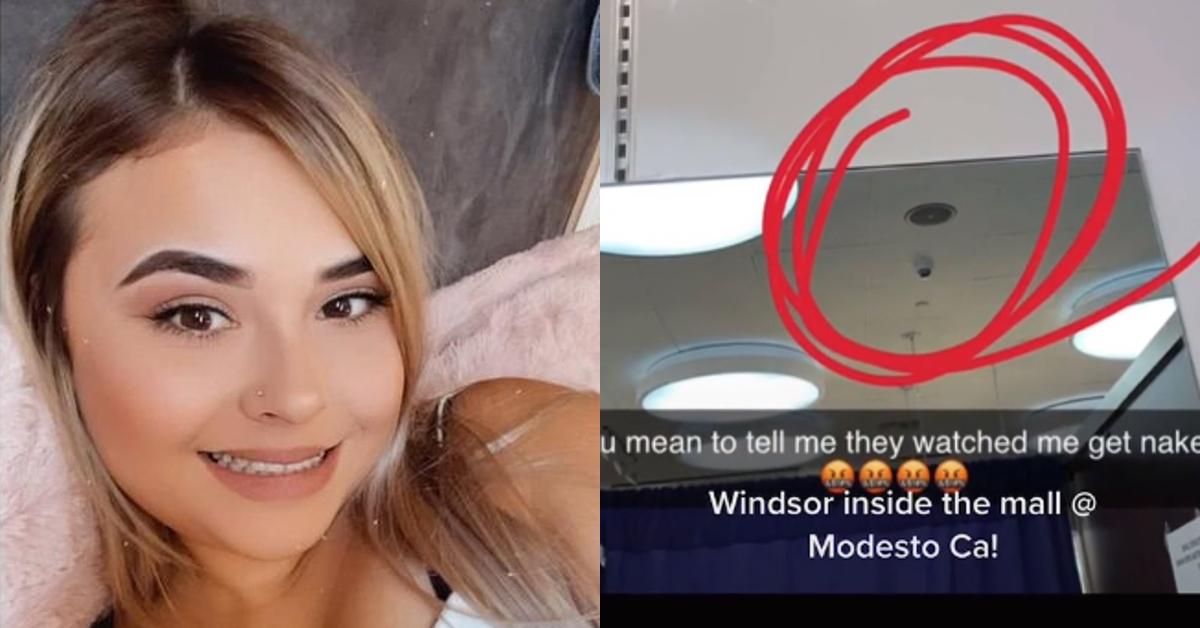 "They Watched Me Get Naked": Woman Spots Camera Pointed Right at Fitting Room
While online shopping has completely eradicated some brick-and-mortar retail experiences, there are some things folks just love buying in person. Take furniture, for example: Sure, those dining room chairs might look great online, but then you get them in the mail and find out you just ended up ordering a bunch of decor for dolls.
Article continues below advertisement
And if you care about the way you look, then you probably want to try on clothes before you buy them so you can ensure that they're made for your body type.
So you head to a retailer, grab a bunch of hangers, and waltz on over to a fitting room and let the "gatekeeper" count the number of items you're holding.
It's understood that fitting rooms are supposed to provide a level of privacy, but there usually are signs alerting customers that the areas are monitored. However, it's generally understood that the rooms themselves are't under surveillance, but rather the "lobby" area outside of the rooms.
But a TikToker who was visiting a Windsor store at Vintage Faire Mall in Modesto, Calif., noticed a security camera placed right above her fitting room.
Article continues below advertisement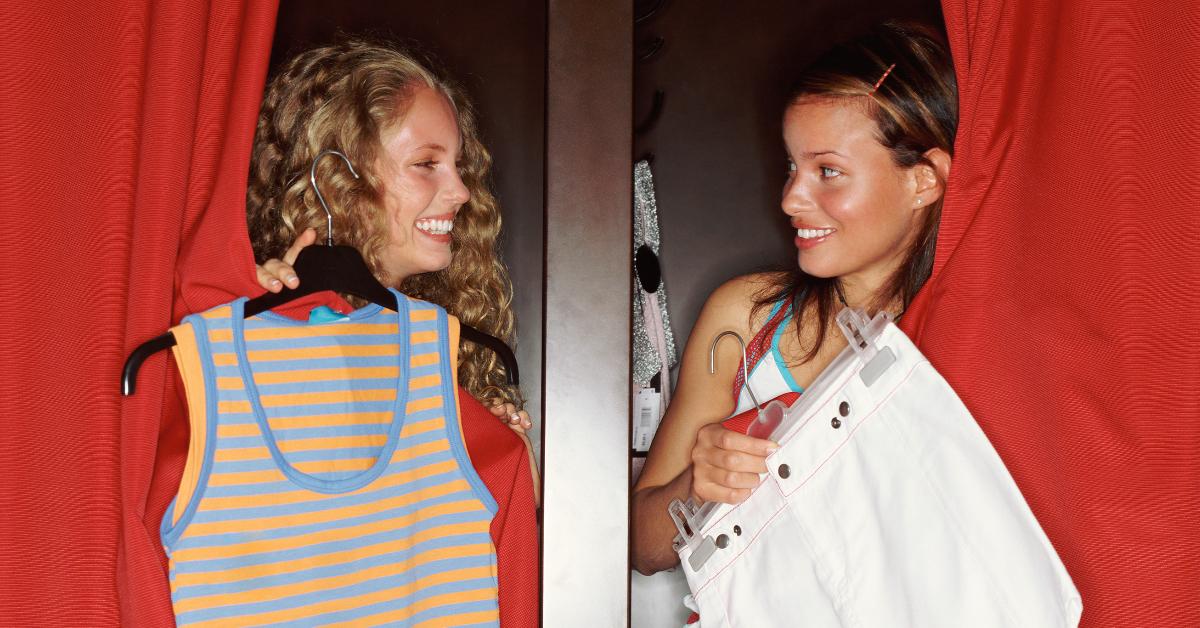 "You mean to tell me they watched me get naked," user @naeevalencia commented in a text overlay in her now viral TikTok clip.
"Thank you I was literally about to change," one TikTok user commented.
Others said that they noticed the same thing while shopping in the location.
Article continues below advertisement
"I have the same video. I was shopping when I seen it and when I told an employee they did NOTHING."
The store took to the comments to state that the camera, although conspicuously placed, isn't active, something that other commenters suspected was the case.
"They fake cameras," one person wrote.
Article continues below advertisement

Windsor wrote in the comments: "We want to reassure you that this camera is from the previous brand and is not active. We're also having it removed permanently."
OP didn't seem satisfied with the company's response.
Article continues below advertisement

She wrote, "This store has been there for a while now and now [all of a sudden] you guys are getting rid of that camera for good. I call BS."
While it may be distressing to think that there's a bunch of folks in loss prevention watching you get undressed, there are only 13 states where putting cameras in fitting rooms is illegal.
Article continues below advertisement

Legal Beagle listed the following states where fitting room cameras have been outlawed:
California
South Dakota
Utah
Georgia
Delaware
Alabama
Arkansas
Delaware
Kansas
Hawaii
Michigan
Minnesota
New Hampshire
Article continues below advertisement

But because of this precedent, even in states where fitting room cameras are legal, national chains will not record customers who are trying on clothes.
The website found that The Gap, Old Navy, Victoria's Secret, and Macy's do not have surveillance equipment in fitting rooms.
Article continues below advertisement

TikTok users still seemed to be perturbed by the camera's placement, with one user saying, "This is why I don't try things on in stores anymore."
What do you think? Do folks have some serious cause for alarm? Are retailers really ogling peeps who are trying on some overpriced piece of whatever sewn together in a shack by some kid in a third world country? Or is it not worth the potential customer outrage?