Rapper Flavor Flav Has 8 Kids and Had His Youngest at 60 Years Old
Rapper and reality show star Flavor Flav has found love on TV and in his personal life. Now, he's got eight kids and a few baby mamas to show for it.
So many of us remember rapper Flavor Flav (whose real name is William Jonathan Drayton Jr.) from his early 2000s dating competition show Flavor of Love. This iconic series lasted three seasons and saw dozens of women vying for the attention of the Public Enemy member.
Over the years, he's had a number of kids and baby mamas. In fact, not that along ago, he had his eighth and youngest child at 60 years old.
Here's what to know about Flav's fam.
Article continues below advertisement
Karren Drayton and Kayla Drayton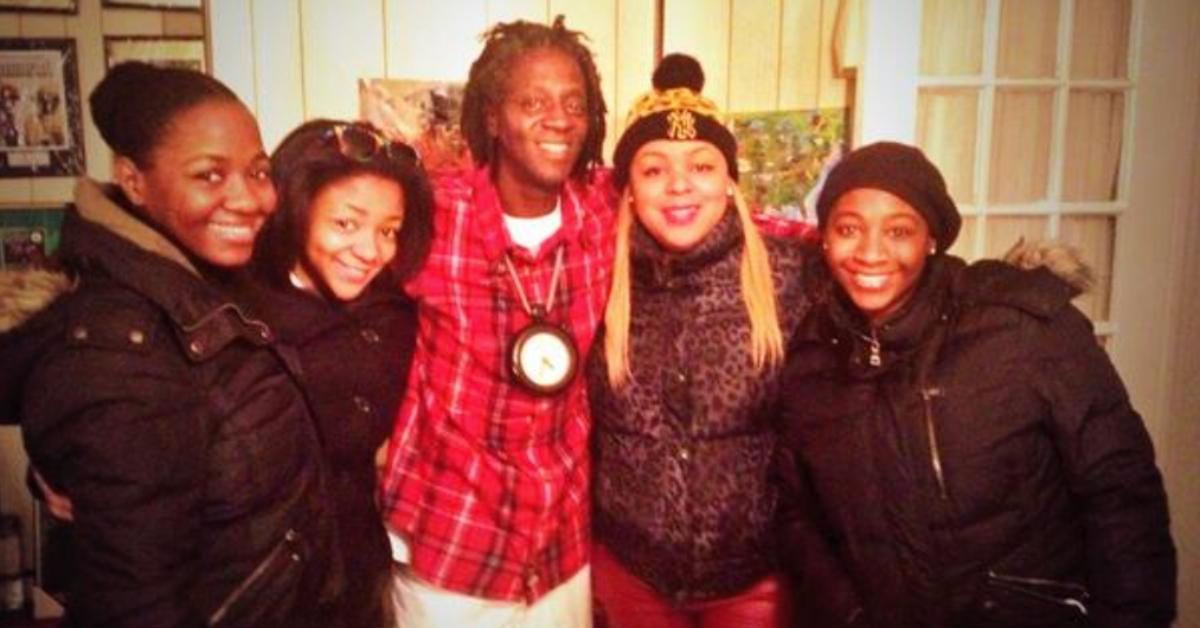 Among Flavor Flav's oldest kids are his daughters Karren and Kayla (pictured at left with their father and two other sisters, who we'll get to in a moment!).
There isn't much public information available about Karren and Kayla. They aren't big on social media — Kayla's Instagram is private, and Karren only has one post on her Instagram.
Shanique Drayton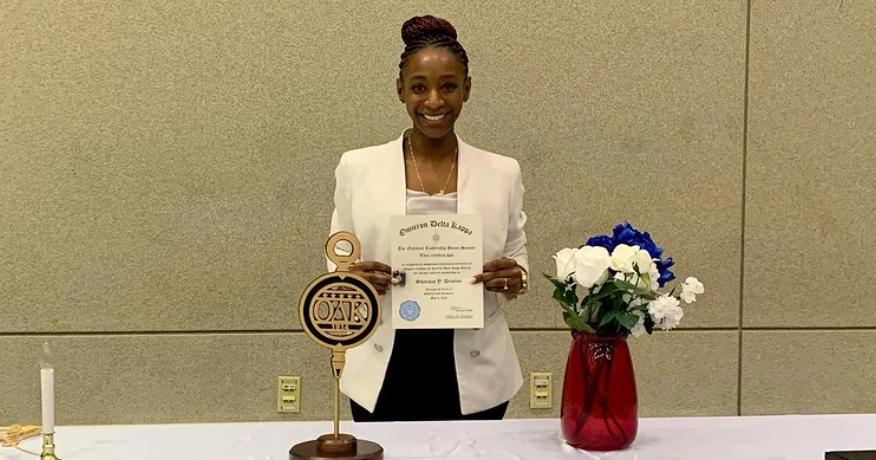 Shanique Drayton (who is Flav's oldest) does have a presence on social media, but she doesn't seem to be chasing the same kind of fame her father has. Her Instagram handle is "Reinvent_Together" and her name isn't featured on the account besides the comments. Most of its content is about her fitness journey. And in June 2021, she announced that she's engaged.
Article continues below advertisement
Dazyna Drayton
According to Dazyna's Instagram, she's an event host and brand ambassador. Although the two look like they have a good relationship now with a bunch of pictures and videos together on social media, things between father and daughter have been rocky previously.
During Season 1 of Growing Up Hip Hop: New York, she confronted him about not being there for her growing up and not paying child support. "It was not fun half the time," she said. "I had to deal with bullies and fighting. I had bumps and bruises. You not being there and stuff … it was a lot."
Article continues below advertisement
Quanah Drayton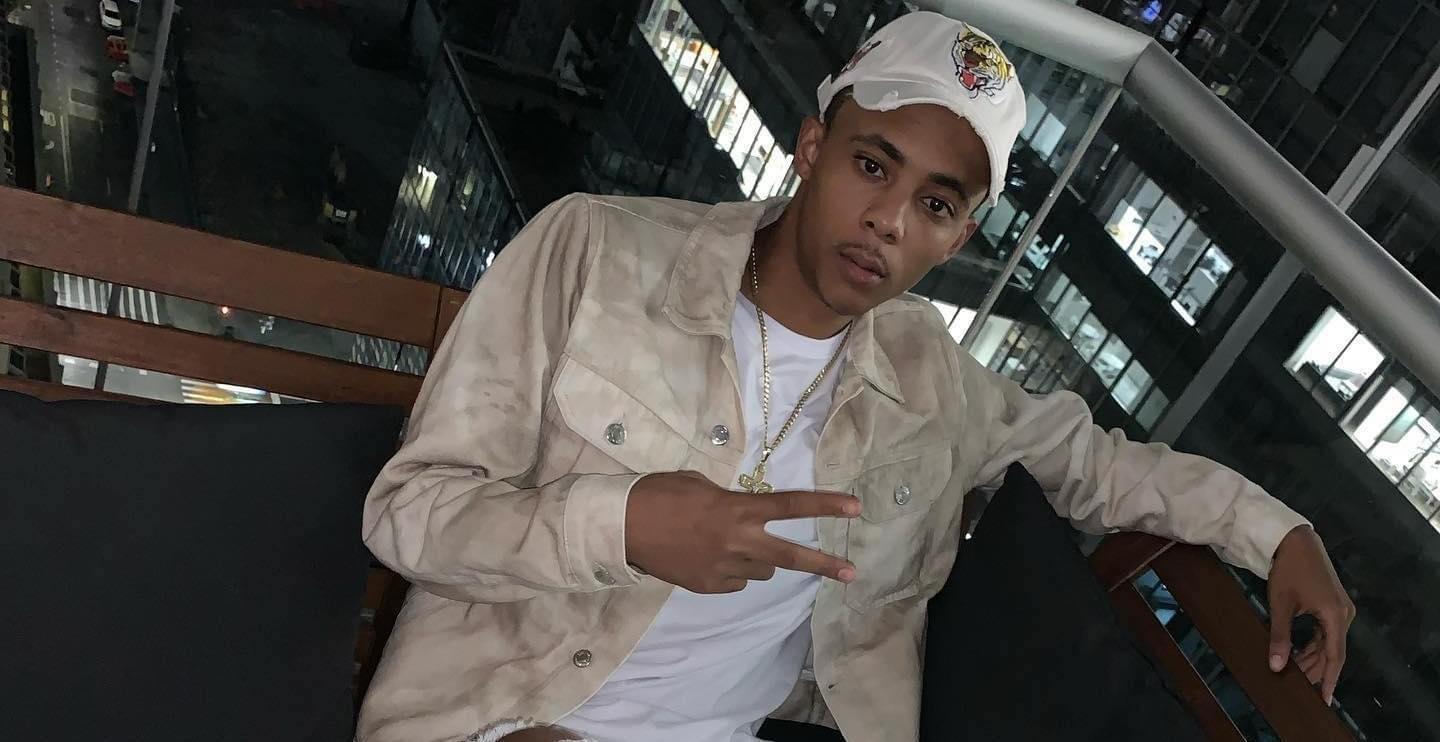 Another one of Flavor Flav kids to make his way onto Growing Up Hip Hop is Quanah Drayton. He's following in his father's footsteps being an artist and performs under the name H2Flee. His Instagram has a number of recent uploads of himself, his dad, and the rest of his family, but his YouTube hasn't gotten new content in years.
Article continues below advertisement
William Drayton
William is another one of Flavor Flav's kids who isn't living his life in the spotlight. But he is active on Instagram and does have a lot of posts about his family and friends. In one post, he mentions he has a podcast, though it's unclear what the name is or what it's about.
Article continues below advertisement
Karma Drayton
Flavor Flav's son Karma makes a ton of appearances online thanks to his dad's social media. But his personal life stays a secret.
Article continues below advertisement
Flavor Flav's eighth child, son Jordan, was born in 2019.
According to TMZ, a paternity test has shown that Flavor Flav is the father of a 3-year-old son, born when Flav was 60 years old. (Though there are reports of a confirmed paternity test from back in 2019 in The Blast.)
The child's name is Jordan and his mother is a woman named Kate Gammell who was Flav's manager for a few years. She no longer works for him.
Article continues below advertisement
Article continues below advertisement
Who are Flavor Flav's baby mamas?
We now know that Flavor Flav has a young son with Kate Gammell. What about his other baby mamas? His daughters Shanique, Karren, and Kayla share a mother named Karen Ross. According to Hollywood Life, the couple had a rocky relationship with legal issues and, in 1991, he pled guilty to assaulting her.
Per The Things, Angie Parker is mother to Dazyna, William, and Quanah.
The rapper's current wife, Liz Trujillo — whom he met on Season 3 of Flavor of Love — is the mother of his son Karma.