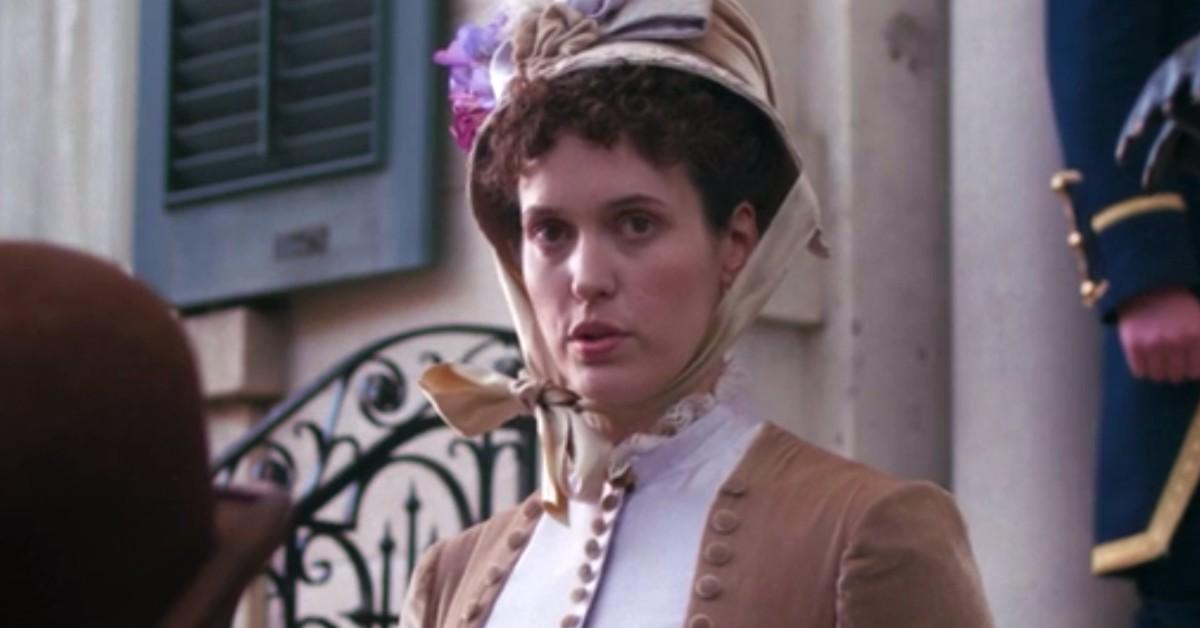 Who Is Flora McNeil on 'The Gilded Age' and Why Has Watson the Butler Been Watching Her?
Warning: The following article contains spoilers for the HBO series The Gilded Age.
The mysterious woman that Watson (Michael Ceveris) has been watching from afar during The Gilded Age finally calls him out for it. But who is Flora McNeil (Rebecca Haden) and why does Watson tell her his name is Collier?
Well, The Gilded Age doesn't quite answer how Watson knows Flora. When Flora sends her footman to ask Watson why he's always watching her, Watson asks Flora, "You don't know me?" Flora responds with genuine skepticism: "Should I?"
While the series hasn't revealed how the two characters are connected, here's what we know about the actress who plays Flora.
Article continues below advertisement
Actress Rebecca Haden has appeared on several popular TV shows.
Tennesse-born actress Rebecca Haden portrays Flora in The Gilded Age. Per Rebecca's official website, the actress is also a "self-taught coder, art schooled designer, [and] MFA trained actor," who earned her master's from the NYU graduate acting program. She's also a self-proclaimed "cat lady from Queens," a "skincare aficionado," and a "thrifty home renovator," who cites Cheetos as her guilty pleasure.
Article continues below advertisement
Rebecca's resume of film and TV roles is currently quite small, as her career seems have focused primarily on theater thus far. That said, before landing the role of Flora on The Gilded Age, Rebecca appeared in Madame Secretary and NCIS: New Orleans. Rebecca even wrote, produced, and starred in the short film BOGO. According to her website, she's also been featured in commercials for companies like Lincoln, Samsung, Always, and Kohls.
Rebecca also owns and works as the lead designer and developer for the brand and digital strategy studio MuseDigital. She's been running the company for 10 years and counting, creating successful presences for clients such as Rock n' Robin Productions, the OUT Foundation, and the Broadway Collective.
Now that we've gotten to know Rebecca a bit more, we can't help but wonder if we'll get to see more of her on The Gilded Age.
Article continues below advertisement
The mystery of Flora's character has yet to be resolved. (SPOILERS)
One fan theory for Watson's interest in Flora is that Watson is Flora's father and is thus watching her from afar to make sure she's OK. After all, he did know her name, and she does look old enough to feasibly be his daughter. And if she's never met him before, that would certainly explain why Flora has no recollection of who he is.
However, there might be a little bit of a problem with this father-daughter theory. In the Season 1 finale of The Gilded Age, Watson spots Flora at the Russell's grand ball and looks positively forlorn when she walks in arm-in-arm with her husband, Robert.
So, is Watson her father... or perhaps an old lover? The show doesn't answer the question before Season 1 finale ends. Thankfully, the show has already been renewed for a second season, so hopefully we can get some answers!
Stream Season 1 of The Gilded Age now on HBO Max.