If Marian Marries Tom Raikes, 'The Gilded Age' Could Get Even More Dramatic
HBO's 'The Gilded Age' is a period piece that takes us through a scandalous age. So will Marian marry Raikes against her aunt's wishes?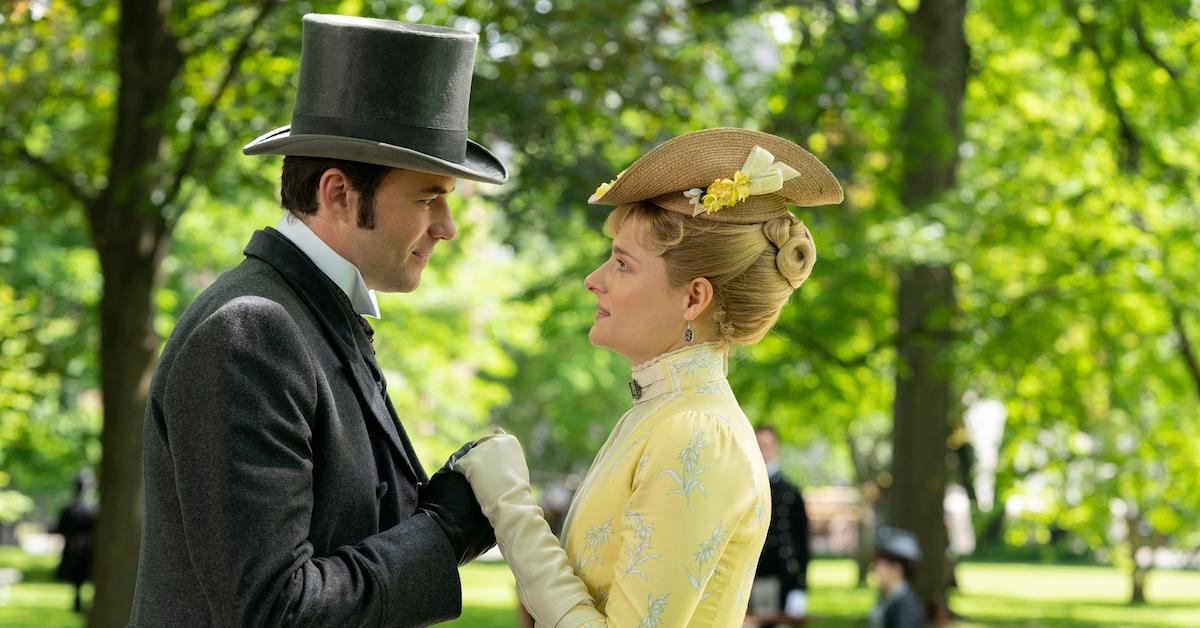 Spoiler alert: This article contains spoilers for Episode 7 of The Gilded Age.
As of Episode 7 of the HBO series The Gilded Age, relationships between the characters are finally starting to develop. Until now, most relationships have existed on the surface, but now that the Russells are breaking through to some of the high society families, everyone's truths are coming out. One of those truths is Marian Brook (Louisa Jacobson)'s interest in Tom Raikes (Thomas Cocquerel).
Article continues below advertisement
Early on, Marian's family lawyer, Tom Raikes, shows his interest in Marian and proposes to her by the Central Park fountain. However, he's not part of high society — he's a lawyer for the upper crust, not the upper crust himself. Regardless, his social aptitude has made him more of a societal gem throughout the series, but the question remains: Will Marian marry Tom Raikes, or will she listen to her aunt Agnes (Christine Baranski)?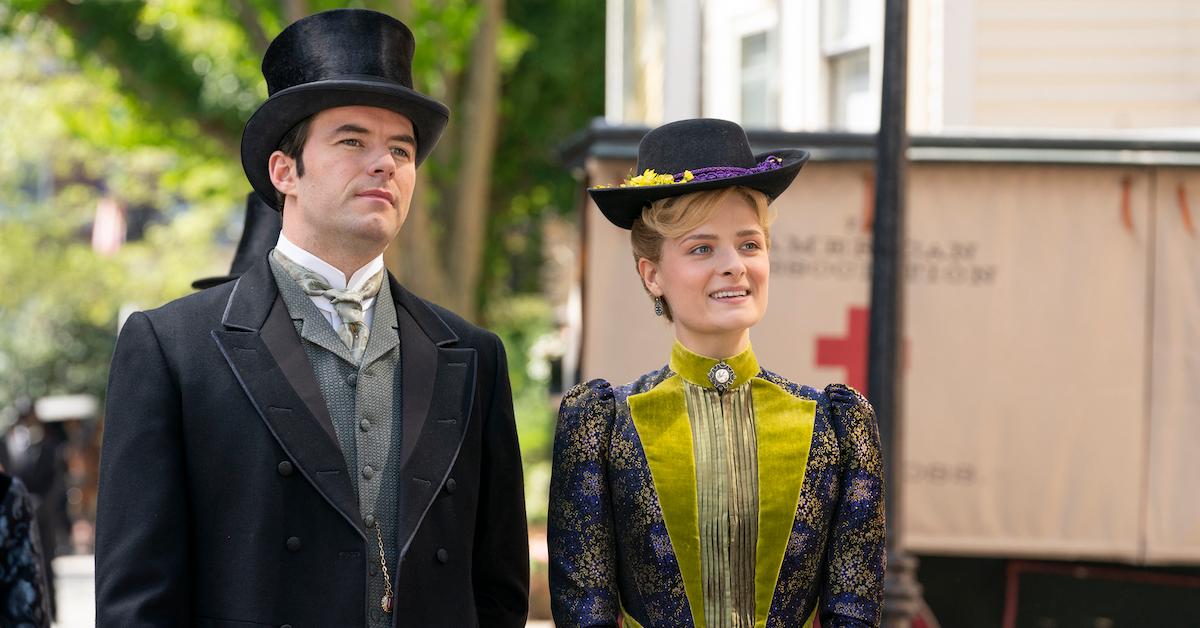 Article continues below advertisement
There could be a scandal that stops Marian from marrying Mr. Raikes.
One of the biggest questions surrounding Mr. Raikes is about what his intentions are. He's clearly vying for Marian — he proposes to her after barely knowing her. This raises some red flags for Marian's aunts, and for viewers at home, who would never expect a proposal so quickly. But it was normal at the time to propose just to show that he has pure intentions of marrying. Regardless, since he and Marian are in different places in society, it does seem a bit sketchy.
In Episode 7, Mrs. Russell (Carrie Coon) invites Mr. Raikes to Thomas Edison's electricity reveal, but doesn't have room for Marian. Instead, Mr. Raikes sits next to Miss Cissie Bingham (Katherine Romans) — a distant relative of Aurora Fane's (Kelli O'Hara) — who gets the invite over Marian. And it's clear that Mr. Raikes and Cissie get along quite well, as Marian is stuck at home.
Article continues below advertisement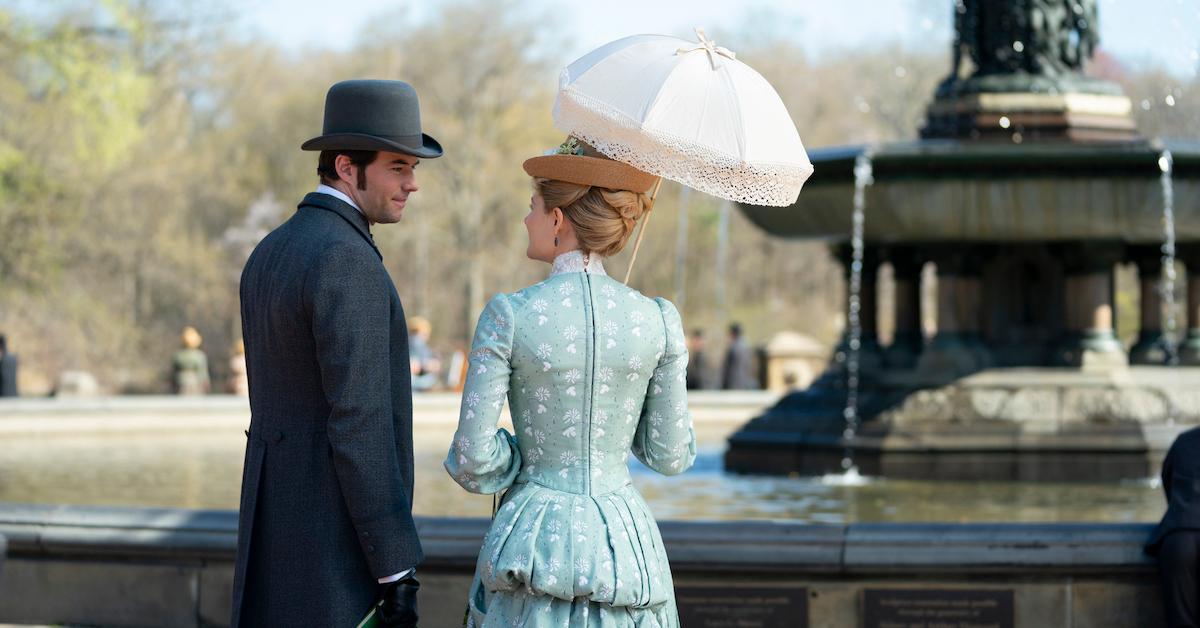 Earlier in the same episode, Marian and Mr. Raikes kiss, which is quite taboo for the Gilded Age. A kiss before an official engagement or even officially dating? It's scandalous, and it's also questionable considering we still don't know what Mr. Raikes's intentions are. Does he really love Marian or is he just trying to move up in society?
Article continues below advertisement
From his rapport with Cissie, it seems like Mr. Raikes doesn't have the purest of intentions with Marian. Once he realizes she doesn't have any money of her own, he could choose to leave her behind.
It's possible that Marian will go against Aunt Agnes's wishes and then eventually concede when she realizes Agnes is right.
Aunt Agnes is skeptical of Mr. Raikes, and rightfully so, even if Aunt Ada (Cynthia Nixon) is optimistic. Agnes agrees with us that his intentions aren't pure, and she is also of the mind that Marian should marry for money. Marian comes from a high society family, but has little of her own.
She's in a position in which she can marry up, and according to Aunt Agnes, it would be a poor decision to marry down. But underneath Aunt Agnes's hard shell, there's likely some love trying to protect her niece from getting hurt.
Article continues below advertisement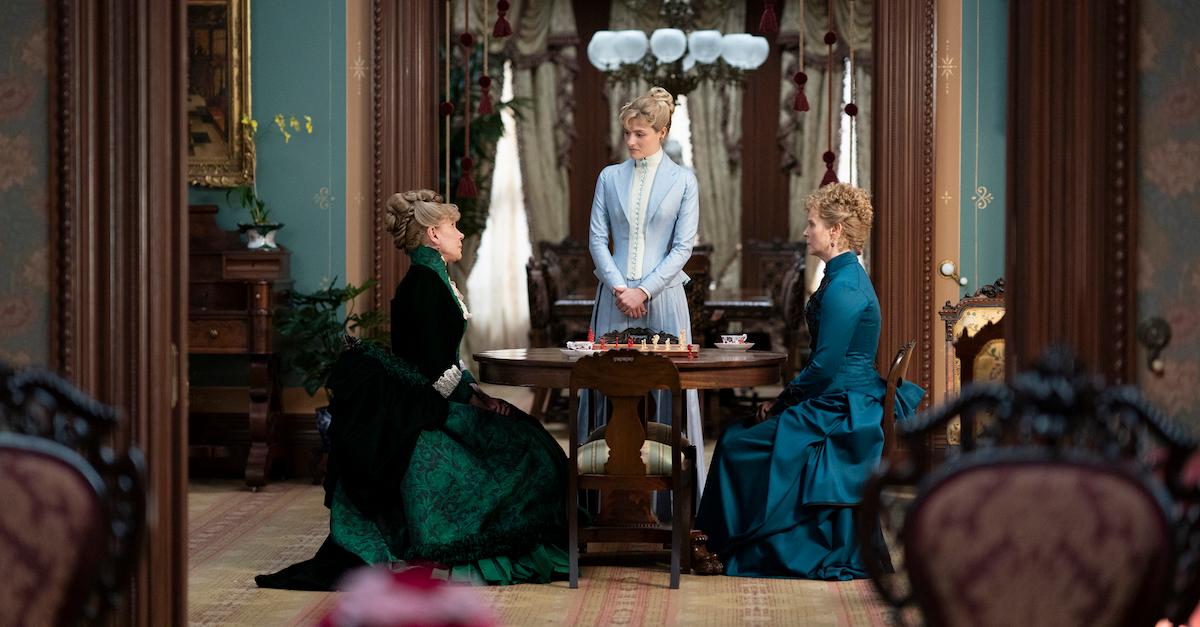 However, Marian hasn't been shy about standing up to antiquated traditions. She's welcoming to the Russells, and even speaks with Mrs. Chamberlain (Jeanne Tripplehorn), an outcast from high society. So it's very possible that Marian will violate her aunt's wishes and agree to marry Mr. Raikes. But in doing so, she opens herself up to the possibility of getting hurt, in which case Aunt Agnes will be able to laud the fact that she was right over both Marian and Aunt Ada.
While we certainly don't want Marian to get hurt, a little more romantic drama and scandal could be a refreshing twist in The Gilded Age.
Watch new episodes Mondays at 9 p.m. on HBO to see what will really happen between Marian and Mr. Raikes.