Peggy Scott Might Actually Be the Most Dynamic Character in 'The Gilded Age'
In 'The Gilded Age,' many characters we meet are actually based on real people. But is Peggy Scott, the writer, based on a real person too?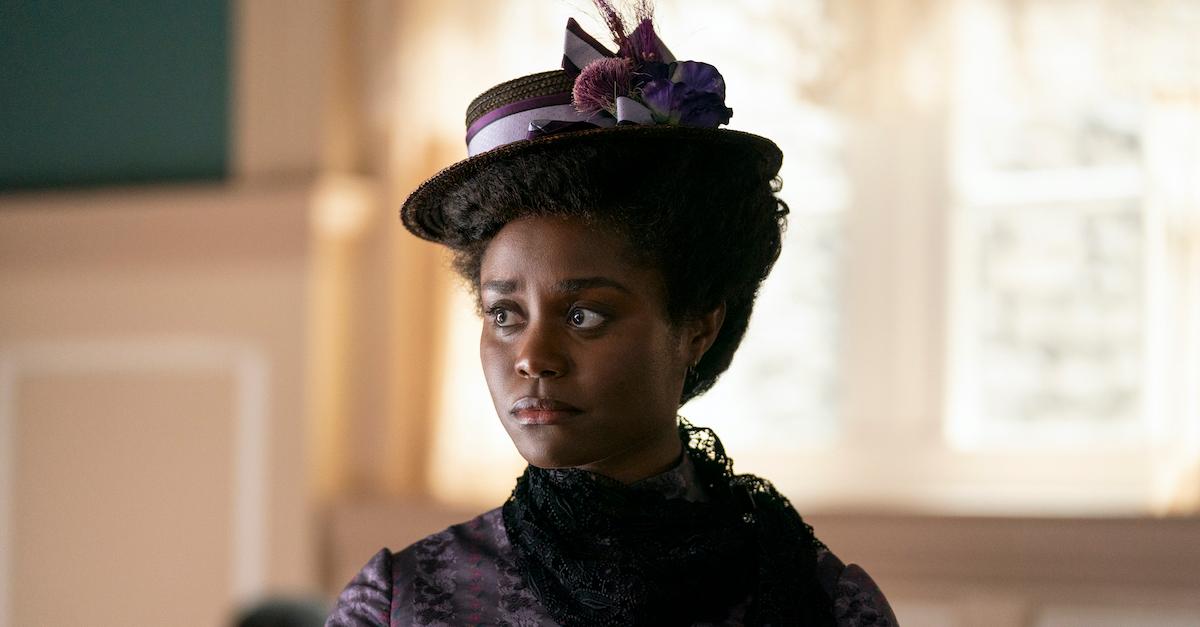 While many characters in HBO's newest period drama The Gilded Age are based on real people, others are entirely fictional. Some real people we've met already are the Astor family, architect Stanford White, and Mamie Fish, to name a few. Even the Vanderbilts have been mentioned.
Article continues below advertisement
Marian Brook befriends a generous Peggy Scott early on, and viewers are wondering if she's also based on a real person. In the story of The Gilded Age, Peggy's parents are the first generation to be freed from enslavement, so she has a unique story that's not often told in movies and television. But was Peggy Scott a real person during the Gilded Age?
Article continues below advertisement
Peggy Scott from 'The Gilded Age' is not based on a real person, but she is based on real experiences.
Many fans consider The Gilded Age to be an American version of Downton Abbey, and they're not wrong. But for co-writer Julian Fellowes, one of the historical aspects that got him hooked into America's Gilded Age was the experience of Black Americans during this time.
Julian explained to The Washington Post, "How Peggy came around is that the more I researched this period of American history, the more it seemed to me that the whole Black community, they were so substantial a part of the American people at that time."
Article continues below advertisement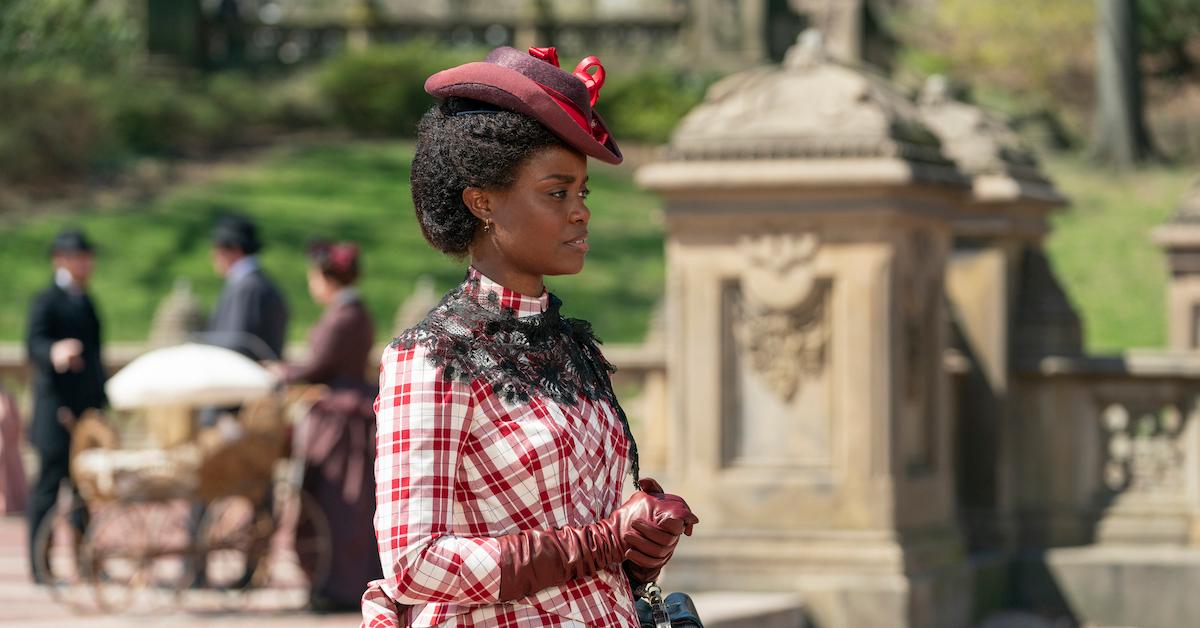 Additionally, although Julian famously wrote all six seasons of Downton Abbey solo, he felt that he wanted to bring in a wider perspective for The Gilded Age. So he decided to work with Sonja Warfield.
Article continues below advertisement
"The revelation that there was this functioning prosperous Black bourgeois in New York in the second half of the 19th century was kind of new to me," he revealed. "And I was so interested to learn it, then I just felt that other people might be interested, too. It was really as simple as that."
'The Gilded Age' writers pulled from American history to create Peggy Scott's character.
Clearly, many of us are just as fascinated with this facet of history as Julian is, and we want to know if Peggy really existed in American history. Although there was no notable writer named Peggy Scott, there were several popular Black female writers in the U.S. in the 19th century. Although Peggy begins as Marian's friend and Agnes Van Rhijn's secretary, her journey on The Gilded Age involves becoming a journalist for The New York Globe.
Article continues below advertisement
From 1880–1884, there was an actual New York Globe released weekly that was considered an African-American paper, so this is likely the Globe that Peggy works for. Although Peggy isn't necessarily based on any one real person from history, several Black women made names for themselves as journalists in the 1800s. Most notably, Ida B. Wells, born in 1862 (which would make her close to Peggy's age), became well-known for her journalism and social activism.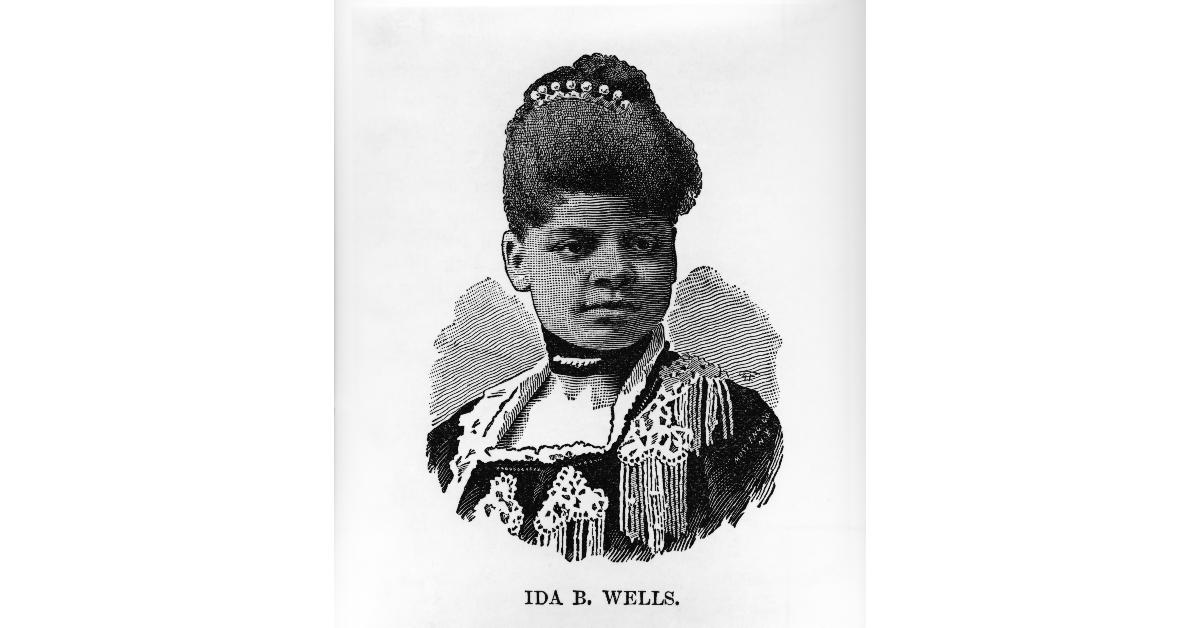 Article continues below advertisement
Historian and author Paula Giddings explains in a biography of Ida B. Wells, "This is a period where Black women are moving into the public sphere and having their voices heard in ways that are unprecedented. They're all trying to figure out what is the best, most effective representation. Wells' anti-lynching campaign is a catalyst for them all coming together on this very important issue."
Other notable Black writers of the time that Peggy's character could be somewhat based on include Alice Dunbar-Nelson, Josephine D. Heard, Effie Waller, Lillian Thomas Fox, and Gertrude Bustill Mossell, who was the women's editor of the New York Age.
Article continues below advertisement
Peggy Scott is played by Broadway actress Denée Benton.
Denée Benton may be shining on-screen as Peggy, but she got her start on Broadway. She was nominated for her role in Natasha, Pierre & the Great Comet of 1812, and she then took over the role of Eliza Schuyler in Hamilton. When she was cast in The Gilded Age in 2019 in a pre-pandemic world, she wanted to make sure she was as authentic as possible.
In an interview with Glamour, Denée explained, "I got a real opportunity to speak to the things that I felt were headed in the right direction and the things I felt like needed to change to add more dignity to that character and to add some more authenticity to her." One of those things she made sure to do was to advocate for more Black women to be added to the creative team.
Article continues below advertisement
The Gilded Age works to give Peggy "little moments of dignity" by showing her caught between two worlds. Peggy is forced to code-switch, something that still happens today, and we get to see her interact with her family and circle outside of the all-white world of the Upper East Side. So although Peggy Scott might not be an actual figure from American history, she's as real as can be in The Gilded Age.
New episodes of The Gilded Age air every Monday at 9 p.m. EST on HBO.