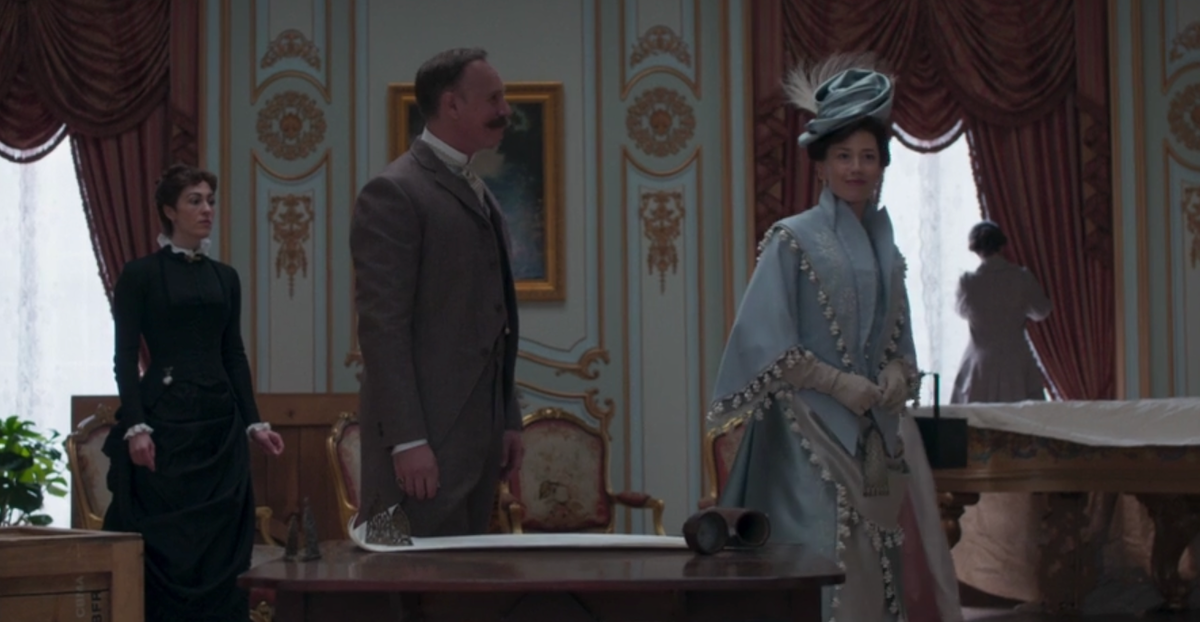 'The Gilded Age' Features Architect Stanford White, a Figure of Scandal and Secrets
In HBO's newest series 'The Gilded Age,' Stanford White makes an appearance. His real-life persona is symbolic of scandal and darkness.
Content warning: This article mentions allegations of sexual abuse against a minor.
The first episode of the long-awaited Julian Fellows series The Gilded Age is finally here — nd that means we can get into the nitty gritty of its characters, dramatic plots, and historical references. Within the first few minutes of the episode, we see notable architect Stanford White finalizing the Russells' new home. Did you know that he actually has a real-life counterpart?
Article continues below advertisement
The real-life Stanford White had a life filled with scandal, despite being generally well-liked … up until his murder. Famous for the original "Trial of the Century" and his unrivaled mustache, Stanford White was quite the character during the actual Gilded Age. So who plays him in The Gilded Age and what is his history?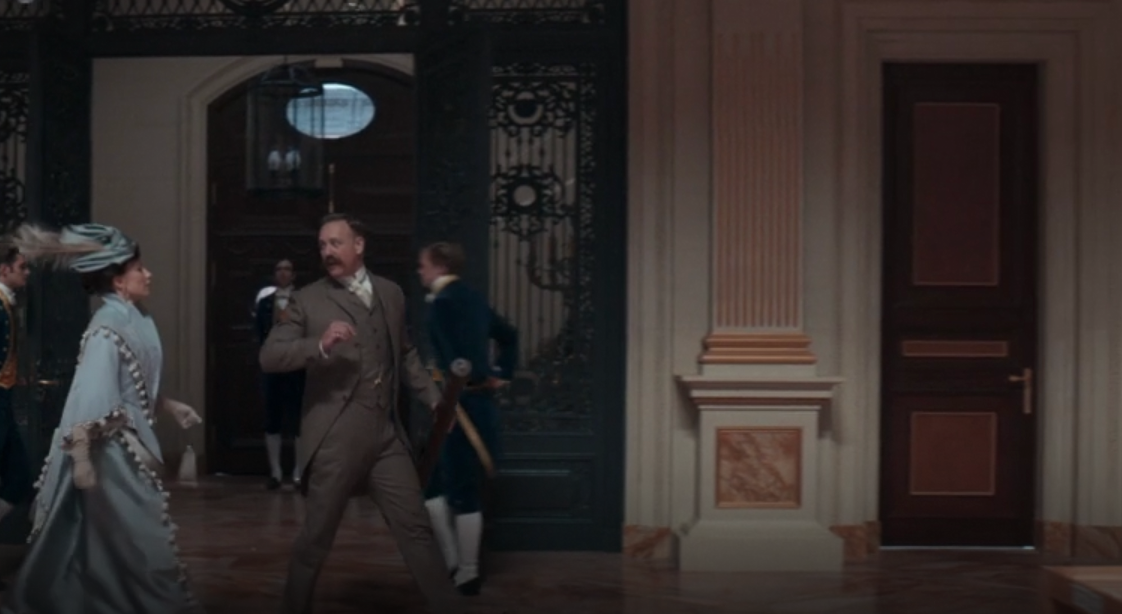 Article continues below advertisement
During the Gilded Age, Stanford White made quite a name for himself.
Stanford began as a self-taught architect. As we learn in The Gilded Age, he studied in Europe, and then moved back to the States to make his mark on American architecture. He was the architect who designed the Washington Square arch, as well as several of the most extravagant mansions in New York, such as for the Astors and the Vanderbilts. We get a peek into what one of those homes might look like with the Russells' home in The Gilded Age.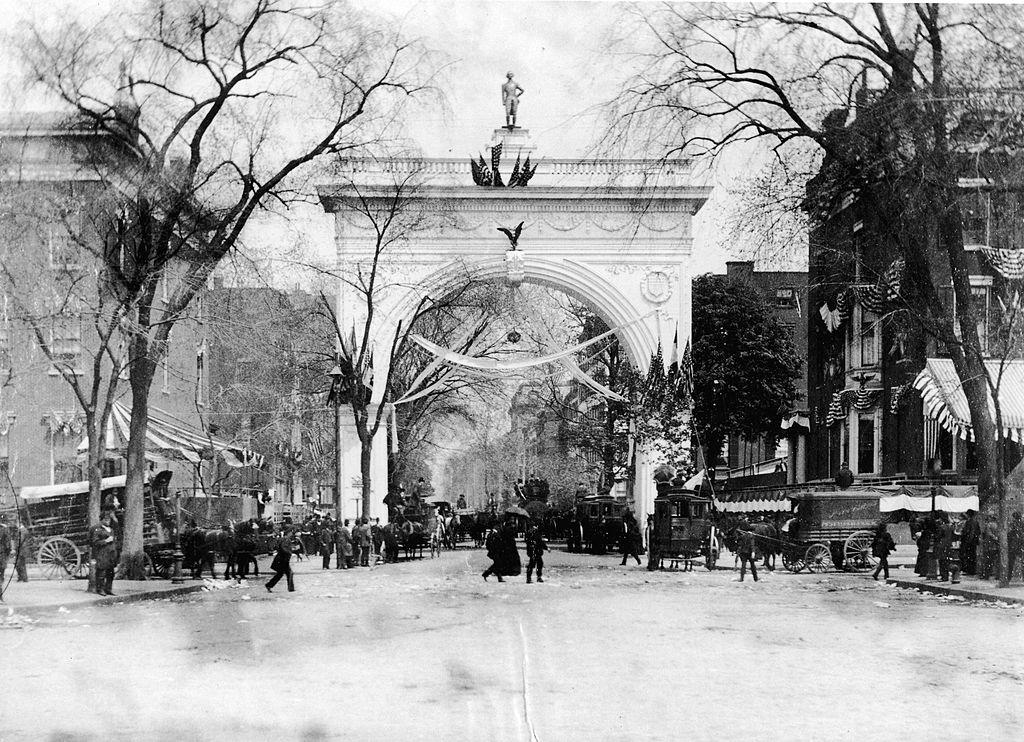 Article continues below advertisement
However, he wasn't always "fashionable," as he says to Bertha Russell. Stanford had to work his way up to fame. He learned architecture as an apprentice, and then went to Europe where he developed his "American Renaissance" style. But, Stanford fell as quickly as he rose.
Stanford White was the center of an underage sex scandal.
Although he married 22-year-old Bessie Springs Smith when he was 33-years-old, he famously had an "affair" with 16-year-old Evelyn Nesbit when he was in his 40s. Looking back, historians have confirmed that this was a non-consensual relationship in which Stanford groomed Evelyn from a young age, and even initially drugged her. Newspapers may have first described Stanford as "masterful," "intense," and "burly yet boyish," but he had dark secrets.
Article continues below advertisement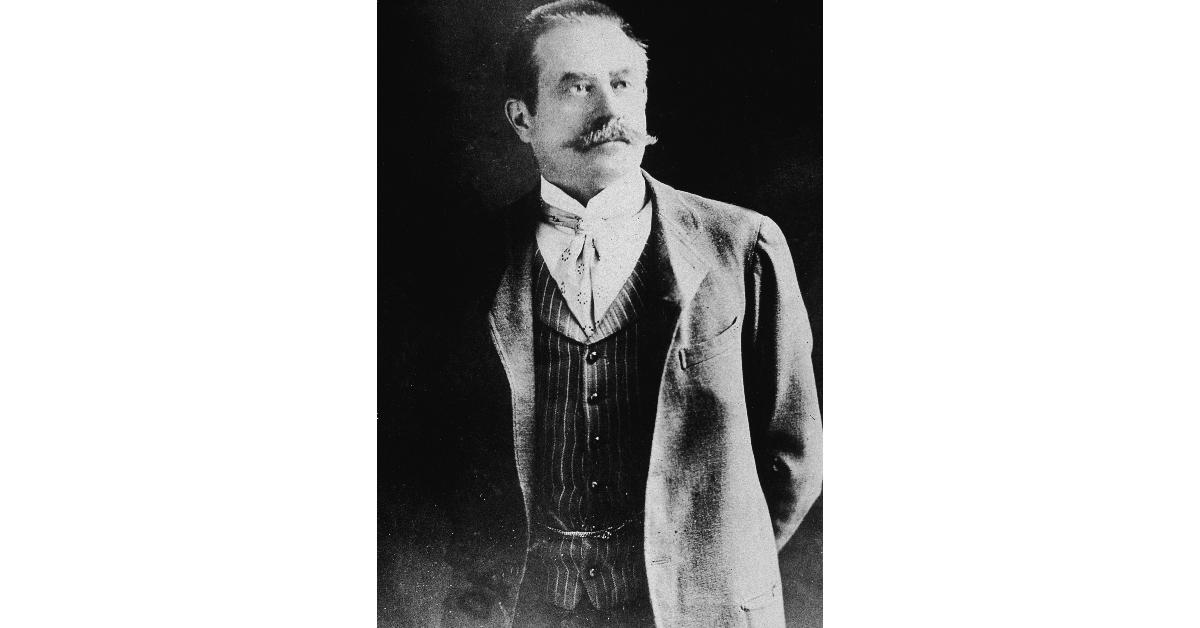 In his multi-story apartment, he had a room painted green with a red velvet swing used to lure and groom young girls. In 1906, Evelyn's husband, Harry Kendall Thaw, shot and murdered Stanford at the Madison Square Theatre in front of a large audience. Harry was considered mentally unstable at the time, but during his "Trial of the Century," details of Stanford's sexual activities became public knowledge.
Article continues below advertisement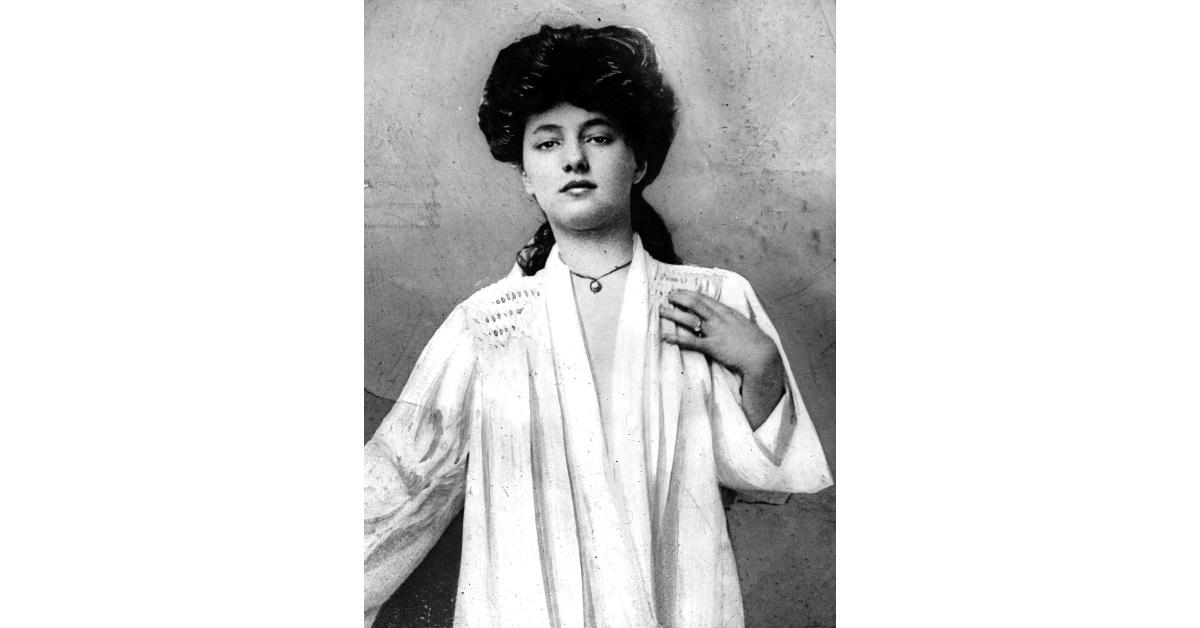 White family historian Suzannah Lessard wrote, "The process of seduction was a major feature of Stanford's obsession with sex, and it was an inexorable kind of seduction which moved into the lives of very young women, sometimes barely pubescent girls, in fragile social and financial situations — girls who would be unlikely to resist his power and his money and his considerable charm, who would feel that they had little choice but to let him take over their lives."
Article continues below advertisement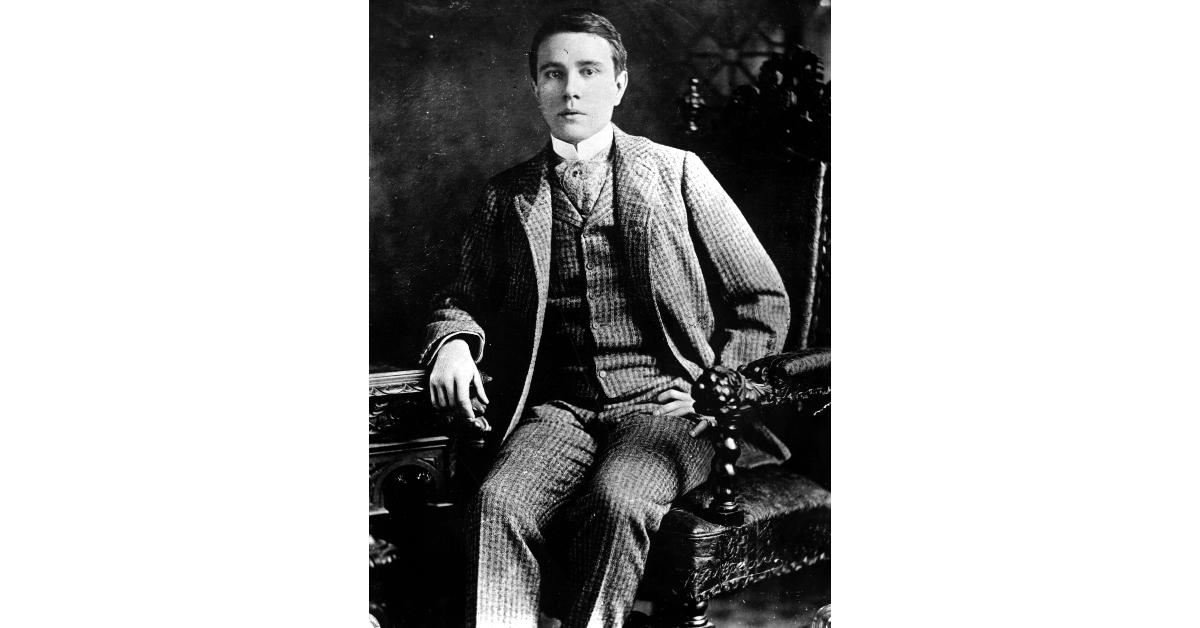 It came out that Stanford was a member of an underground sex circle that formed from the Union Club, in which they organized frequent orgies. Even Mark Twain, who wrote The Gilded Age novel that gave the period its name and knew Stanford personally, wrote in his Autobiography, "These facts have been well known in New York for many years, but they have never been openly proclaimed until now."
Article continues below advertisement
John Sanders portrays Stanford White in 'The Gilded Age.'
We don't yet know if Stanford's scandals will come out as part of the plot of The Gilded Age, but if we know anything about Julian Fellowes period pieces, it's that the scandals are always paramount. So it's likely that John Sanders will have a lot more to do as Stanford White in future episodes of The Gilded Age.
Some might recognize John from his role as Oliver Noonan in Succession or as Buzz Aldrin in the "Blue Moon" episode of American Horror Story. He's been playing one-off roles in different series since 2015, but now, playing Stanford in The Gilded Age is John Sanders' leap into playing a prestigious recurring role on TV. Luckily, he seems to be a much better man than Stanford White.
New episodes of The Gilded Age air every Monday at 9 p.m. EST on HBO.