Woman Ghosted by Date Discovers He Robbed Her House, It's More Common Than You'd Think
A TikToker shared a story of her neighbor who met a man on a dating site who left her at 2AM while she slept and then robbed her house.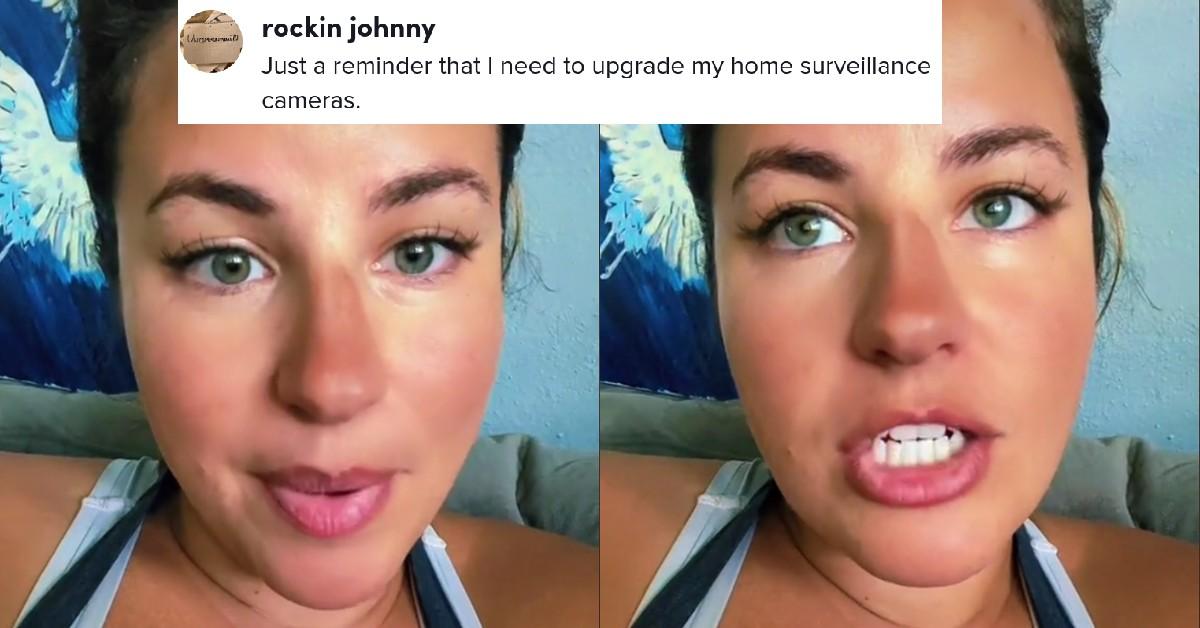 A TikToker who goes by Ja posted two viral clips that goes into some insane dating drama that her neighbor experienced where a guy who ghosted her ended up burglarizing her home.
Ja, who posts under the handle @youmeandthetea states that her neighbor matched with the man in question on a dating app and they spoke for a few months.
Article continues below advertisement
The two of them lived in different parts of Florida, and the man finally drove over to go and visit her and the two of them went out to eat at a restaurant. He was reportedly "super charming" as the TikToker says, and she speculated that the two of them probably stayed at a hotel, as her neighbor wasn't ready to invite him to her house just yet.
After that first night, however, the neighbor did decide to invite the guy over and they spent some time together. The neighbor has a lake and a boat and they spent their time together hanging out and drinking. "I think that maybe she just let her guard down. Maybe also she just got good vibes so she brings him home," Ja said.
Article continues below advertisement
In addition to the lake, the neighbor has access to a pool, which she and the man end up spending some time together at before going to bed.
When the neighbor woke up at 2 AM, she realized that her date isn't there with her and when she begins walking through her house looking for him, she sees that the front door is open.
Article continues below advertisement
She also sees that a diamond ring her departed mother gave her was taken off of her finger and luxury handbags from her closet along with other items from her daughter's room were missing as well.
Article continues below advertisement

Ja's neighbor told her the story and asked if she could use any of her home security camera footage to submit as part of a police report to find out just what happened. Unfortunately according to Ja, the clips she was able to get from her cameras weren't very detailed, and she doubts if they'll be able to aid in an investigation.
Article continues below advertisement

The man apparently gave Ja's neighbor a fake alias, however, the woman was able to find out that the guy lived in Arizona and his background sounds super sketchy.
Article continues below advertisement

"In Arizona, he has a rap sheet like a mile long of basically conning people. He's a straight-up con artist, and this is just like what he does. This is how he makes his living."
Article continues below advertisement

The TikToker also said the man hasn't been apprehended or found by authorities but says her neighbor is thinking about moving out of the neighborhood now that he knows where she lives.
Other users on the platform commented that they didn't think this was the first time this guy has done this to a potential date.
Article continues below advertisement

Others said that it was a "red flag" the man hailed from South Florida, while some asked her to supply pictures of the man so other folks could know to stay away from him.
"This was not his first time doing this would be my guess."
"SOUTH FLORIDA FIRST RED FLAG"
Article continues below advertisement

"He had to provide ID at hotel check in..."
"My God. Your friend is very trusting. No matter how good a time you have to sleep and be defenseless and your kid sleeping w a STRANGER"
Article continues below advertisement

"I pray she gets the ring back, it has sentimental value"
"who sleeps through all this when they have a stranger in the house"
"Not a shocker at all"