"Super Unsatisfying and Unsanitary!" — Woman Finds Fly Eggs on Her Church's Chicken Order
While indulging at her local Church's Chicken, one woman received an unexpected visit that warned others why it's better to cook at home.
Let's face it: Fast food will likely never go out of style. There will always be a surplus of busy people worldwide who prefer not to spend their days in front of a stove, and fast food is a convenient way to ensure those people get some food in their bellies during the day.
Article continues below advertisement
One fast-food spot, Church's Texas Chicken, has been a go-to choice for those craving comfort food at a remarkably affordable price. Unfortunately, after one woman indulged in crunchy chicken thighs, she received an unexpected meal add-on.
Keep reading for the full story!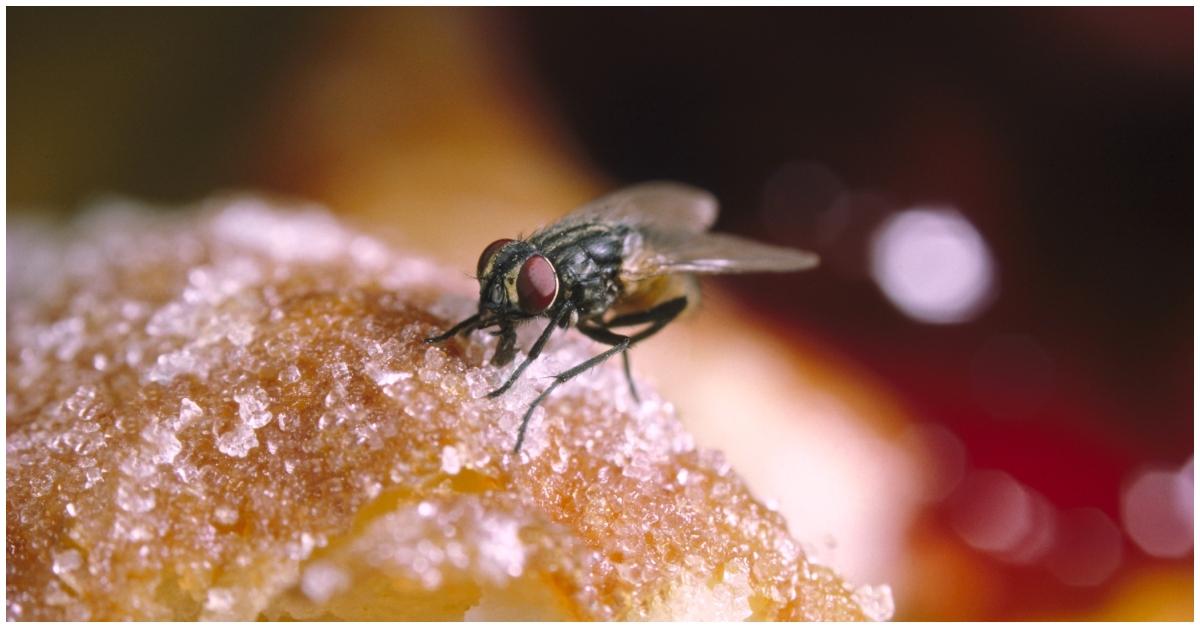 Article continues below advertisement
The words "forbidden salt" will never look quite the same again.
Although there's nothing like a homemade batch of fried chicken, we'd be lying if we said we've never enjoyed one or two pieces of Church's fried chicken. The fast food chain may lack a succinct drive-thru, but it makes up for it when it comes to the food.
From the crispy chicken pieces to the delectable sides like their honey butter biscuits, we appreciate many aspects of Church's! Despite our never having a problem with a Church's Texas Chicken order, one woman on TikTok believes the chain is undoubtedly flawed in the food safety department.
Article continues below advertisement
On July 8, 2023, the TikToker, who goes by @hiigh4laya, posted an 11-second video of her Church's order. She captioned the video with the words "Forbidden Salt." Let's just say those words will surely haunt us for the rest of our days!
Article continues below advertisement
Laya shared that she was in "disbelief" when she opened her box of chicken and saw a group of fly eggs "seasoned" across the chicken, much like salt does. While she called it salt, the eggs looked like uncooked rice sitting on a fully cooked (we hope) piece of golden brown chicken.
The TikToker continued calling Church's "ridiculous" for serving her the tainted dish as she showed her receipt to her audience. Laya also said the restaurant was "so unsanitary" and sounded distraught during the video. Her son was in distress as well as he cried in the background.
Article continues below advertisement
After seeing Laya's stomach-turning flubbed order, we couldn't help but relate to the little guy.
"Definitely super unsatisfying and unsanitary!!!!" Laya captioned the TikTok.
Article continues below advertisement
Underneath Laya's TikTok, multiple commenters admitted to now being fearful of their own local Church's and other fast food places. Many users agreed that the establishment's staff were wrong for serving her food that had anything on it, much less fly eggs.
Article continues below advertisement
Some users said they've experienced other food workers' negligence and have created methods to avoid getting any unwelcomed visitors in their drive-thru bags.
"Why I NEVER eat in the dark 😳," one commenter said.
"I take a flashlight and examine my food before I even touch it 😭," another shared.
Thankfully, Laya seemingly caught the fly eggs on her chicken before she ate it. And while she didn't provide an update, she's likely doing fine but probably cooking at home these days.