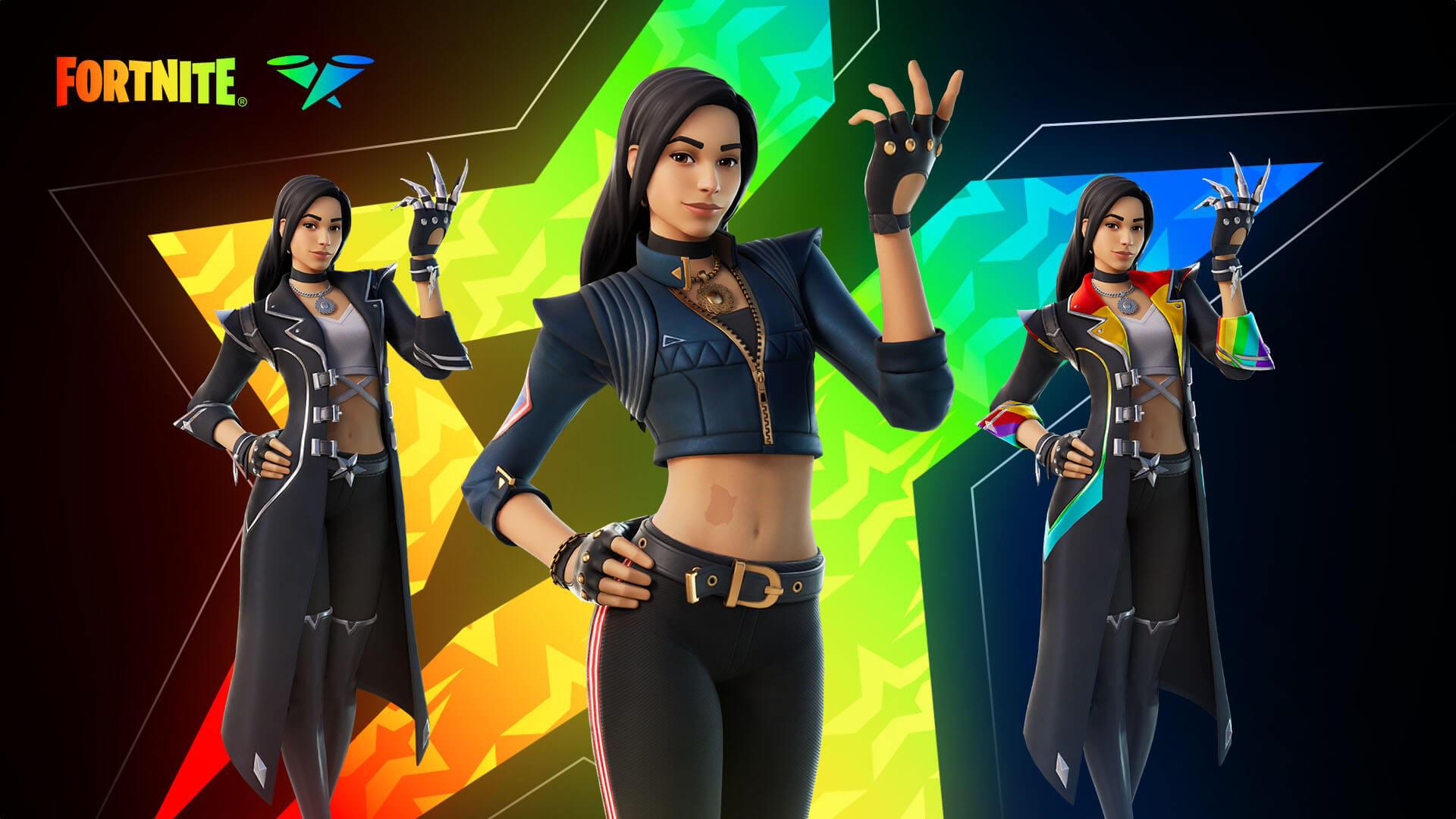 'Fortnite': Here's How to Get the Chica Outfit Bundle Early
With more than 2.2 million followers on Twitch, Fortnite streamer Chica is the newest community creator to get her own skin in the game. Starting on May 7, players will be able to get the items in Chica's Icon Series Set to celebrate the streamer while playing the game.
In this set, there are five different styles to Chica's outfit: Prismatic Streak Style, Royale Streak Style, Shades Style, and Hunter Mask Style in addition to the traditional style.
Article continues below advertisement
In addition to Chica's outfits, players can also get the Chica's Star Back Bling and the Aida's Edge Pickaxe (both of which also have a Royale Streak alt Style), as well as the Pollo Dance Emote.
All of these items celebrate the streamer while playing — but that's not all there is. In addition to these new items, the game is also hosting the one-day Chica Cup, giving you an opportunity to compete for some Chica-themed swag.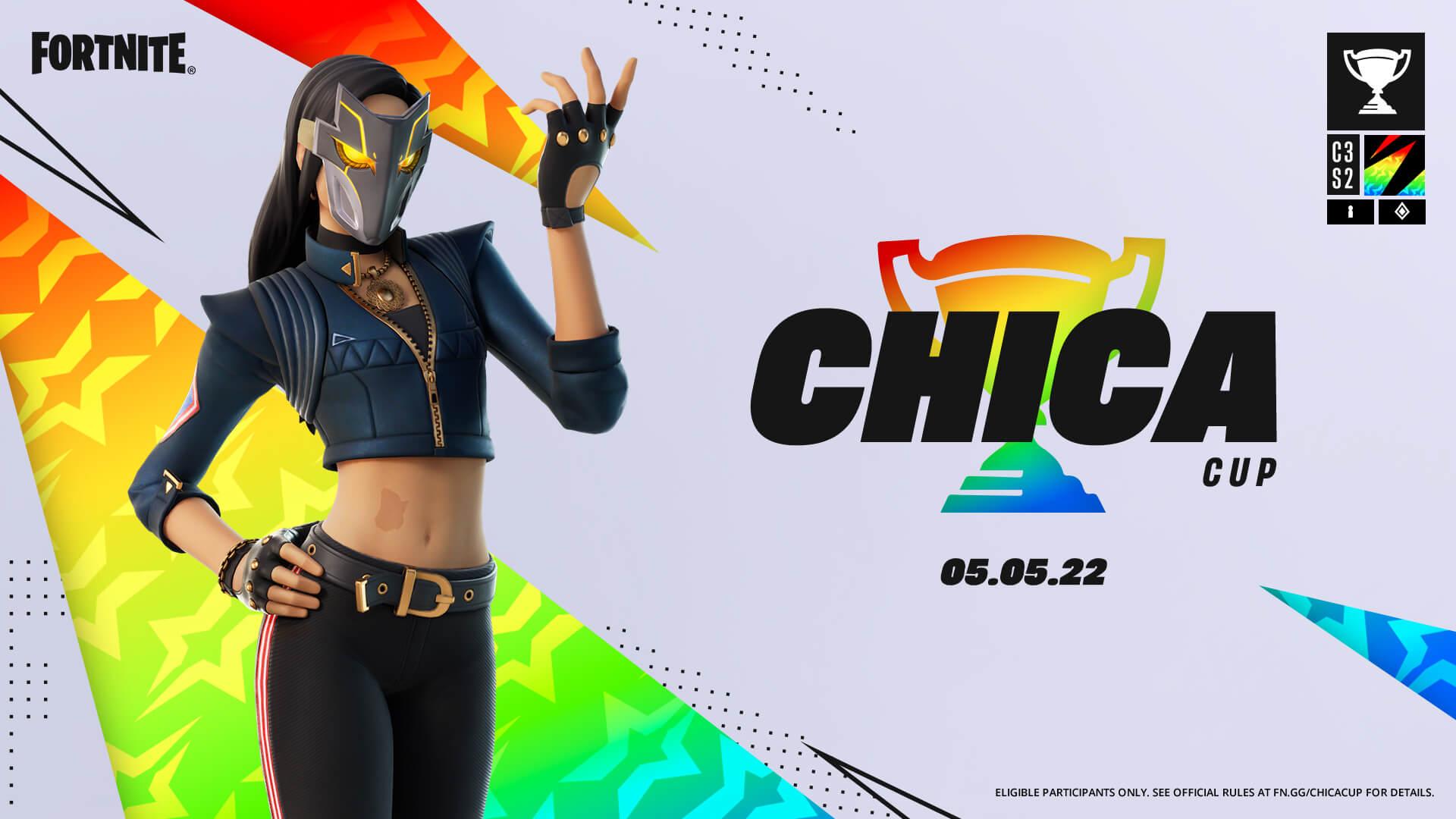 Article continues below advertisement
How to get the Chica skin early: Place high in the Chica Cup.
If you're not looking to wait until the items become available in the eShop on May 7, you can instead compete in the Chica Cup, which is being held on Thursday, May 5. Starting at about 1 p.m. EST, players can compete in Zero Build duos for a chance to win some of the items early. You and your partner will compete in 10 rounds within the span of three hours. Those who score the highest in their region will receive early access to the Chica Outfit and Chica's Star Back Bling.
What to know about the Chica Cup.
As stated above, you can only complete 10 rounds in the Chica Cup before you're cut off, and it has to be done within the three-hour timespan for your region. Depending on where you and your team member place at the end of the match, you'll receive a set number of points. Those with the most points at the end of the Chica Cup will receive the items early.
Article continues below advertisement
The point system for the Chica Cup is as follows:
Victory Royale: 25 points
2nd: 22 Points
3rd: 20 Points
4th: 18 Points
5th: 17 Points
6th: 16 Points
7th: 15 Points
8th: 14 Points
9th: 13 Points
10th: 12 Points
11th: 11 Points
12th: 10 Points
13th: 9 Points
14th: 8 Points
15th: 7 Points
16th: 6 Points
17th: 5 Points
18th - 19th: 4 Points
20th - 21st: 3 Points
22nd - 23rd: 2 Points
24th - 25th: 1 Point
Every opponent you eliminate will also automatically grant you one point.
Anyone who earns eight points in the Chica Cup will automatically receive the Chica Was Here Spray, which only means you need to compete in eight matches.
Unfortunately, you do have to be at least Level 50 to compete in the cup, so if you've been slacking this season, you won't be able to participate.
If you're a big fan of Chica, you can also watch any of the verified Fortnite streamers for one hour cumulatively on Twitch to receive the Pollito Spray (so long as your Epic and Twitch are linked).