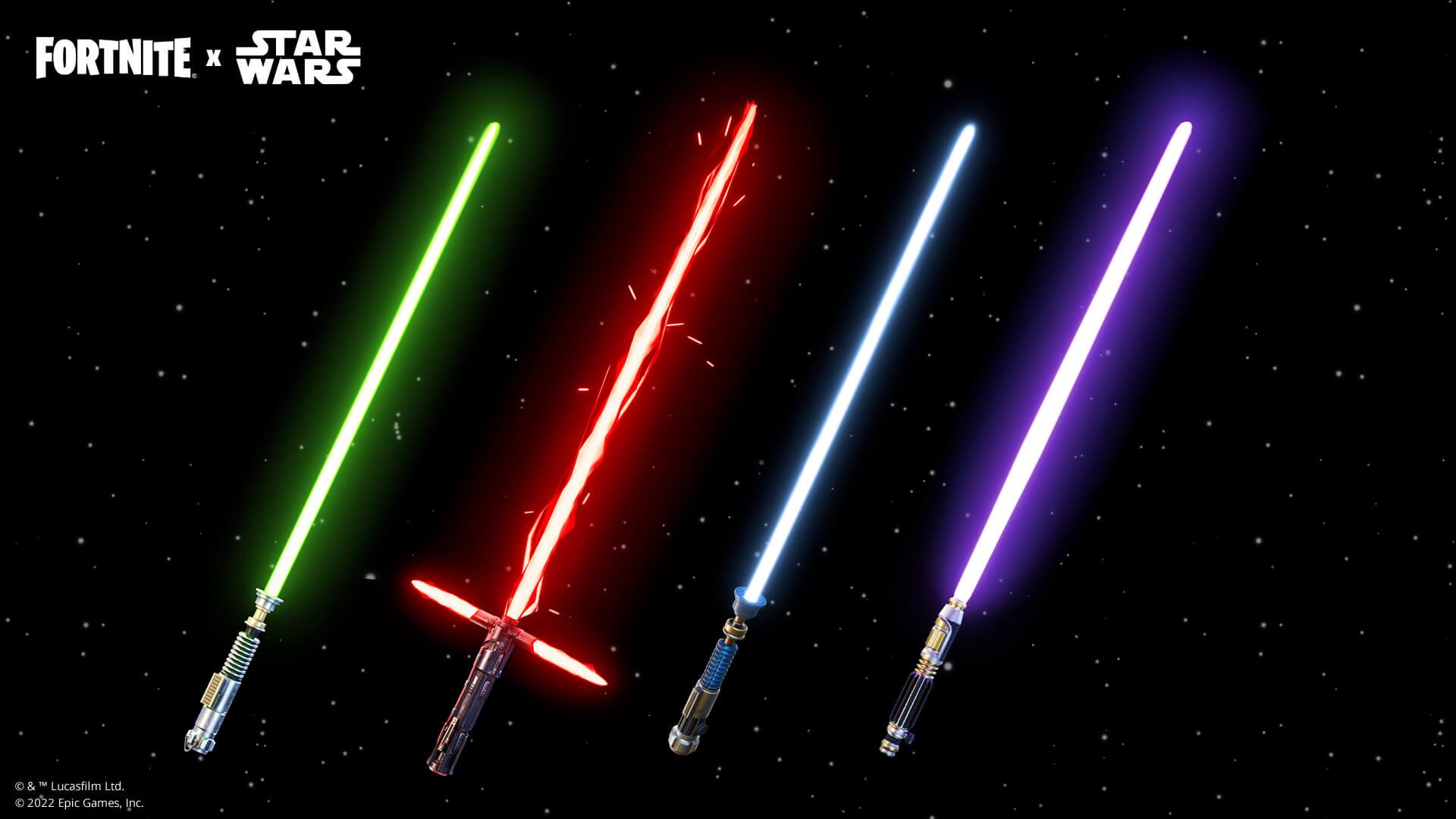 You'll Want to Grab All of These Lightsabers in 'Fortnite' Before They're Gone
May the 4th is just around the corner — and what better way to celebrate the Star Wars holiday than by wielding some lightsabers in your favorite game?
Fortnite is known for its infinite number of crossover events, where it brings big franchises and well-known celebrities to the popular battle royal. Of course, this includes Star Wars.
For two weeks, lightsabers will be available in the game to use in your matches — and here's where to find them.
Article continues below advertisement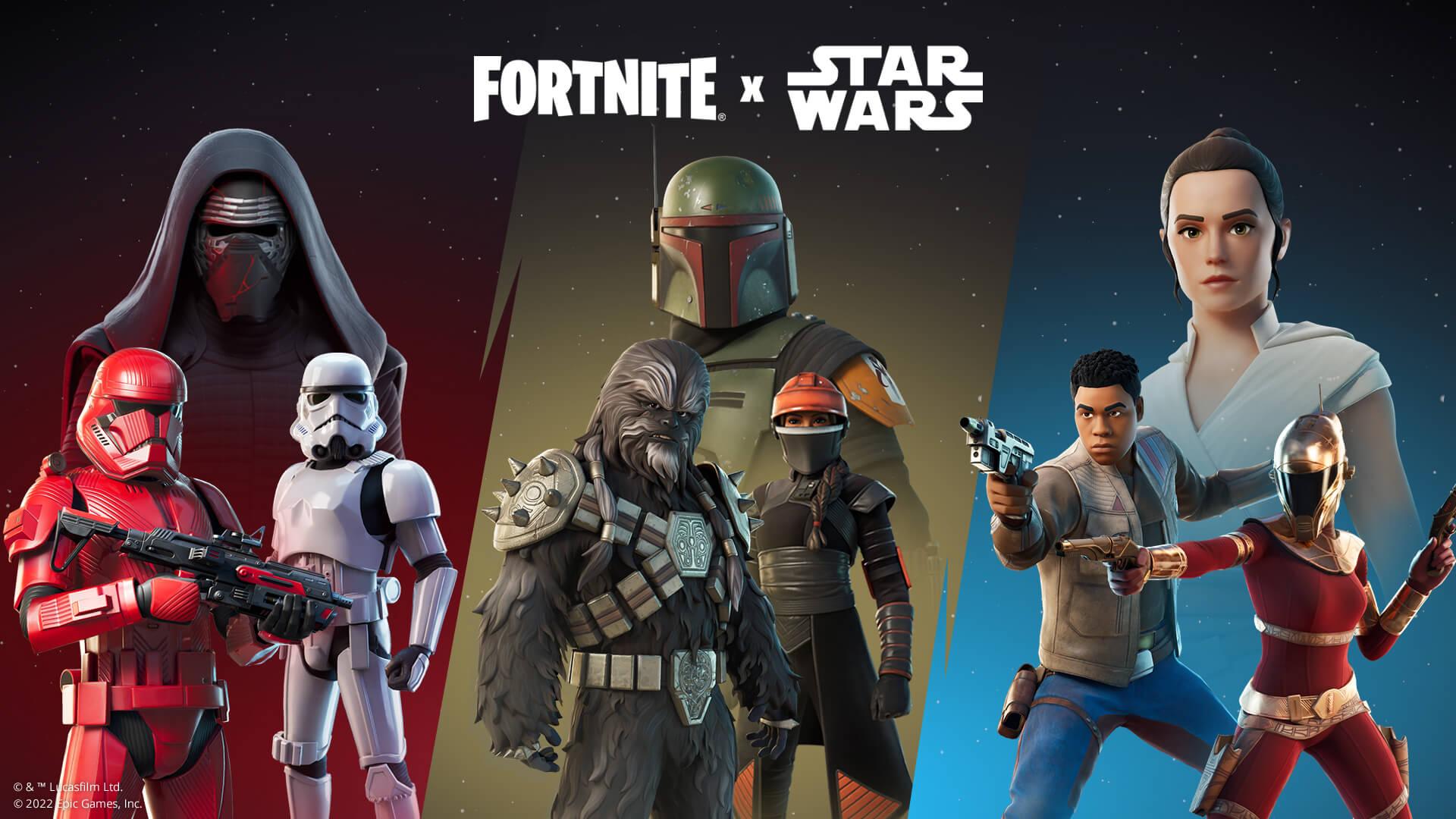 'Fortnite' lightsaber locations: where to find the lightsabers.
There are four different lightsabers that are available this time around, and if you want to collect them all, you'll have to grind to find them — especially since they're only available for a limited amount of time. Each lightsaber will, of course, take up one inventory slot for your weapons.
Players can get Luke Skywalker's green lightsaber, Kylo Ren's red lightsaber, Mace Windu's purple lightsaber, and Obi-Wan's blue lightsaber.
Article continues below advertisement
Thankfully, the lightsabers won't be too difficult to locate this time around. You should be able to find them in regular floor loot around the map, which is one of the more common loots available in a match. This means you can bypass other loots in favor of floor loot if you're determined to find the lightsabers.
Floor loots are often found in abundance near named points of interest, like the Tilted Towers or the Dusty Depot.
Article continues below advertisement
The lightsabers can easily be found, as they have a yellow glowing light around them, so act quickly when you see one.
The lightsabers function similarly to swords, and the weapons even allow for a decent melee combo if you time your triggers right.
Lightsabers also have a blocking function, which can reduce the damage from any shot coming at you head-on greatly. However, you'll still want to guard your sides heavily, as the lightsaber does little to protect you there.
Other 'Star Wars' items and outfits are also coming to 'Fortnite.'
In addition to the lightsabers, players can also complete their Stormtrooper training during the duration of the crossover. By completing your Stormtrooper training, you'll receive an Empire banner and the E-11 Blaster Rifle, which have been brought out of the vault for this event.
If you weren't able to get ahold of all of the Star Wars outfits the last time the franchise made its way to the game, then you'll have another chance during these couple of weeks.
The skins you can get include Rey, Finn, Imperial Stormtrooper, Boba Fett, Kylo Ren, and a Sith Trooper. This, unfortunately, excludes the Mandalorian skin that was included as part of the previous crossover event.
This is the first time some of these items have been available in Fortnite since the last Star Wars crossover event in 2019 — and it'll likely be another couple of years before you see them again. All of these items will be available in the game until 12 a.m. EST on May 17.