'Fortnite' Releases Previously Leaked Derby Dynamo Challenge Pack
'Fortnite' and Epic Games recently confirmed the Derby Dynamo challenge pack has been released on the store. Here's what's included.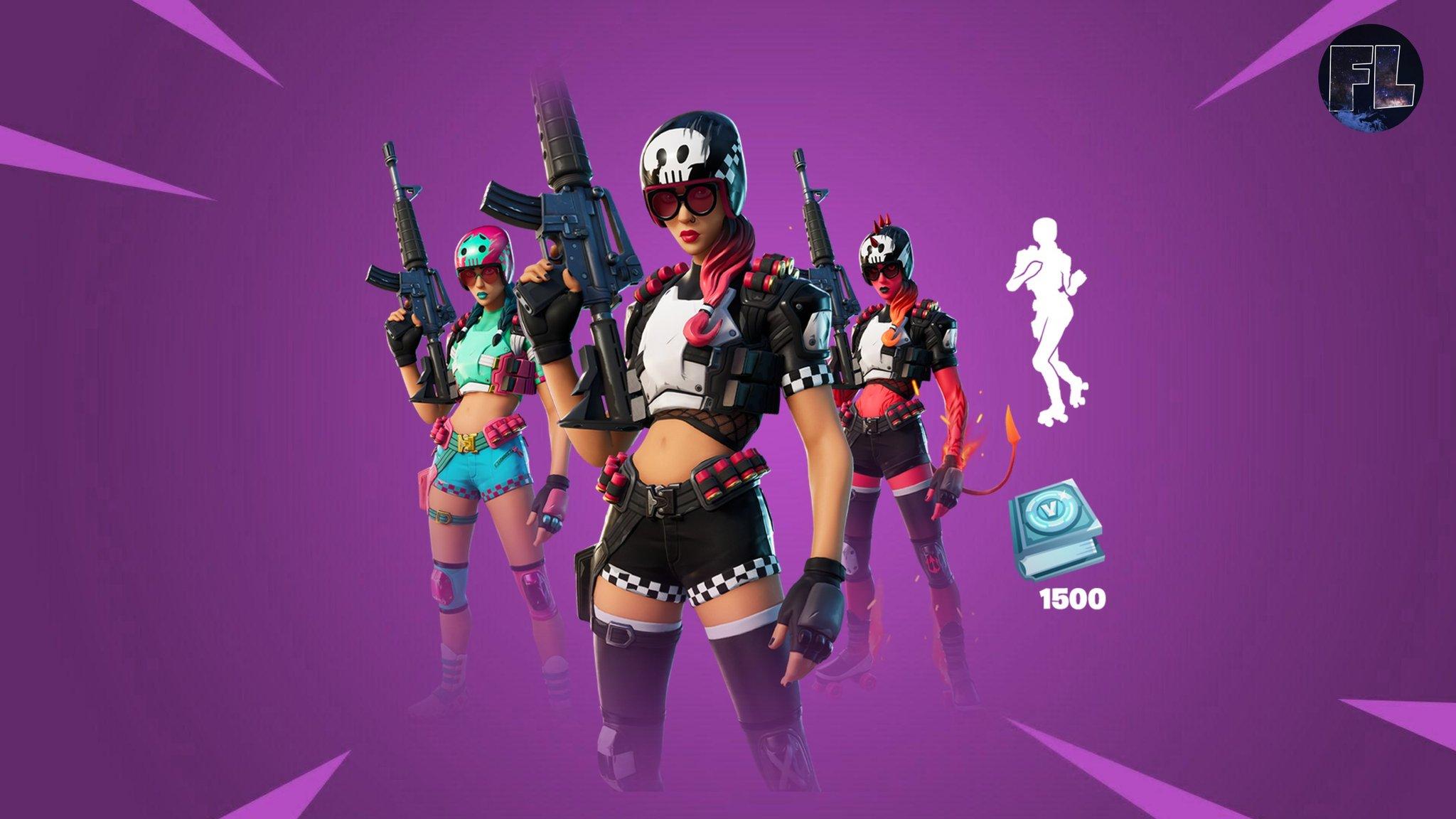 Since the Derby Dynamo Fortnite pack was leaked online, die-hard fans have been patiently awaiting the confirmation of the new skin and emote pack. But this new pack isn't just a skin pack. The Derby Dynamo challenge pack comes with new challenges for players to try their hands at, giving them more opportunities to earn V-Bucks.
The pack, which was confirmed by Fortnite and its developers on Aug. 19, will feature a new skin, a new emote, and up to 30 challenges to complete.
Article continues below advertisement
Fortnite is known for offering new and creative skins to customize your character, and countless challenges to complete, depending on your preferred gameplay, and the Derby Dynamo pack is no exception. Here's everything you need to know about the new challenge pack.
Article continues below advertisement
What's in the Derby Dynamo pack?
The official Fortnite Twitter account confirmed the pack would be coming to the Fortnite store soon and gave players a sneak peek at what they could expect from the pack.
For only $14.99, players can purchase this skins and challenges pack, which includes skins and an emote inspired by the recent roller-skating trend. Skate your way to victory while showing off your new Derby Dynamo skin, which comes with three variations.
Players who enable this skin will also be able to use the Freewheelin' emote, which can only be used while wearing the skin. The emote will not be able to be purchased separately, so anyone looking to snag this fun emote (featuring moves that are literally on fire), you'll want to purchase the Derby Dynamo pack.
The official Fortnite account tweeted a look at the new emote in action, and the skins are just as colorful and exciting as you would expect from a new pack.
Article continues below advertisement
"Good vibes, chill beats, and smooth moves inspired by artistic roller skaters everywhere like @anaocto," the Fortnite account tweeted. "Start off on a roll with the Derby Dynamo Challenge Pack and complete Quick Challenges to unlock 1,500 V-Bucks!"
The new pack is now available in the Fortnite online store, but it'll only be available for a limited time. According to some Fortnite leak accounts, the pack will likely leave the store as soon as Sept. 1.
Article continues below advertisement
How to complete the challenges in the Derby Dynamo pack.
To find the challenges that come with the Derby Dynamo pack, you'll locate them under the Quick Challenges menu. In total, the pack comes with 30 different quick challenges you can complete to earn a total of 1,500 V-Bucks. These challenges can include a variety of different tasks, but ultimately shouldn't take too long to complete.
You earn V-Bucks depending on the number of Quick Challenges you complete. Players earn:
100 V-Bucks for completing six Quick Challenges
200 V-Bucks for completing 12 Quick Challenges
300 V-Bucks for completing 18 Quick Challenges
400 V-Bucks for completing 24 Quick Challenges
500 V-Bucks for completing 30 Quick Challenges
In total, completing all of the Quick Challenges that come with this new pack will be worth it for the players.