The 'Fortnite' NBA Crossover Event Isn't Over Yet — How to Earn More XP
'Fortnite' is partnering with the NBA to bring you new outfits inspired by all of the teams and limited-time Team Battles to win V-Bucks.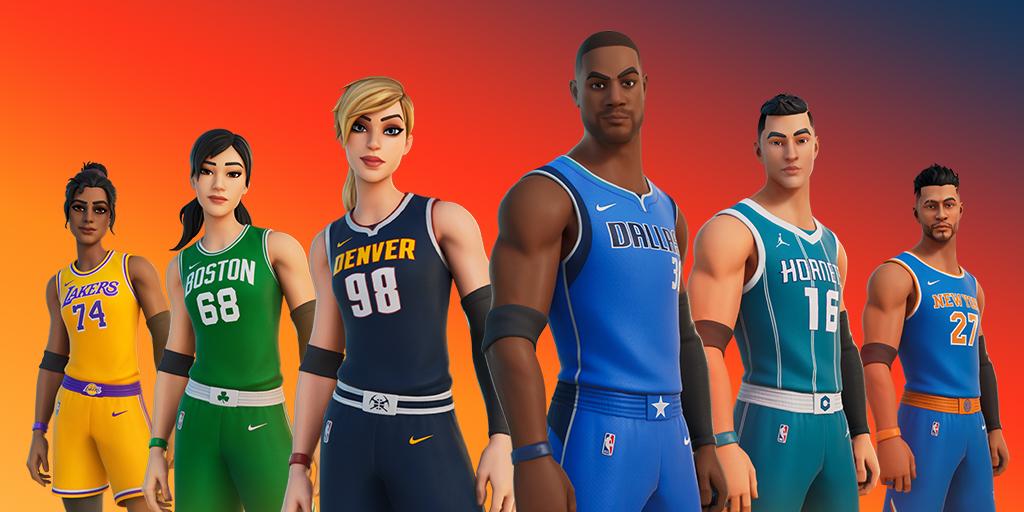 Popular battle-royale game Fortnite still boasts one of the largest and most active fan bases of any game on the market right now, even with the mobile app still being unavailable on the Apple app store.
Recently, the game has been adding everything from dinosaurs to cars to gameplay, offering new and creative ways for players to earn points and win matches.
Article continues below advertisement
Now, the game has partnered with the NBA to bring your favorite basketball teams to the title. This partnership is only going on for a short while, meaning players have a limited about of time to participate in the related challenges and collect new outfits.
With this partnership comes the introduction of NBA Team Battles and an NBA Creative Hub, offering opportunities for players to earn V-Bucks and a ton of XP.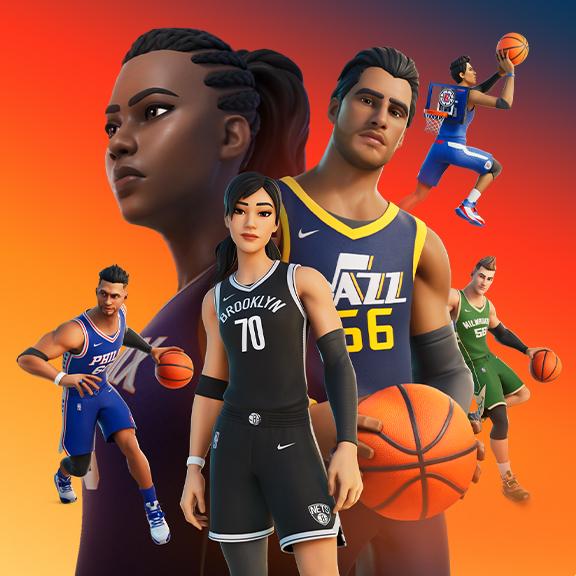 Article continues below advertisement
What are the NBA Team Battles in 'Fortnite'?
The NBA Team Battles in Fortnite is a limited-time event where you can support your favorite team in achieving Fortnite victory. From May 19 to May 23, players can choose which of the NBA teams they want to support and sign up online or in-game to participate.
Once you've chosen which team you want to support, you then complete the corresponding challenge tasks in Fortnite for your team.
Every challenge and task you complete earns you (and your team) points in-game. The top three highest-scoring teams will take home a prize of V-Bucks.
All of the members of the third-place team receive 100 V-Bucks. The second-place team members get 300 V-Bucks, and the members for the team with the most points will with 500 V-Bucks and a commemorative NBA Championship Trophy Back Bling.
Article continues below advertisement
Of course, even if your team doesn't win one of the top three prizes, you'll still be able to win some NBA-themed swag along the way. Completing three of the five challenge tasks will win you a Fortnite spray while completing all five will win you a Fortnite banner.
This is a great way for sports fans to show dedication to their favorite NBA team in-game and have a chance to win some V-Bucks along the way.
Article continues below advertisement
Here's how to visit the NBA Creative Hub.
The second half of the crossover event in collaboration with the NBA features new quests in the NBA Welcome Hub. Visiting this welcome hub is one of the new challenges to complete for this portion of the event, and visiting the Fortnite NBA Creative Hub automatically awards players 50,000 XP.
For more XP, players can play a match of Court Crashers and collect coins in Court Crashers for 50,000 XP apiece. Completing all of "The Crossover" challenges will also award the players more XP.
To access the NBC Creative Hub, players only need to go to Creative Mode.
Some players have had issues accessing the NBA Creative Hub since it went live on May 25, and the official Fortnite status Twitter account confirmed it was looking into the issue. While it seems to be working for some, if you have issues, it's possible the developers are still working out some snags.
Article continues below advertisement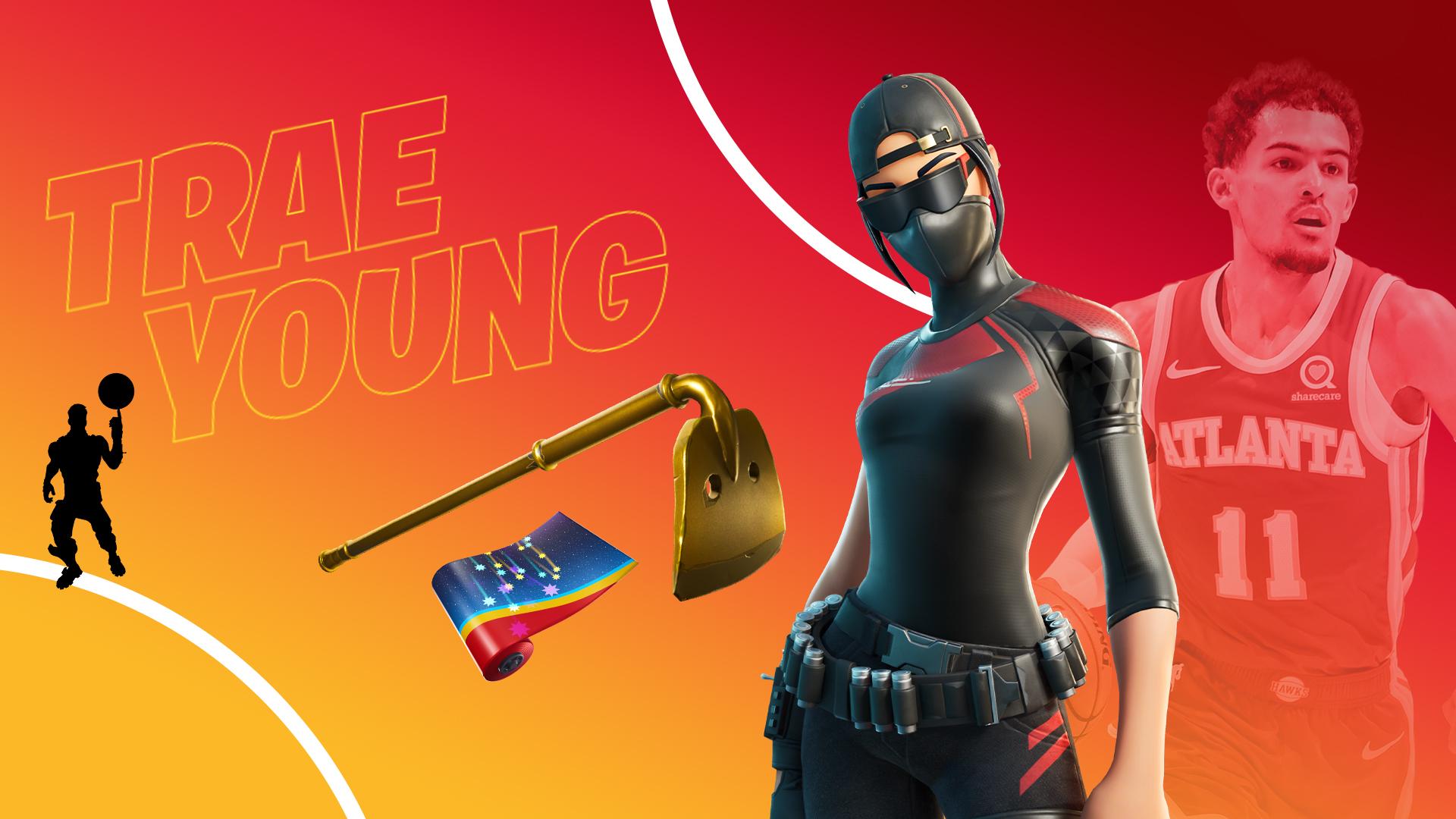 Players can also collect jerseys from their favorite NBA teams.
As part of the partnership, Epic Games is bringing uniforms and other basketball swag to the game, offering players the option to don the jersey of any of the NBA's 30 teams.
This is similar to when the game partnered with the NFL and offered outfits that matched the uniforms of all 32 football teams. This is only the second time that the company has partnered with a U.S. league, though it's also previously offered emotes and outfits for 23 different global soccer teams.
In addition to these new outfits, NBA players Donovan Mitchell (Utah Jazz) and Trae Young (Atlanta Hawks) have also hand-picked some bundles of their favorite items for players to purchase in the shop. These "Locker Bundles" feature items these athletes like to wear while playing Fortnite themselves.
Donovan's bundle includes a shark-inspired outfit and a pickaxe, while Trae's features a Scarlet Commander Outfit and a Gold Digger Pickaxe.