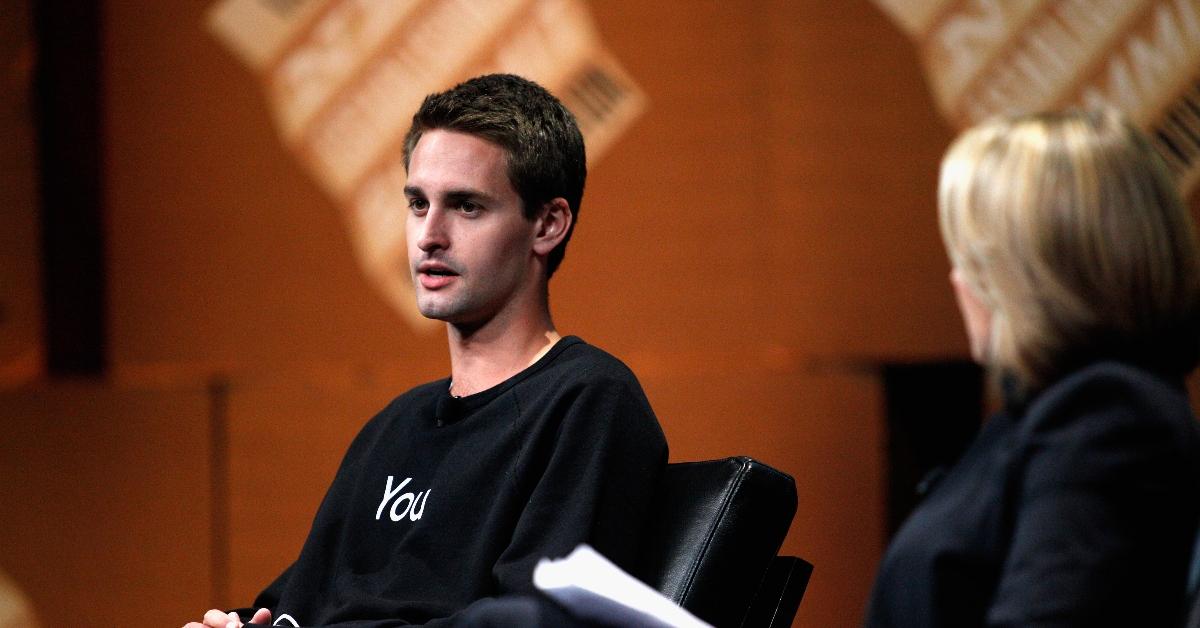 'Frat Boy Genius' Offers a Shady Take on Snapchat CEO Evan Spiegel's Life Story
Is 'Frat Boy Genius' based on a true story? The Quibi series offers a fictive retelling of Snapchat founder Evan Spiegel's rapid rise to success.
Quibi's Frat Boy Genius revolves around Snapchat founder Evan Spiegel, a twenty-something entrepreneur unafraid to exploit his peers just to turn a unique idea into a million-dollar business.
Article continues below advertisement
A dark-humored satire about greed, deceitfulness, and a drug habit that gets ever so slightly out of hand, the forthcoming series is already hailed as one of the biggest and best things to happen in Hollywood this year.
Many fans would like to know: is it based on a true story?
'Frat Boy Genius' is a loose adaptation of a true story.
At the focal point of the show is Evan Spiegel, a young and ambitious man willing to sacrifice his nearest and dearest just to make real money with his latest and most promising business idea. Each 10-minute-long episode is told through the perspective of Lily, a fellow Stanford University graduate enraged by Evan's audacity.
According to the synopsis, the young programmer shared one of her latest ideas with him, which he copied without hesitation.
Article continues below advertisement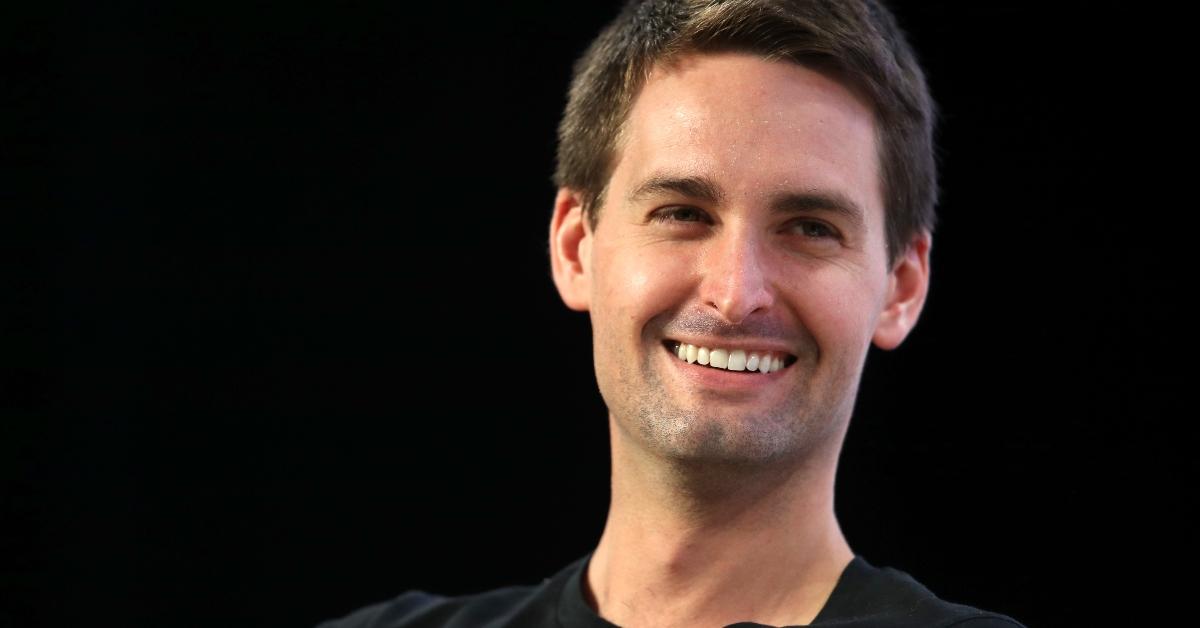 The script is drenched in dark, nihilistic humor. Instead of the treatment viewers came to appreciate movies like The Social Network for, it offers an unforgiving interpretation of actual events taking place in Evan's life.
Article continues below advertisement
Striking the right balance between fiction and reality, Frat Boy Genius charts Evan's career milestones. As such, it offers insight into how he became friends with Michael Lynton, the CEO of Sony Entertainment. What's more, the show also addresses co-founder Reggie Brown's mysterious departure from the tech firm.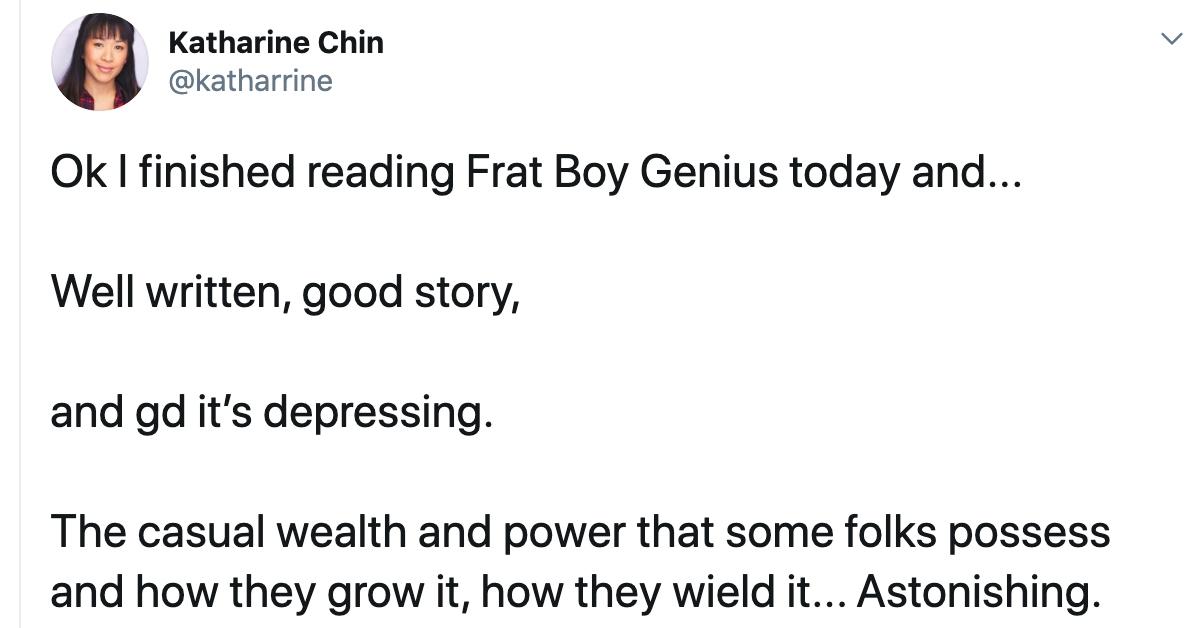 Article continues below advertisement
The characters might be based on real people. However, the script doesn't adhere to a documentarian approach, offering blatantly exaggerated caricatures of stereotypical entrepreneurs instead.
'Frat Boy Genius' offers a fictive take on Evan Spiegel's life story.
As The Hollywood Reporter reveals, Elissa Karasik's original script involves a retrospective scene where Evan's desperate parents try to cheer him up with a fancy sports car and an in-home movie theater. Another scene shows him during his university years, completely inebriated, passed out on his bed, and covered in his own urine.
Article continues below advertisement
As the outlet reveals, the script also addresses Evan's dating life, capturing how he broke up with his former girlfriend, Taylor Swift. This is another element that's based on reality, as the two were actually dating in early 2014.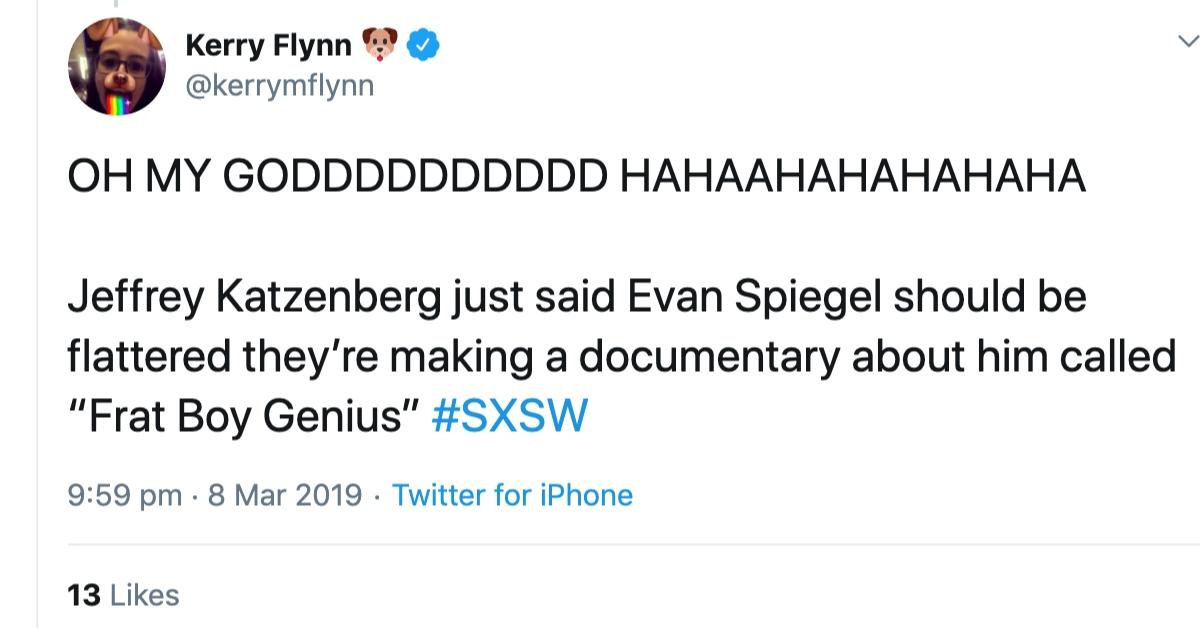 Article continues below advertisement
The script depicts the fleeting romance with a good deal of humor, indicating that Evan broke up with his celebrity girlfriend with a series of strategically-composed, absolutely lethal text messages.
"Want to be straight with you, I don't have time for a relationship rn :(."
"Feel free to write a song," goes the fictive version of the breakup texts.
Hailed as one of the most promising scripts to be written by a relatively inexperienced scriptwriter, Frat Boy Genius came first on The Black List 2018 awards. The competition assesses the best scripts that landed on studio producers' desks each year
Frat Boy Genius will be available on Quibi in April 2020.