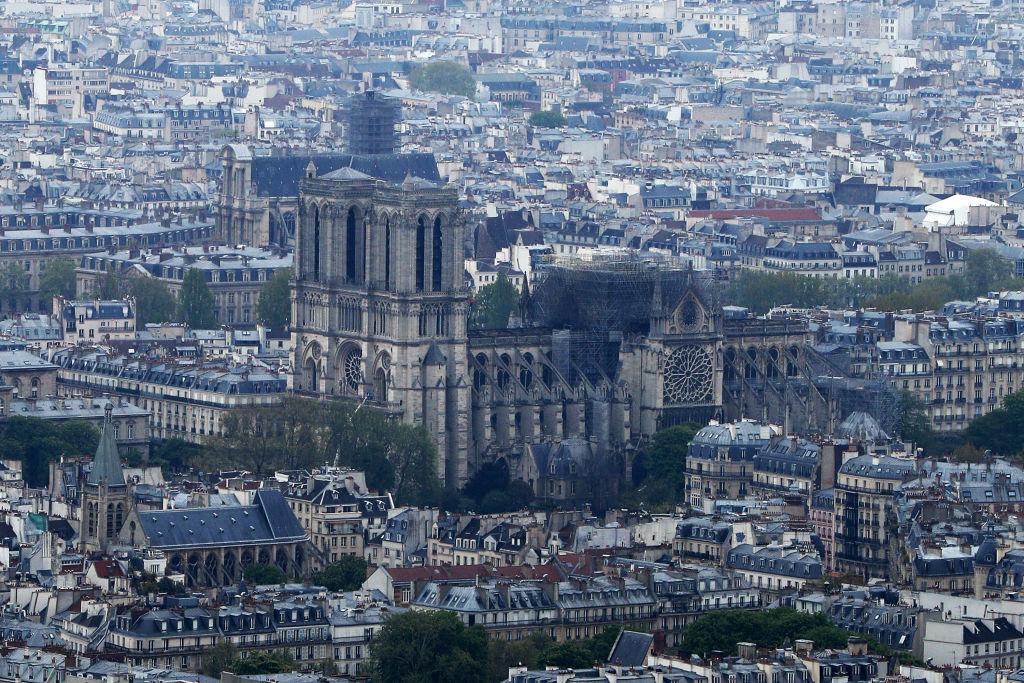 France's Billionaires Haven't Paid Any of the Money They Promised to Help Rebuild Notre Dame
Following the tragic fire that devastated part of Notre Dame in April of this year, donations to rebuild the national monument poured in. You probably remember the links and posts that were shared all over social media. The cathedral means so much to so many, and so people from all over the world jumped at the chance to contribute to its repair.
Article continues below advertisement
The only people who didn't donate? France's wealthiest set. According to Bloomberg News, who consulted church and business officials, "the billionaire French donors who publicly proclaimed they would give hundreds of millions to rebuild Notre Dame have not yet paid a penny toward the restoration of the French national monument."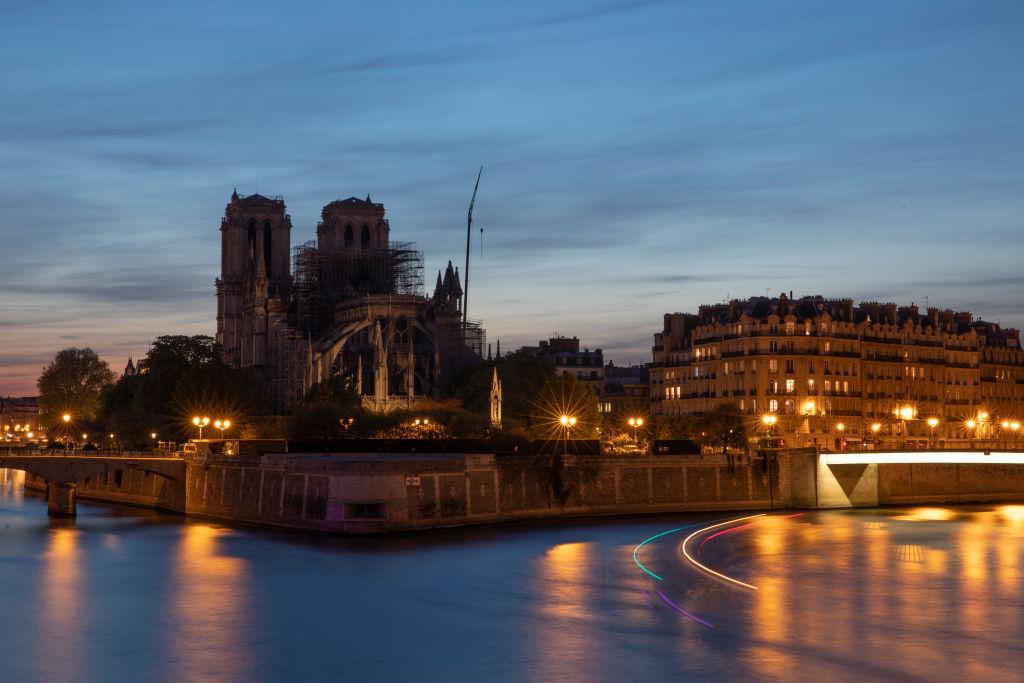 Article continues below advertisement
Most of the donations have been coming from French and American individuals, which, on one hand is nice. It's great to see so many people moved enough to donate, to put actual money where their Instagram posts are. On the other hand, it's extremely disheartening that the people who are most equipped to help, and indeed publicly said they would, simply haven't stepped up.
"The big donors haven't paid. Not a cent," said Andre Finot, senior press official at Notre Dame. "They want to know what exactly their money is being spent on and if they agree to it before they hand it over, and not just to pay employees.' salaries."
I understand wanting to know what your money is being spent on if you are donating a sizable sum, but why shouldn't it go to pay the people who are working to repair the cathedral? That I just don't understand.
Article continues below advertisement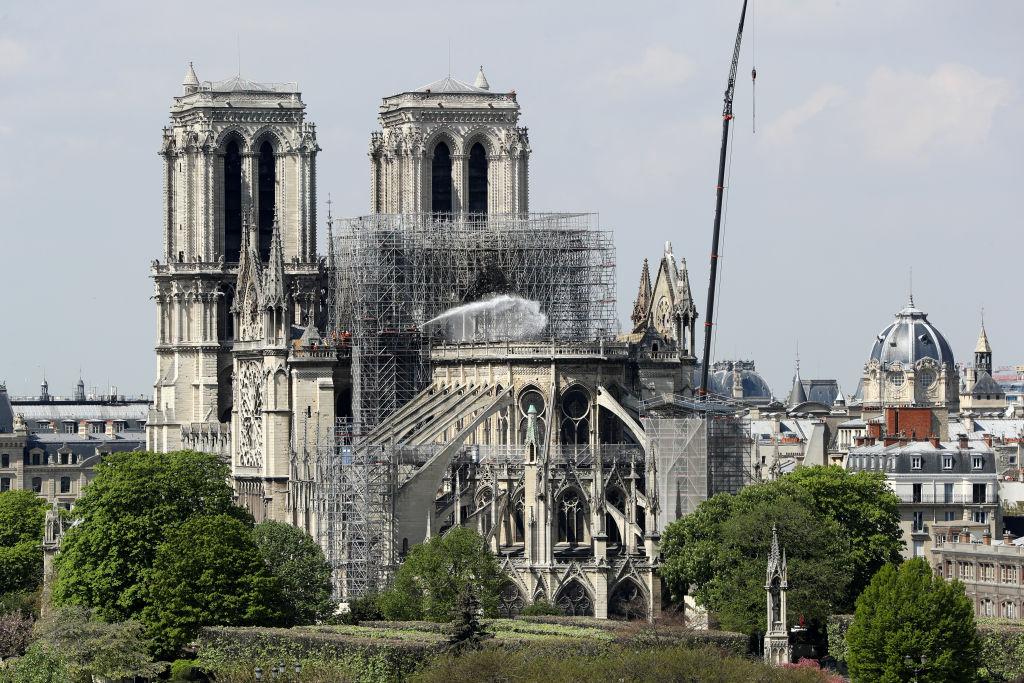 The church was promised nearly $1 billion by some of France's most powerful families and companies, who, Bloomberg writes, "sought to outbid each other, in the hours and days after the inferno." It seems the talks of donations were all about appearances for these wealthy people, who haven't actually donated anything yet.
Article continues below advertisement
"Francois Pinault of Artemis, the parent company of Kering that owns Gucci and Saint Laurent, promised 100 million euros ($112 million)," according to Bloomberg, "while Patrick Pouyanne, CEO of French energy company Total, said his firm would match that figure. Bernard Arnault, CEO of luxury giant LVMH, which owns Louis Vuitton and Dior, pledged 200 million euros ($224 million), as did the Bettencourt Schueller Foundation of the L'Oréal fortune."
That's a lot of money. And yet, the church has seen none of it so far. These donors are apparently waiting to see how reconstruction plans progress and fighting with each other over contracts, presumably about who will get to claim they donated money for which section of the rebuild.
Article continues below advertisement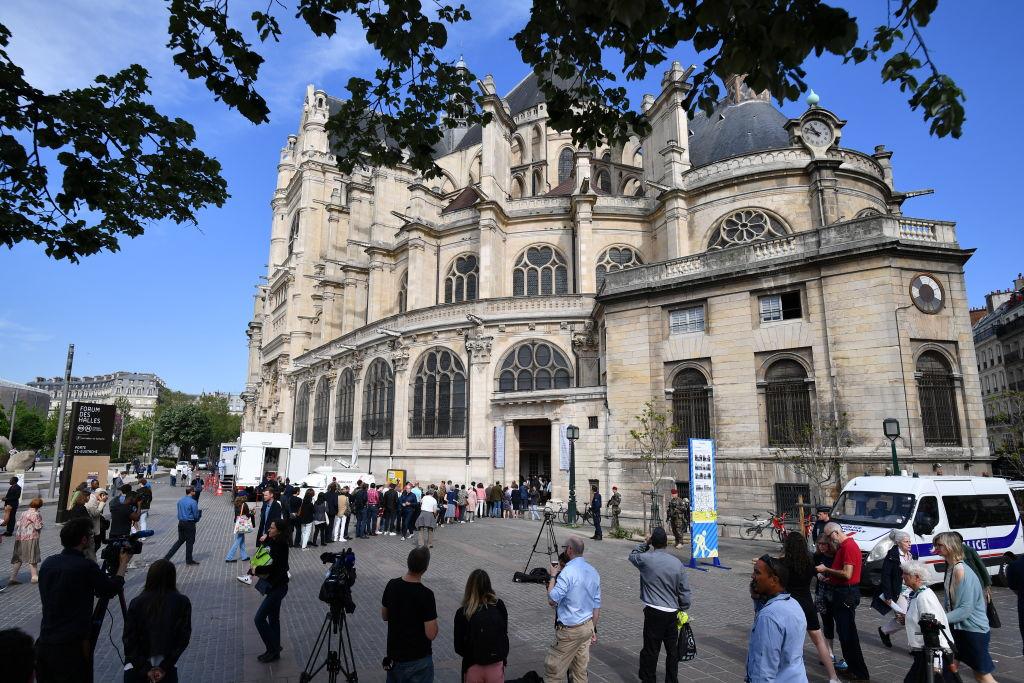 In the meantime, "work has been continuing around the clock for weeks," and a portion of the money funding that work has come from charity foundations, which have been raking in donations from normal, everyday people all over the world. And it seems that a good chunk of those donations are coming from the U.S.
Article continues below advertisement
Michel Picaud of The Friends of Notre Dame de Paris, a charity organization founded in 2017, "estimates that 90 percent of the donations it has received have come from American donors." "Americans are very generous toward Notre Dame," he told Bloomberg. "Six out of our 11 board members are residents in the U.S."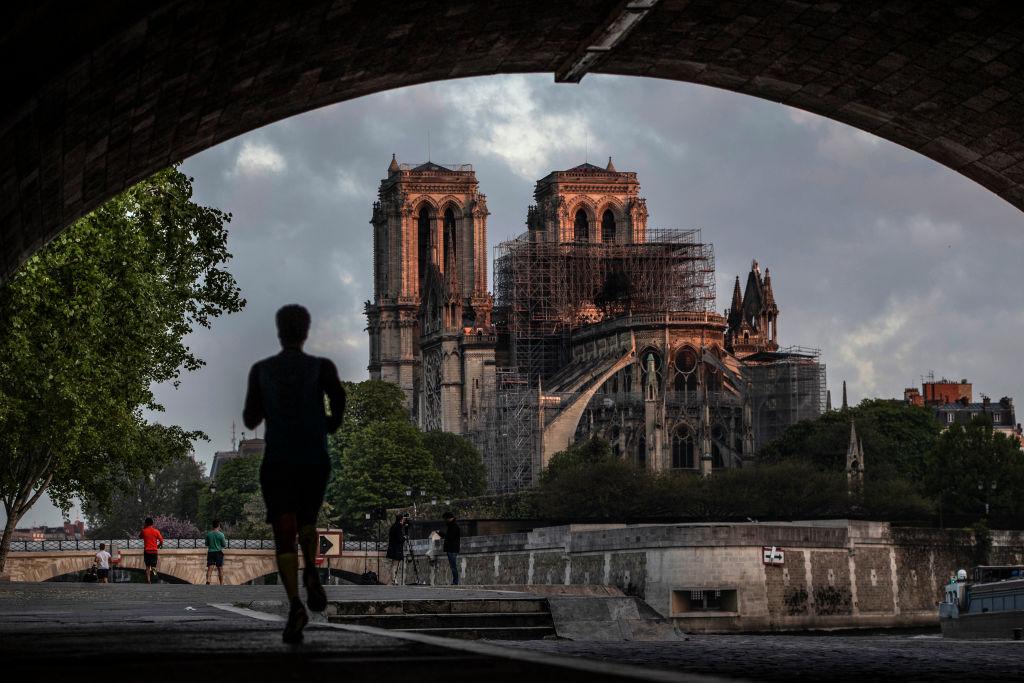 Article continues below advertisement
French donors and the French state have also contributed a great deal of money that will go toward the reconstruction of Notre Dame. And that's extremely important, because there is so much work to do.
There were an estimated 300 tons of lead that melted or were otherwise released into the atmosphere during the fire. High levels of lead have now been found in the soil and nearby buildings on the island where the church is located. Up to 150 workers have been tirelessly cleaning toxic lead dust from the cathedral to restore not just the church but the entire surrounding environment to its clean, original state.
There's so much more cleaning to do before the church can even think about starting to actually rebuild. French president Emmanuel Macron estimates the work should be done within five years, but many French architects call that timeframe "overly ambitious."
It seems billionaires and giant companies simply don't want to fund the cleanup; they want their money to go toward the actual reconstruction, "toward long-lasting immortalizing structures and not on the ephemeral but equally vital tasks of cleaning and securing a site that poses real health risks for Parisians."