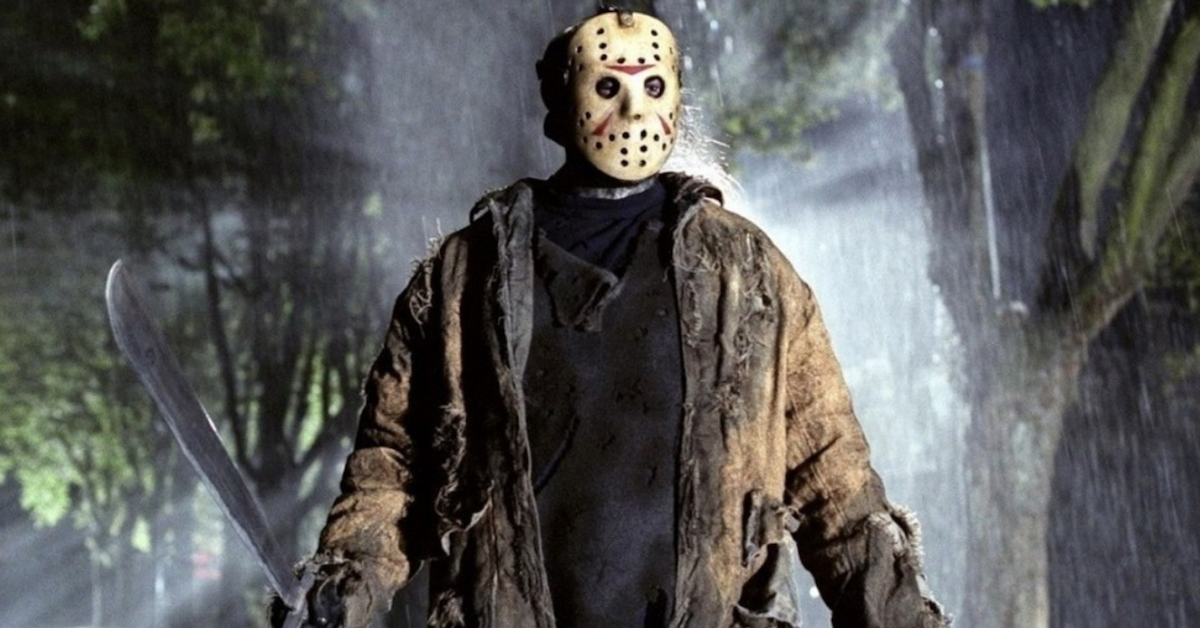 This Is a Record-Breaking Friday the 13th That Won't Happen Again for Many Years
Happy Friday the 13th, y'all! Ready to get spooky? It's finally September, which means that fall is imminent, which means it is almost officially the best time of the year! Personally, I think that fall is by far the best season. There is no contest. Fall is on top, then the other three are miles below. With summer at the very bottom, of course.
Article continues below advertisement
Fall has the best holidays (Halloween and Thanksgiving?!?! What are we, royalty?), the best weather, the best food, the best clothes... It simply can't be beat. But before we officially kick off fall on September 23, we have to get through this spookiest of spooky days... Friday the 13th!
Article continues below advertisement
Friday the 13th has historically been associated with bad luck. You don't want to see a black cat cross your path on Friday the 13th, and you definitely don't want to walk under a ladder. But Friday the 13th happens at least once every year and up to three times. So we've all lived through some very boring, uneventful Friday the 13ths.
So, why is this Friday the 13th, September 13, 2019, or 9-13-19, different from all other Friday the 13ths? Well, for starters, in the United States, where we write dates mm/dd/yy, it's a palindrome week. Every date this week, from 9-10-19 to 9-19-19, can be read the same backward as it can forward.
Article continues below advertisement
Today, 9-13-19, reads the same front to back as it does back to front. The fact that it's also a Friday the 13th is just an added level of sPooOoOoOkYyYYyyyy! Palindrome weeks have happened every year since 2011, but this will be the last one until 2021. So relish it while you can.
Article continues below advertisement
But we're not done yet. Tonight will also be a full moon, a phase also associated with Halloween creatures of the dark. It's when werewolves make themselves known and vampires come out to play and witches fly across the sky on broomsticks.
Article continues below advertisement
It is also very rare for a full moon to occur on a Friday the 13th. According to the National Weather Service in Cleveland, Ohio, a Friday the 13th Full Moon hasn't happened for 19 years, since October 13, 2000, and it won't happen again until August 13, 2049.
What are the chances of a Friday landing on the 13th and during a palindrome week and during a full harvest moon? The chances are slim, people! They are very slim! So maybe look twice before you cross the street today. That's all I'm saying.
Article continues below advertisement
The realization of this spooky triple threat dawned on people on Twitter yesterday, and the reactions are priceless. People really are superstitious about this kind of stuff.
Article continues below advertisement
I don't know where this person plans to go. Anywhere in the U.S. is still Friday the 13th during a palindrome week with a splash of a full moon in there for added spookiness.
Me, personally? I'm taking this day as a sign that the spooky season has officially started. What this day says to me is that it is not too early for me to drag out the jack-o-lanterns and horror movies and especially the Halloween candy. We may be ten days away from the official first day of fall on September 23, but I think the universe is trying to tell us to start it early this year. So Happy Spooky Season, folks!