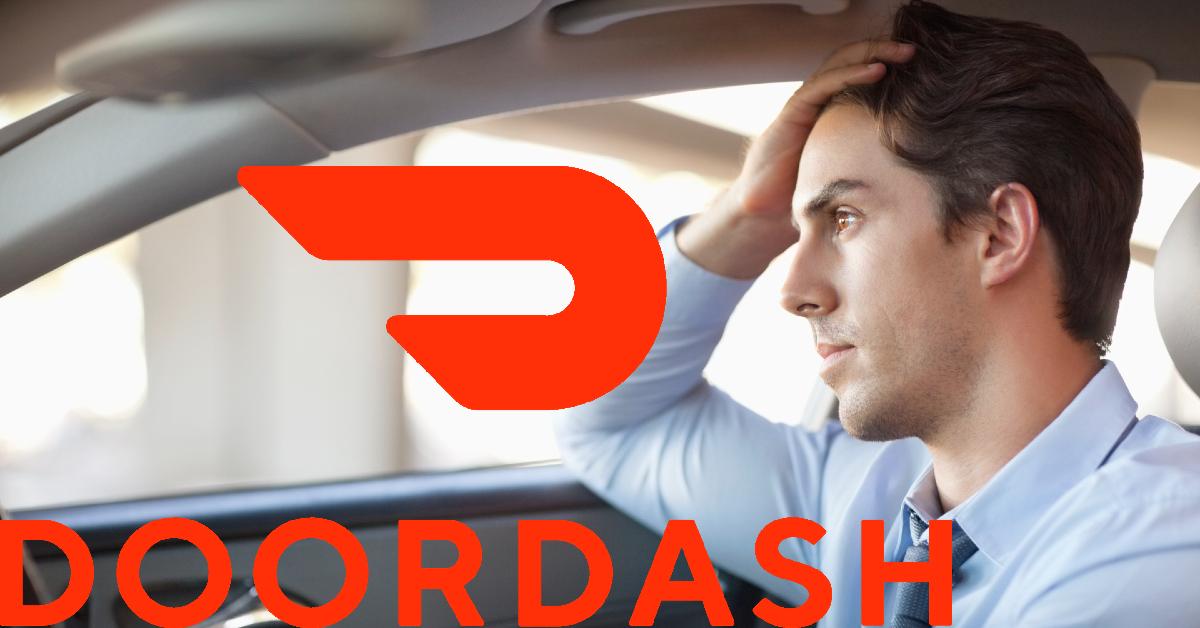 Driver Slams DoorDash Support for Ignoring Them After Hour Long Wait for Food
A DoorDash driver went viral on Reddit after sharing a screenshot of a text conversation they had with DoorDash support that went nowhere.
When you're working as a freelancer, the more jobs that you can complete in a certain amount of time usually equals more money in your pocket. So if you find yourself getting jammed up while in the process of completing a particular gig, that could have a very real effect on your bottom line.
Article continues below advertisement
This is especially true if you're relying on a high volume of gig completions in order to make ends meet, which is usually the case for food delivery drivers who are earning only a few dollars for every order that they receive. So it isn't all that surprising that there are plenty of DoorDash drivers flocking to social media to call out customers for being poor tippers.
But there are also some delivery drivers for the popular application who are calling out DoorDash's support online as well, like Redditor @Keanu_Jeeves_ who posted a screenshot of a conversation they had with a rep by the name of Santosh where they expressed their frustration with a restaurant taking so long to fulfill an order.
Article continues below advertisement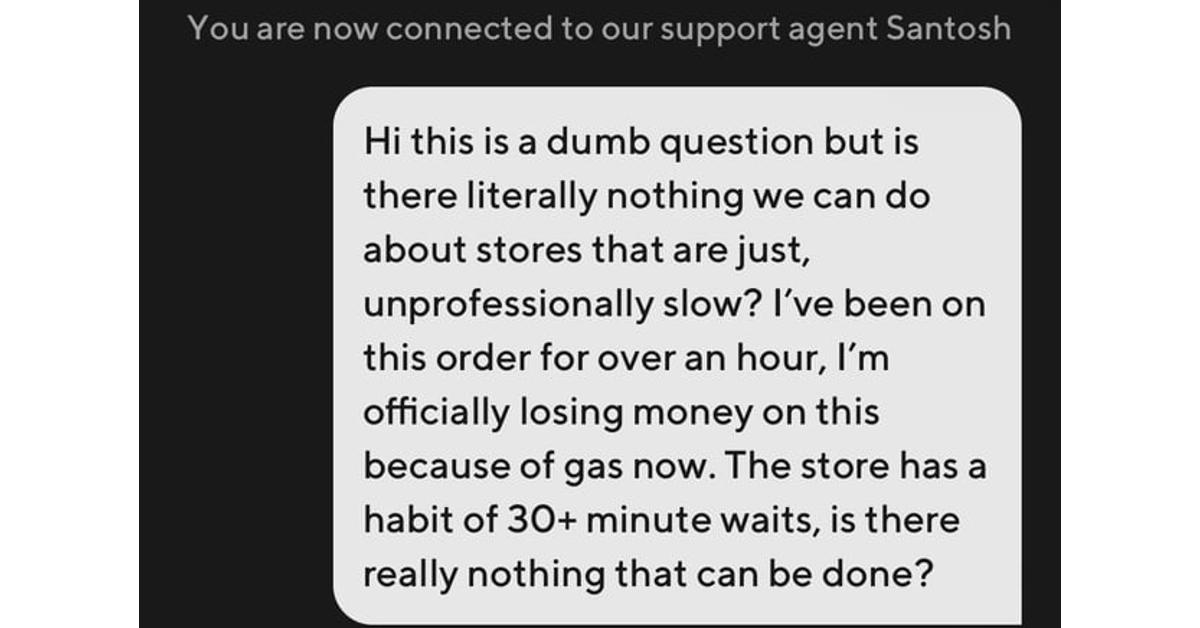 In the post, OP writes to Santosh: "Hi this is a dumb question but is there literally nothing we can do about stores that are just, unprofessionally slow?"
Article continues below advertisement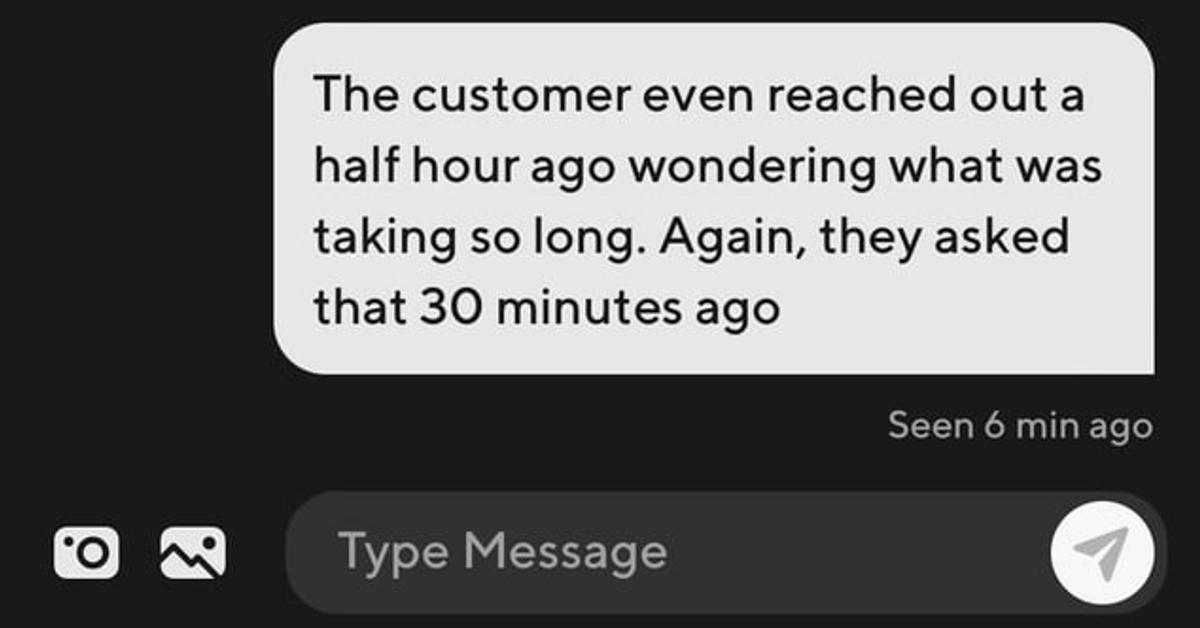 They go on to delineate the nature of their issue to the DoorDash driver support rep: "I've been on this order for over an hour, I'm officially losing money on this because of gas now. The store has a habit of 30+ minute waits, is there really nothing that can be done?"
Article continues below advertisement

According to the image of their one-sided conversation that @Keanu_Jeeves posted, they didn't receive a reply from Santosh for approximately 10 minutes. OP decided to follow up: "The customer even reached out a half hour ago wondering what was taking so long. Again, they asked that 30 minutes ago."
Article continues below advertisement
The screenshot indicates that Santosh did indeed see the message, but judging from the title of the post that the Redditor uploaded, it appears that they never even replied.
Article continues below advertisement

"I waited 20 minutes for a response before he ended the chat without responding LOL," they wrote.
Some folks responded to OP's post with a solution that worked for them at a Chili's they would pick up deliveries from that seemed to rectify their wait time issue.
Article continues below advertisement

@DriverGuru wrote: "I told a manager at Chilli's that he should call doordash and mention the wait times so they can adjust the system. I overheard he was tired of dashers filling the to go section. Now there is very little wait there. I was just standing there and he started talking to us dashers so I figured why not mention it."
Article continues below advertisement

Someone else who said that they work on the other end that adjusting for more realistic food wait/delivery times is usually due to poor management from higher-ups: "I work on the other end, my manager gets so reluctant to adjust wait times to be realistic, but somehow when I change the 20 minute default to 40+ during our crazy busy rushes, we don't end up with 8+ delivery drivers taking up our entire waiting space getting increasingly frustrated with his. Some management is really just sabotaging themselves."
Article continues below advertisement

Have you experienced inaccurate wait times while ordering food from DoorDash? Or are you a delivery driver who's had to suffer sitting through long wait times as you watch your earnings potential slowly trickle away with each passing minute on the clock?