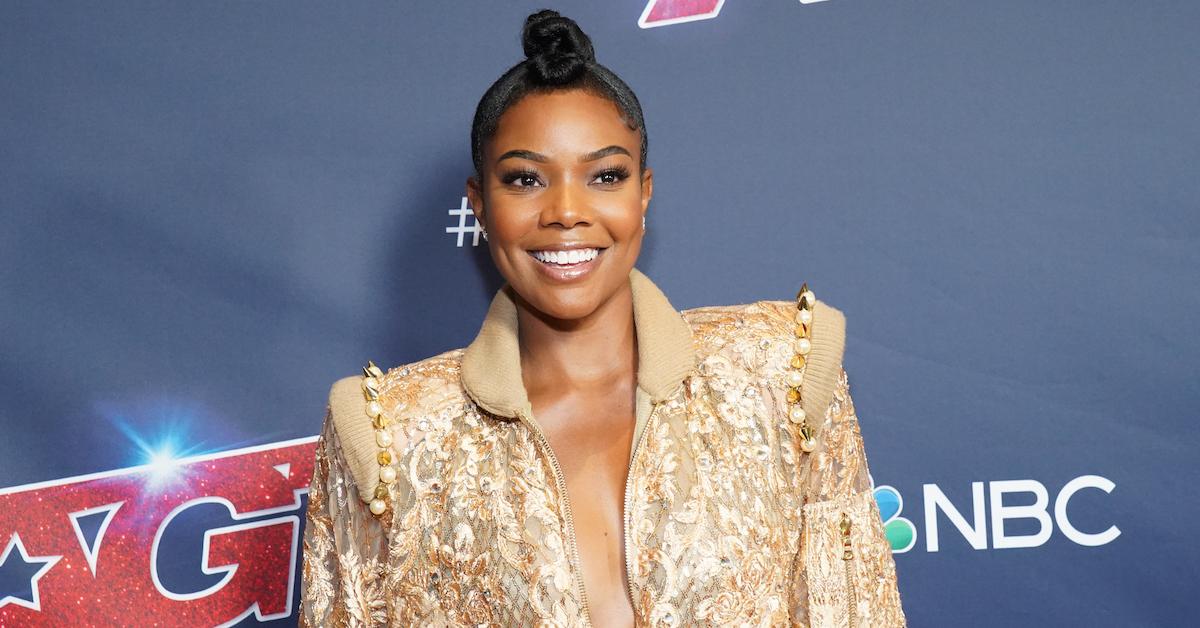 Gabrielle Union Has No Chill About Making It Known That She Wants to Be in 'Bad Boys for Life'
Even though she's a judge on America's Got Talent and a famous actress in her own right, Gabrielle Union is still asking for roles on Twitter. With a greenlight for the third movie in the Bad Boys series after 10 years of waiting, Gabrielle wants to reprise her role as Will Smith's love interest. But will her role be brought back?
Article continues below advertisement
With the buzz of the movie news and the outpouring of fan love for the franchise, it's no surprise why Gabrielle Union wants to be in Bad Boys for Life with Will (Mike Lowrey) and Martin Lawrence (Marcus Burnett). Details on who her character was in the last movie and the other stars who have been cast in the highly anticipated film.
Will Gabrielle Union be in Bad Boys for Life?
Plans for the third movie in the Bad Boys universe began way back in 2009, so Will Smith's Twitter announcement in November of 2018 had fans thrilled that the movie was finally happening. Gabrielle retweeted Will's announcement, along with the eyes emoji and the phone, which the public interpreted as her saying, "Call me!"
Article continues below advertisement
A trailer for the film was released on Sept. 4, so viewers were on the lookout to see if Gabrielle's public plea was taken seriously. While Will and Martin haven't missed a beat with their hilarious back-and-forth interactions in the cop car, Gabrielle does not seem to be in the movie, and she's not listed in the cast.
But, if she is returning, there is a chance it could be for a surprise cameo, though it is unlikely.
Article continues below advertisement
Gabrielle did star in the 2003 Bad Boys II as Special Agent Sydney "Syd" Burnett, who was Will Smith's love interest. The two did end the movie as a couple, but their relationship must have come to an end in the 16 years since the movie debuted.
The actress reprised her role in a spinoff series, L.A.'s Finest, that was originally picked up by NBC. When the pilot budget got too large, NBC dropped the series, but it was picked up by Spectrum, a premium cable channel.
Jessica Alba starred alongside Gabrielle in the show as her partner. The show premiered in May of 2019 and was picked up for a yet-unaired second season. Because of this present reprisal, Gabrielle felt her role in the Bad Boys For Life movie was more relevant than ever.
Article continues below advertisement
Vanessa Hudgens' character in Bad Boys for Life — and the other new faces.
Bad Boys For Life added some fresh faces to the cast that are in sharp contrast to the old school methods of Will and Martin's characters. While her character's name hasn't been released yet, Vanessa is seen in the trailer alongside Alexander Ludwig (The Hunger Games) and Charles Melton (Riverdale), whose characters' identities are also unknown. They are seen wearing police uniforms at the end of the trailer.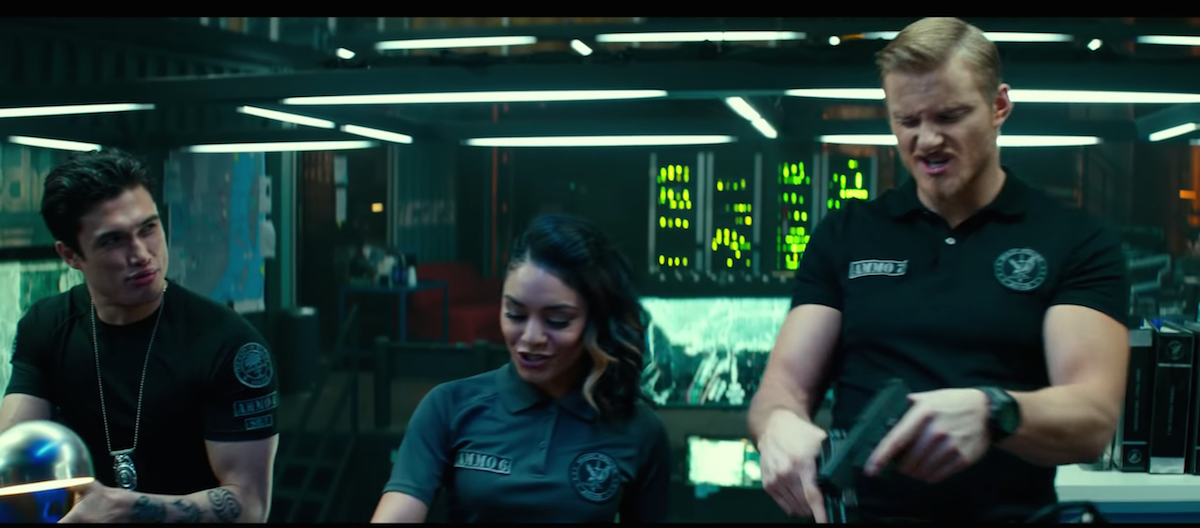 Article continues below advertisement
Vanessa, Charles, and Alexander sing the Bad Boys theme song in the trailer, much to the dismay of Martin and Will's characters. The three began singing and dancing to the theme song, while holding guns in what looks to be an underground facility.
"Hey, hey, hey, hey. Uh-uh. No. Never," says Will Smith. "Y'all will never do that again."
"And you f----d up the lyrics, which takes a long time to learn" Martin's character says.
What we do know about the film is that Mike and Marcus reunite for one last mission when a Romanian mob boss asks them for a favor. In return for their services, the two expect a huge payout, leading them back to a partnership. Putting up with the antics of a millennial-aged police support team is just part of the job.
Article continues below advertisement
Watch the Bad Boys for Life trailer below to see footage of the upcoming film. The movie is set to be released in January of 2020.