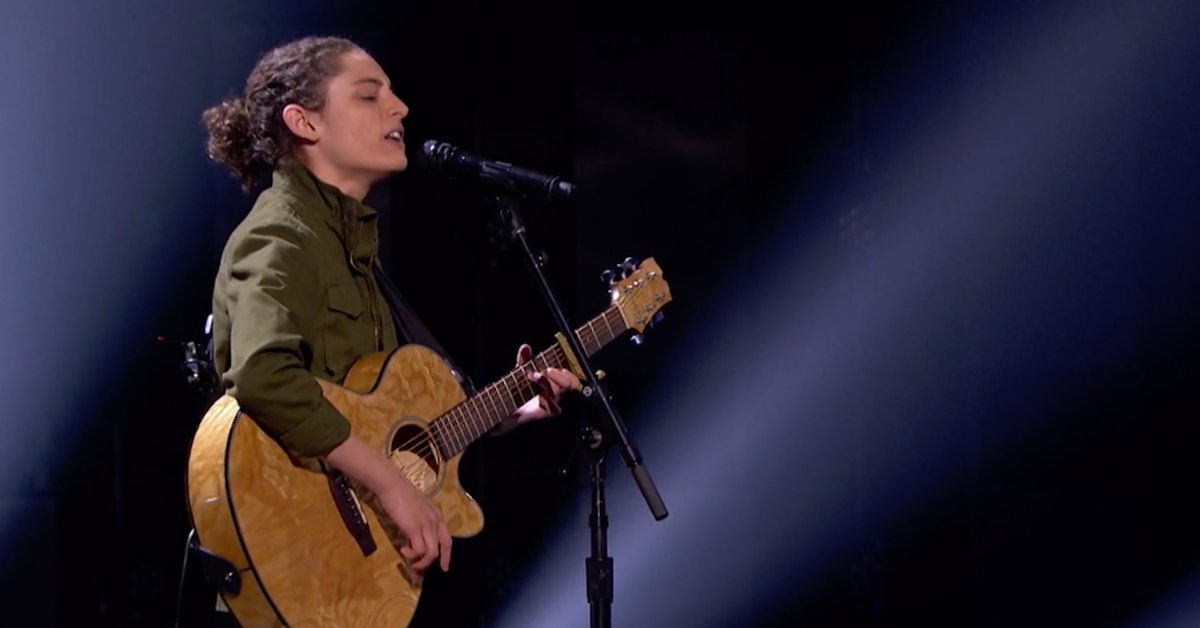 'America's Got Talent' Isn't Benicio "Beni" Bryant's First, Or Even Second Time on TV
Article continues below advertisement
Keep reading to learn everything you need to know about Beni.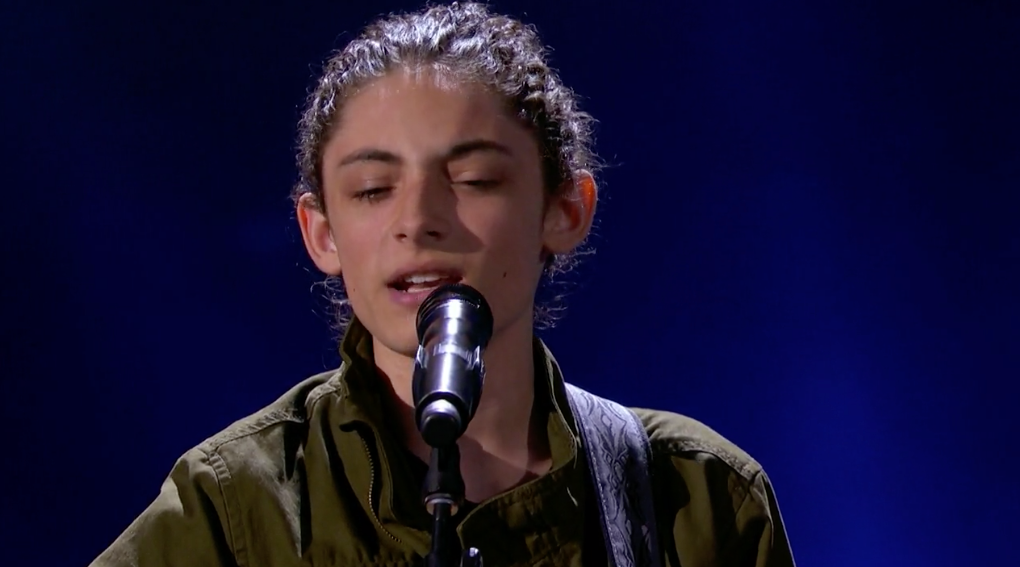 Article continues below advertisement
Is Benicio Bryant a boy? Yep, and AGT isn't his first time singing on television.
Most contestants go on America's Got Talent to get discovered, but Beni Bryant made his TV debut a year before coming on to the show. At 13, the Washington native was scouted to compete in The Voice Kids (which is pretty much The Voice, but for children only) in Germany.
"It was probably the craziest thing ever," Beni said of being discovered through his YouTube page. "It was shocking too because, like, at first we kind of thought it was a joke and just like a prank call, but it wasn't, it was, like, for real, it was so cool." Beni was the only American to compete on the German competition show.
Article continues below advertisement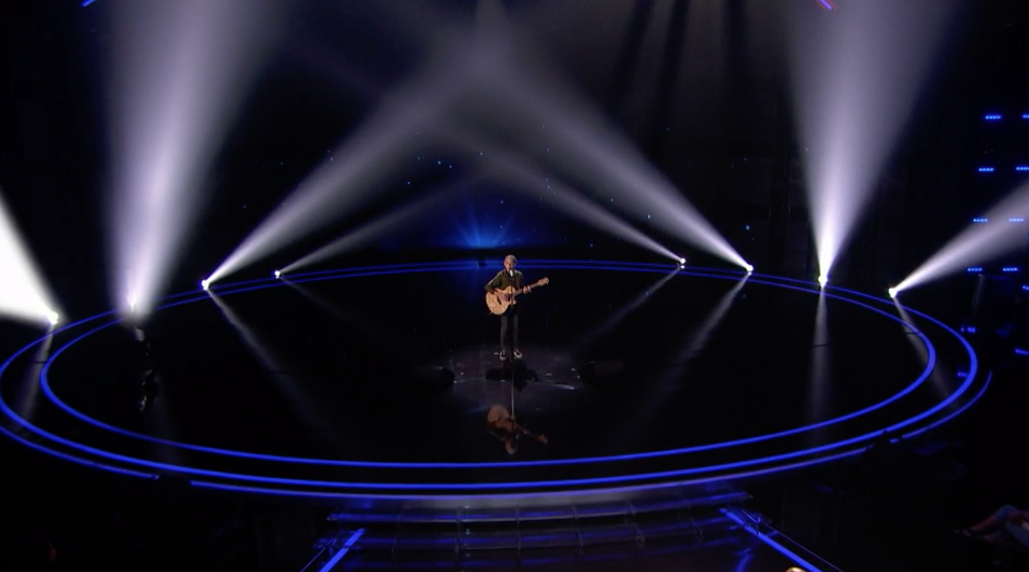 For his family of non-musicians, Beni's musical talent did not come as a shock. In fact, he started singing at age 2. "It's not like a hobby," Beni said of singing. "It's a passion. It's so amazing."
But that's not all this teen accomplished during his 13th rotation around the sun.
Article continues below advertisement
Before his 14th birthday, Brandi Carlile caught on to his musical talent and brought Beni to perform alongside her on Late Night With Seth Meyers. "LISTEN to this 13-year-old boy sing this song," Brandi shared on Facebook after meeting Beni.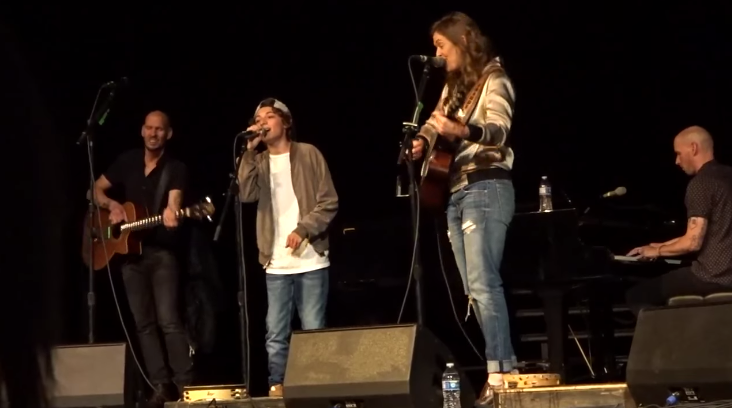 Article continues below advertisement
"This happened at a little jam I did at Tahoma (my old high school)," she continued. "This kid jumped up on stage with me and SLAYED "The Joke." Benicio Bryant is his name — you'll be hearing it again! Keep singing, Benicio!"
Beni is now focused on giving this AGT his all.
Beni might get nervous when it's judgment time on AGT, but behind the scenes, he's super laid back for a 14-year-old singer-songwriter star. "I performed "The Joke" with Brandi Carlile [when] my high school was doing a fundraiser for the music arts program and that's kind of how I got to know her," he said.
Article continues below advertisement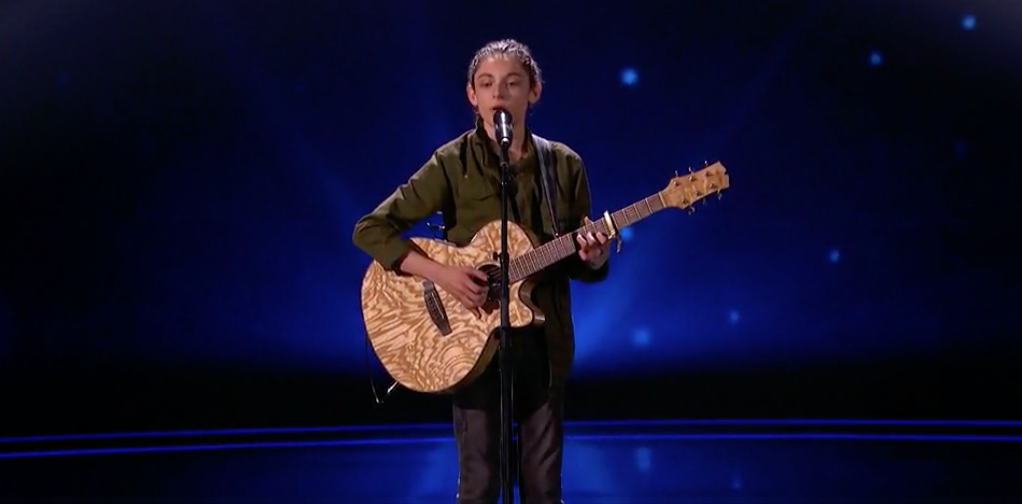 "Then she was like, 'Do you want to come on the Tonight Show' [sic] with me and I was like, 'OMG, I'd love to.'" Since then, the guitar-playing prodigy has gone on to being called an "old soul" by Jay Leno, and being compared to Harry Styles by Simon Cowell.
"It's so crazy because I've been watching this show for so long and I was like, I want to be on that stage someday. It's just so amazing to say that I've done that," Beni said. "Performing in front of Simon and the other judges was so much pressure but I just went up there and gave it my all."
Keep watching as Beni sings his heart out when America's Got Talent airs Tuesdays and Wednesdays at 8 p.m. on NBC.