Gavin Stewart Returns to His Connecticut Roots and Joins 'Camp Getaway'
This New York City accountant and youth basketball coach moonlights as a social media coordinator on 'Camp Getaway'. Learn more about Gavin inside.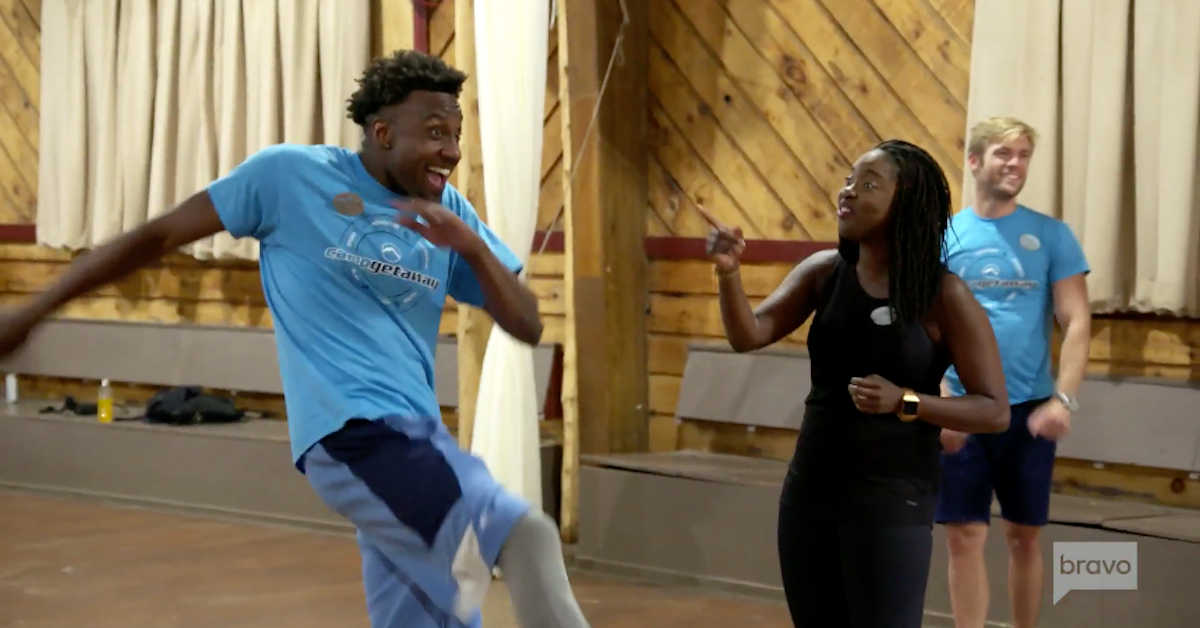 There was no way for Bravo to know that the year they chose to premiere Camp Getaway would be the same year COVID-19 would sweep over the world, thus cancelling sleepaway camps for the foreseeable future. But getting to live vicariously through the campers and counselors in the Berkshire Mountains of Connecticut is giving us some comfort, indeed.
Article continues below advertisement
Episode 3 sees a new face enter Camp Getaway: Gavin Stewart, who is joining as a social coordinator and making Nile wonder whether he's getting replaced.
Article continues below advertisement
Who is Gavin Stewart?
Gavin took to Instagram to share his excitement ahead of Episode 3. "The Pull Up!" he captioned a photo of himself on the show. "Wait til you see what I walk into. Camp just got LIT."
Article continues below advertisement
When he's not in the Berkshires, Connecticut-born Gavin lives in New York City, where he works as an accountant and youth basketball coach.
"What a season!" he wrote on Instagram in early March, alongside a photo of himself with the team of young girls he's coaching on the Upper East Side. "Had a great time coaching these little ladies. Winning our championship in double OT. Still in their learning stages, we will continue to develop and grow together."
Article continues below advertisement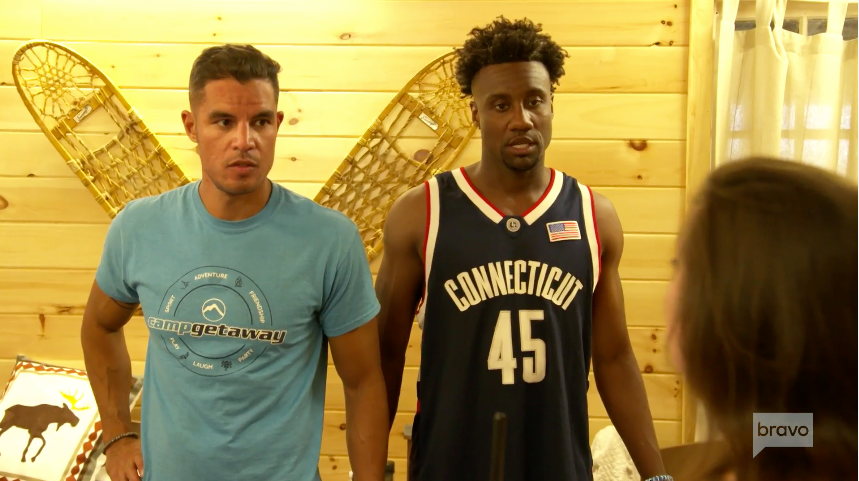 With a knack for coaching both young girls and young boys in the city, it seems like Gavin will make a great and welcome addition to the Camp Getaway team.
Article continues below advertisement
Gavin is single and ready to mingle.
According to his official Bravo bio, Gavin is "fresh out of a long-term relationship" and appreciations both the attractions and distractions that weekends away at camp afford him. He's also the "ultimate package for anyone looking for a summer fling."
While Gavin's social media page doesn't do much to indicate whether he's self-isolating alone or with a significant other, the trailer does suggest he gets at least one fling in this summer.
In it, Sophia D'Angelo is making out with Adam Mizrahi, then later, is seen cozying up to Gavin as well. Could there be a love triangle in store?
Article continues below advertisement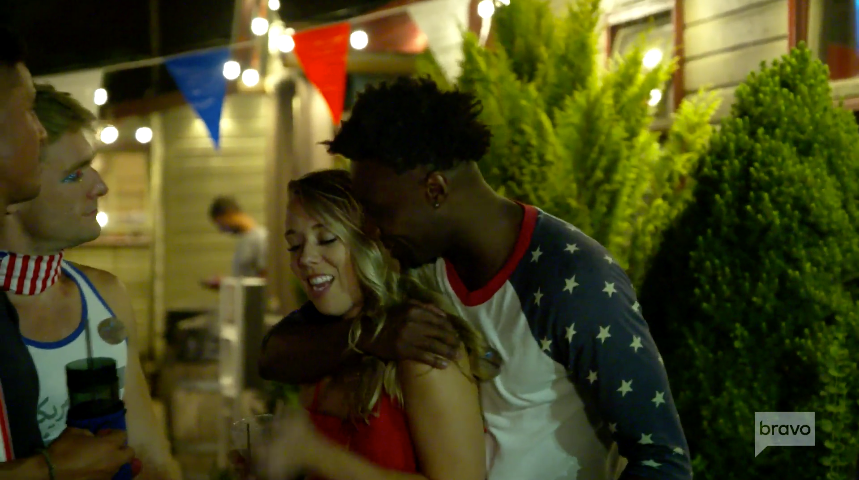 If there is, it might be just what the doctor ordered for Sophia, who spills her heart out to Monica O'Neal about her last relationship. "I had the worst rejection of my life," she tells Monica, holding back tears, revealing that her relationship history has left her with trust issues about pursuing relationships she fears might "end in failure."
Article continues below advertisement
Later, she explains to cameras that her ex cheated on her. "I was completely heartbroken. It was one of those things where I ended communication, like, that was it. It happens, it happens to everyone," she says. "I have gotten over it I think, but I haven't had anything else to kind of give me that hope that it's gonna happen again."
From the looks of trailers and teasers for the rest of the season, it seems Sophia might find what she's been looking for in more than one fellow counselor.
Tune in to new episodes of Camp Getaway, Mondays at 10 p.m. ET on Bravo.