Gavin Newsom and Kimberly Guilfoyle Got Divorced Due to Career Demands
Gavin Newsom's love life has become a topic of conversation after Donald Trump Jr. started dating his ex wife. But where's his former girlfriend now?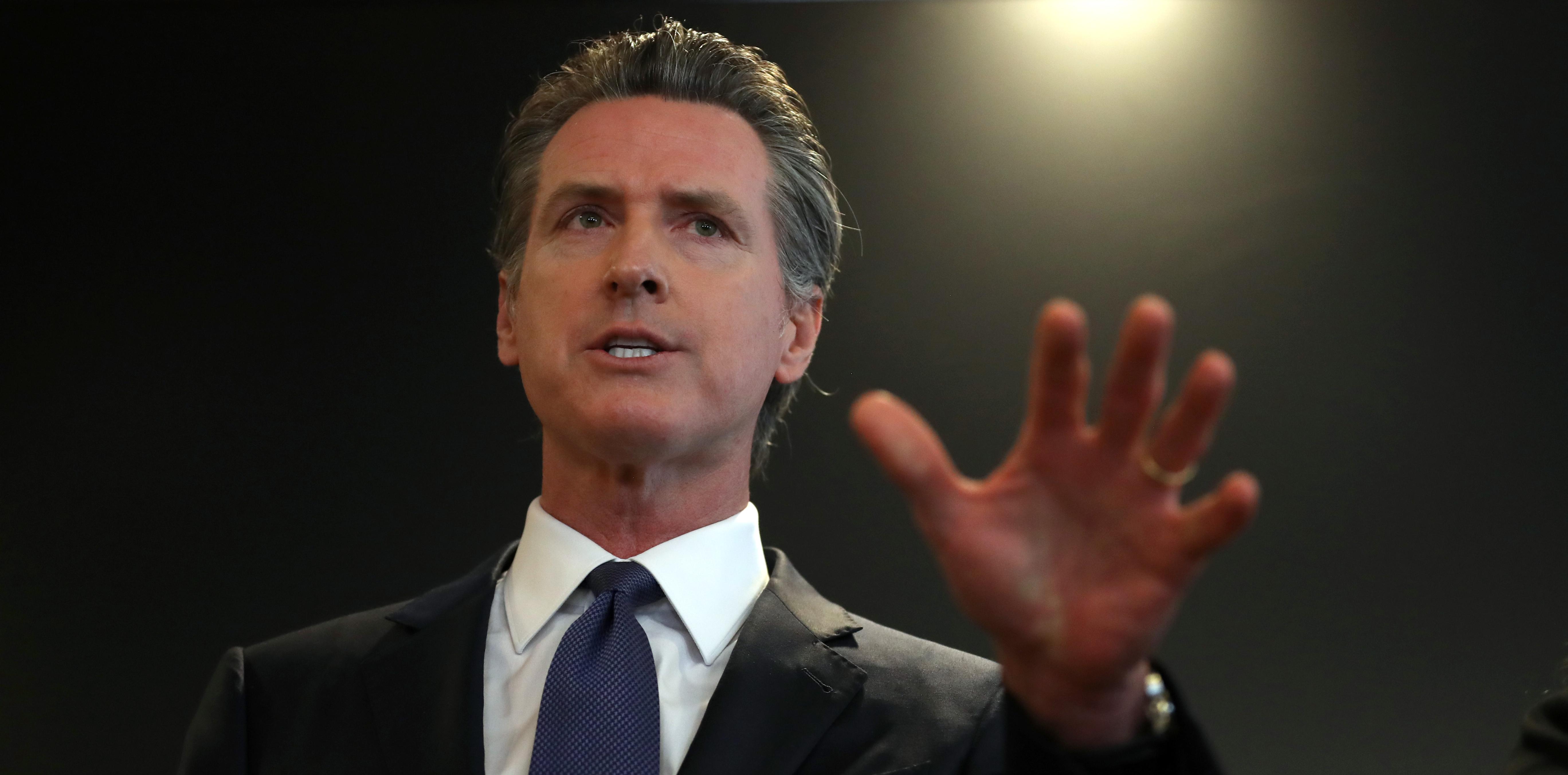 Our species has an infinite capacity for wondering about the romantic lives of public figures and celebrities. It almost seems like our insatiable appetite and concern for other people's love lives even surpasses the concern we have for our own. Look no further than the hullabaloo surrounding Gavin Newsom's ex-wife and the fact she's now dating Donald Trump Jr. This has got people wondering whatever happened to "that" former girlfriend of Newsom's and what she's up to nowadays.
Article continues below advertisement
Gavin Newsom's ex, Kimberly Guilfoyle, is now dating Donald Trump Jr.
Gavin Newsom was married to Kimberly Guilfoyle for three years, a union that was strained due to the hectic schedules of the former city supervisor-turned mayor of San Francisco and the TV personality. Their respective careers had them working on opposite sides of the country, and it was said that these work/living situations were ultimately the biggest contributing factors into the dissolution of their marriage.
The mayor's office released the following joint statement commenting on their split with "great sadness": "Unfortunately, the demands of our respective careers have made it too difficult for us to continue as a married couple. Over the past 10 years, we have developed a tremendous bond of love and respect for each other. That will never change."
Article continues below advertisement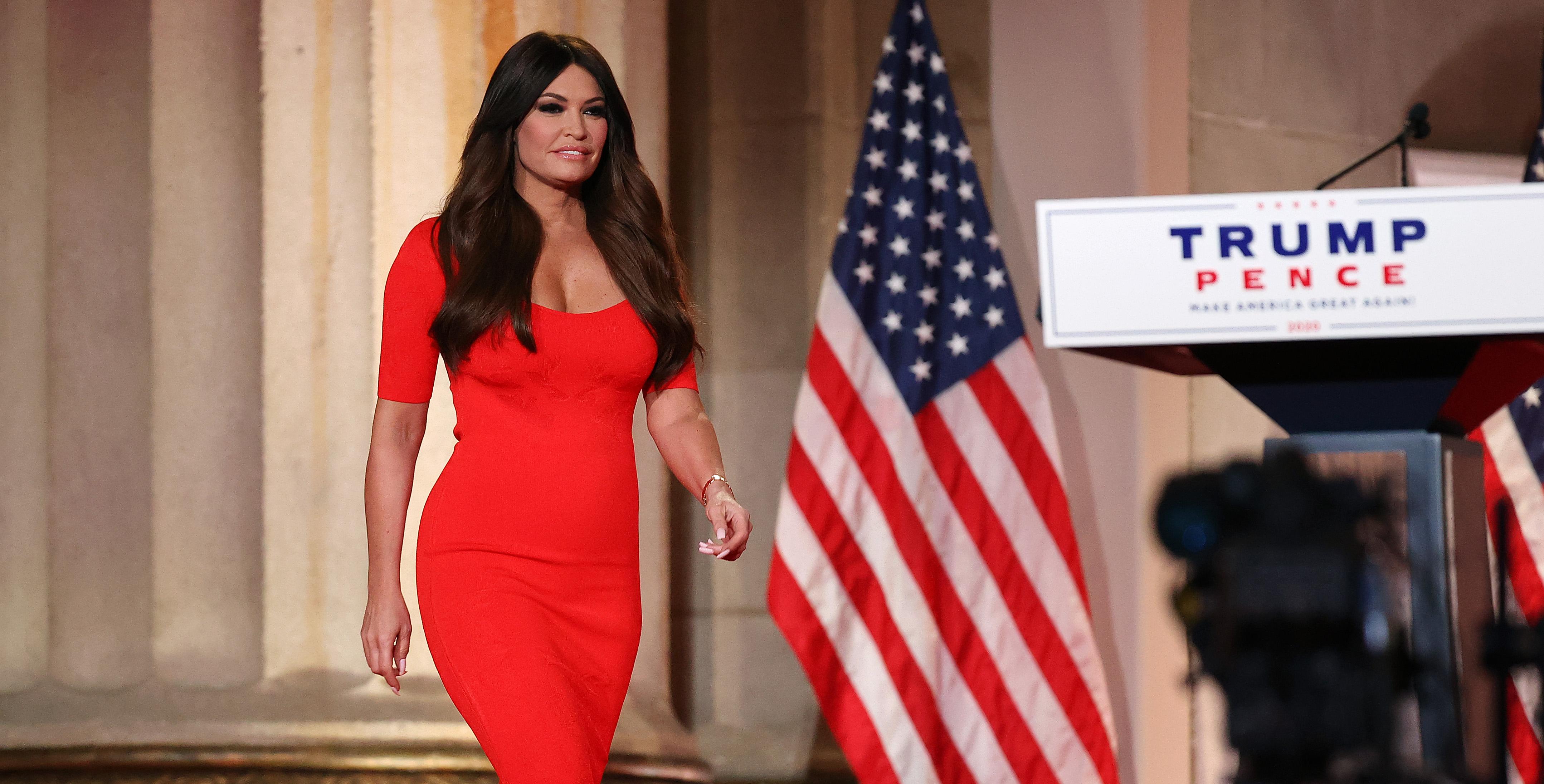 Many are saying that Kimberly's "alignment" with the Trump campaign and her romantic relationship with Donald Trump Jr. may change the former spouses' opinions of one another. Newsom recently criticized President Trump during the Democratic National Convention for comments he made regarding California's disastrous fires. Of course, us being the drama-loving little monsters we are, want to know if shade will be thrown between the exes, especially in this upcoming election.
Article continues below advertisement
Kimberly Guilfoyle was reportedly asked by President Trump to head fundraising initiatives for the Trump campaign and based on her resume, it seems like she'd be perfect for the job. She was not only a former Fox News personality, but also served as the vice chairwoman of America First Action, a Pro-Trump Super PAC.
She also delivered a full speech at the Republican National Convention, which reportedly pulled six times the amount of ratings as the DNC's.
Article continues below advertisement
Her speech's "intensity" was a huge topic of conversation online, with many criticizing the "volume" of her voice and also her "overblown" criticism of the DNC: "They want to destroy this country and everything that we have fought for and hold dear. They want to steal your liberty, your freedom, they want to control what you see and think and believe so that they can control how you live," she said in her speech.
Article continues below advertisement
Where is Gavin Newsom's former girlfriend, Brittanie Mountz, now?
Gavin Newsom married Jennifer Siebel some three years after divorcing Guilfoyle. Siebel is the current First Partner of California, and is politically affiliated with the Independent party, but used to identify as Republican. She's a successful documentary filmmaker and actress, who even appeared in Mad Men the same year she and Gavin got married, and in the most excellent Dinocroc four years prior.
But prior to marrying Siebel, he publicly dated someone else.
Article continues below advertisement
The one relationship that received a ton of media coverage of Newsom's, but isn't often discussed these days, is his short-lived tryst with then 19-year-old model Brittanie Mountz. Newsom, who was 39 years old at the time, reportedly met Mountz when she was working as a hostess in a restaurant. Newsom came under fire for not only dating someone who was half his age, but when she was pictured holding a glass of wine at a party, and from changing her age on MySpace from 19 to 26 after they began dating.
Article continues below advertisement
Not much is known about Brittanie Mountz's life since her breakup with Gavin, even though she became part of a slew of anti-Newsom Facebook ads attacking his re-election Campaign in 2018. When BuzzFeed attempted to get to the bottom of a #MeToo Twitter debate that again, saw Mountz's name mentioned, she was not available for comment.
Searching for Mountz on social media has also not yielded any results, either, so where is the woman today? And what happened between her and Newsom? It's difficult to tell, but we'll update this article with further details if we learn anything more about her.