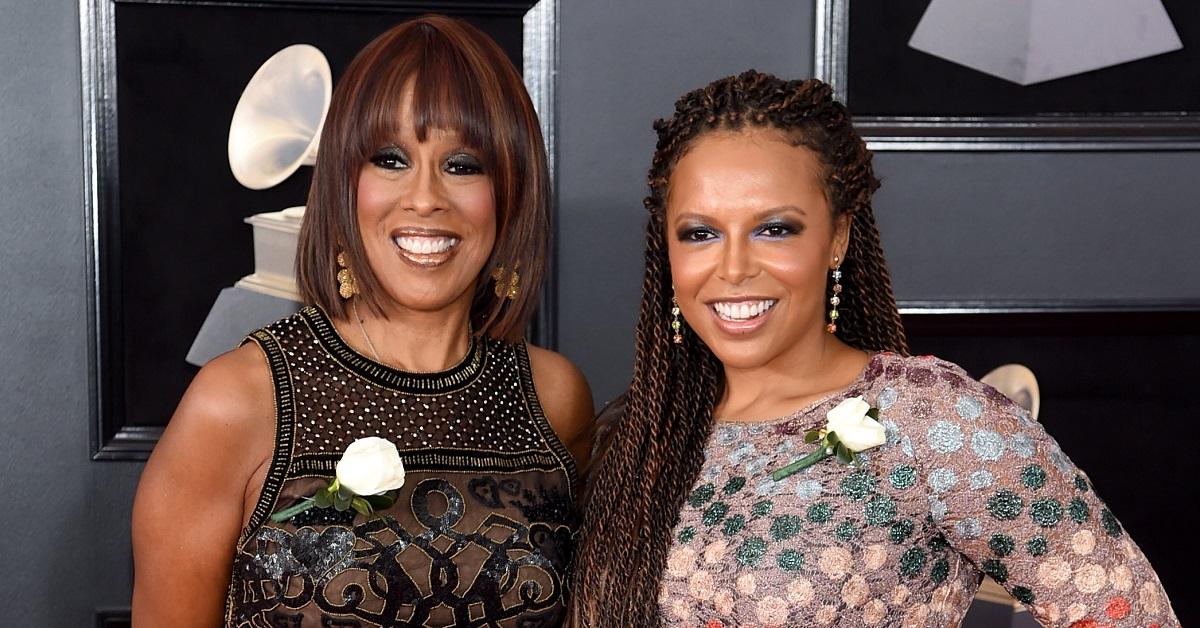 Gayle King's Daughter Recently Announced That She Was Making Gayle a Grandma
Not every pregnancy gets to be announced on a morning news show. Gayle King recently set some time aside on CBS This Morning to announce that her daughter was pregnant, although she made it very clear that she is not looking to be called "grandma." Gayle's announcement was exciting for fans, but it left many wanting to know more about the daughter Gayle describes as her "favorite."
Article continues below advertisement
Who is Gayle King's daughter?
Kirby Bumpus is the 32-year-old daughter of Gayle King, and she's also Oprah's goddaughter. Kirby currently works as the head of social impact and inclusion at Sweetgreen, a fast-casual restaurant chain known chiefly for its salad. Prior to taking that position, she was working at the Department of Health and Human Services and then as an associate director for policy in the White House. As part of her work in the White House, she worked on Michelle Obama's Let's Move! initiative.
Article continues below advertisement
Kirby got married to Virgil Miller in a quiet ceremony in December of last year. The ceremony featured only a small number of guests, including Gayle, Oprah, and Kirby's brother William, who officiated the ceremony.
Kirby and William are Gayle's children with William Bumpus, who is now her ex-husband.
When is Kirby's due date?
Gayle's announcement of Kirby's pregnancy didn't include any information about her daughter's due date, although Gayle did say that she had been "bursting" to share the news for some time. Given that fact, it would seem that Kirby's pregnancy is not exactly brand new, which makes sense. The family likely wanted to keep it private initially, and now, they've chosen to share it with the rest of the world.
Article continues below advertisement
Gayle is already pitching alternate names for "grandma."
In her announcement on the April 28 edition of CBS This Morning, Gayle seemed thrilled by the news. "Favorite daughter Kirby got married in December … You know how it goes: First comes love, then comes marriage, then comes Kirby with the baby carriage," she said during the broadcast.
Gayle also said that, because she doesn't want to be called grandma, her current top choice is Gaia, which means "Mother Earth."
Article continues below advertisement
"Oprah thinks it's stupid and pretentious," Gayle explained. "I like it."
Gayle said that she also considered Mumsy, but her daughter nipped that in the bud. "Somebody said Gammy but that sounds like an old lady with no teeth," she said.
Gayle even asked John Legend, who was the show's guest, for advice on what she should call herself.
"You know something about writing songs. Maybe you can come up with a name for me," she said to the singer.
Whatever title Gayle winds up choosing for herself, it's clear that she's excited about the arrival of her grandchild. Given the timing of the announcement, the birth is likely to happen at some point later in the year, and Gayle will likely make another announcement when that happens. Until then, she has some time to try to think of a name for herself that she won't mind hearing fairly regularly.