Geoff Keighley Is Practically a Keeper of Games — What Is the Journalist's Net Worth?
Geoff Keighley has grown from games journalist to the host of several high-profile gaming events. What is his current overall net worth?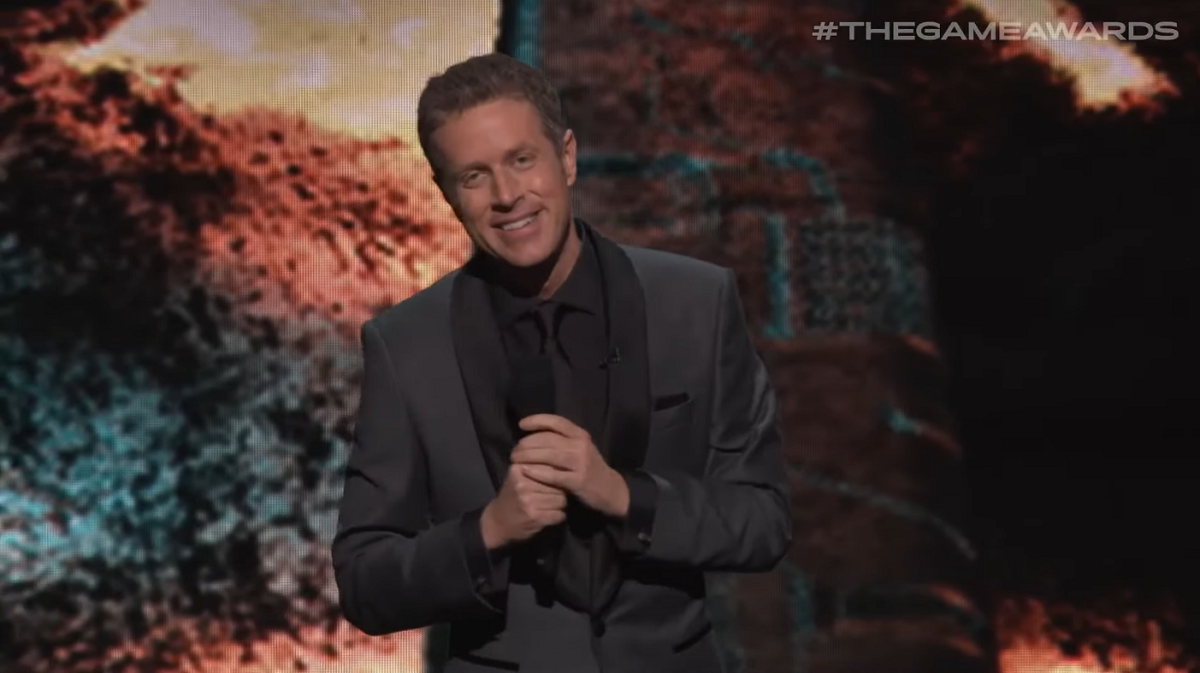 As the creator of the Game Awards in its current form, Geoff Keighley practically lives, breathes, and sweats video games. His career has taken him from a lead anchor role for G4TV at E3 events, to news features on gaming, to even making cameos in high-profile video games. Given his eclectic resume, what is his current overall net worth?
Article continues below advertisement
Geoff started his career as a personality on the gaming-centric TV network G4, where he would provide exclusive coverage on upcoming games such as Gears of War in 2006. After G4 was taken off the air, he would go on to write in-depth games industry features for outlets like Kotaku. In 2008, he received notoriety from a Fox News Segment on the game Mass Effect for being the only participant in a critical panel who actually played the game.
These days, he's often outspoken about the gaming industry and loves to share his passion with others. But what kind of money does that get someone?
Article continues below advertisement
What is Geoff Keighley's net worth?
After a disappointing experience in working on the Video Game Awards on the now-defunct Spike TV, Geoff decided to work on his own awards show. In 2014, he put together the first-ever Game Awards ceremony, an event that would become a staple in the industry. Every year, Geoff hosts the awards and seems thrilled to be able to celebrate his favorite games and share information on new ones with gamers around the world.
Article continues below advertisement
According to FullCelebs, Geoff's net worth currently stands at $5 million. As both a freelance journalist and presenter, that number is certainly nothing to scoff at. Between the Game Awards and his ongoing journalism, he also organized and hosted the Summer Game Fest to allow video game publishers to showcase their games amidst the initial COVID-19 quarantine.
Aside from journalism and TV presenting, Geoff has also appeared in games like Death Stranding and Among Us.
Geoff Keighley
Freelance Journalist/Game Awards Host
Geoff Keighley is a Canadian video game journalist. He is best known for hosting the annual Game Awards ceremony.
Birthdate: 1978
Birthplace: Canada
Education: University of Southern California
Article continues below advertisement
Geoff Keighley isn't afraid to call out the games industry.
Despite his strong relationship with notable video game personalities and companies, Geoff has never shied away from taking firm stances on controversy within the industry. In 2015, he openly supported game director Hideo Kojima after game publisher Konami forbade him from attending the Game Awards that year due to ongoing internal conflict. He also famously grilled former Microsoft president Don Mattrick for his contentious statements during the Xbox One's initial marketing campaign.
For the 2021 Game Awards, he also announced that outside of their game nominations, Activision Blizzard is barred from the ceremony due to their ongoing sexual harassment lawsuits and employee abuse at the company.
In December 2021, he tweeted: "The Game Awards is a time of celebration for this industry, the biggest form of entertainment in the world. There is no place for abuse, harassment or predatory practices in any company or any community."
The 2021 Game Awards are streaming tonight at 8 p.m. Eastern.