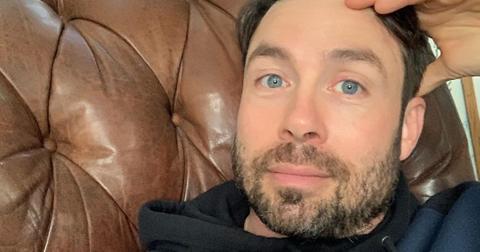 Geoffrey From '90 Day Fiance' Lost His Son and It's a Huge Part of His Story
By Chrissy Bobic

Updated
Everyone on 90 Day Fiancé: Before the 90 Days has a backstory that explains who they are and what led them to meeting someone from across the world to potentially marry. Aside from the wise friends and families of the cast each season, the backstories are what make the show what it is. And, of course, the awkward first meetings in crowded airports. But Geoffrey Paschel's backstory on 90 Day Fiancé: Before the 90 Days Season 4 is a little more heartbreaking and heavy than is typical.
He has two older sons and a younger one from a separate marriage, but with that same marriage, he had another son, Kazhem. When he was just 13 months old, however, Kazhem died, and because the tragedy took place the year before Geoffrey went on 90 Day Fiancé, it is still a fresh loss for him that he is still working through.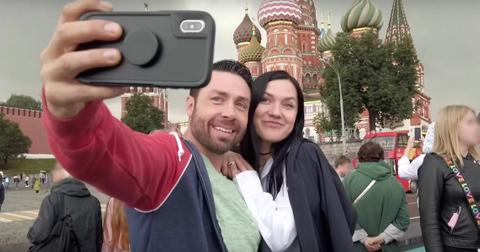 Geoffrey's son died before he was cast on '90 Day Fiancé: Before the 90 Days.'
On the Season 4 premiere of Before the 90 Days, Geoffrey explained that his 13-month-old son had died from an unexpected seizure without any preexisting conditions. And in a January 2020 video he posted on YouTube where he explained his grief, he reiterated how unprepared he had been for such an immense loss when his son died.
"It wasn't like he was a sick child," he said in the video. "Nothing was coming on. No warning. And you're not prepared for that." Kazhem had been like any other toddler at the time of his death. And although he died in 2018, the loss is still just as strong as Geoffrey works through his grief today.
He's also dealing with some legal issues from his past.
While Geoffrey still struggles with coming to terms with the loss of his son, he is also dealing with very public abuse allegations from his past that 90 Day Fiancé fans have been recently made aware of. In 2019, he was accused of physically abusing his then-girlfriend. He was arrested on charges of aggravated kidnapping, domestic assault, interference with emergency calls, and vandalism.
He hasn't been officially convicted of the crimes for which he was arrested, but after the news broke of his previous charges from allegedly attacking his ex, 90 Day Fiancé fans have basically called for Geoffrey's head on a platter. Or, more realistically, they have called for TLC to stop airing his portions of the episodes immediately.
There may have been some overlap with Geoffrey's past partners and Varya.
Because Geoffrey began filming 90 Day Fiancé: Before the 90 Days in 2019 and he was also charged with the criminal acts against his ex the same year, it's possible he was still with his ex when he started talking to Varya. There hasn't been confirmation of any overlap just yet, but the timeline is a bit suspect. It would mean that, eventually, Geoffrey will have some serious explaining to do.
The biggest part of Geoffrey's storyline this season has to do with the loss of his son. As to be expected, it's a loss he is still reeling from and it isn't something any parent simply "gets over." Hopefully he can work through his grief as he gets to know Varya and the skeletons of his past don't totally ruin his new relationship.
Watch 90 Day Fiancé: Before the 90 Days on Sundays at 8 p.m. ET on TLC.