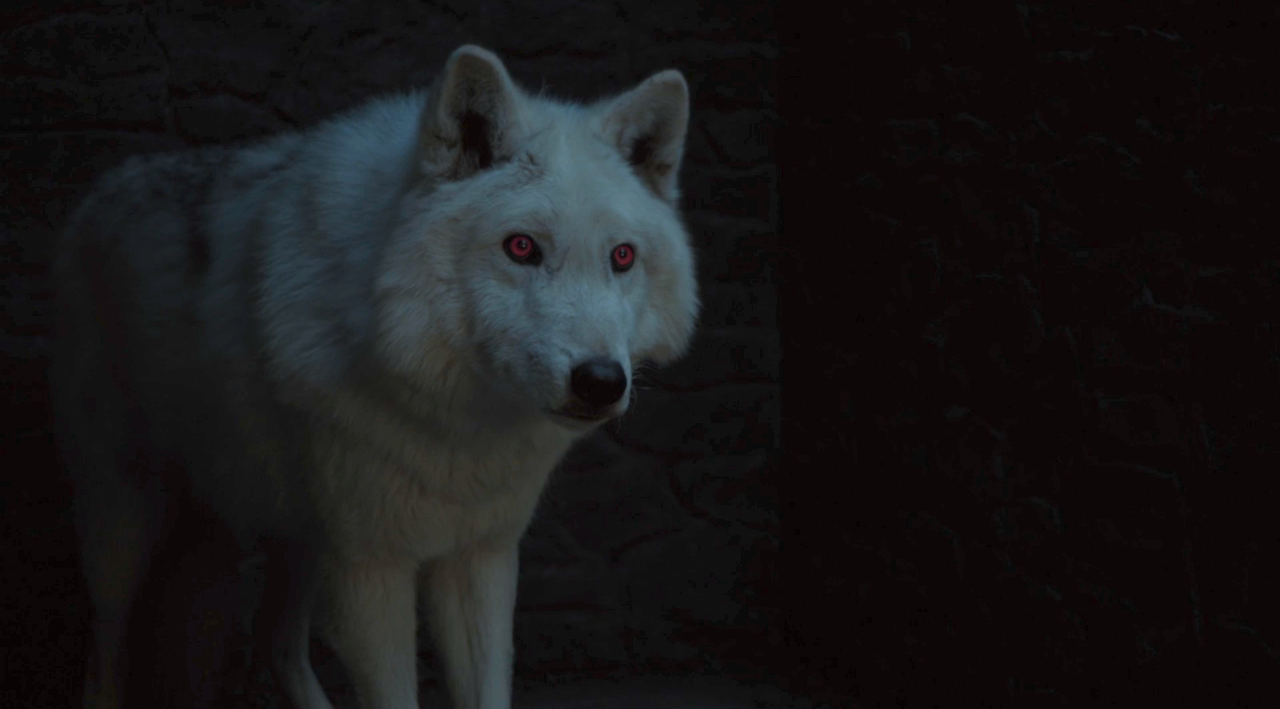 Ghost Survived The Battle of Winterfell and Fans Are Ecstatic
Game of Thrones said goodbye to some of their favorite characters in Episode 3, "The Long Night." And we all went in expecting some tears. But one thing fans have learned not to tolerate is the death of a direwolf. If you'll remember back to the very first episode of the show, the Stark children adopted six orphaned direwolf cubs.
Article continues below advertisement
Since then, we've unfortunately lost four direwolves, with only two remaining. And for a moment in Episode 3, it looked like we were down to one. Fans were horrified when they saw that Ghost had joined in on the Dothraki charge, which as we all know, went terribly for the living.
Fans quickly took to social media, believing that Ghost had perished alongside the horsemen. "So are we just going to ignore the fact that Ghost was charging along with the Dothraki but never seen again," one user asked.
Article continues below advertisement
So, is Ghost alive or dead? 
There's good news for Ghost fans. Eagle eyed fans spotted Ghost alive and well in the trailer for Episode 4. The runt of the litter was spotted among a group of survivors of the battle, as they appear to be burning their dead.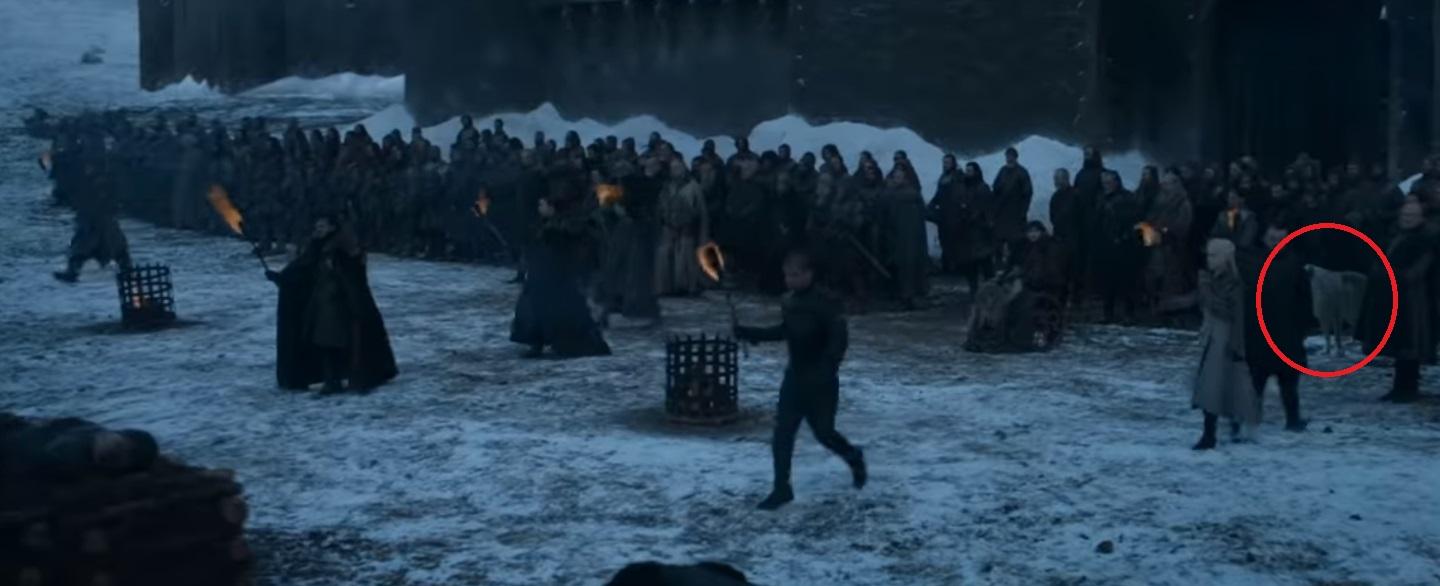 Article continues below advertisement
Are any other direwolves still alive? 
Unfortunately, only two of the original direwolves are still around. The four who have already met their fate are:
Lady, adopted by Sansa Stark. Lady is killed by Lord Eddard Stark in the place of Nymeria, who bit Joffrey Baratheon, under the order of Robert Baratheon and Cersei Lannister.
Grey Wind, adopted by Robb Stark. Grey Wind is killed by Frey crossbowmen during the Red Wedding.
Shaggydog, adopted by Rickon Stark. Shaggydog accompanies Rickon and Osha to the Last Hearth to seek refuge, and is killed by the Umbers when they betray the Starks to the Boltons.
Summer, adopted by Bran Stark. Summer sacrifices himself along with Hodor when the Wights attack the cave of the three-eyed raven.
Will Nymeria return? 
As mentioned above, Nymeria was released into the wild by Arya after she bites Joffrey Baratheon. She is now leading a pack of wolves in the Riverlands, and was reunited with Arya in Season 7 while she treks back to Winterfell. As Arya approaches the direwolf she raised, she tells her that she's going home and asks her to come with her, but Nymeria refuses and leaves along with her pack.
Article continues below advertisement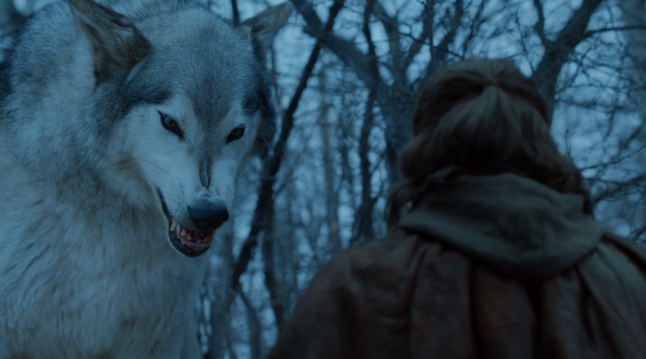 However, many fans believed that the Season 8 trailer teased the possible return of Nymeria along with her pack. The trailer shows what appeared to be a pack of wolves charging, including Ghost. We now know, however, that this scene is Ghost alongside the Dothraki's horses charging at the White Walkers during Episode 3.
Article continues below advertisement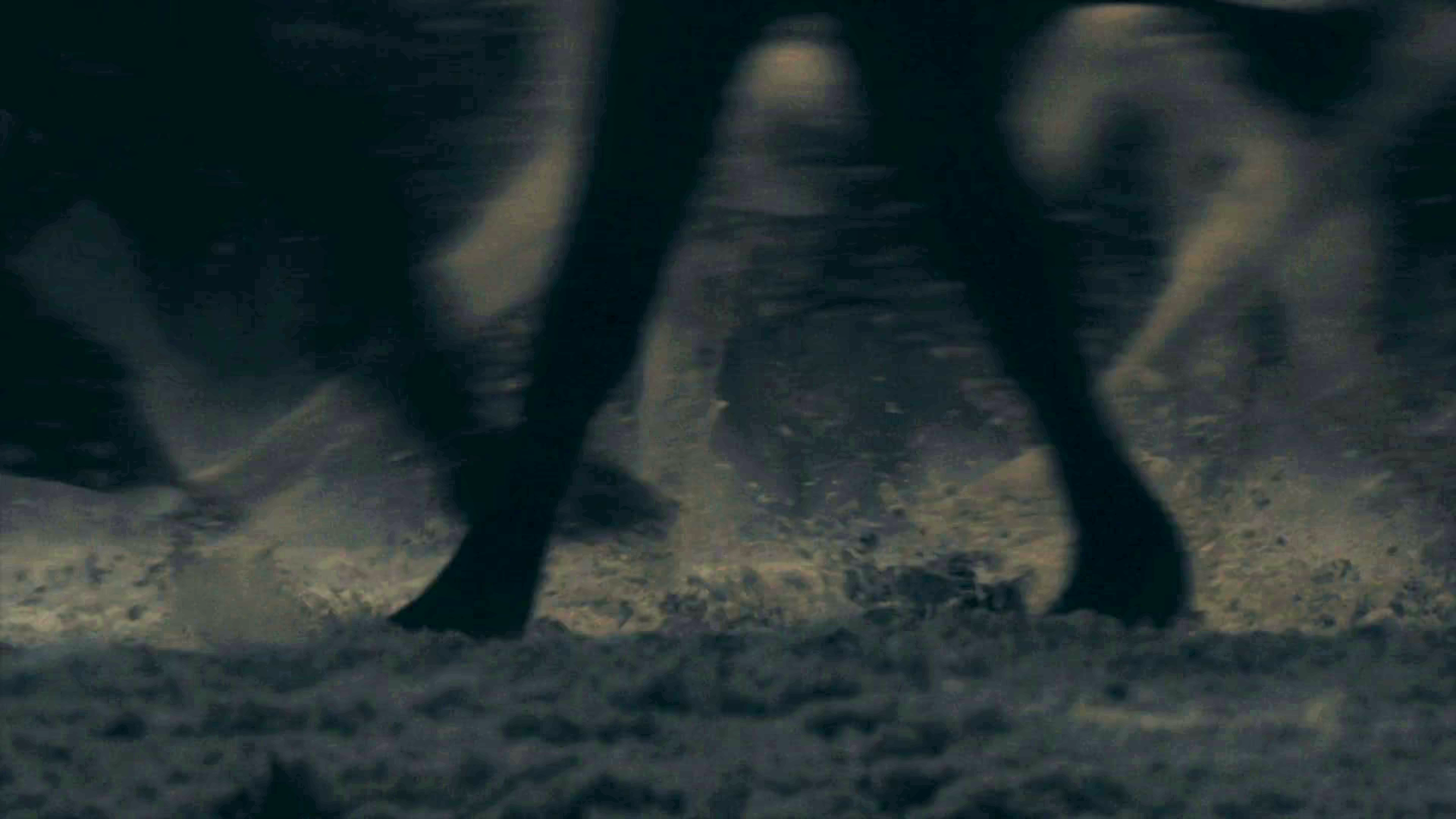 That doesn't mean, however, that Nymeria won't return. We still have three whole episodes left.
Game of Thrones airs on HBO every Sunday at 9 p.m. EST.