Gillie Da Kid's Eldest Son YNG Cheese Has Reportedly Died, Leaving Behind a Son and Four Siblings
Who are Gillie Da Kid's wife and children? The Philadelphia-based hip-hop artist lost his eldest son, YNG Cheese, in a triple shooting.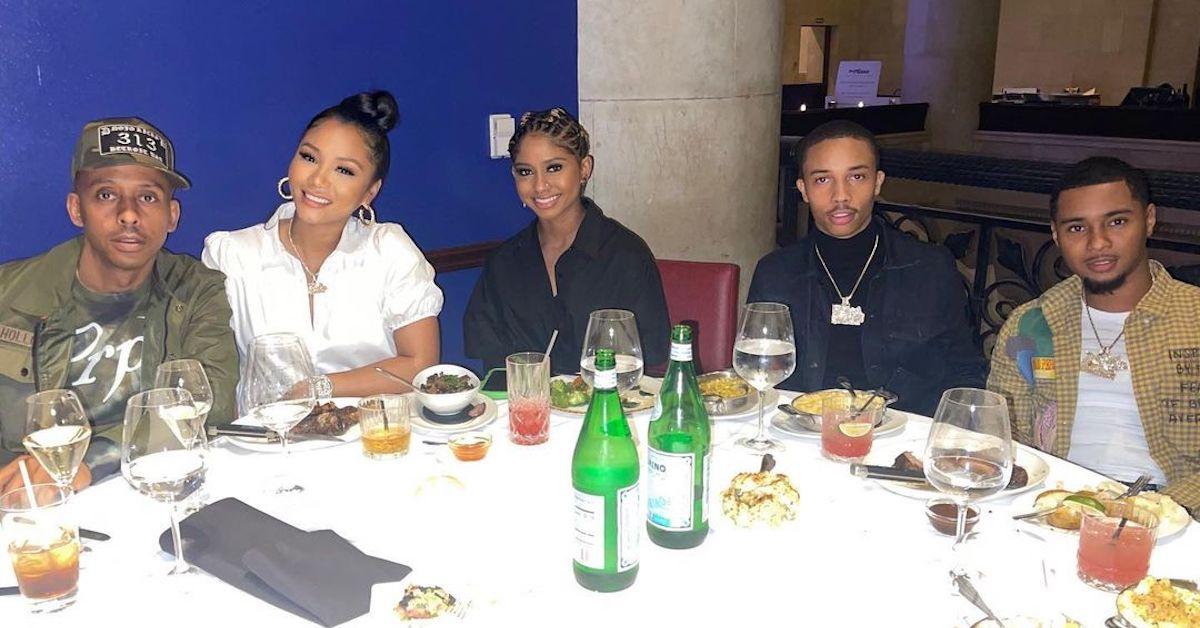 2023 is a sad year for Philadelphia's underground hip-hop scene. Fans and artists alike lost part of the Gillie Da Kid dynasty when his eldest son, 25-year-old YNG Cheese, was killed in a triple shooting on July 20. While police did not confirm that the 25-year-old shot in the back was YNG Cheese, sources close to the family began sharing their memories publicly.
Article continues below advertisement
Gillie Da Kid is one of Philly's most influential musicians over the past few decades, and he's built up a family dynasty of his kids who have followed in his footsteps. He and his wife of 25 years, Regina Little, have five children together and one grandchild. So who are all of Gillie Da Kid's children?
Article continues below advertisement
Gillie Da Kid and Regina Little have five children together, including YNG Cheese.
Gillie and Regina married in 1998 and have grown together to become successful individually. Gillie co-hosts the hip-hop podcast Million Dollaz Worth of Game alongside Wallace Peeples, who first publicly shared his condolences for YNG Cheese. With 3.2 million Instagram followers, Gillie is an unmatched force in his community.
Article continues below advertisement
Similarly, Regina is an Emmy-nominated makeup artist who worked on shows such as Chase Street and WandaVision. Regina and Gillie had five children, the eldest being YNG Cheese. About one year later, they brought their second child, Mac, into the world. Like their father, YNG and Mac have pursued a music career.
Mac goes by TR3Y SEVEN7 as a solo artist, but he and his older brother formed the hip-hop duo Macc N Cheese. In 2021, they released their debut album and have continued releasing music together since.
Article continues below advertisement
Gillie and Regina's third child, Nyla, has also maintained her image in the public eye. She graduated high school in 2020 and wanted to become an attorney. However, her Instagram bio now says "music otw," hinting that she'll also release some tracks. The other two "Da Kid" children seem to stay out of the limelight, so less is known about them.
Article continues below advertisement
YNG Cheese had one son, making Gillie Da Kid a grandfather.
Gillie and Regina are very young grandparents, but they are proud grandparents nonetheless. On April 15, 2021, YNG Cheese's son, Chase Amari Dash, was born. YNG and Cherie B announced the pregnancy in 2020, and although they split up shortly after Chase's birth, they are both very involved in Chase's life.
Article continues below advertisement
Since their split, Cherie has posted very little on social media, although she began sharing her journey with post-partum depression. Just three days before YNG's untimely death, Cherie shared a clip with a caption about why she and YNG decided to split. Sadly, Chase will now grow up without a father, although we expect that Gillie and Regina will still be very involved in his life.
Artists and friends have been quick to share their condolences after the news of YNG Cheese's death. Police have yet to relay exactly what happened, so all we know is that in the late hours of Thursday, July 20, three men were shot. While the other two men—a 28-year-old and a 31-year-old—are now in stable condition, YNG Cheese was not as lucky.
Our condolences go out to YNG's friends, family, and fans.