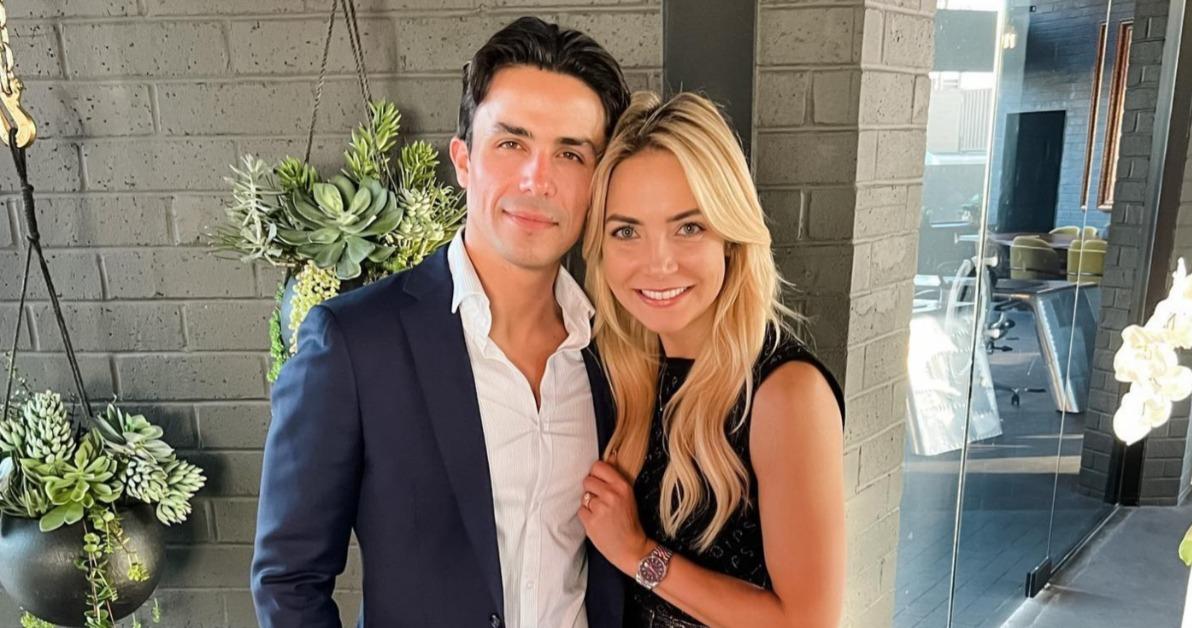 Gio Is a Devoted Husband on and off 'Selling the OC'
Behind every great real estate agent is a spouse who supports them and also has an immeasurable amount of patience for being married to someone in such a high-pressure job. And Selling the OC star Gio Helou is lucky enough to have a wife like that as well. But who is Gio's wife on Selling the OC and is she in real estate too?
Article continues below advertisement
Gio has been with the Oppenheim Group in Orange County, Calif. for years. He's experienced in his profession and his wife, Tiffany Helou, seems to appreciate just how important his job is. And where Tiffany shows support for her husband at work, he seems to be just as encouraging for her in all aspects of her life outside of their marriage.
Article continues below advertisement
Who is Gio Helou's wife on 'Selling the OC'?
Tiffany isn't a real estate agent like her husband, but she keeps plenty busy with her own career. According to LinkedIn, Tiffany is the senior manager of public relations and marketing for Behr Paint Company. Before that, she worked with Murphy O'Brien Public Relations in Los Angeles.
While Tiffany doesn't work with The Oppenheim Group and she isn't her husband's publicist, she is super supportive of him on Instagram and he is equally as enamored with her. They're kind of adorable, honestly.
And outside of work, Tiffany is big into fitness. She has multiple social media posts about the classes she takes at CAZ Training Club and fitness appears to be a huge part of her life. It looks like something that Gio shares with her too despite his own hectic work schedule.
Article continues below advertisement
'Selling the OC' is as dramatic as 'Selling Sunset.'
Whereas most other real estate reality shows focus on clients who want to purchase homes and their own individual stories that end at the end of each episode, Selling the OC is about some of the behind-the-scenes drama. Much like its predecessor Selling Sunset, this Netflix show gives viewers a peek into what real estate agents fight for when they want a listing that their colleagues also happen to be going for.
Article continues below advertisement
And then, of course, there's the drama in their personal lives. Is all of the drama in Selling the OC 100 percent real? Maybe not. But it's what made Selling Sunset such a success and fans are ready for more of that with this team of agents and their sometimes cutthroat attitudes when it comes to their jobs.
Article continues below advertisement
Can you hire Gio outside of 'Selling the OC'?
All of the real estate agents in Selling the OC are real, so technically, you can work with them in real life. And Gio's contact information is listed on his profile on the company website. But keep in mind the fact that these agents sell homes that are listed in the millions.
As long as you can shell out the cash and you don't mind knowing about the drama that goes on when clients aren't around, then you can work with the agents from The Oppenheim Group.
Watch Selling the OC on Netflix starting on Aug. 24.