'The Voice' Winner Girl Named Tom Talks Kelly Clarkson's Advice, New Music, and More (EXCLUSIVE)
'The Voice' Season 21 winner Girl Named Tom talks new music in 2022, Kelly Clarkson's best piece of advice, and their parents' support.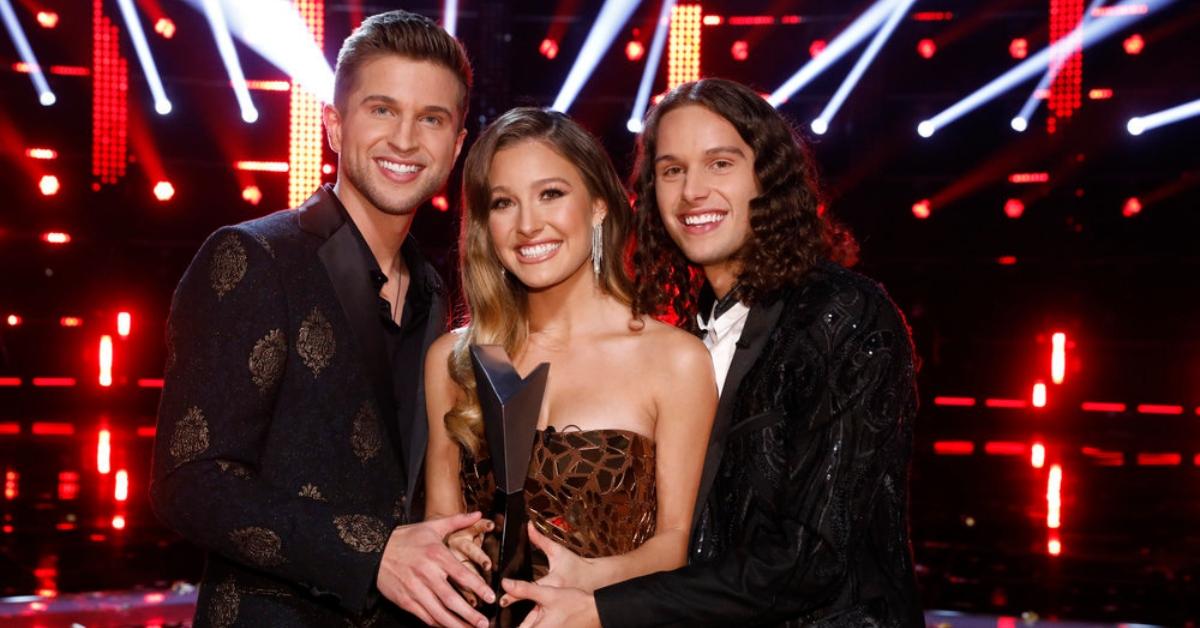 They're ready to take the music world by storm!
Kelly Clarkson cemented herself as the winning coach of Season 21 of The Voice when the band Girl Named Tom — consisting of siblings Caleb Liechty, 26, Joshua Liechty, 24, and Bekah Liechty, 20 — made history as the first-ever non-solo act to win the singing competition show.
Article continues below advertisement
After clinching a win for Team Kelly, the band immediately flew home to be with their father — who was diagnosed with a rare form of cancer in 2017 — and to spend the holidays with their family.
Following their historic win, the trio spoke exclusively with Distractify via email about what's next for the band, the best advice their Grammy-winning coach gave them, and how their parents' support helped them see this competition through.
Check out our Q&A below. (Editor's note: This interview has been edited and condensed for clarity.)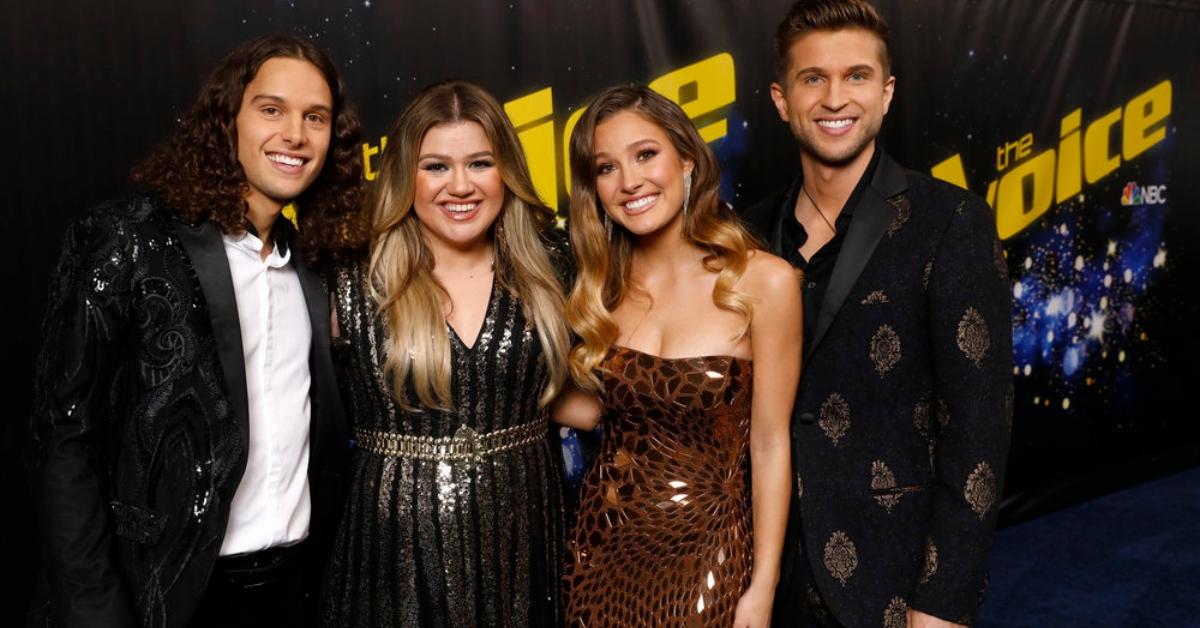 Article continues below advertisement
'The Voice' winner Girl Named Tom talks Kelly Clarkson's advice, new music, and more.
Distractify: What did you personally learn about yourselves and your band from your experience on The Voice?
Caleb Liechty: I learned to trust my instincts in arranging music! Arranging has always been one of my favorite parts of making music, and it felt incredible to have [four] pro musicians (as well as Paul Mirkovich and the best band in the land) affirming our hard work on a weekly basis.
By the end of the season, we felt like a well-oiled machine, able to turn out unique and beautiful arrangements that brought out the best in each of us. It was really difficult and the speed got exhausting, but it was so gratifying.
Joshua Liechty: My confidence in my ability to arrange and perform under pressure is the biggest thing I will take away from this experience. For our band, creativity, fun, and productivity are all interconnected, and so it was important to keep these things in mind even when we were tired during this marathon of a show. We learned to give each other space and grace when needed, while also keeping in mind how quickly we needed to turn out quality material.
Article continues below advertisement
Bekah Liechty: We always want to connect with our audience and sing right to their hearts. Going into The Voice, I was worried that our type of music wouldn't connect with folks across the television screen. I was wrong. And boy am I glad I was!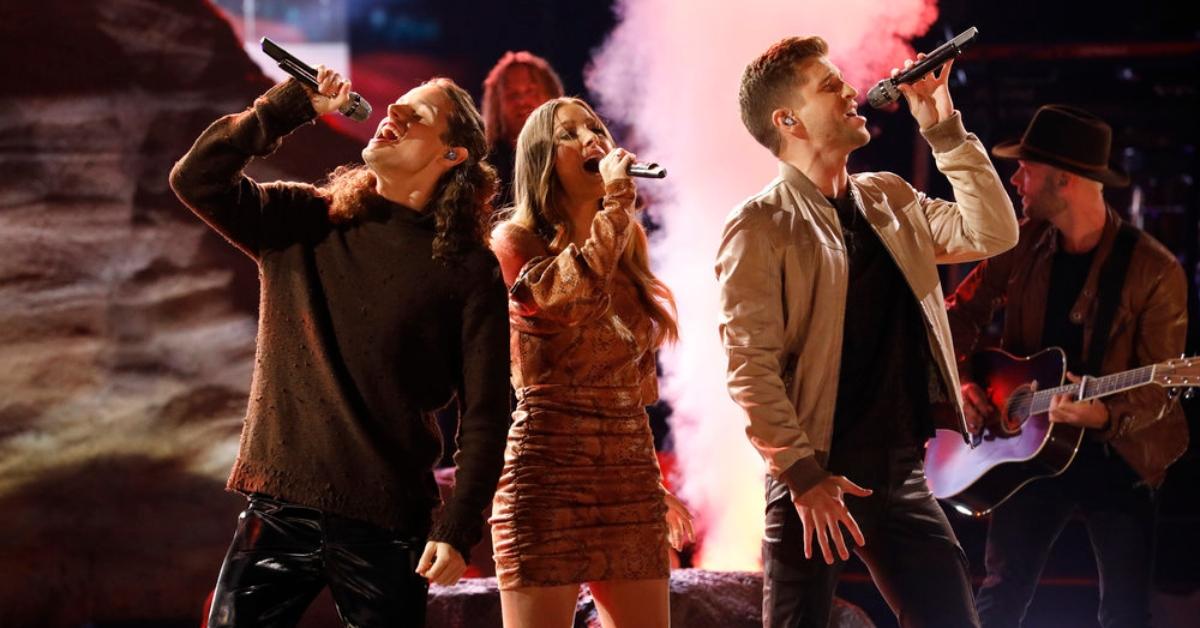 Article continues below advertisement
D: What is the best piece of advice that Kelly Clarkson gave you all while on the show?
CL: Before the final Monday show, she texted our group chat. She told us to have fun and let go of any desire for perfection. "It's art and it's supposed to be inspiring, fun, and keep us growing."
BL: Kelly said, "No matter where you're at in this music business, you've gotta work your BUTT off!" (Maybe she didn't say butt ;).) Everything she says is such valuable advice because it's coming from someone who's been there. A lot of folks think that once you're at a certain point, you've "made it" in the music industry, but Kelly's advice gives us a realistic view of what life is going to be like. We've made up our minds that we're going to work hard in this industry!
Article continues below advertisement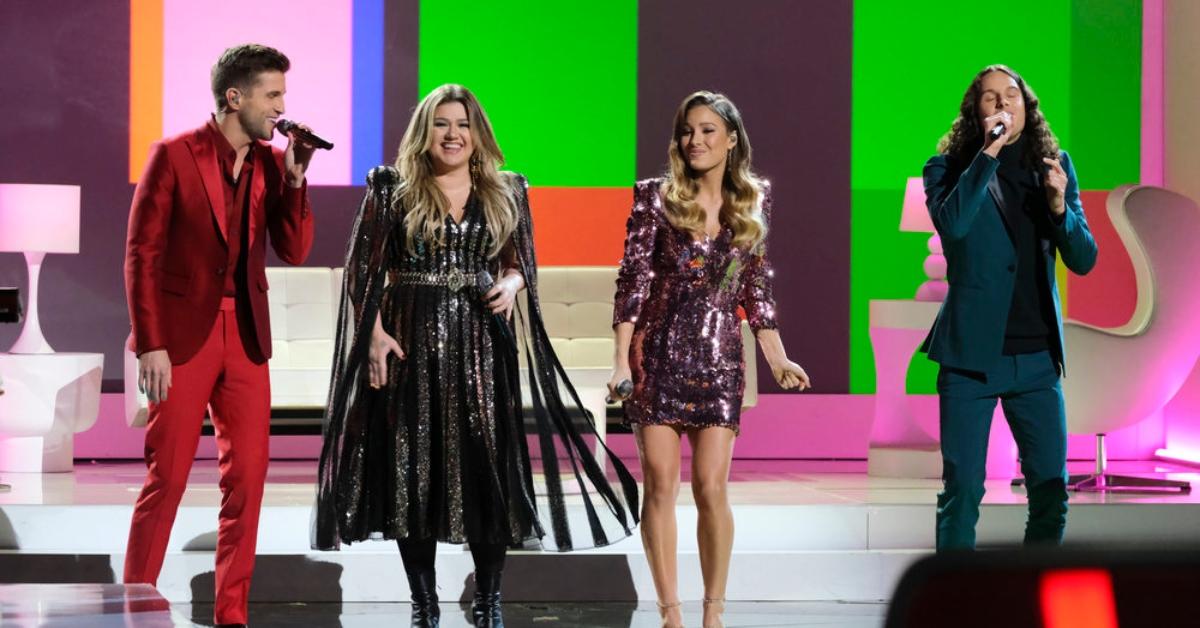 D: You opened up to fans on social media about how your parents continued to support you and wanted you to see this competition through. How did their love and support help you throughout The Voice?
CL: Obviously, we wouldn't be here without our parents. They've been cheering us on ever since Mom had the idea for the band! Their love and support kept us going when we needed it most ... when we were so ready to just hop on a plane and head back to Ohio to be with them in person.
Article continues below advertisement
JL: We have so much love for our family, and I also want to acknowledge what a community effort it was to keep us out in Los Angeles to see the show through. So many good friends and family came together to help us out in this difficult time, which gave us peace and helped with our ability to focus on making the best music we could.
D: What can you say about new music coming out? Plans and/or goals for 2022?
CL: We are SO EXCITED about our new music! Our goals for 2022 are clear: Release a full-length album full of meaningful songs and take it on the road when we can.
JL: Write, record, release, repeat! And of course tour; we're excited to play for and connect with our amazing fans when we can.
BL: Word on the street is we remind folks of CSN [Crosby, Stills, and Nash] and Peter, Paul, and Mary. That's great to hear because a lifelong goal is to be the harmony trio of this generation! 2022 is going to be the year we establish our sound further with each new release of music and we can't wait to get on the road too.