This Streamer Became a Twitch Affiliate Thanks to a Gift From His Girlfriend
An aspiring Twitch streamer ended up becoming an Affiliate thanks to a gift he got from his girlfriend.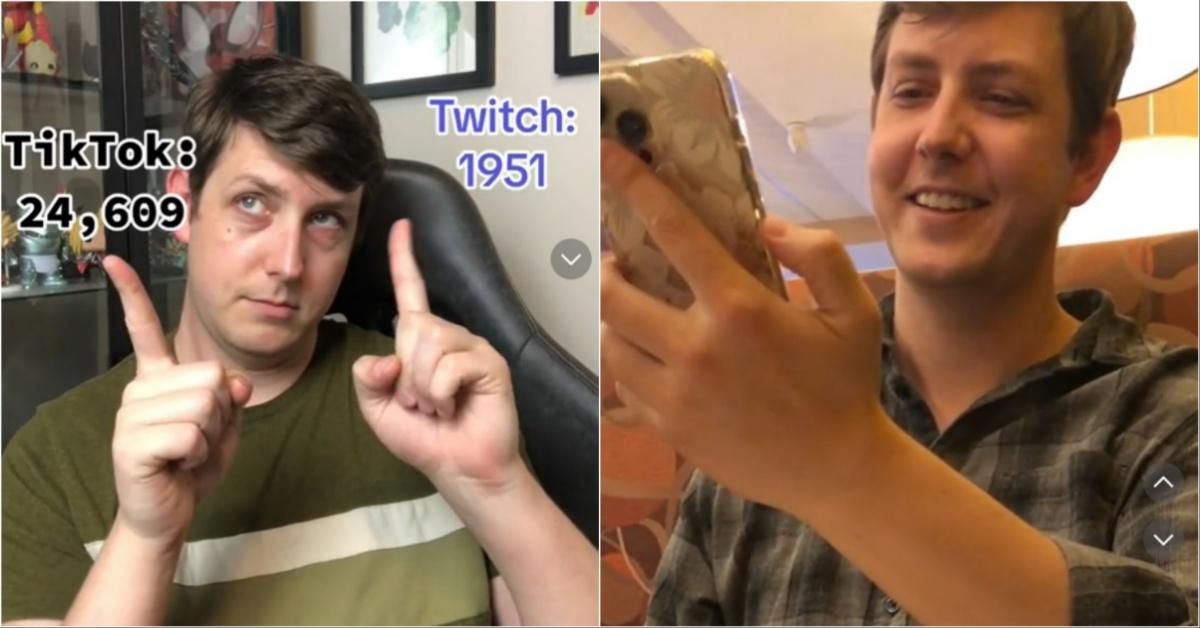 Shopping for birthday gifts isn't easy – and if you're FryedBryce, it's going to be hard to top the gift his girlfriend put together for his 31st birthday. That's because she built a social media presence from the ground up, earning him enough followers to eventually become a Twitch Affiliate.
If you're an aspiring streamer, that's arguably the best gift possible.
Article continues below advertisement
In a recent a recent post to TikTok, FryedByrce revealed his reaction when finding out about the gift. It shows his girlfriend surprising him with the account, followed by tears of joy after seeing how successful the account was.
Article continues below advertisement
Fast forward to today, and the latest video from FryedBryce shows that he's closing in on 2,000 Twitch followers and over 25,000 TikTok followers.
Article continues below advertisement
Best of all, he officially became a Twitch Affiliate on his birthday. Later on, Bryce posted a thank you video to all his new followers.
"Hi everyone," the video starts. "I clearly had to make a video to thank you all for the insane amount of support that I've received both on here [TikTok] and on Twitch. I'm so grateful for the love and encouragement everyone has shown to me and my girlfriend and my aspirations."
Article continues below advertisement
FryedBryce creates a wide variety of content, ranging from laidback Jackbox sessions with friends to solo playthroughs of Two Point Campus. He's most active on League of Legends, however, and stays fairly active on both TikTok and Twitch.
Article continues below advertisement
Before the gift was finalized, FryedBryce almost accidentally stumbled upon the surprise. A post from May 30 by his girlfriend (who was in the process of making him a TikTok account), reveals that FryedBryce asked her if she'd be interested in helping him make a TikTok account.
"So imagine the mental gymnastics I'm doing to be like, why can't he make a TikTok until Thursday," she said. "So I told him… Babe you can't make a TikTok until you have a strategy! Which albeit is not horrible advice but it's also not true."
Article continues below advertisement
FryedBryce then took her advice — and put together a chart showing how he could "Entertain, Educate, and Inspire" his viewers. This includes items such as "small tips for beginning streaming" and "League of Legends for beginners."
Article continues below advertisement
All told, FryedBryce is clearly staying active and making the most of the new accounts. The TikTok has only been up since May 28, yet it already has nearly 25 videos, each with thousands of views (most of them hover around 20K). The biggest video, however, is the reaction video showing his response to the gift – which is closing in on one million views.
If you're interested in checking out a FryedBryce stream, the next one on his Twitch calendar is set for Thursday and is a two-hour Elden Ring epic. You can also check out his library of archived content, which has dozens of hours of footage for you to enjoy.