A Woman Surprised Her Boyfriend With a Puppy on TikTok Only to Get Her Own Surprise
A girlfriend on TikTok surprises her boyfriend with a new puppy on TikTok, but the heartwarming story has an unexpected twist ending.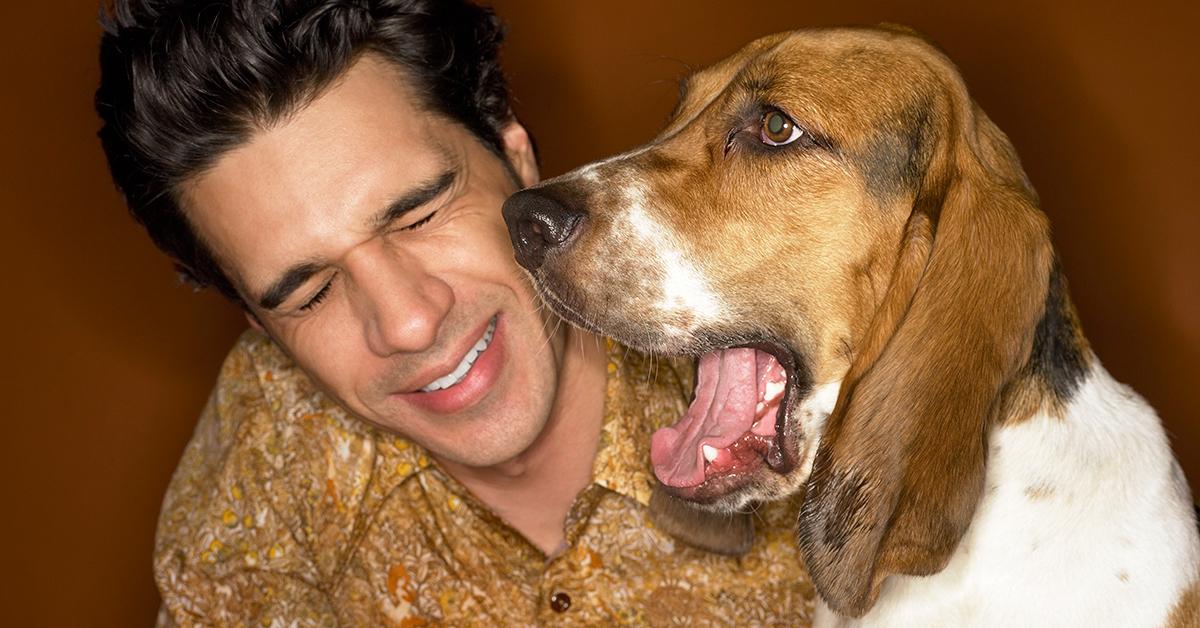 One of the hallmark signs of a loving relationship is being able to anticipate your lover's wishes and wants. This is by no means a hard and fast rule, but it's usually a good sign when you're able to surprise your romantic partner with something that you know will make them happy. It's even better when everyone in the relationship is on the same wavelength as each other enough to be able to really hone in on the things that will make the other person feel heard and appreciated.
Article continues below advertisement
This couple on TikTok seems to have that mutual appreciation for each other in spades, and the results seem too good to be true. In late April, a woman posted an adorable video in which she surprises her boyfriend with a new puppy for them to add to their family. Little did she know that her boyfriend came home with a surprise of his own for her. The heartwarming saga unfolds on TikTok in multiple videos and updates. Let's break down what happens between these two lovebirds.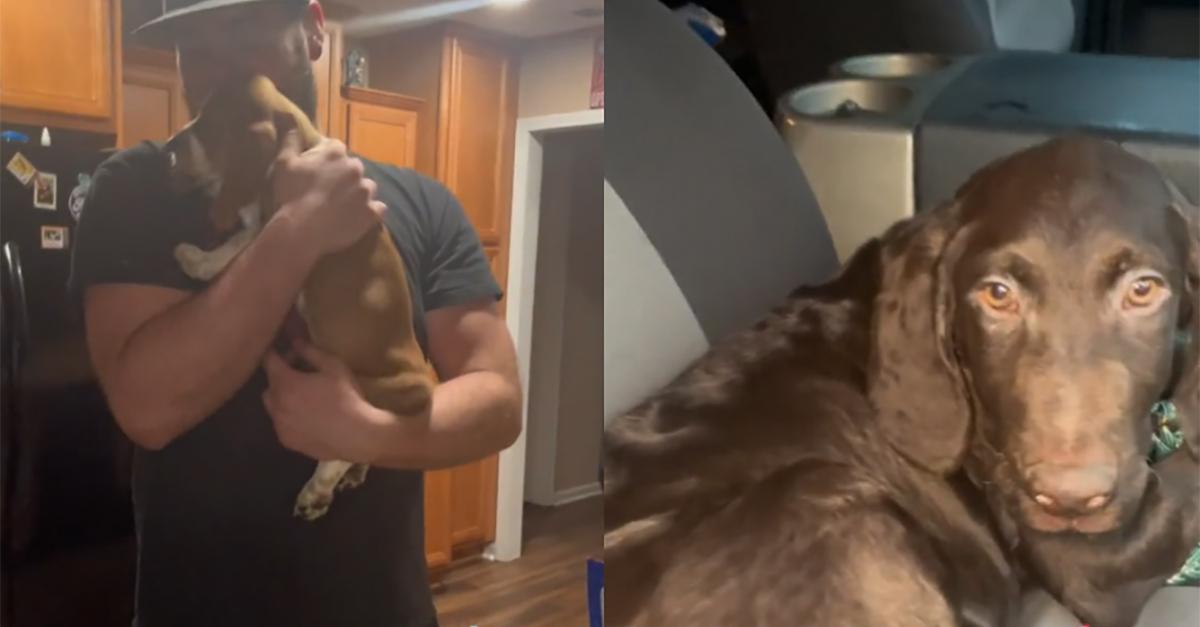 Article continues below advertisement
A girlfriend surprises her boyfriend with a puppy only to get her own surprise.
On April 23, 2023, Chelsea Renee aka @chelsearenee46 on TikTok, posted a video in which she tries to surprise her boyfriend with a new puppy as soon as he arrives home and records his reaction. According to the in-video caption, this particular breed was "the puppy he [had] wanted since he was a kid."
As soon as he walks in, she greets him with a tiny "Surprise" and their brand new dog.
He happily greets the dog with open arms, but admits that this was "really bad timing."
When Chelsea presses him about the purported bad timing, her boyfriend asks her to go look in his truck. Incredulous, Chelsea keeps recording as she goes outside to find her boyfriend's truck.
Astonishingly, the boyfriend had the same idea, as a chocolate lab was waiting for her in the passenger seat. According to the caption, Chelsea told him that she wanted a chocolate lab when they get married.
Article continues below advertisement
It's clear that both of them were prepared to raise a dog together, but neither of them expected to add two furry friends to their household on the same day. The original post currently has over 20.3 million views and 3.6 million likes, with several people asking in the comments how this ultimately ended. Chelsea provided plenty of updates, including a happy ending that you might only see in the movies.
In a follow-up TikTok, Chelsea revealed that they decided to keep both dogs. The second video shows them crawling all over their new daddy.
In a Q&A, she revealed that both pups are "well-socialized boys" and that they love each other as well and get along great.
This couple seems all too happy to let their family grow with two new dogs in the house.