The 'Girls with Balls' Cast Features a Bunch of Amazing French Actresses You've Never Heard Of
Who's in the cast of 'Girls with Balls'? The Netflix horror-comedy about a volleyball team that gets stranded in the woods has a cool ensemble cast.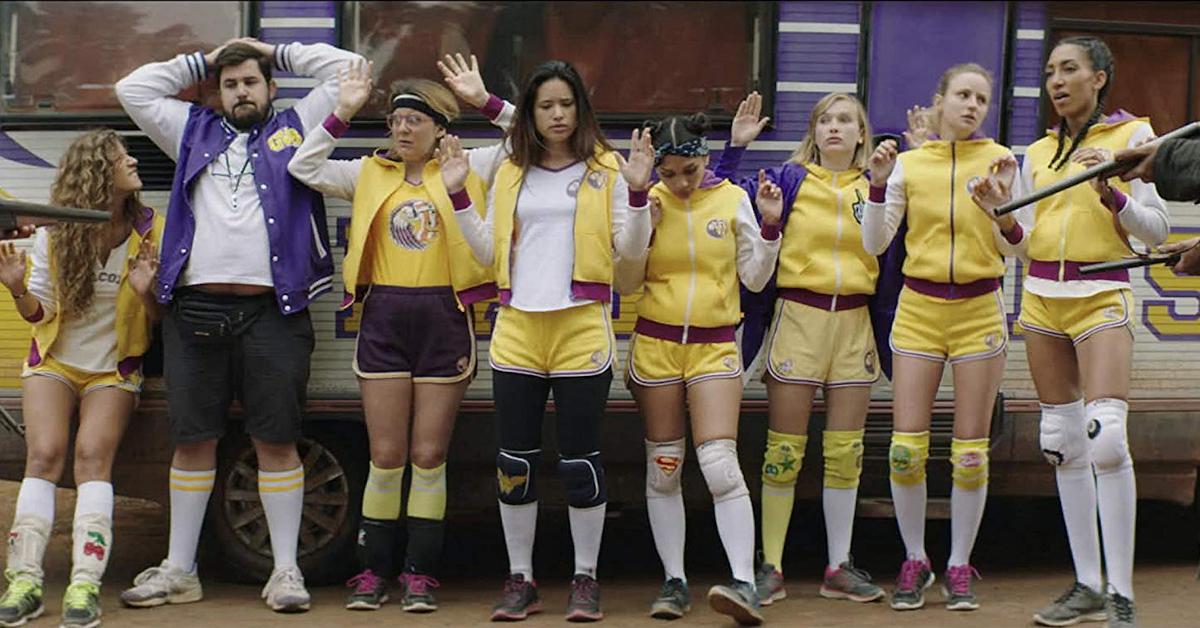 Who are the cast members of Girls with Balls? The French volleyball-themed horror comedy features an ensemble group of talent that runs pretty deep. Directed by Olivier Alfonso, the slasher film follows a pretty generic premise: a high-school team of athletes, The Falcons, get stranded in a backwoods area.
They find they're not alone, of course, when a gang of rednecks (who don't take too kindly to outsiders) tries to hunt them.
Article continues below advertisement
It all starts after the teenagers and their coach go to a restaurant/bar in a podunk area and are a little too high on themselves after winning big. As they cavort and celebrate (dancing on tables and such), the locals in the establishment are offended and a fight nearly breaks out.
It's de-escalated, but as anyone who's ever watched a single horror film can tell you: early formed grudges persist.
So as the team walks back to their van to get some rest, a gang of locals accosts them with bad intentions. And that's where the horror-action begins.
They use their volleyball skills, teamwork, and grit to survive the onslaught of rednecks who try to use them for a "Most Dangerous Game" type situation, and just like Ice-T in a movie based off that short story, they turn the tables on their predators.
Article continues below advertisement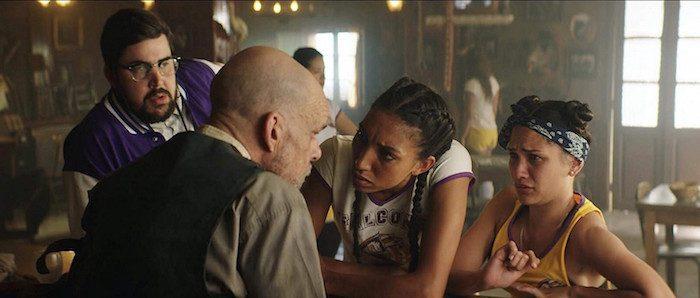 The film has been criticized for overusing tired horror movie tropes despite having an all-female cast. The "girl power" message in the film doesn't quite land because of some sexist jokes/situations, but the actresses are praised for their work in the movie. Which has many people asking:
Who is in the cast of Girls with Balls?
Article continues below advertisement
There are eight main protagonists in the film, Jeanne, Morgane, Hazuki (who is the team captain), Dany and Tatiana (who are lovers), M.A., Lise, and the squad's coach, who isn't helpful at all.
Morgane is played by Manon Azem, who's rocking an enviable Instagram account. But the amount of followers she has isn't the only thing impressive about this actresses' online resume. Her IMDB page packs a ton of French TV show credits and it seems like she has no shortage of projects lined up after Girls with Balls.
Article continues below advertisement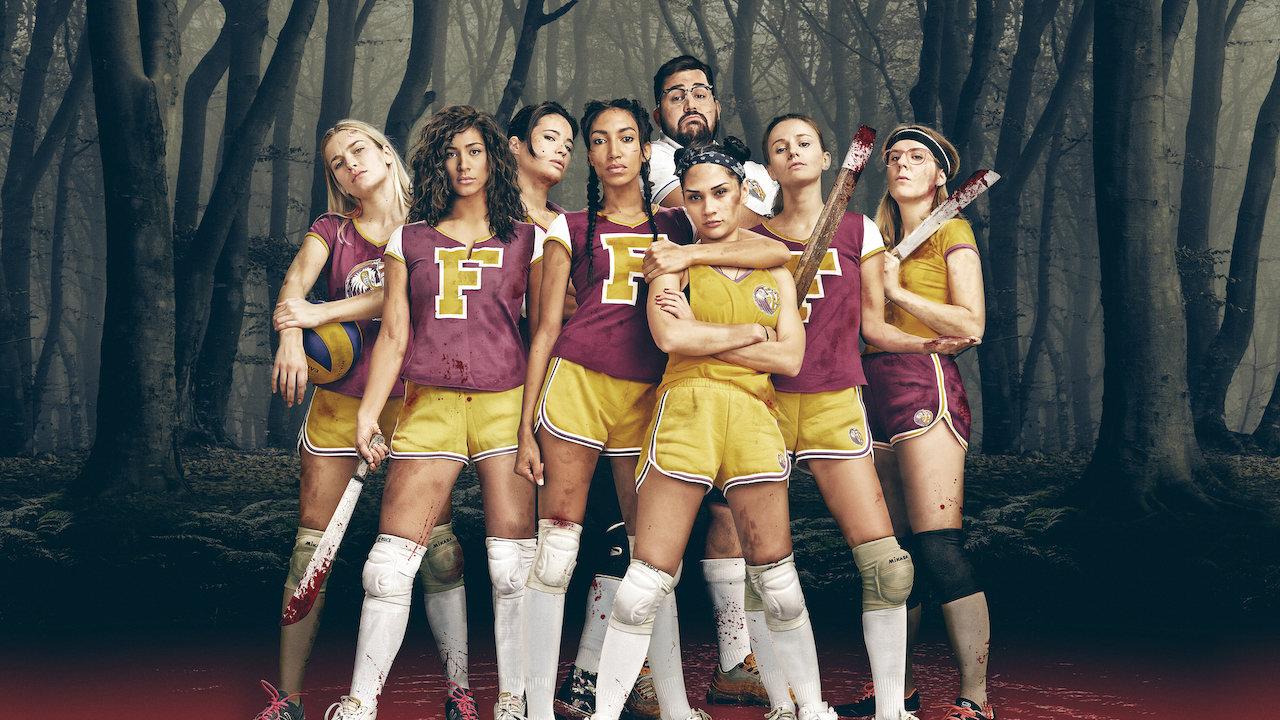 Jeanne is played by Tiphaine Daviot, who's appeared in a slew of French productions, most notably the Netflix series Black Spot. Her most recent work was Dark Stories, a TV movie that's currently in post production.
Article continues below advertisement
Anne-Solenne Hatte plays captain Hazuki who also rocks an impressive IMDB page. Girls with Balls is her most recent work, but she also appeared in a personal favorite of mine, an overlooked action film by the name of Lockout starring Guy Pearce that came out in 2012.
This is also the most recent flick for Camile Razat, who plays Lise in the movie. The French actress isn't just an actress, but she's also a model too, check out her IG page here.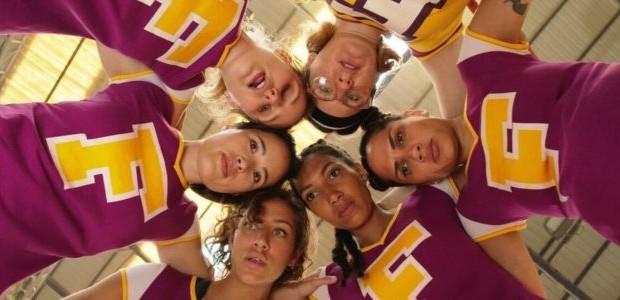 Article continues below advertisement
Dany Verissimo-Petit has booked steady video, TV, and film appearances since 2001 and has been in some legit productions, like the French parkour film District B13, along with other notable dramas. After Girls with Balls, she was filmed in Cry Me a River which is currently in post-production.
Margot Dufrene doesn't have as many credits as some of her co-stars, but has booked a recurring role on the French legal drama Perfect Crimes since shooting Girls with Balls.
Louise Blachere plays the nerd-turned-badass in the flick and has been in a ton of indie French flicks. She currently doesn't have anything on the docket after Girls with Balls according to her IMDB page, but wins the cast's Instagram pool by using some pretty awesome dinosaurs emojis in her profile. So cool.
Article continues below advertisement
The coach is played by Victor Artus Solaro, who's known for his comedic roles. Since filming Girls with Balls he played a recurring role in Le Bureau des Légendes, and is currently playing Spartacus in Brutus VS Ceser, which is still filming.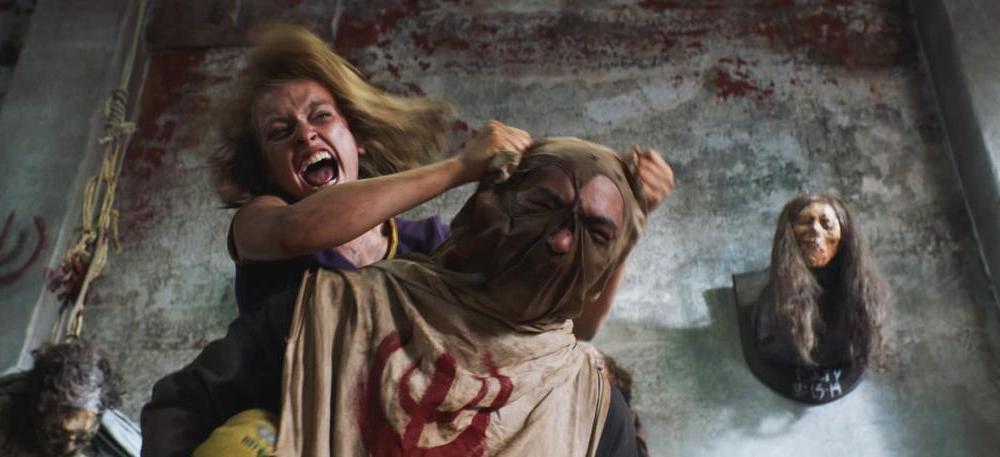 If the film piques your interest, you can check it out on Netflix right here, where it's currently streaming. However, if over-the-top slasher action isn't for you, you'll probably want to stay away then.