'Glass Onion' Is Filled With a Truly Absurd Number of Celebrity Cameos
'Glass Onion' is chock full of cameos from famous faces, so we took some time to run down every celebrity who shows up for just a little while.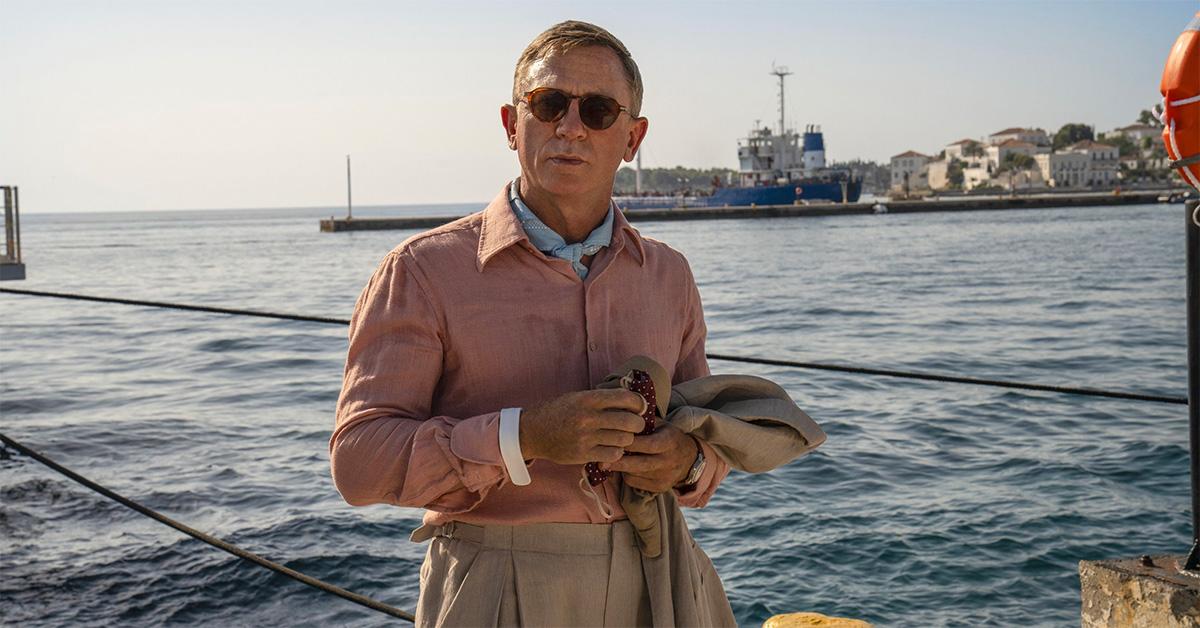 The first Knives Out certainly had a cast filled with stars. The movie featured great performances from Chris Evans, Ana de Armas, Jamie Lee Curtis, and the rest of its ensemble.
Article continues below advertisement
The Glass Onion Knives Out sequel just hit Netflix on Dec. 23. It's a bigger movie than its predecessor in almost every way, and that's especially obvious when you look at the sheer number of cameos stuffed into the project. Below, we break down every cameo from this jam-packed project.
Stephen Sondheim, Angela Lansbury, Kareem Abdul-Jabbar, and Natasha Lyonne as the 'Among Us' gamers
Perhaps the most widely discussed cameo grouping is this foursome. They played an online deduction-based video game called Among Us with Benoit Blanc during the early days of the COVID-19 pandemic. These cameos were the last onscreen appearances for both Stephen Sondheim and Angela Lansbury, who died between the filming of this movie and its release.
When it came to getting the late Stephen Sondheim for a cameo, Ram Bergman (Director Rian Johnson's producing partner) told The New York Times, "I wasn't really sure how to get to him. But then I was on a call with Bryan Lourd, our agent, and it somehow came up. I said, we really would love Stephen to do this. And I swear, five minutes later, he emailed me: he's going to do it."
And when it came to snagging Angela, Sondheim told Rian, "Oh, Angie — I'm friends with her. Tell her I'm doing it. She'll do it."
Article continues below advertisement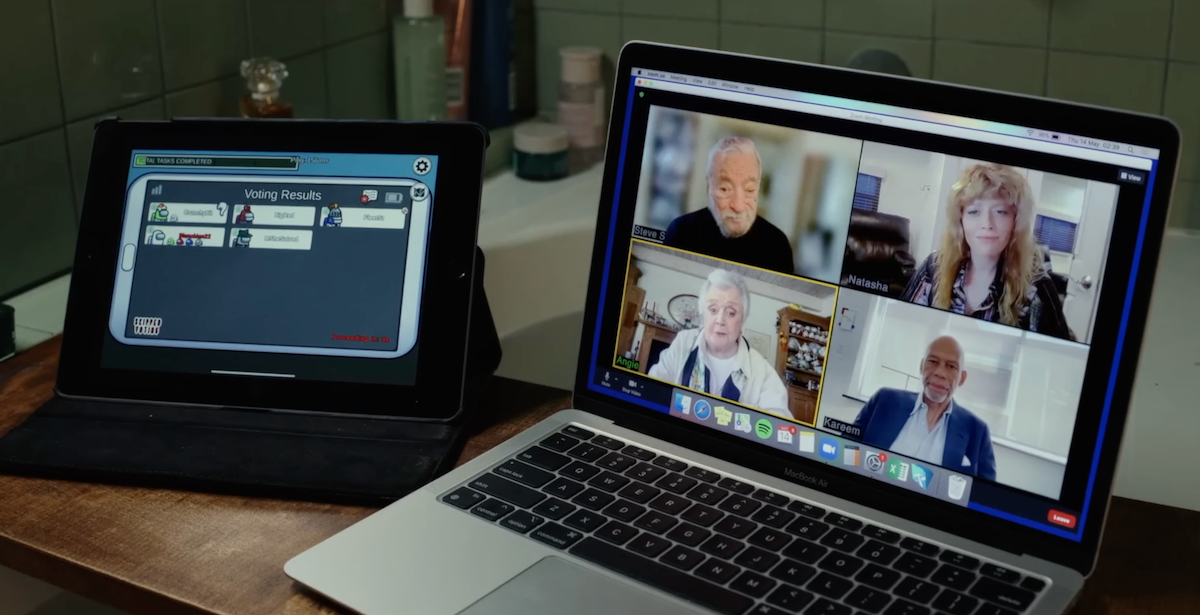 Ethan Hawke as Miles's Assistant
Playing Miles Bron's man on the mainland, Ethan Hawke shows up mainly to inoculate the core cast against COVID-19, so that they won't have to wear masks through the rest of the film. According to director Rian Johnson, Ethan took a break from filming Moon Knight in Budapest to come over to Greece and film the scene. Of all the actors who show up briefly in Glass Onion, Ethan may be the most overqualified for his part.
Article continues below advertisement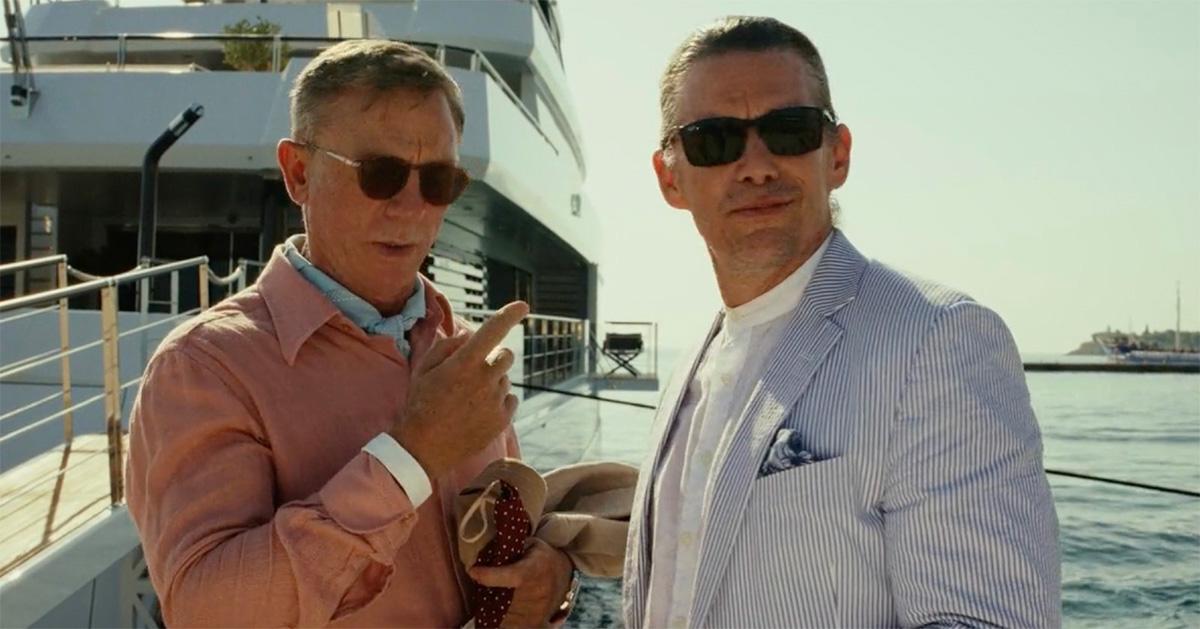 Yo-Yo Ma as himself
During an early scene, we see Birdie (Kate Hudson) throwing a massive party during the early days of the pandemic. She claims it's safe because these people are all in her "pod." Famous cellist Yo-Yo Ma is among the many guests at Birdie's soiree. He is able to shine some light on a fugue (a contrapuntal compositional technique in two or more voices) that some of the core cast is hearing as a part of Miles Bron's initial puzzle box.
Article continues below advertisement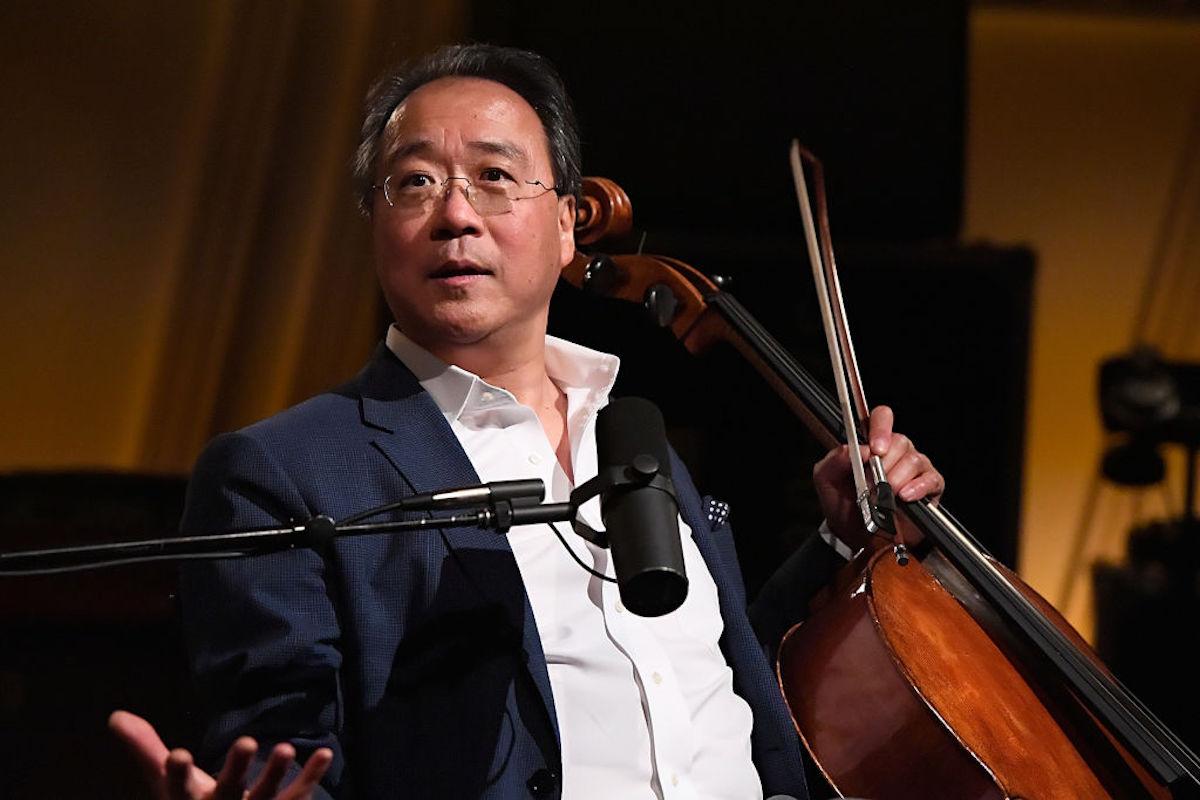 Jeremy Renner's face on hot sauce and Jared Leto's hard kombucha
Neither one of these actors show up in the movie, but Glass Onion features products that are allegedly from both actors. In Jeremy's case, it's hot sauce, and in Jared's, it's the hard kombucha that many of the characters drink. Rian Johnson apparently got permission from both actors before using their names in the movie.
Article continues below advertisement
Hugh Grant as Benoit Blanc's partner
Although Glass Onion does' confirm Benoit Blanc's sexuality, Rian has since clarified that Blanc is a gay man, and his partner is none other than Hugh Grant. We hear Hugh's voice early on in the film, but we don't see him until we flashback to that same moment again and discover that our initial beliefs about Glass Onion were wrong.
Article continues below advertisement
Serena Williams as Miles Bron's personal fitness instructor
Another brief cameo comes from Serena Williams, who has apparently been hired by Miles Bron to act as his personal fitness instructor. We don't actually see her do a workout, but she does ask Blanc and Helen Brand if they want one, since she's on the clock anyway.
Joseph Gordon-Levitt as the island's hourly dong
Joseph Gordon-Levitt does not appear in the Knives Out sequel; however, he does lend his vocal talents to the production. Joseph Gordon-Levitt says "dong" on the hour in the movie. According to Insider, Rian got Joseph to participate while they were shooting Joseph's episode of Poker Face, which Rian directs.