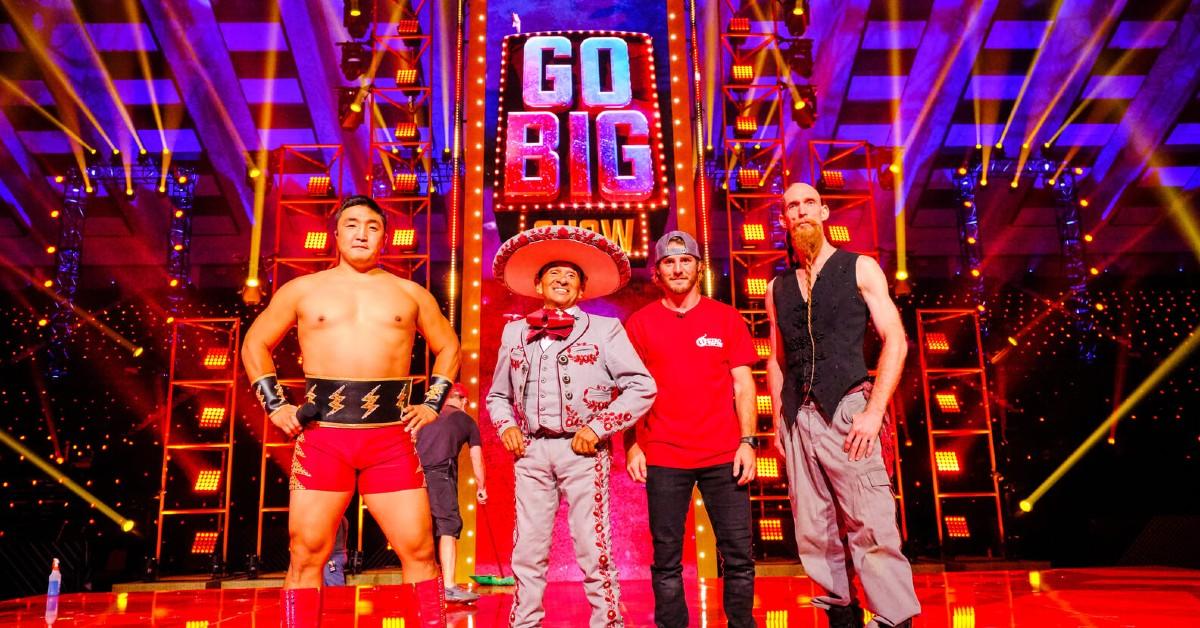 TBS's Unhinged Series 'Go-Big Show' Features Super-Sized Talent — What's the Grand Prize?
Have you ever wanted to watch a show that's essentially America's Got Talent on crack? If so, then TBS's wild talent show series Go-Big Show is for you. Because singing and close-up magic are talents for squares (just kidding), Go-Big Show features more extreme, dangerous talents. From alligator trainers to ax-throwers to wheelchair stunts (yes, really), this isn't your grandmother's talent show.
Article continues below advertisement
The show sees stand-up comedian Bert Kreischer as its host. The judges include Grammy-winning rapper T-Pain, actress Rosario Dawson (Trance), Grammy-winning singer-songwriter and actress Jennifer Nettles (The Righteous Gemstones), and superstar wrestler Cody "The American Nightmare" Rhodes. While iconic rapper (and Martha Stewart's BFF) Snoop Dogg was a judge on Season 1, T-Pain replaced him for the second season.
With its eclectic panel of judges and loud, fire-boasting schtick, Go-Big Show doesn't seem to take itself too seriously, as it simply aims to entertain. For the contestants, however, things are serious, because there's a stunning prize at the end of the road for just one talented weirdo. So, what's the grand prize?
Article continues below advertisement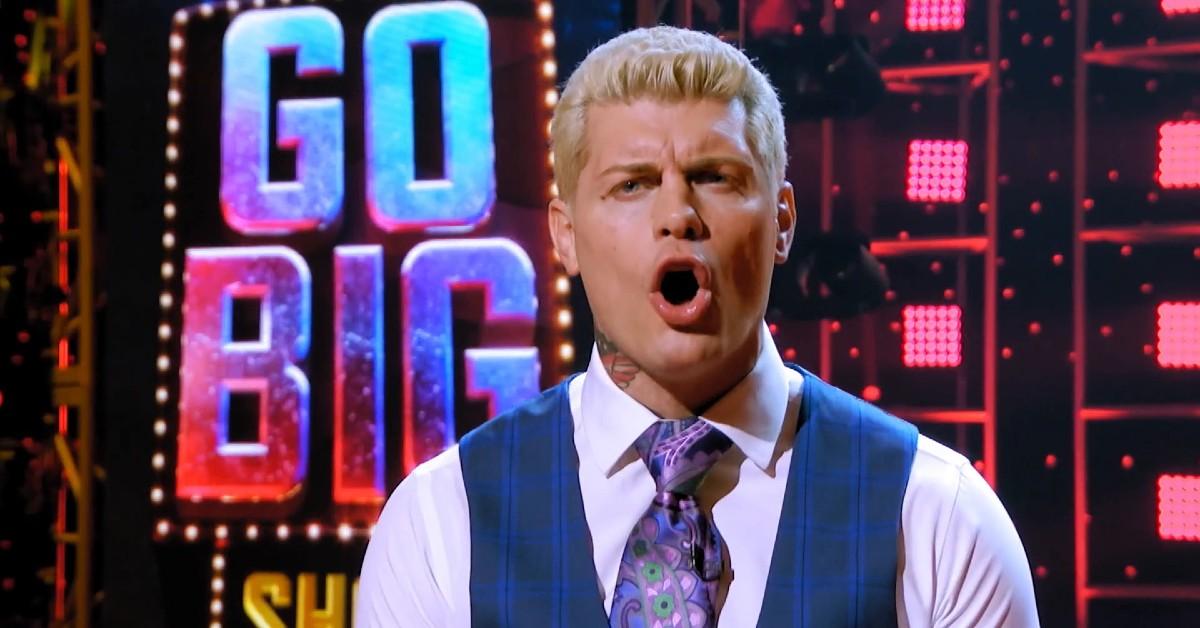 What grand prize does the winner of 'Go-Big Show' receive?
Contestants swallow swords and light themselves on fire each week for a chance to win a whopping $100,000. Listen, we wouldn't be putting our bodies through hell for a measly 10 grand.
Competitors must make it through the qualifying rounds before competing in the season finale of, what Cody Rhodes calls, "the most dangerous show on TV." The judges score each performance on a scale of 0 to 100, the latter be the best of the best.
Article continues below advertisement
Cody Rhodes opened up about his experience judging the jaw-dropping performances.
The All Elite Wrestling executive VP seems pretty humble about his own personal critiques. "I sit there often and I'm pretty sure I'm not qualified to be judging some of the things I'm judging but I try my best," he told the Boston Herald in January 2022.
"There are acts that you want to turn away from, but you can't. The Speed Eater absolutely fills that bowl up with less-than-appetizing dishes you may be familiar with," he said, clearly squeamish.
"Actually, there are a few others of the sideshow variety that also have a very grotesque approach — I think that's how they balance against their competition. If it's a really high-risk stunt, if it's magic, if it's a presentation, what's the one thing that they can do?" he went on. "If that's to gross-out the judges with their individual discipline or skill, maybe it'll take them far. Maybe it won't."
Article continues below advertisement
With shows like AGT and the Go-Big Show, it seems that almost every performance is a risk to some extent. There's hardly an act that will fully please every audience member and judge. But, we'll admit, we think some contestants prefer to shock than impress. Plain ol' shock value won't get contestants closer to being $100,000 richer, though.
Watch the Go-Big Show on Thursdays at 9 p.m. EST on TBS.