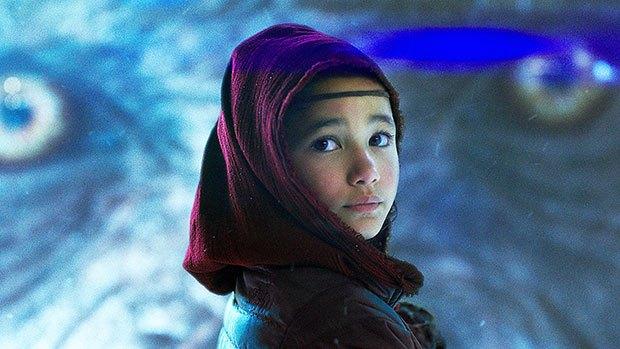 Kaylee Hottle Is the Deaf Actress Stealing the Spotlight in 'Godzilla vs. Kong'
There are some movie titles that, no matter what, are going to get people excited. Heck, the original cut of Justice League from Joss Whedon was a slobbering mess and even though it underperformed for Warner Bros., it still managed to make a ton of dough.
Article continues below advertisement
Aquaman is almost unwatchable, but people love Jason Momoa (he is awesome) and it blew a ton of other flicks out of the water. People were obviously stoked about Godzilla vs. Kong, but few could've predicted that the biggest talking point of the movie would be a little girl.
The little girl in 'Godzilla vs. Kong' stole the spotlight immediately.
That's not the say that the action between the giant Lizard and the giant Ape in the film isn't absolutely fantastic. In fact, the only bad thing that anyone's had to murmur about the fight sequences is that it takes entirely too long before the Titans start trading blows.
The biggest criticism of the film, however, is that when the monsters aren't fighting there doesn't really seem to be an otherwise compelling story going on.
Article continues below advertisement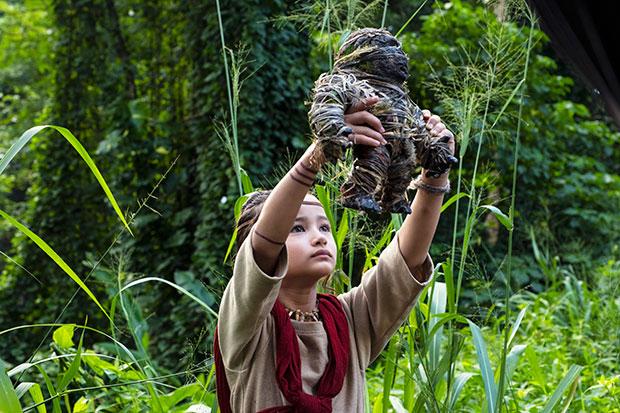 This means that sympathizing with the movie's human characters is almost impossible — until the little girl who manages to communicate with Kong comes on the screen.
A number of critics and fans of the film alike have had nothing but positive things to say about the actress, but it isn't just audiences. Her fellow cast members were over the moon to work with her.
Article continues below advertisement
Meet Kaylee Hottle, a deaf actress who is making her film debut!
Alexander Skarsgard says he was absolutely blown away by Kaylee Hottle's skills. The Tarzan star, who plays a cartographer and geologist for Monarch, the monster research organization that captures Kong to fight with Godzilla, says he learned ASL in order to more effectively communicate with Kaylee during the shoot.
In an interview with Junkee he said, "It's fascinating how comfortable she is in front of the camera and how quickly she takes notes from the director Adam [Wingard, the film's director]. He'll explain something and she'll be like, 'Got it, got it.' Then she'll just do it and everyone's like, 'The f--k … how did she?'"
Article continues below advertisement
The actor went on to say, "She's so professional. There's so much going on on her face, her expression, and the subtleties of that is fascinating to watch."
Alex Garcia, a producer for Godzilla vs. Kong, stated in a press release the unconventional methods in which they were able to actually cast Kaylee.
Article continues below advertisement
"Finding the right girl to play Jia was an incredible challenge," Alex said. "We had to look outside of the traditional casting channels to find her, and Kaylee, whom we were very fortunate to cast, had never been in a film before. But through a network of casting directors and theaters, our terrific casting director, Sarah Halley Finn, was able to locate her. And the moment we met Kaylee we knew she was the right girl for the part."
Article continues below advertisement
What is Kaylee Hottle's heritage?
The young actress comes from an all-deaf family and there are four generations of deaf family members from her father's side. She's biracial: her mother's of Asian/Pacific Heritage and her father is Caucasian. She has two siblings as well: a sister and a brother.
She's currently enrolled in the Texas School for the Deaf and is getting a ton of love from local media outlets for her appearance in the flick. Kaylee has said that her favorite actress is Millicent Simmonds of A Quiet Place.
In order to celebrate her appearance in the film, the Texas School for the Deaf held a special screening of the movie at EVO Entertainment in Kyle, TX.
Article continues below advertisement
Godzilla vs. Kong was released on March 31, 2021, and has already grossed over $132,700,000 worldwide, one of the best Hollywood productions during the pandemic.
The film's available to watch in theaters and HBO Max. Will you be checking it out?