'Gord' Review: An Addicting and Choices-Driven RTS With a Lot to Love
'Gord' is a single-player Slavic-inspired fantasy game that successfully splits its focus between city-building and exploration mechanics. Here's our review.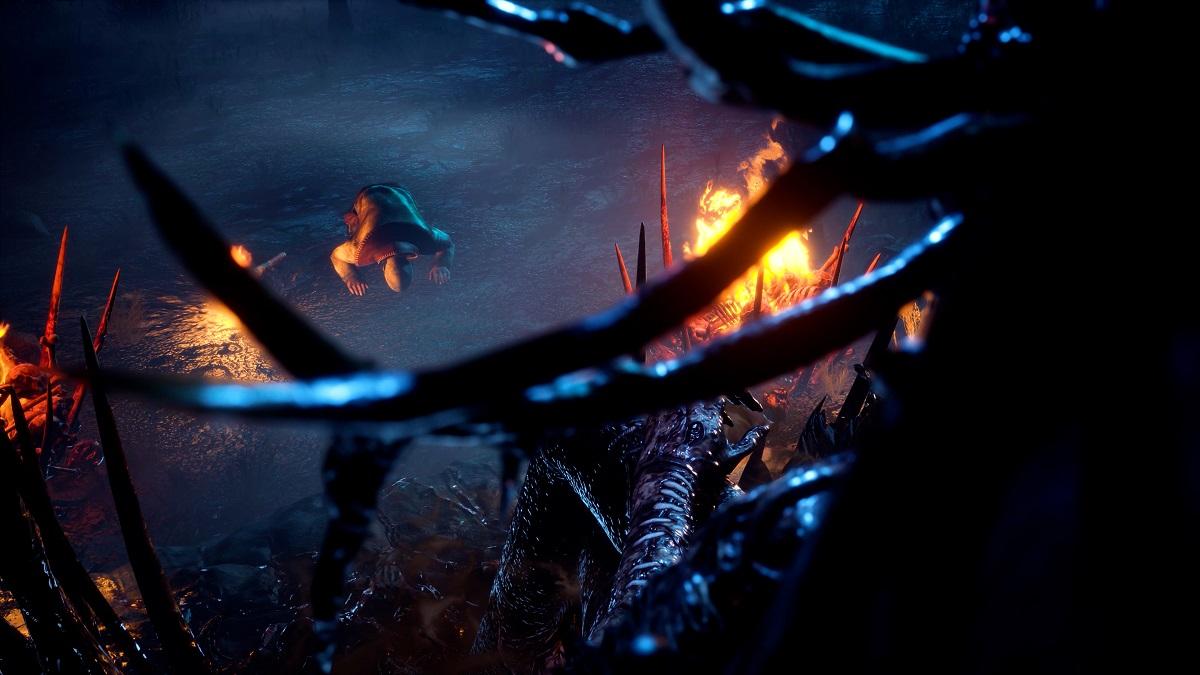 Fall slipped into winter. Icy stardust fell over Lysatia's mythical woods. The animals we hunted vanished, and the mushrooms stuffed down our throats to survive were swept over by the biting arctic. Food was already in short supply. Soon my subjects will go insane, and mad men will axe our walls to kill for their horrifying deity.
There, sitting in a pit between careful meditation and stumbling foresight into what could overthrow your planning, Gord sinks its teeth into you.
Article continues below advertisement
You'll grow a humble settlement and coordinate its citizens to gather supplies, then brave through gunky marshlands and near-endless inky forests to cut down nightmarish creatures. Each progressive step is a delightful pivot between these two sides of city-building management and exploration. You feel busy and intrigued by what Slavic-skinned Horror might lay beyond, losing yourself (and many hours) as in-game seasons pass.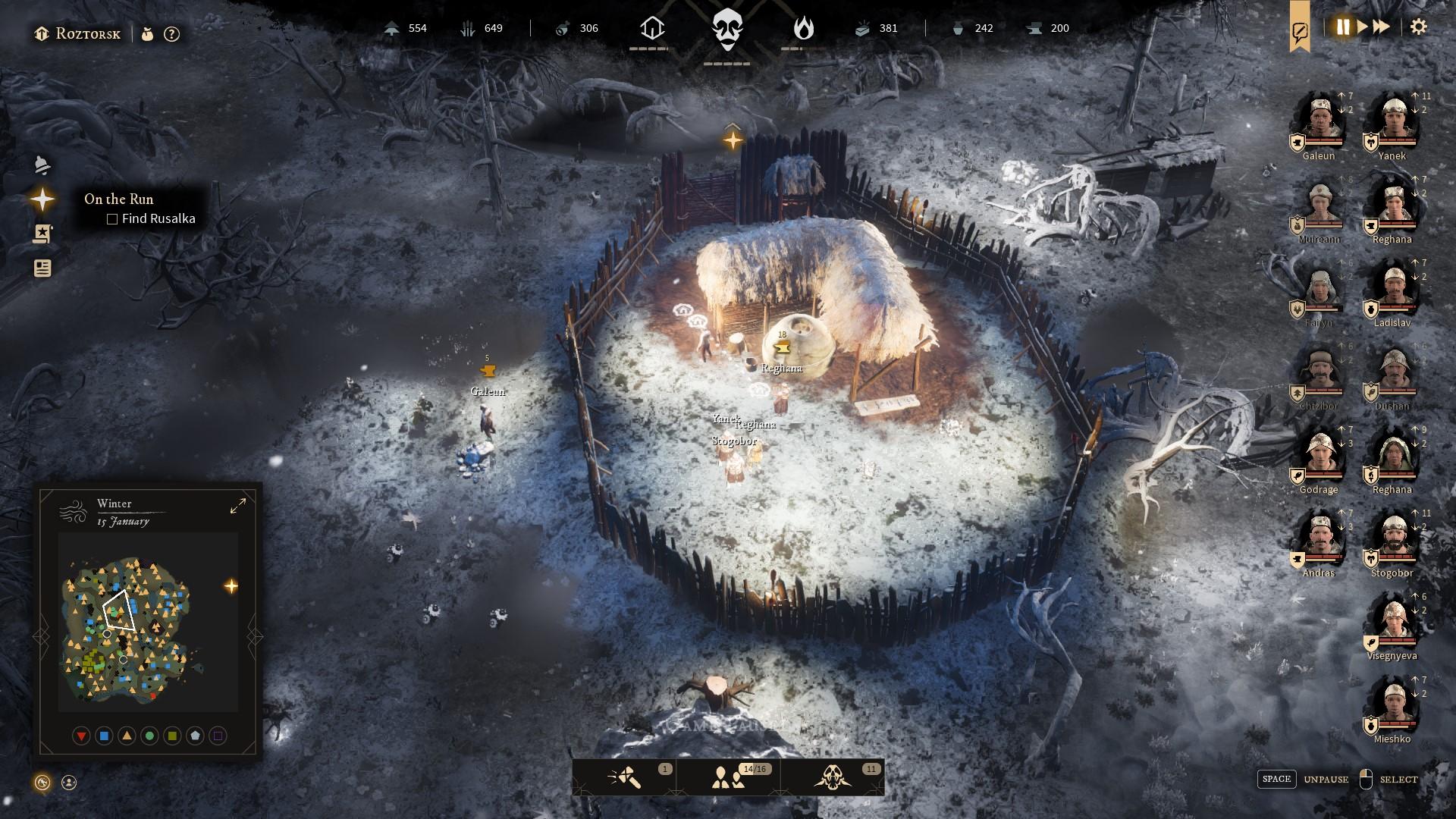 Article continues below advertisement
From its focus on resource efficiency to the in-game choices bleeding into your odds of survival, Gord boldly splits its gameplay offerings to deliver an addicting RTS experience. Aside from a few pacing caveats and particular design decisions within the campaign, this dark fantasy title just about knocked everything out of the park.
Gord
Our Rating
Gord is an excellent RTS that expertly juggles city-management and exploration mechanics, sinking its teeth into you further as you make game-changing decisions and maneuver challenges.
Developer: Covenant.dev
Publisher: Team17
Platforms: PC, PS5, Xbox Series X/S
Release Date: August 17, 2023
Article continues below advertisement
Headed by a former producer from The Witcher 3: Wild Hunt, developer Covenant.dev steps into the limelight with Gord. It's a genre mash-up inspired by RimWorld, Northgard, and Darkest Dungeon while sharing some semblance to the brutal tone pulsing in The Witcher franchise.
Covenant.dev's implementation of that cruelty reared its head in our preview of Gord, forcing us to sacrifice a child to sate the demands of a spine-chilling creature known as a Horror.
A forbidden land called Lysatia is home to these abominations. And as it happens, you're ordered by the nation-conquering king of Calanthia to explore its land in search of gold for his campaign. The Tribe of the Dawn, natives of Lysatia, come under your command as subjects per the king's instructions to better navigate the wildland.
Article continues below advertisement
Cinematic cutscenes with core characters from your community and antagonists fill in the pieces of your scavenger hunt, ramping up to otherworldly heights as these personalities butt heads. Players will see the narrative as the backbone of Gord but not its primary appeal.
Gameplay swallows up all the focus, but the story does have its fair share of thrilling twists, and you feel a greater sense of connection to the Tribe of the Dawn by the end of it.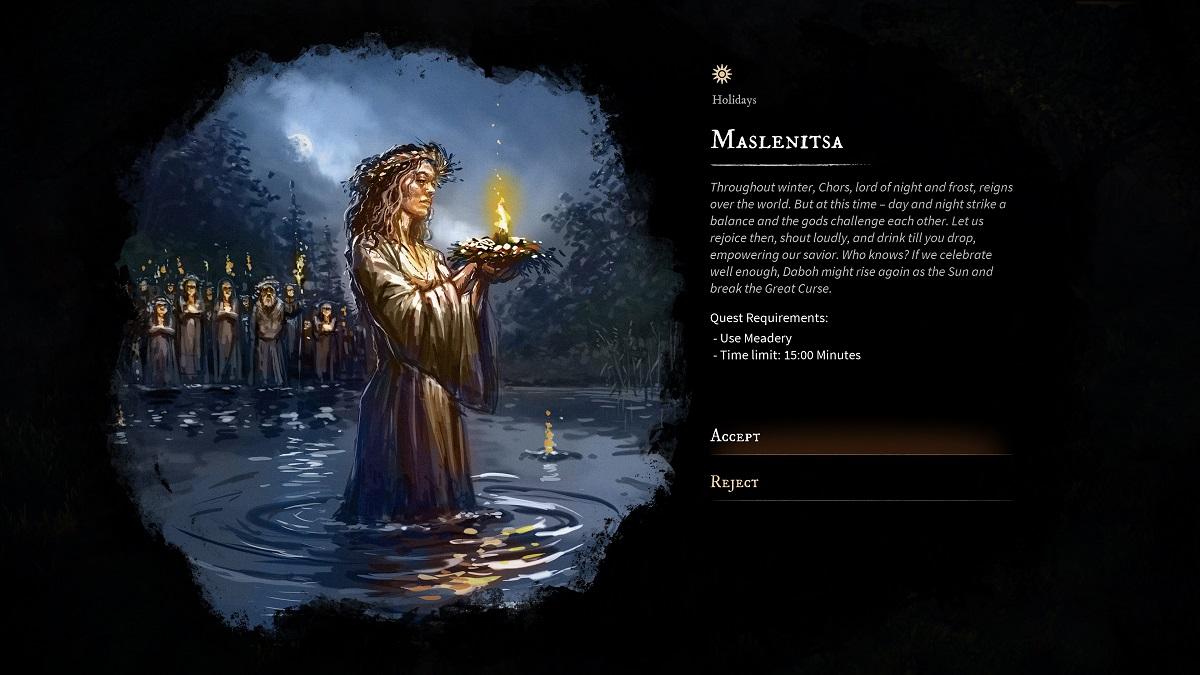 Article continues below advertisement
Inside your gord, a palisaded haven you can construct, you'll welcome newborn subjects and watch them grow into capable adults sent scavenging for food or wood. Meanwhile, older members with high gathering proficiencies can collect upgrade resources faster to improve buildings or strengthen the gord's walls against raids.
You will often make workstations and smartly jig-saw them into the settlement, where subjects can take on professions suited to their inherent quirks and expertise.
A contingent of Axe Wielders and a Scout can simultaneously circle the gord, pushing deeper into an obscured map to discover equipment, resource points, and fight off creatures with spells.
Article continues below advertisement
At every wink, you're calculating the next move to either deck out the gord or finish maps. It can be overbearing at first, but you come to settle into the hook Covenant.dev has finely carved out — learning the ropes through trial and error yet always a hair's breadth away from new physical and environmental dangers.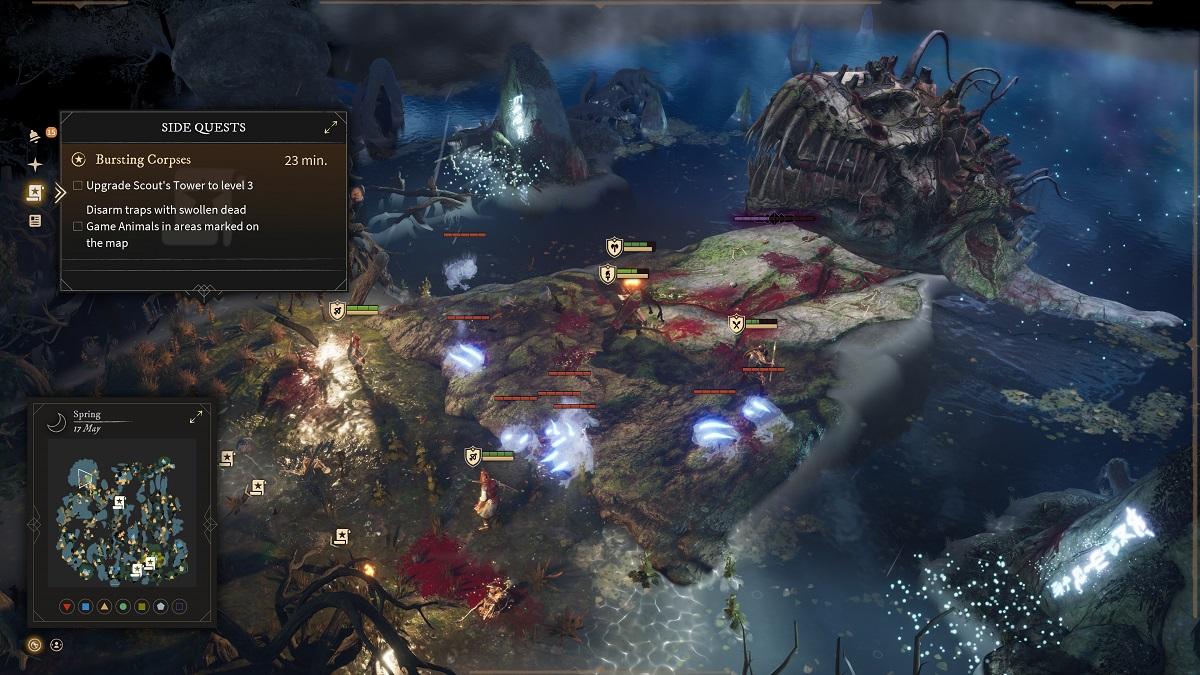 Article continues below advertisement
You're kept in the dark intentionally — Horrors hiding in the fog of war. You either complete their demands or face a plague, but unfortunately, the Horrors can be redundant depending on the map.
Some objectives require exploring the zone or defeating certain enemies, and because of that, Horrors get presented as optional encounters that might make things worse.
For how much Horrors characterize the outlandish nature of Lysatia and the narrative, it's strange that you can sidestep these creatures and miss the unique challenges they bring to the table. It's a design decision that hurts the campaign. Objectives focused on aimlessly wandering until you find a particular item can be just as damaging.
Article continues below advertisement
Maps aren't small, and maxing out your gord later in the game doesn't take long because you know what to do by then. You'll spend too much time exploring that you begin to slip from that busy and satisfying cycle Gord has between its mechanics, dragging the pacing to a slow crawl.
Thankfully, players can adjust the involvement of Horrors and other features in Custom Mode.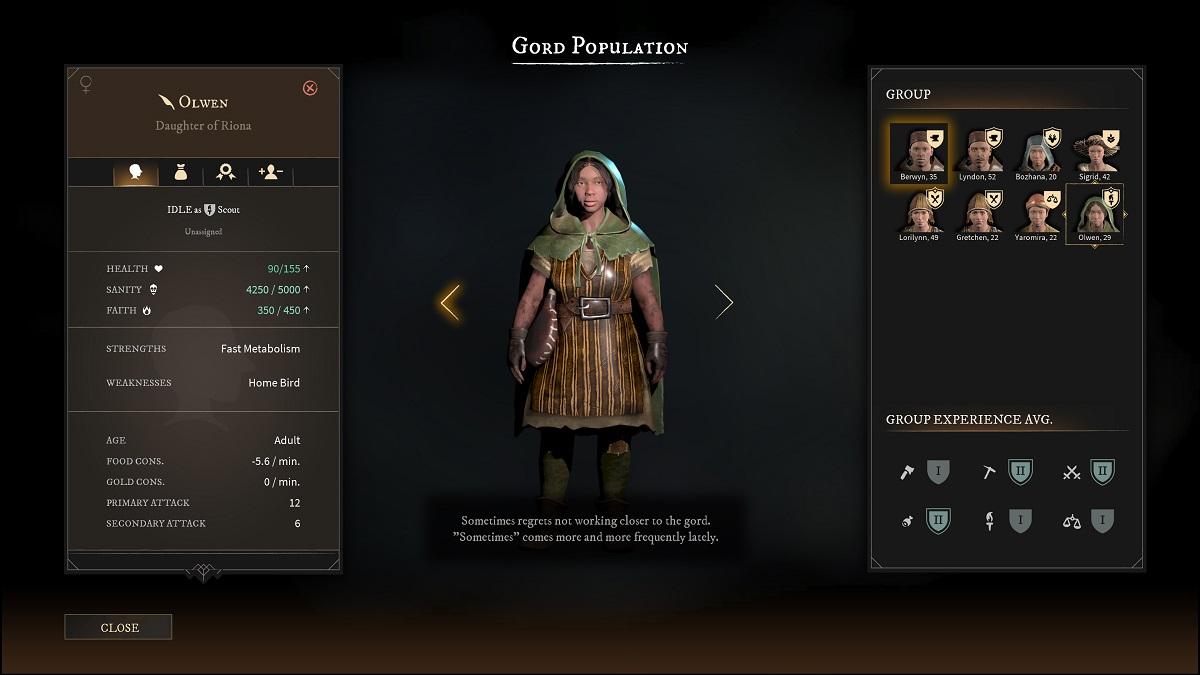 Article continues below advertisement
Gord's replayability funnels into player-configured maps, allowing you to determine the objectives, zone size, and stack on limitations to make exploration harder. The mode scratches that itch for players wanting a more tailored experience and challenges to really test themselves.
Even with its downsides, Gord still is a fantastic RTS. There are many nuances to its mechanics that a player will master through playing, and randomized events can drastically affect the survival of your subjects at the drop of a hat.
Gord has an ever-changing momentum that keeps things interesting despite the formulaic process of gathering, exploring, and re-building on each map. There's just enough difference and intrigue to lure you in for hours.