Gordon Ramsay Gets a Face Full of Egg Courtesy of His Daughter in Viral TikTok Prank
Gordon Ramsay's daughter, Tilly, shares a now-viral TikTok video, which shows the teen pranking her dad. Watch the chef get hit with water and egg.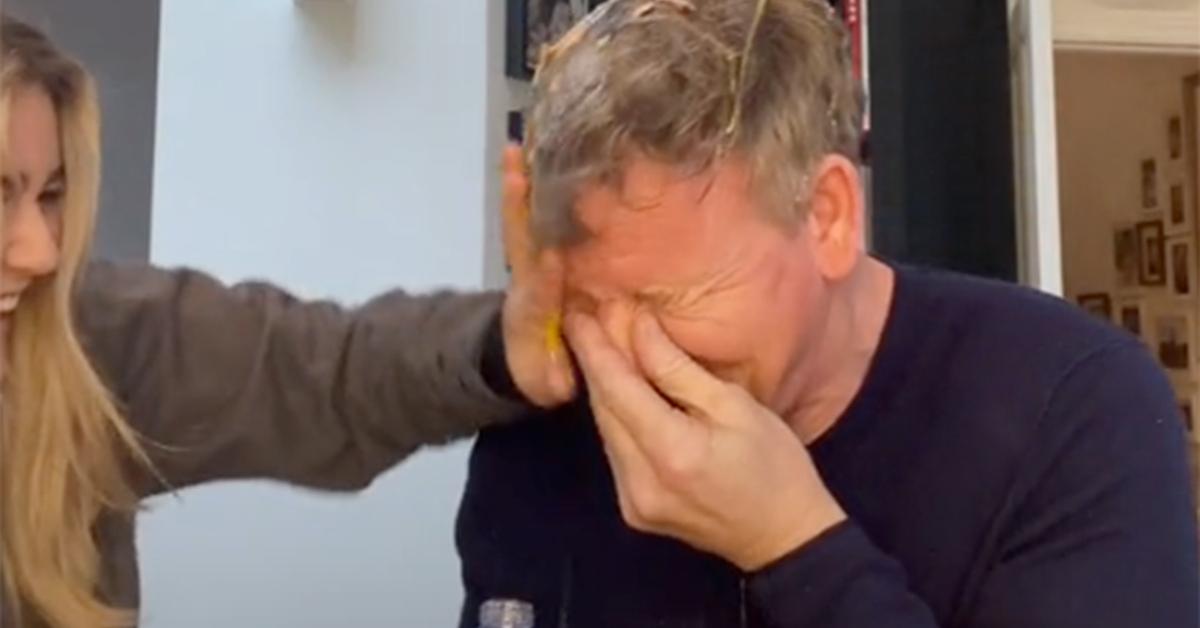 Though Gordon Ramsay is known for his intimidating demeanor (aside from his culinary skills), one person who is not afraid to go toe-to-toe with the MasterChef judge is his daughter, Matilda "Tilly" Ramsay.
Like her old man, the 19-year-old has gone viral on TikTok for videos that show off the teen's skills in the kitchen, dance videos, and most recently, pranking Gordon. Keep reading to find out more about Gordon being pranked by his daughter on TikTok.
Article continues below advertisement
Gordon Ramsay got pranked by his teen daughter on TikTok.
In Tilly's TikTok video (posted on March 17), the teen pretended to be conducting a magic trick for her dad, which featured a water bottle and an egg. She acted as if she made the egg disappear before his very eyes and when Gordon went to take a closer look, Tilly sprayed him in the face with water and proceeded to smash the egg on top of his head.
Article continues below advertisement
"I'm still running far far away," she captioned the video, which featured Tilly running out of frame as her dad wiped the contents off of his face.
This isn't the first time Tilly has posted a video alongside her dad on TikTok. She regularly shares clips of the two dancing or participating in the "This or That Challenge."
It's safe to say Tilly and her dad have an amazing father-daughter bond.
Gordon Ramsay's daughter, Tilly, followed in her dad's footsteps.
Though she is the second youngest sibling of five, Tilly is currently the only Ramsay child who has taken an interest in the culinary field.
In a 2017 interview with Waitrose Weekend magazine, the budding chef revealed that she began cooking as a way to get attention from her father.
Article continues below advertisement
"When you are the youngest in a noisy family of six, you really have to shout to get noticed," she told the outlet. "Instead of shouting, I started cooking. It is easier to get attention by producing a tasty dinner for everyone than it is jumping up and down making a lot of noise all the time."
Article continues below advertisement
Since then, Tilly has been featured alongside her dad cooking up delicious meals. She also wrote her own recipe book titled, Matilda & The Ramsay Bunch: Tilly's Kitchen Takeover.
While promoting her 2017 cookbook, Tilly revealed that her father critiques her cooking.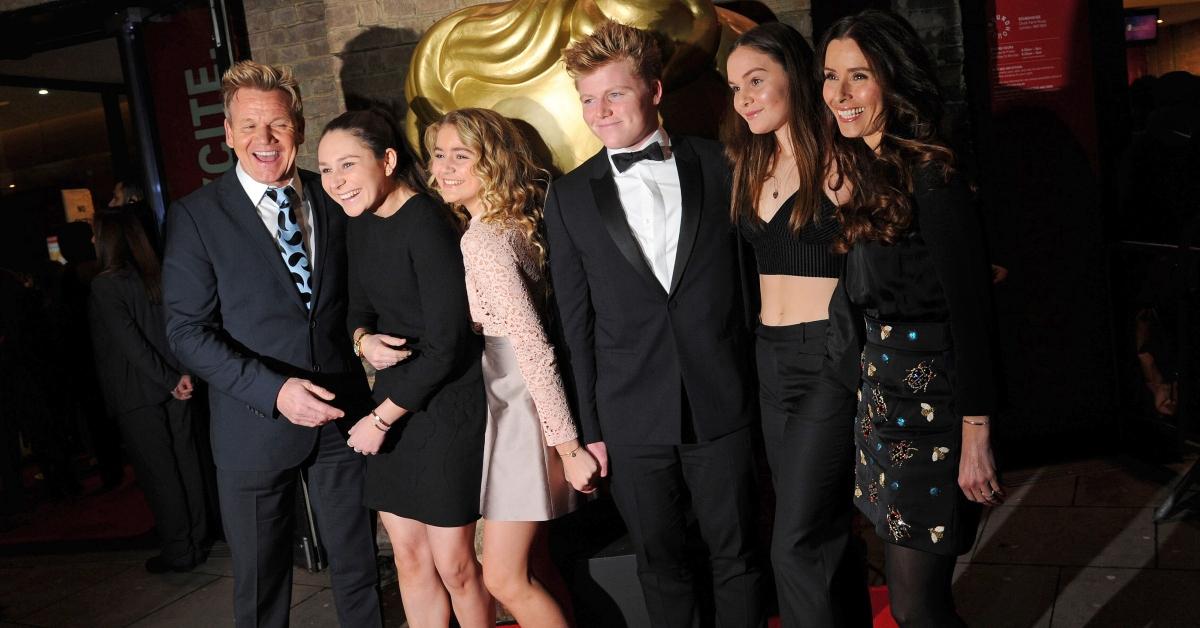 "Does he ever do, like, the telly thing and go, 'Augh, this is terrible'?" asked one of the hosts of the British TV program This Morning. Tilly replied: "Sometimes, if I don't put enough seasoning in," adding, "But I do that to him as well."