'The Great British Baking Show: Holidays 2021' Special Will Be a Real Showstopper
Dust off your sugar cookies, 'The Great British Baking Show: Holidays' 2021 show is here! Let's meet the contestants. We said meet, not eat!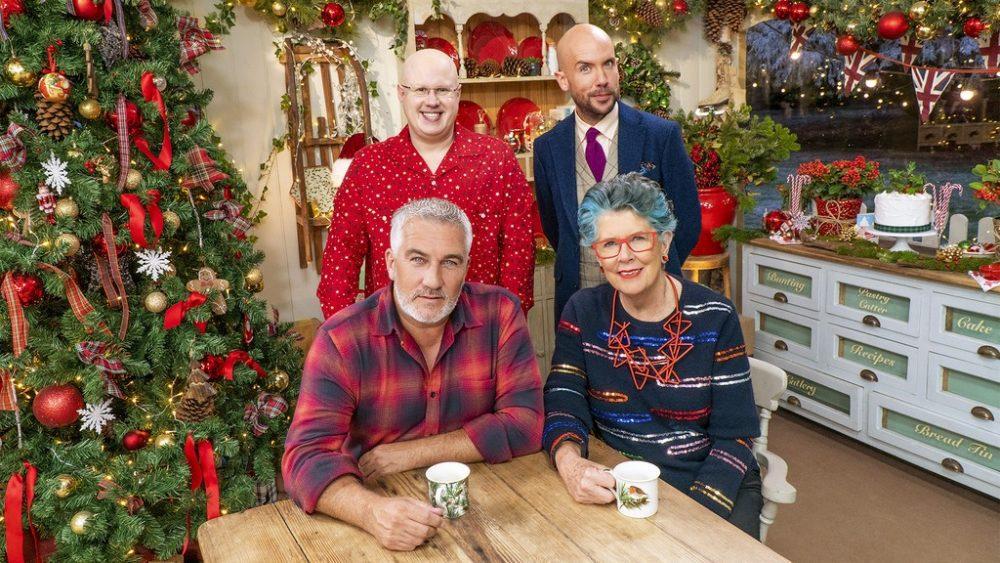 We are beyond ready for some holiday pip pip cheerio from our favorite tent-dwelling bakers, judges, and hosts! Welcome to The Great British Baking Show: Holidays 2021 edition — let's throw on an apron and throw off a gingham tablecloth. It sure has been a year(s), and while the holidays can only add stress to more stress, there is something to look forward to.
Article continues below advertisement
Some of our favorite contestants from The Great British Baking Show's past will gather together to wow the judges and the world with their holiday-themed treats. They always have us saying, "Please sir, may I have some more?" Speaking of more, we need more information, such as who is on The Great British Baking Show: Holidays edition?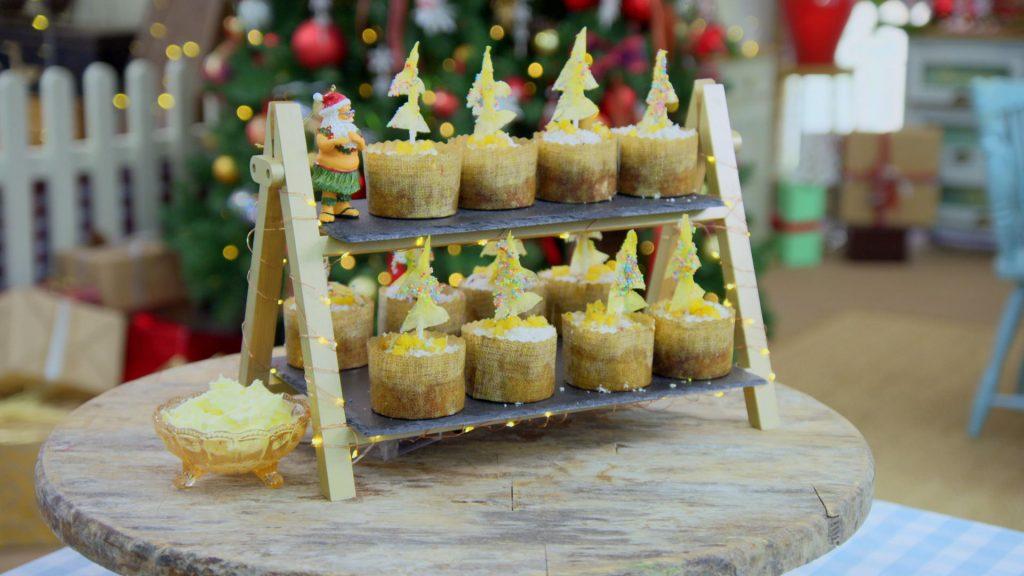 Article continues below advertisement
Who is on 'The Great British Baking Show: Holidays' edition?
First of all, it's important to understand how the holiday shows work — yes, that's shows, plural. They are split up into two episodes: The Great Christmas Baking Show and The Great New Year's Baking Show. Obviously, the New Year's show will involve weeks of planning, only to stay out for an hour because it's too crowded, and your feet hurt. Each episode features four returning bakers, which is lovely because you feel as if you're visiting with old friends.
The Christmas show is gifting us with one of the younger Baking Show contestants, Jamie Finn, from 2019. Recall, if you will, when the internet went wild over the fact that he has a twin brother. Joining Jamie from his season is Rosie Brandreth-Poynter, the tent's only veterinarian-turned-baker. We're also going to see 2018 runner-up Ruby Bhogal, who baked her way to the finals. And finally, James Hillery from 2017, who has been doing some wonderful food-related stop motion on his Twitter.
Article continues below advertisement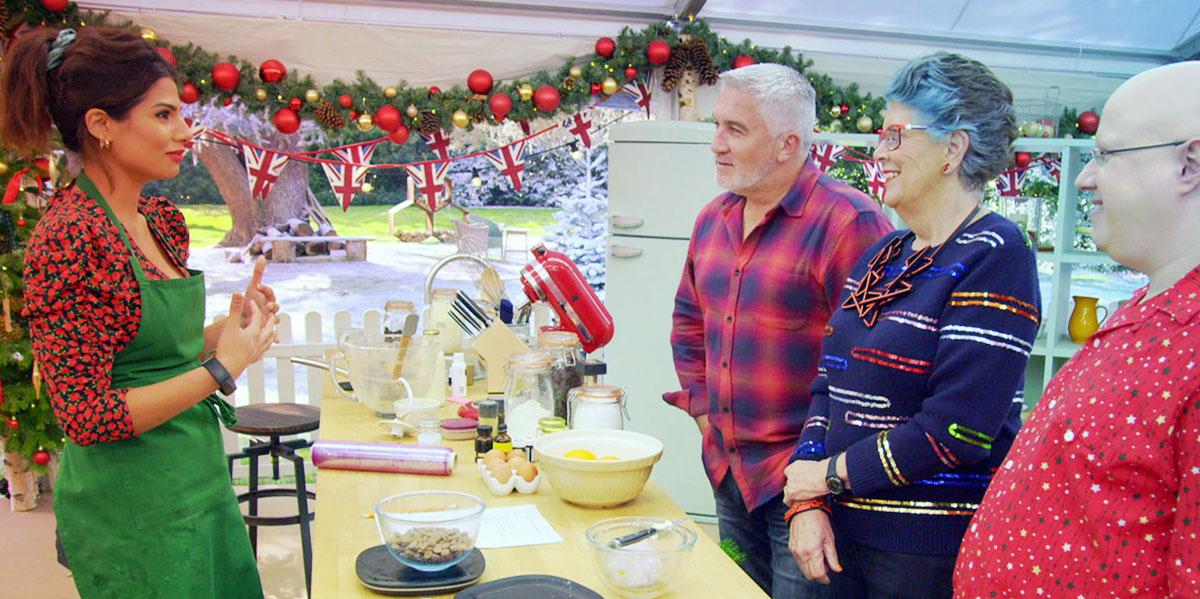 We can't wait to ring in the New Year with 2014 winner Nancy Birtwhistle, who spends her time teaching the art of baking to anyone and everyone. Nancy will be competing against another winner, 2018's Rahul Mandal, whose anxious response to the judges was felt the world over. Happy to report, resident Baking Show goth Helena Garcia will be bringing a touch of darkness. And last but not least, Henry Bird, the only person to pull off a tie in the tent, is gracing its hallowed flaps again.
Article continues below advertisement
Who else will we see on the shows?
We will again be without Noel Fielding as a host to start. Stepping in for him is British comic Tom Allen, who is no stranger to the baking competition. He regularly hosts The Great British Bake Off: An Extra Slice and co-hosts Bake Off: The Professionals. Matt Lucas acts as co-host while Paul Hollywood and Prue Leith remain our intrepid judges, but Noel returns later in the season.
Article continues below advertisement
In a press release about the special, Paul Hollywood had some advice for any Americans daring enough to try their hand at British cuisine. "For me it's about planning ahead," he said. "I start making mince pies at the beginning of December, sometimes rough puff, sometimes shortcrust pastry — which you can put in the freezer. Use a quality mincemeat, and don't make it yourself, but add a little bit of cognac or a squeeze of mandarin zest or tangerine zest."
We better get baking! A new season of The Great British Baking Show is now streaming on Netflix. The Holiday Edition arrives Dec. 3.