Grey Damon's Sudden Weight Loss Leaves 'Station 19' Fans Worried
Are the rumors about Grey Damon's weight loss anything to go by? The 'Station 19' actor became the subject of fan speculation due to his appearance.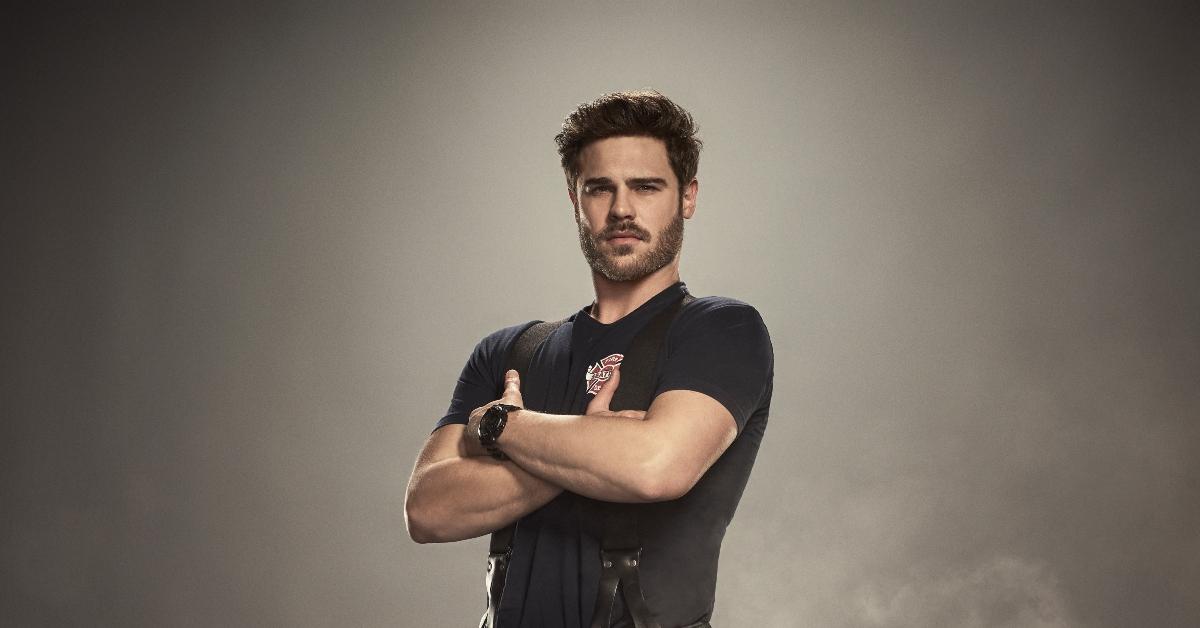 Actor Grey Damon joined the cast of Station 19 in 2017, and it didn't take long for him to obtain a loyal fan base. Admired for his charming looks and impeccable acting skills, Grey became popular for his exceptional portrayal of firefighter Jack Gibson.
However, some fans have taken to believe that he may have shed a few pounds since first appearing on Station 19. Is this true, and if so, what's the reason behind his sudden weight loss?
Article continues below advertisement
Some fans believe that 'Station 19' actor Grey Damon lost a considerable amount of weight.
Several fans have taken to Twitter to share their opinions on Grey's perceived weight loss and to conduct an in-depth investigation into its underlying causes. Rumors about his new appearance started to make the rounds in the fall of 2020.
"Jack lost weight or something #Station19," tweeted one person on Nov. 14, 2020, mere days after the Season 4 premiere, titled "Nothing Seems the Same," aired.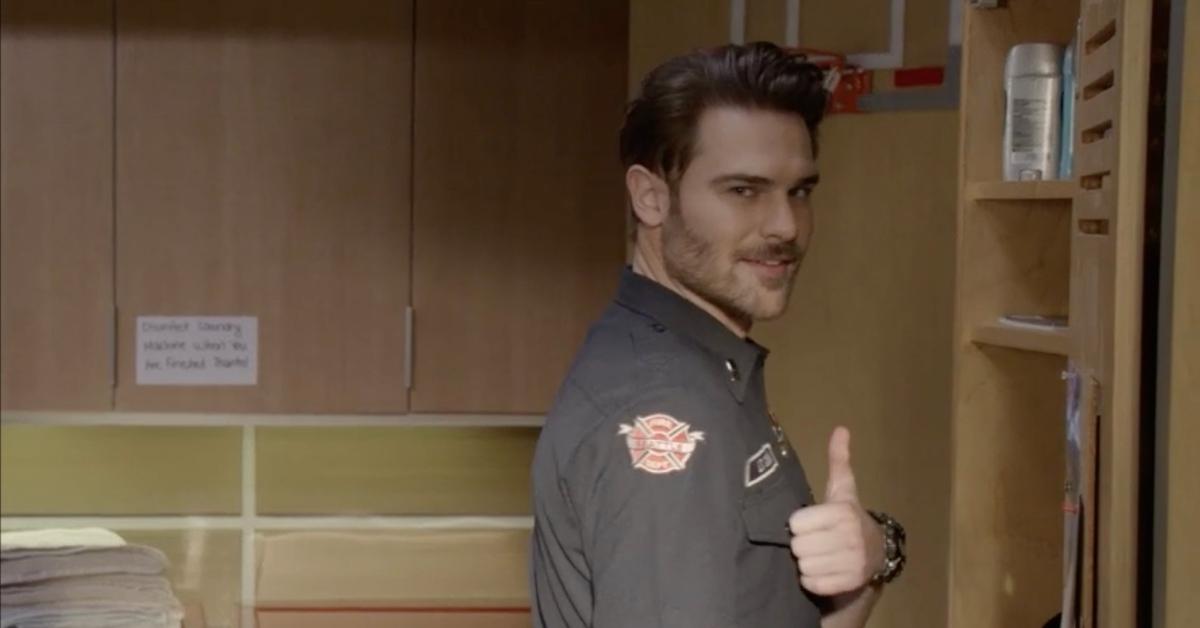 Article continues below advertisement
"Jack lost some weight and I'm worried #Station19," wrote another fan on Nov. 13, 2020.
As some claim, Grey's face and jawline look remarkably different now.
The star has yet to address the fast-spreading rumors. According to his IMDb page, he is set to appear in the forthcoming episodes of Station 19. He doesn't have other projects lined up. Some actors are required to lose weight when they take on a new role, but this might or might not be the reason for Grey's weight loss.
Article continues below advertisement
The actor is active on Instagram, and he often treats fans to selfies and behind-the-scenes photographs showing what everyday life on the set of Station 19 is like. In recent weeks, several of his followers have headed to the comment section to share their opinions on his seeming weight loss.
"Nice. I see u lost a lot of weight since last season. You're looking 👍 🔥🔥🔥🔥" wrote one person.
Article continues below advertisement
In Season 4 of 'Station 19,' Jack is bound to take on new challenges.
Season 4 of Station 19 has a good few changes in store for Grey's character, Jack.
As Paris Barclay, the director and executive producer of the show told Entertainment Tonight, Jack will improve his ability to navigate his interpersonal relationships with the help of therapist Dr. Diane Lewis (Tracie Thoms).
"Jack is one of those people who's grown farther away from what he originally appeared to be, into something that actually has a considerable more understanding. What he's been through in dealing with his foster childhood and dealing with the relationships that he's had and actually getting into therapy with Tracie Thoms' character, you can see that he's starting to change and to grow. And you're seeing that he may be becoming the voice of reason over time," Paris said.
Article continues below advertisement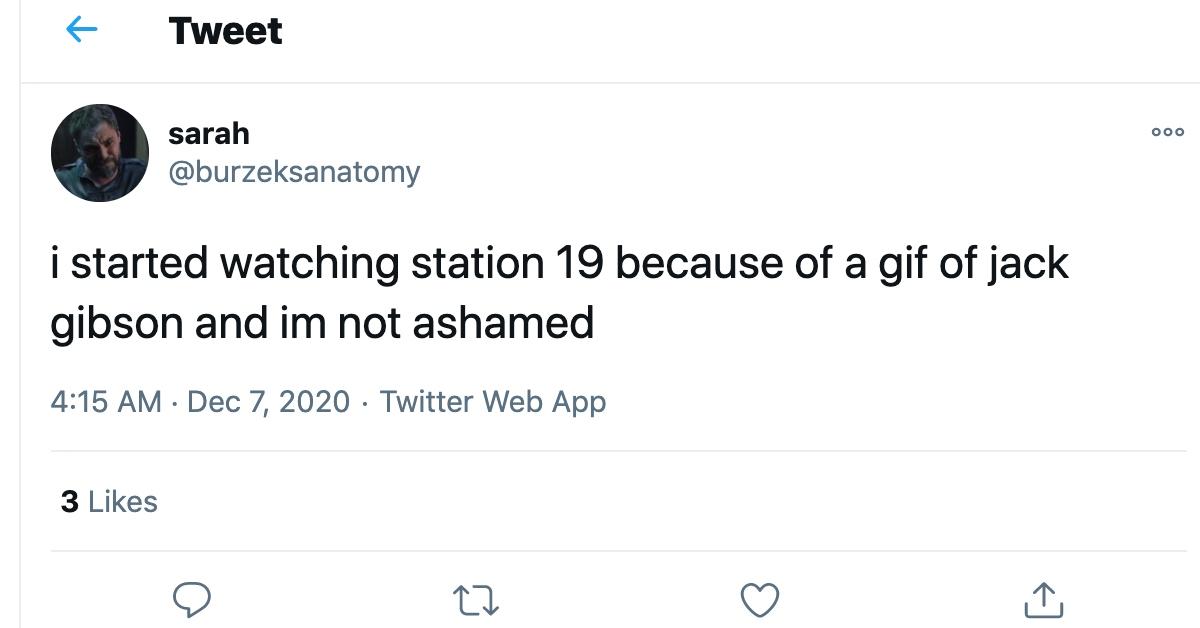 As the director and executive producer hinted, Jack might start a more serious relationship — but the process won't come without difficulties.
"The question is, does he really want to dive into another [relationship]? ... As Jack grows, that's going to become increasingly complicated. It used to be super easy for him just to do it. But nowadays, as he gets more mature, having those relationships that he's had with reckless abandon has become increasingly difficult," Paris added.
Catch new episodes of Station 19 every Thursday at 8 p.m. ET on ABC.