A Group Dancing in Target Says Security Was Being Racist by Stopping Them From Performing
A flash mob didn't get very far when Target's security shut them down. The dancers called security racist but many folks see things another way.
According to the Fibre Culture Journal, the very first flash mob took place in Manhattan on June 17, 2003. No music was involved as "100 people gathered in the home furnishing section of Macy's department store" around a rug that cost $10,000. Their purpose appears to have been comedic in nature as they stayed for 10 minutes, telling a salesperson they "lived together in a free-love commune and that they wanted to purchase a 'love rug.'"
Article continues below advertisement
Since that day, flash mobs have become slightly more streamlined and certainly more entertaining. They often involve music, choreography, and a certain amount of subterfuge as "regular people" continue to join in on the fun. Flash mobs also have the potential to be disruptive, which is kind of what happened when a group of dancers attempted a performance in the middle of a Target. When security tried to stop them, things took a different turn. Here's the scoop.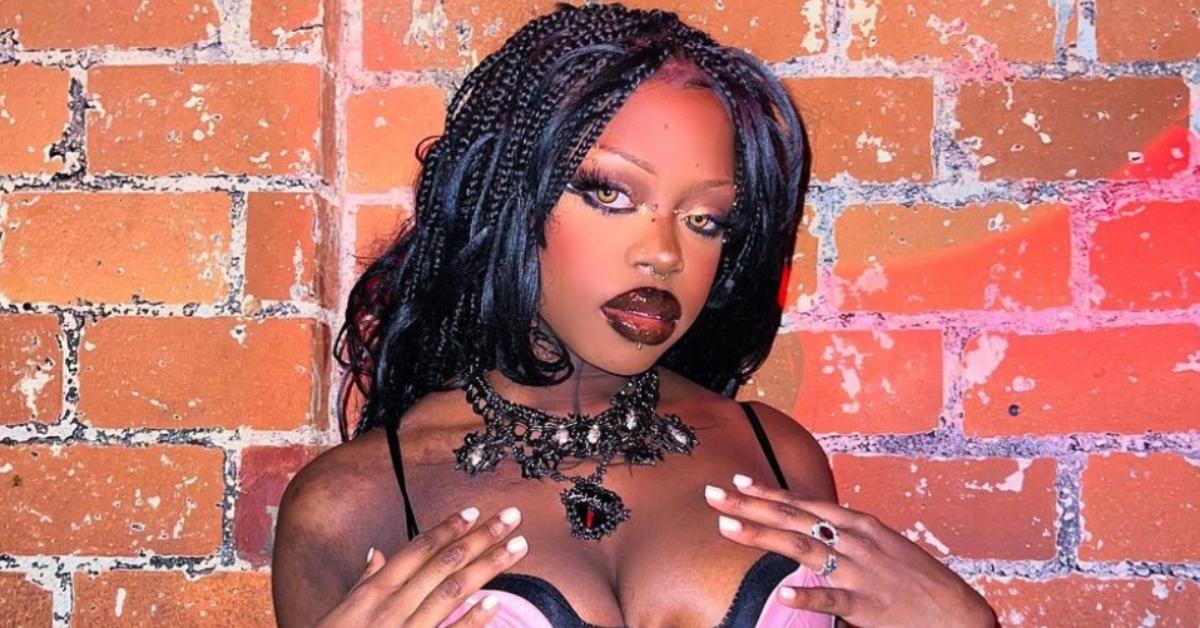 Article continues below advertisement
Did this flash mob get it right?
There were roughly 20 people in the group who were spread across a wide Target aisle, dancing slowly to her music. She uploaded a full version of the incident to her YouTube channel, labeling it "Racist Target Employee Calls the Police on Us for Dancing." The security guard is heard saying they will have to call the cops as the group is "becoming a safety hazard."
Article continues below advertisement
His voice is calm and measured while the group yells in disagreement. "Hey, if we all just start and multiple people record, they can't block everyone," says one of the dancers. "We can sing it too," says Baby Storme as the music begins again. The flash mob slowly moves forward as the security guard moves backwards, while looking behind him.
Article continues below advertisement
Someone from the group yells "Can you move?" to the security guard who again, is merely keeping in step with the group but looking around to make sure customers are OK. Honestly, the whole thing smacks of Baby Storme chasing clout while pretending she's making some sort of contrarian statement. Something, something, capitalism is also a graveyard? It's unclear.
The police never show up and the dance devolves into everyone holding hands and spinning around in a huge circle. They then cheer each other on, and skip away seemingly in a very good mood. In fact, the dancers were smiling the entire time. At one point they approach one of the security guards and sing in his face, while he does nothing. I'm confused by the title of this video, and I'm not the only one.
Article continues below advertisement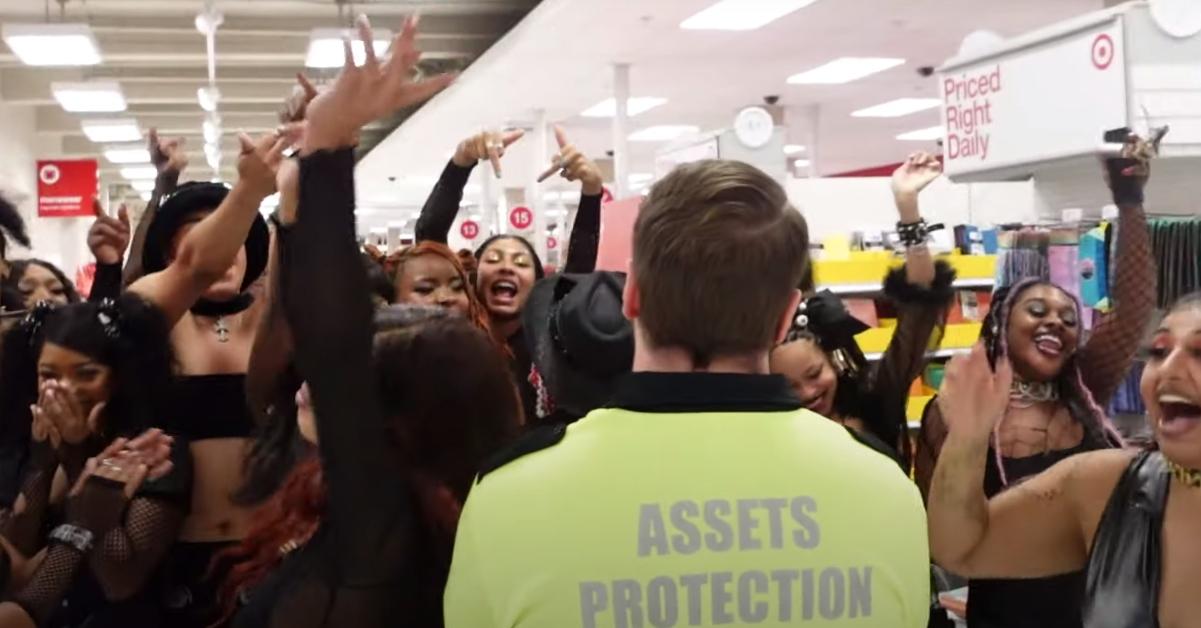 The general reaction to this video is Target security was just doing their job.
Beneath Baby Storme's tweet regarding the Target flash mob incident, readers added context. "There is no evidence that the employee is racist," it says. "Target has a policy that shopping should be distraction-free. From the video, it would appear that the group is filming and dancing (soliciting attention), which is against Target policy."
Article continues below advertisement
People in the comments section of the YouTube video had a similar response, citing the need for permits when filming on private property. "The store would have also needed to post signage to alert any other shoppers that something was being filmed and they may end up in the footage," added another person. "This was irresponsible."

Article continues below advertisement
More than one person addressed the racist claims about the Target security guards. "I'm black, where was this racist," asked YouTube user lisaann744. "You're disturbing an entire store without permission and when security does their job (where they were extremely courteous), they get labeled as racists? I'm extremely disappointed ... please do better."
The replies on Twitter were equally as confused by the racist allegations. When accused of caring more about corporations than humans, one woman said, "It's not about the corp for me. For one it's about taking racism seriously, so I don't like when my people throw that out there because something didn't go their way. And also, it's more about the employees. They're just doing their job. They don't need to deal with people coming in to do silly s---."