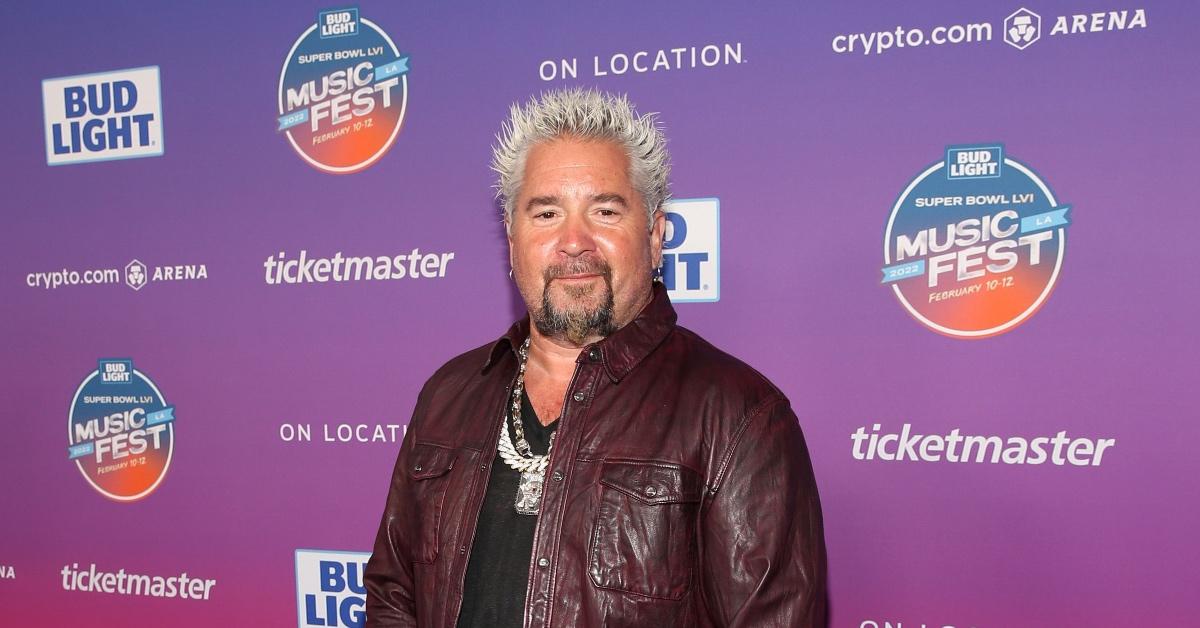 Meet Food Network Vet Guy Fieri's Parents, Penelope and Jim Ferry
Star chef and media personality Guy Fieri has achieved the kind of success that many can only dream about. Born in Columbus, Ohio, in 1968, Guy attended Madison Central High School, the University of Nevada, Las Vegas, and American River College, before building a career as a full-time foodie, restaurateur, and TV show host.
Article continues below advertisement
Who are Guy Fieri's parents? We have all the details.
Guy and his parents, Penelope and Jim Ferry, moved to Ferndale, Calif., shortly after Guy was born. Guy has fond memories of his childhood years, and he frequently visits the city that has served as the backdrop of some of his most formative experiences. Guy previously said he was raised by "hippie parents," who "never did drugs or anything like that." As Guy said, Ferndale was a good fit for his parents. "California just fit their whole-earth lifestyle."
Article continues below advertisement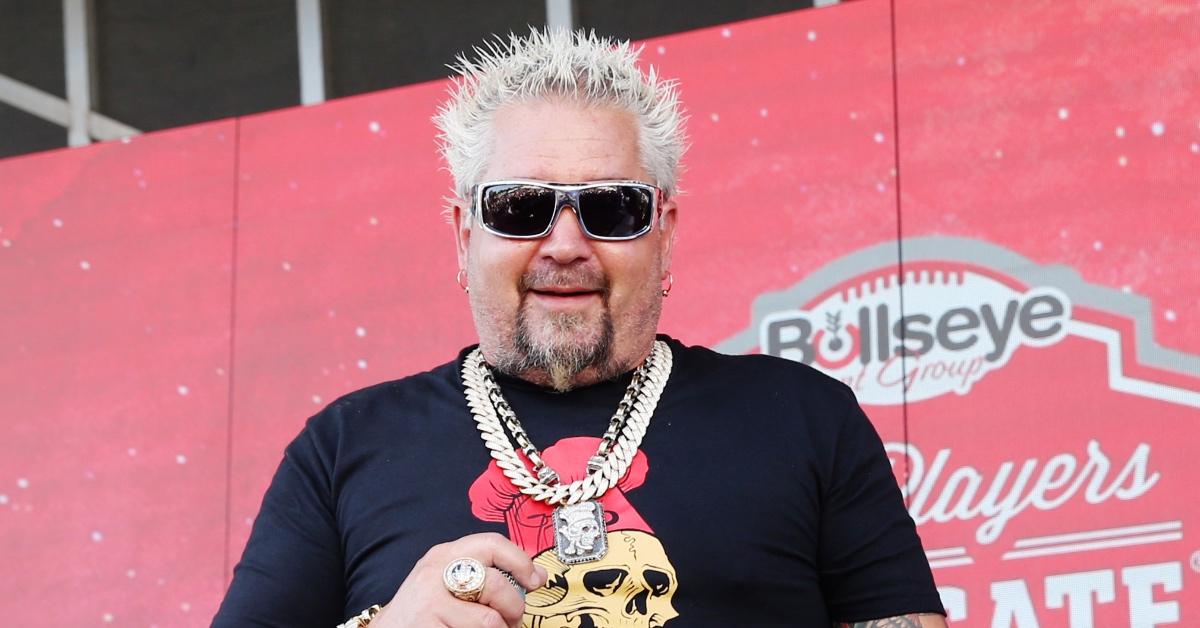 "My dad, Jim, was an entrepreneur and my mom, Penelope, was a homemaker who helped my dad," he added. "Soon after they settled in Ferndale, they opened Dave's Saddlery — named for their partner Dave Clowse — where they sold the belts and candles they made."
Article continues below advertisement
One of Guy's latest cookbooks, Sweet Memories of Ferndale: Celebrating with Food and Love, pays homage to Ferndale and its varied culinary landscape. Guy has organised book signing events, tours, and other activities in the city where he was raised.
Article continues below advertisement
Locals are likely accustomed to celebrity sightings, as Guy visits Ferndale regularly. What's more, Guy even purchased the building of the Ferndale Meat Company, a Ferndale landmark erected in the 1800s. The building was also featured in an old episode of Diners, Drive-ins, and Dives.
Guy frequently invites his family members to appear on his TV programs. His mom, Penelope, recently appeared in Season 3, Episode 5 of Tournament of Champions. Between 2014 and 2021, she made several appearances on Guy's Grocery Games, and she also starred in Guy: Hawaiian Style, Diners, Drive-Ins, and Dives, and Guy's Big Bite. On IMDb, she is listed under the name, Penny Ferry.
Article continues below advertisement
Guy Fieri, his wife, Lori, and their kids live in Santa Rosa, Calif., which is just a stone's throw away from Ferndale.
Guy and Lori, aka the Mayor and First Lady of Flavortown, are the proud parents of 26-year-old Hunter and 16-year-old Ryder. The family is based in Santa Rosa, though Guy recently purchased a mansion in West Palm Beach, Fla.
Article continues below advertisement
Guy frequently travels for work. He recently visited Jim Belushi on his Oregon ranch for the shooting of Guy's All-American Road Trip. He was accompanied by his family members for the filming of Guy's All-American Road Trip.
Guy's family members, including his wife, have distinct memories of what Guy was like at the beginning of his career. As Lori told Vice, Guy swapped his clean-shaven, neat look for the bleached hair and bowling shirt combo after he decided to become a star chef.
"When I first met him, he had no goatee. He had dark hair. He wore a suit to work every day," Lori said. As she explained, Guy's trademark look came about when Guy headed over to the hairdresser, an old friend of his named Christina Jones, instructing her to do whatever she wants.