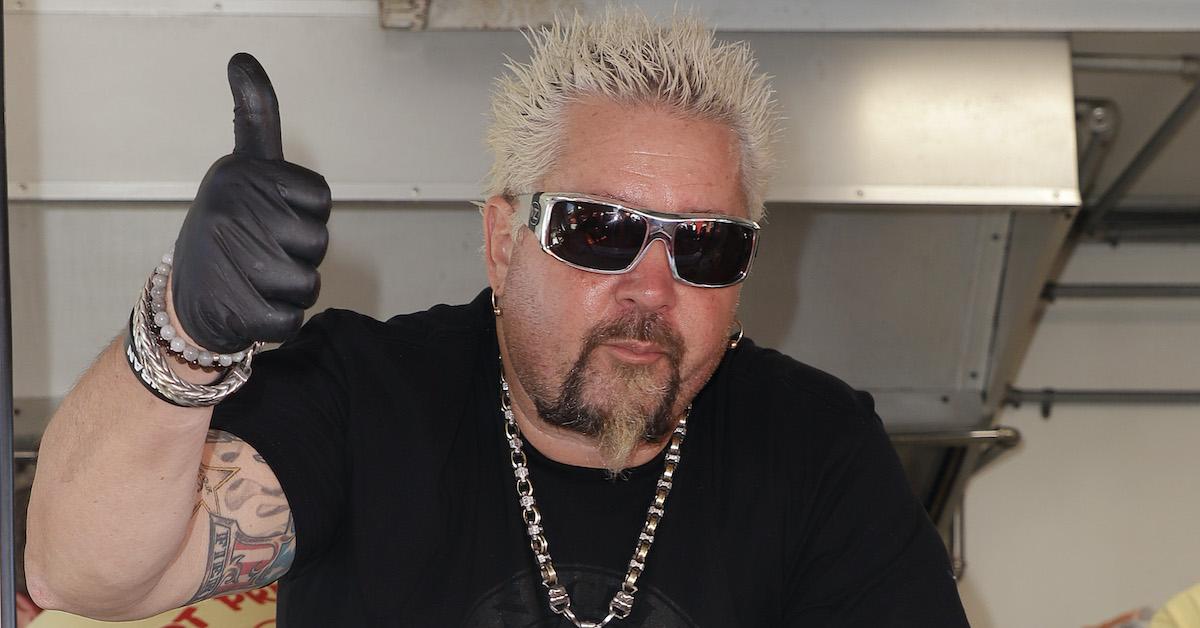 Guy Fieri Reveals "More Flavortown Coming" With Remote 'Grocery Games' Episodes (EXCLUSIVE)
For some Food Network chefs, working from home is relatively natural. Ree Drummond, for example, has her kids film segments for The Pioneer Woman on the set of a test kitchen, and the cast of The Kitchen records themselves cooking their dish of choice from their respective homes. And although it wouldn't seem like a competitive reality series like Guys Grocery Games could make new episodes during lockdown, the series' host, Guy Fieri, tells us a remote season is — in fact — coming our way.
Article continues below advertisement
In an exclusive interview with Distractify, the mastermind behind Donkey Sauce told us about his experience filming the pandemic-safe season of Guy's Grocery Games, how it feels to rewatch the legendary game show with his two sons, and his endlessly epic social media endeavors.
Article continues below advertisement
Despite the pandemic, 'Guys Grocery Games' is continuing to provide chefs with incredible opportunities.
Many of us spend our work-from-home days hunched over our computers, participating in Zoom calls, and eating snacks on the couch, but it seems as though Guy's #WFH life has been a little more fun. He says he would have loved to film the latest season of Guy's Grocery Games in the studio, but he's thrilled they were able to coordinate a remote competition to abide by social-distancing rules for the sake of viewers and participants alike.
"Everybody has a great time on [Guy's Grocery Games], everyone really enjoys it. We're shooting it right now at home, doing Guy's Grocery Games delivery where we're delivering the packages of food to the chefs at home because of people being sheltered in place," he tells me.
"We're shooting a new set of episodes just because of the pandemic and the inability to be in the studio to shoot," he says. "It's a lot of fun."
Article continues below advertisement
"The great thing about [the show] is to highlight all the great chefs that we have in this country, and it gives a really great opportunity for them to be profiled," he explains.
"We see the other sides of them besides just their restaurants and I think when you do that you can learn about who they are, and their personality, and their family, and their lifestyle, and their upbringing, and so forth... so get ready, there's more Flavortown coming."
Article continues below advertisement
Guy is also taking the time to rewatch old episodes of 'Guy's Grocery Games' with his kids.
While we've spent time in quarantine living vicariously through Guy's travels on Diners, Drive-Ins, and Dives, Guy has been rewatching old episodes of Guy's Grocery Games with his two sons, Hunter and Ryder, to relive the action and reminisce about all of the talented contestants who have been on the series.
"We've been watching the show and commenting on it like a watch-along series, and it's so funny because I think we've done close to 500 episodes of Guy's Grocery Games," he tells me.
"And with that being the case, i don't always remember who won or what the circumstances were, so it's funny. When you've gone through that many of them, sometimes I'm like 'I don't know who all the players are' and 'Who won this tournament?'"
Article continues below advertisement
But, Guy tells me that rewatching some of the old episodes was bittersweet.
"We were just recently watching [the episodes] with my friend, Carl Ruiz, the chef that passed away last year, and those were a little bit tough to watch," he says. "Those were sad."
Carl Ruiz passed away in September 2019 from atherosclerotic cardiovascular disease, according to TODAY. He won as a contestant, becoming a full-time judge on the series for several seasons where he became close with the cast and crew.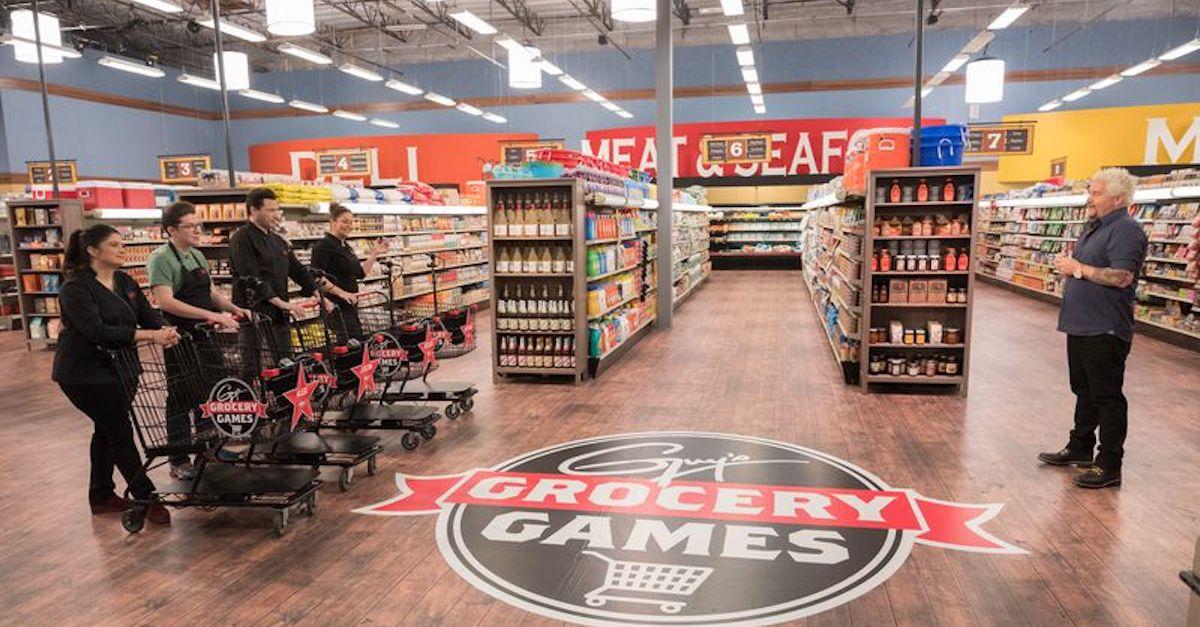 Article continues below advertisement
Guy has also spent much of the coronavirus quarantine slaying the social media game.
Each and every one of Guy's 1.5 million Instagram followers is well-aware of the restaurant owner and renowned chef's legendary social media skills. With endless memes that feed into the Guy Fieri fandom, as well as hilarious video clips from his various TV shows, his Instagram page provides hours of entertainment. It also shows that he's totally in on the joke behind it all.
"I think [the memes] are hysterical," Guy tells me. "I'm into entertaining and laughing and you look at everything that goes on in the social media world, and [although] there's a negative side to all that stuff, there's some really good funny engaging sides of it."
"We have a good team that all works together to come up with these, and we're always trying to figure out who can outdo the other one. I think they're great. Who would have ever thought that it would turn to this?"
Article continues below advertisement
Guy is also preparing to do a limited series with Heluva Good! Dips, which calls "savvy snackers" to navigate to the brand's Instagram page for weekly recipes that use Heluva Good! dips. He's also encouraging fans to create their own Heluva Good! recipes for the chance to win a one-on-one virtual chat with Guy. Customers will be able to enter their creations on the brand's website from Aug. 25 through Sept. 10.
"Keep an eye out for it, there's some really cool stuff coming out," he tells me.
Settling into the "new normal" amid the ongoing pandemic can be daunting for some of us, but it seems as though Guy Fieri is doing the most while hangin' indoors. We're definitely dying for that upcoming "delivery" season of Guy's Grocery Games, but until it airs, we may just have to follow suit and rewatch old episodes too.