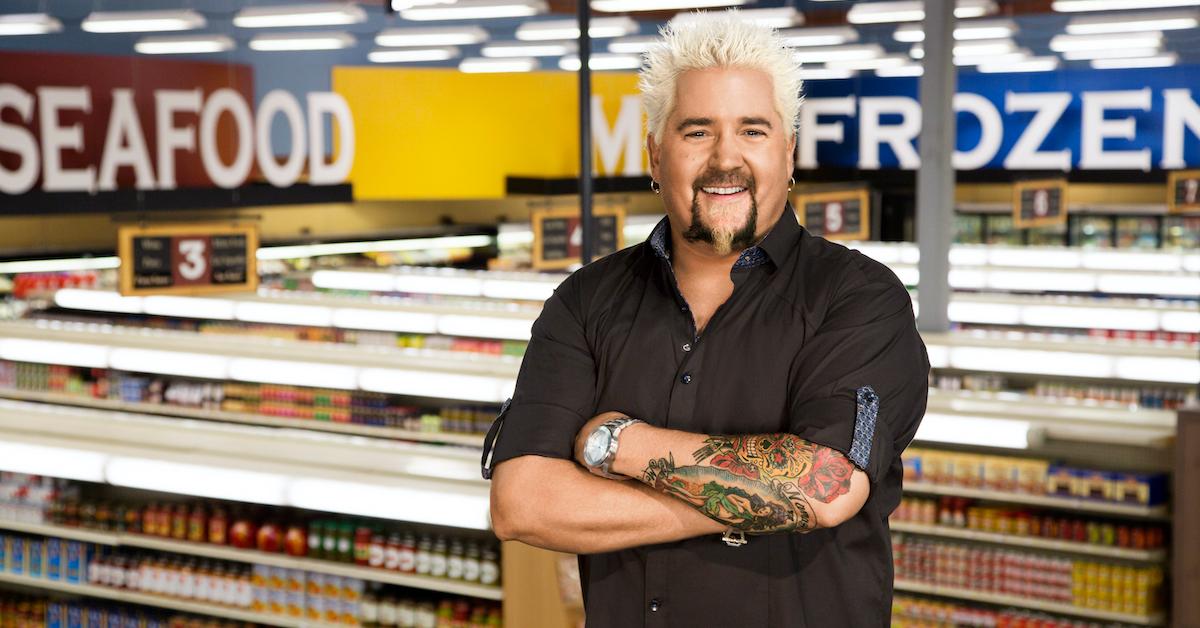 The Store May Not Be Real, but the Challenges on 'Guy's Grocery Games' Certainly Are
The issue of whether Guy Fieri isn't the greatest guy working in food TV these days isn't up for debate — he just is. But some fans have wondered how "real" the circumstances behind his cooking competition, Guy's Grocery Games are. While all reality TV has some elements to up the drama or condense for time, we decided to take a look behind the scenes and find out what about Guy's Grocery Games is fake TV magic and what's real.
Article continues below advertisement
First off, the grocery store in 'Guy's Grocery Games' is definitely fake.
Sorry to shatter the illusion but, no, there is not a real Guy's Grocery Games store where you can shop for your family. According to E! Online, the set where the games take place is actually a 15,500-square-foot warehouse in Santa Rosa, Calif., near Guy's home. But the set designers took great pains to make it look as much like a real operating store as possible. They even posted store hours.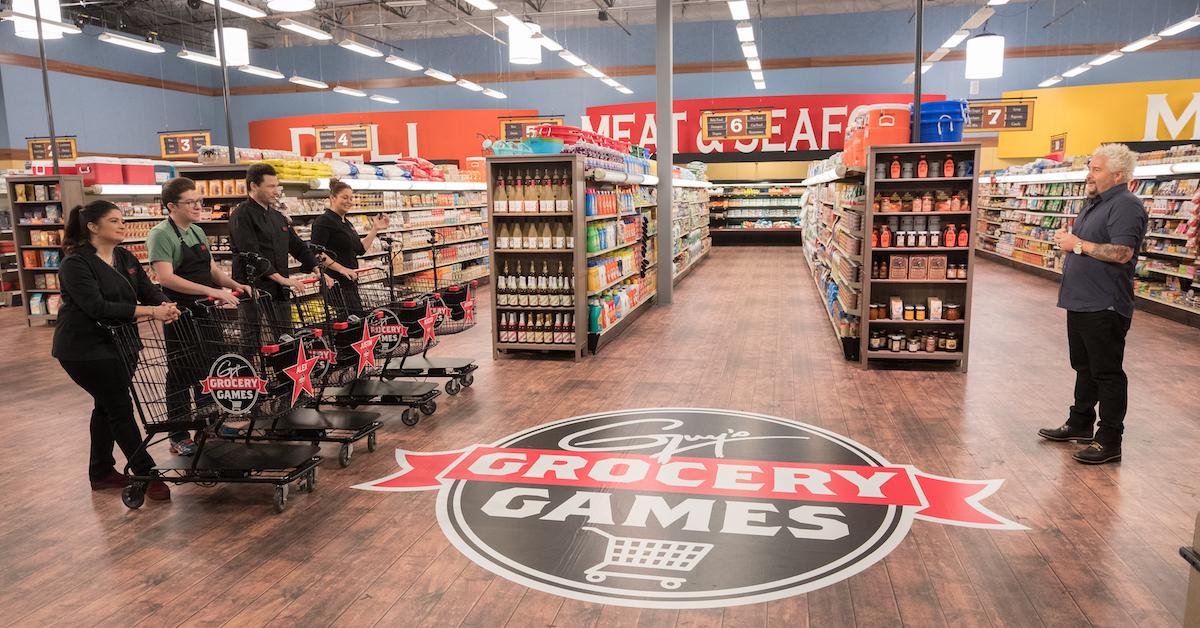 Article continues below advertisement
Unlike a conventional grocery store, there aren't a lot of non-comestible items like health and beauty products. That said, each item stocked has a barcode and has a price comparable to what one would find in the real world, which helps for challenges based on a budget rather than a specific type of ingredient or aisle of the store.
And everything on the shelves is a real product one can buy at a normal grocery store. Obviously that's a ton of food, much of which is perishable, but don't worry about waste. Everything that isn't used is donated to area food banks, which equates to "thousands of pounds" of food each week the show is in production, according to the North Bay Business Journal.
Article continues below advertisement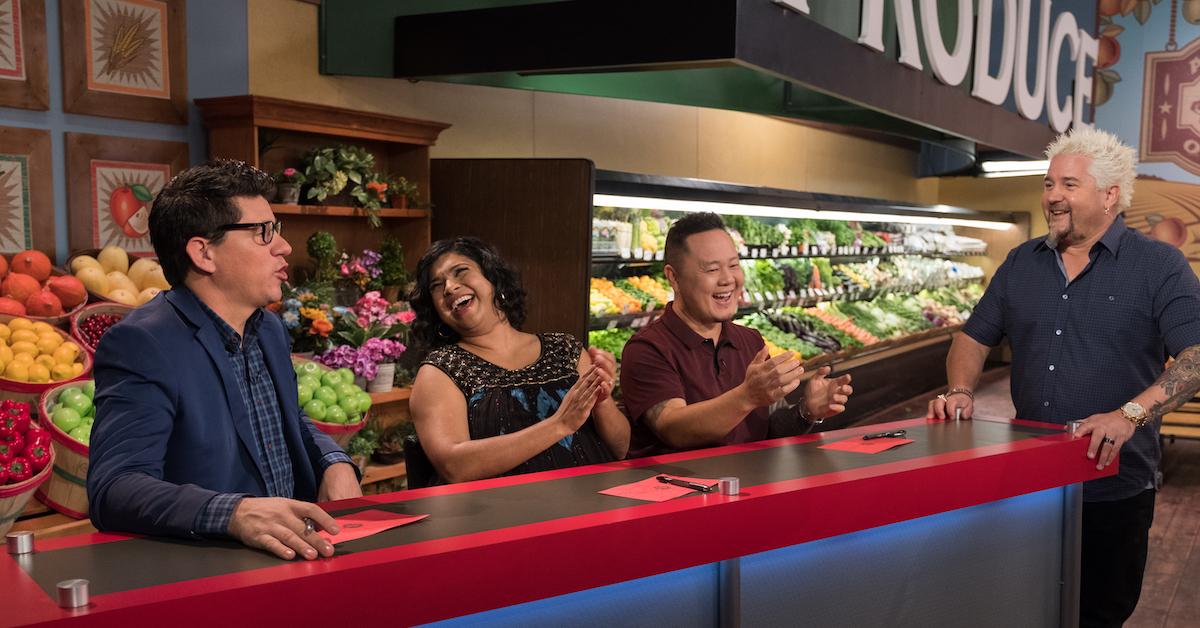 The challenges and twists definitely aren't fake, though!
While the store may be mostly a set, the competition itself is plenty genuine! Chefs don't receive prior notice about what kinds of product will be available to them, nor do they get an idea of what the nature of the challenges will be. Therefore, everything you see them cook is planned on the fly. Sometimes very much so since, as fans of the show will attest, Guy loves to throw them for a loop, sometimes making them switch carts with their fellow competitors.
Article continues below advertisement
And the really do only get 30 minutes to shop and prepare their meals. That said, production for a single episodes goes on much longer than that. The days are usually 12 hours long as they include interviews with the contestants, tasting meals, and remarks from the judges.
And that $20,000 prize is also quite real. And though the casting department does do some scouting, they get a lot of their competitors through the show's casting website, so if you think you have the culinary skills to roll with the punches of this show, you have just about as good a chance as anyone to try, though they do heavily favor professional chefs.