Gwyneth Paltrow Surprises Personal Assistant With Home Renovation on 'Celeb IOU'
Gwyneth Paltrow had high praise for her longtime friend and personal assistant, Kevin Keating on 'Celebrity I.O.U.' Keep reading for details!
Behind every successful and hardworking public figure is an equally successful and hardworking team. While high-profile actors who secure blockbuster movie roles are lauded for their individual efforts, a wide variety of their affairs are managed by representatives, PR teams, managers, and personal assistants. And in the case of someone like Gwyneth Paltrow who also launched a successful, if not controversial business, she says she couldn't have gotten so far without the help of Kevin Keating.
Article continues below advertisement
Who is Gwyneth Paltrow's personal assistant, Kevin Keating?
In a 2020 video clip on BBC America, Gwyneth said that she and Kevin have worked together for approximately 11 years. She also told HGTV that she has spent more time with Kevin in the past 10 years than with anyone else. "Kevin has been an incredible constant in my life, and I trust him with everything. He's my right-hand man. He's such a good person, and he's always taking care of other people," she said.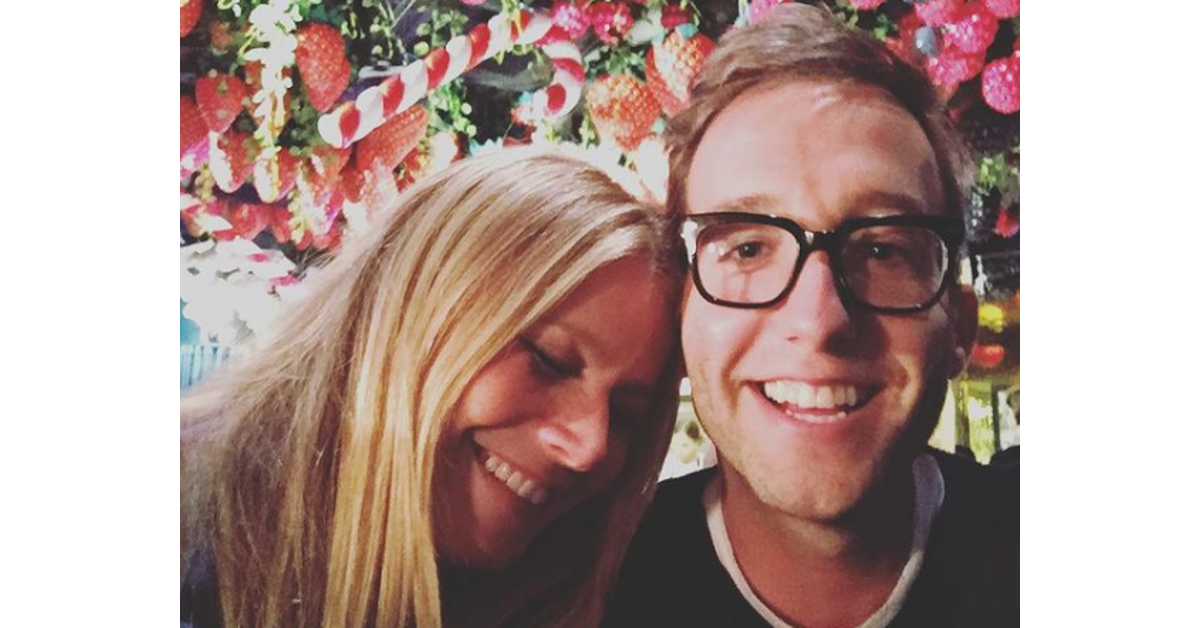 Article continues below advertisement
He's also so beloved by the actress that his name has inspired GOOP-related products, such as the Keating blazer. Kevin also inspired the "Nurse Kevin" character, who has been featured in the company's newsletter and offers friendly reminders to shoppers, like to stock up on vitamins.
And if you've watched The Goop Lab on Netflix, then Kevin will probably look very, very familiar as he's been featured on the program.
Article continues below advertisement
Kevin has received film credits for a lot of enormous Hollywood projects as Gwyneth's assistant. Spider-Man: Homecoming, Avengers: Infinity War, Avengers: Endgame, Contagion, and Country Strong all give a head nod to Kevin Keating for his work in assisting Gwyneth.
Unsurprisingly, Kevin's Instagram account also chronicles trips all over the world. Whether he's accompanying Gwyneth or traveling solo, Kevin's been to a ton of different places like the UAE, Jamaica, Spain, and England.
Article continues below advertisement
Gwyneth decided to surprise Kevin with a massive home renovation, courtesy of 'Celebrity I.O.U.'
In a press release from HGTV, the Shakespeare in Love star calls Kevin her "friend, right-hand supporter, protector, and guardian angel."
The release also talks about the specific plans that Gwyneth has for her longtime assistant's abode.
Article continues below advertisement
"Kevin's home has great bones but is very dated — and he has no extra money for major renovations," it reads. "To surprise him with this gift of gratitude, Gwyneth will help the Brothers in each step of the process, including the demolition of the kitchen, re-plastering the fireplace, and installing the new iron staircase railing. Kevin will be overwhelmed by the final reveal when he sees such features as a more spacious kitchen and a built-in dry bar."
"Words truly cannot express how much I love Kevin. He's my family. He has done so much for me over the past decade-plus and I just am so excited to be able to do something for him," Gwyneth said.
New episodes of Celebrity IOU air on HGTV Monday nights at 9 p.m. EST. Here's hoping Kevin loves his remodeled home!