Gwyneth Paltrow Says She Learned a Lot From Keanu Reeves' Former Girlfriend
Sheryl Berkoff taught a 15-year-old Gwyneth Paltrow everything she needed to know about blowjobs while Sheryl was dating Keanu Reeves.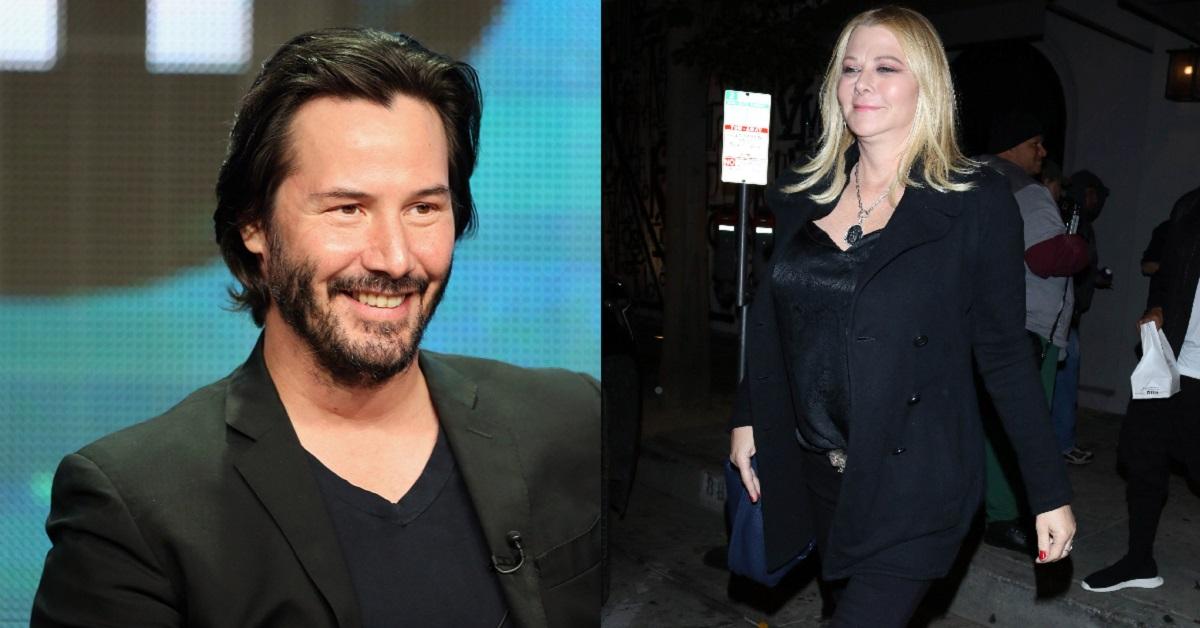 Gwyneth Paltrow may have done a bit of oversharing during her appearance on a recent episode of Rob Lowe's podcast Literally With Rob Lowe. On the podcast, Gwyneth and Rob were discussing Rob's wife, Sheryl Berkoff, when Gwyneth told a pretty personal story about what happened when she and Sheryl met. During their meeting, Sheryl took some time to explain how blowjobs work to young Gwyneth. At the time, Sheryl was dating Keanu Reeves.
Article continues below advertisement
What did Gwyneth say about Sheryl?
Gwyneth explained that Sheryl was working as a makeup artist on one of her mother, Blythe Danner's movies. At the time, Gwyneth said she was only 15 or 16, and the two became friends quite quickly. "I met Sheryl and I was, like, immediately obsessed with her," the 47-year-old explained during the interview. "First of all, she was dating Keanu Reeves, who was my celebrity crush."
Gwyneth continued, explaining how the two bonded. "And she was so cool. She knew that I was sneaking cigarettes, and she would come smoke with me behind the trailer," she said. "And she taught me how to give a blowjob, and you know, all the classic Sheryl stuff. And I just worshiped her. I thought she was literally the coolest chick of all time."
Article continues below advertisement
Did Sheryl Berkoff and Keanu Reeves date?
Sheryl and Keanu did date for a time in the late '80s, but the relationship between them didn't last very long. Shortly after their relationship ended, Sheryl began dating Rob, and the two of them got married in 1991. It was through Sheryl that Rob and Gwyneth met in the first place. If that hadn't happened, we wouldn't have this great podcast interview where Gwyneth explained how she learned about blowjobs.
Article continues below advertisement
Keanu has been dating Alexandra Grant publicly for almost a year now.
Things seemed to have worked out for Sheryl and Rob, but Keanu found romance as well. His relationship with L.A. artist Alexandra Grant went public in November of 2019, but the two met a decade earlier in 2009. In addition to becoming romantically involved, Keanu and Alexandra have also collaborated on two books together. Funnily enough, years after Gwyneth became friends with Sheryl, she also became friends with Alexandra.
After Alexandra attended her "no makeup" party, Gwyneth posted a selfie with the artist, calling her "one of THE most brilliant, expansive, talented thinkers I have ever had the pleasure of speaking with."
Article continues below advertisement
The internet is thrilled about Keanu's latest relationship.
Since Keanu and Alexandra went public, the internet has been nothing but thrilled by the match. Keanu has received particular praise for choosing to date someone who he's relatively close to in age, since it's so common for top Hollywood men to date much younger women. He's only 9 years older than her. In general, Keanu keeps his life fairly private, but part of the reason he's so beloved is that he seems to make smart decisions about what he chooses to say and do publicly.